When you have a small bathroom, it is important that you maximise every square inch of your space. So if you're tired of battling with your tiny bathroom's limited storage space but don't have the energy or budget to go for a full remodel, check out these small-space bathroom cabinet ideas suggested by Bathroom Fitters Hornchurch to boost your bathroom storage. Stay with us and we will help you search for high-quality design, colour, and style ideas to suit your small bathroom.
Choose a floating vanity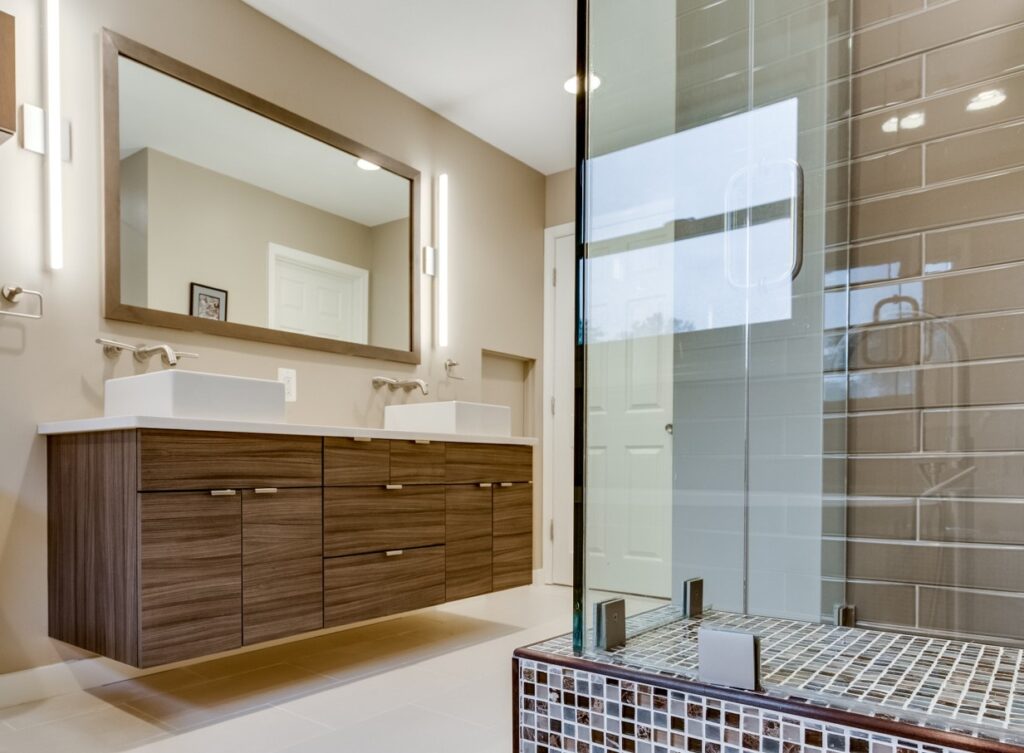 source: reico.com
Besides adding up to the overall aesthetics of the bathroom, mounting a vanity above the floor makes the room look bigger. In fact, the peek of flooring underneath provided by the floating vanity makes the area feel much more open and it also provides an additional room to store daily essentials. And if your tub or toilet is right next to your vanity, you'll feel less claustrophobic and appreciate the extra open space even more.
Opt for curved corners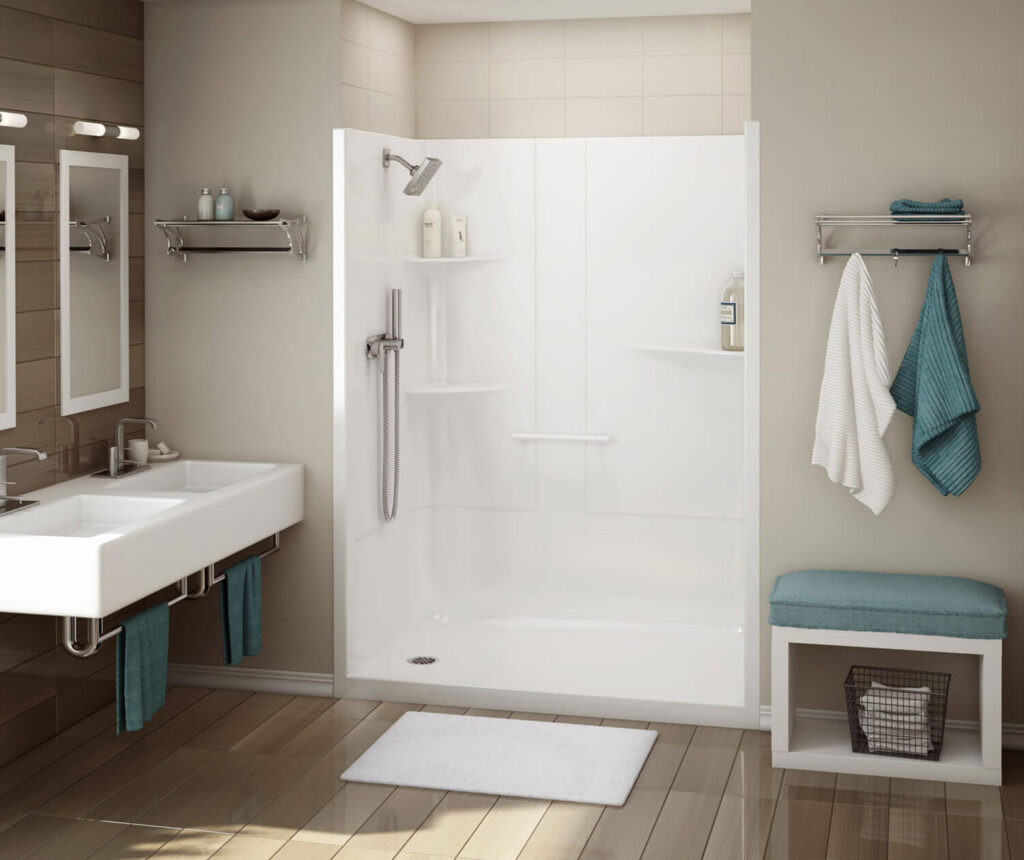 source: maax.com
This styling solution can make you forget how small your bathroom actually is by making the edge of your vanity rounded and soft. It will also provide you with some additional space and you're less likely to bang into the edge when you're in a hurry. Although this tip may not seem like much, this can make a huge difference in bathrooms where space is really limited, without compromising on the style.
Elevate the space with a medicine cabinet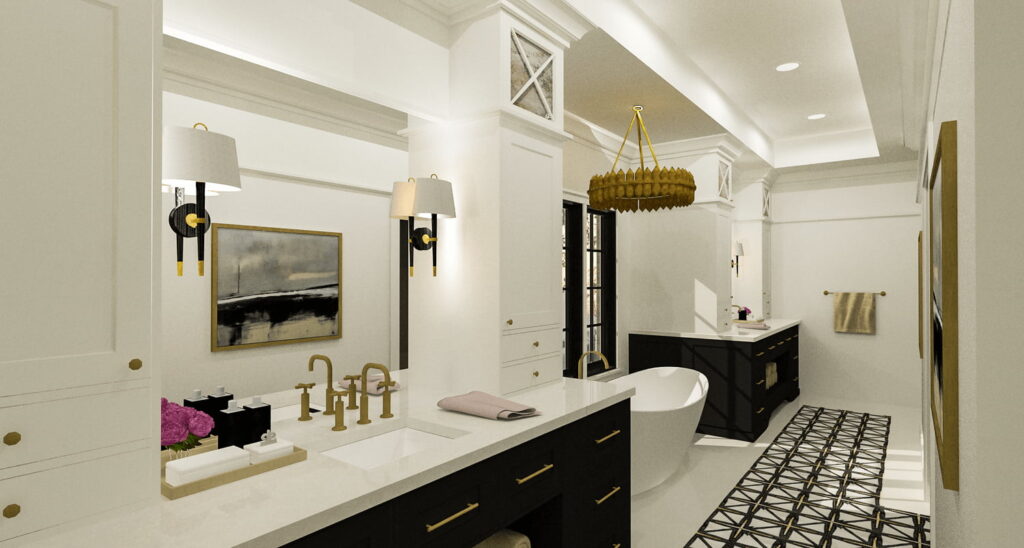 source: kellyfridlinedesign.com
Medicine cabinets seem like something you may see in a late 80s bathroom, but when short on space, this tiny bathroom vanity can elevate your space while still being practical. These stylish cabinets come in a variety of designs and sizes to accommodate your needs and some medicine cabinet comes with a mirror which can serve as both a storage and vanity for an ultimate space saver for your bathroom.
New cabinets can make all the difference to your previously small-fitting and disorganized bathroom. As you consider your bathroom's new look, it is also important to note that there are a variety of different materials available, including quartz, wood, granite, marble, concrete, solid, laminate, and other materials to choose from depending on your preference and budget. Granite and quartz are popular choices for bathroom cabinets since both materials are durable and have designer patterns.
More Space-Saving Hacks
Hang a towel rack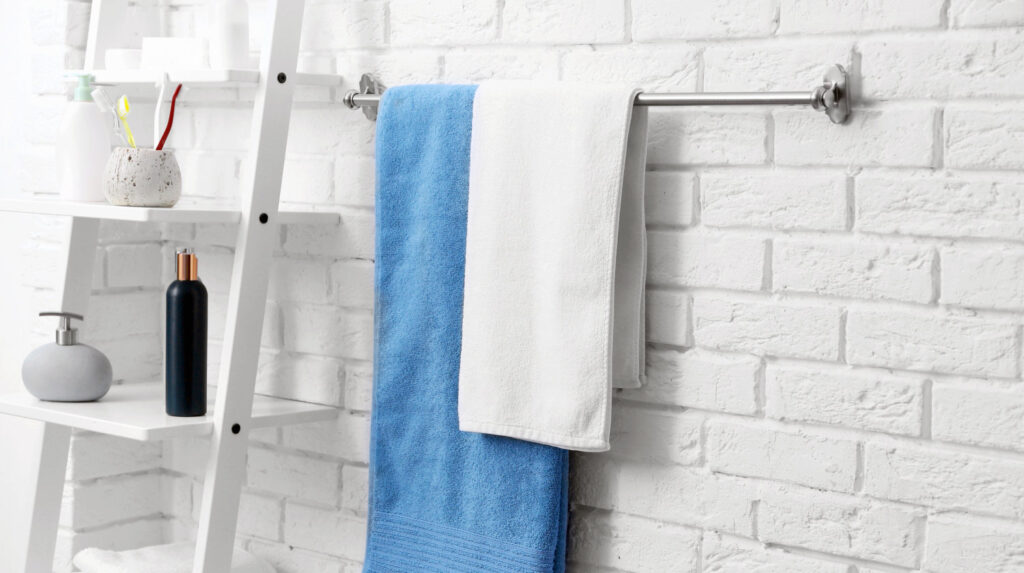 source: robemart.com
When space is limited, hanging a towel rack on the shower door keeps towels handy. You may also want to consider hanging hooks for robes or over the door pouches for holding hair and makeup supplies so there'll be no space-wasters in your bathroom. Furthermore, these towel racks can also help you get rid of that musty smell and keep your bathroom hygienic as dry towels minimise the chance of bacteria breeding.
Mount some shelves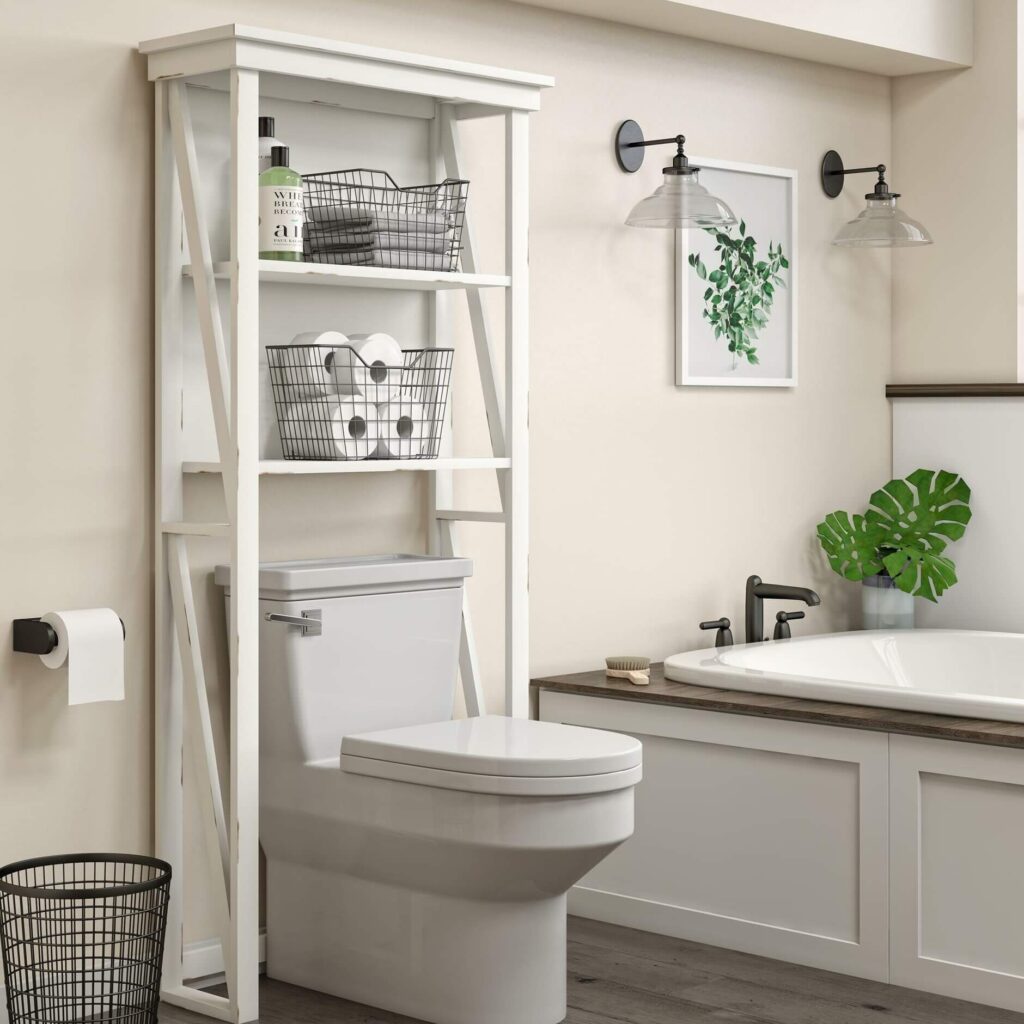 source: wayfair.com
A wall-mounted shelf or a storage unit is ideal for storing small bathroom essentials, including washcloths, extra hand towels, lotions, and makeup products. Another major space saver is to install a narrow ledge along the entire length of your bathroom and use it as a convenient perch for your toothbrush, shower gels, and other bathroom essentials.