Are you looking to modify your bungalow with a lean budget? Choosing the right design for your bungalow extension will give you the extra space you require. Moreover, the wings will be essential to improve the market value of your home. Additionally, you will have saved yourself from incurring costs related to relocation. Some extensions are cheaper than others. Although what you select needs to be in line with your budget and needs. Whether you require a conventional, orangery, or conservatory house extension, the article below will provide detailed information. Here are some of the bungalow extension ideas to check –
A Simple Room-in- Roof Loft Conversion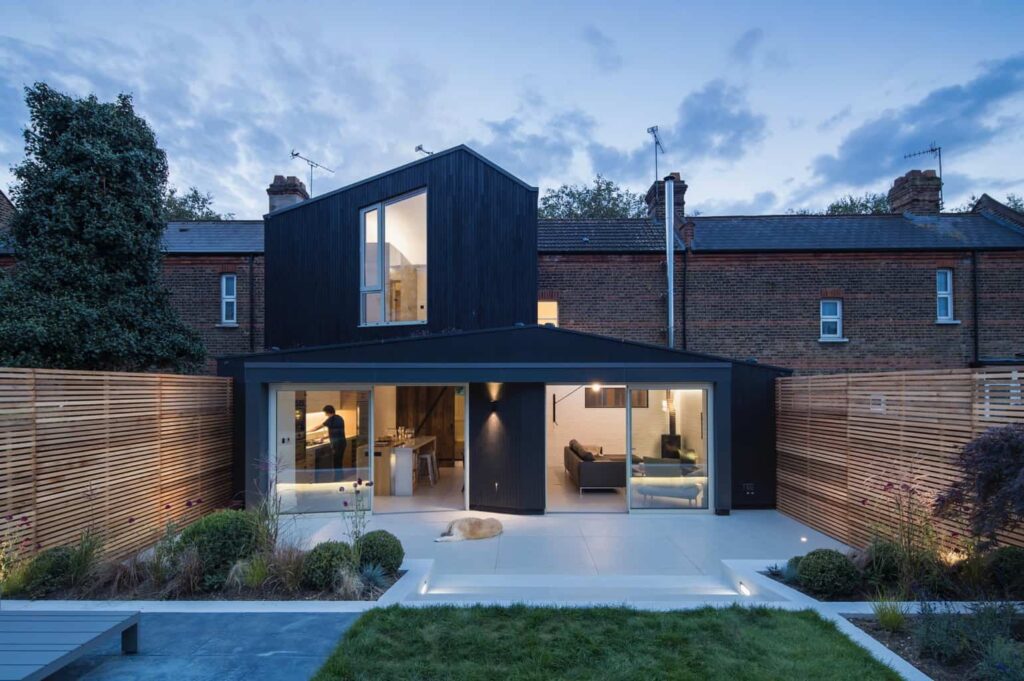 source: designfor-me.com
 Loft conversions constructed on a two- or three-bedroom terraced house can cost up to £1,000 per square meter, depending on your locality. As a result of this, a room measuring up to 28 meters square will be constructed that is sufficient for double bedroom extension. Moreover, this extension can be fitted with an ensuite shower area. Furthermore, such a construction still falls within your permitted development rights. However, such a project should be done by a building loft expert.
An Above-Garage Room Extension 
source: pinterest.com
Building an extended house on top of a garage should cost you between £15,000 and £25,000. Moreover, it is cost-effective compared to constructing a new ground floor extension. Nevertheless, you will need a professional builder and a permit from the local authority before work commences. The cost for constructing a 17 square meter room ranges between £850 to £1,600 per square meter.
A Conversion of an Integral Garage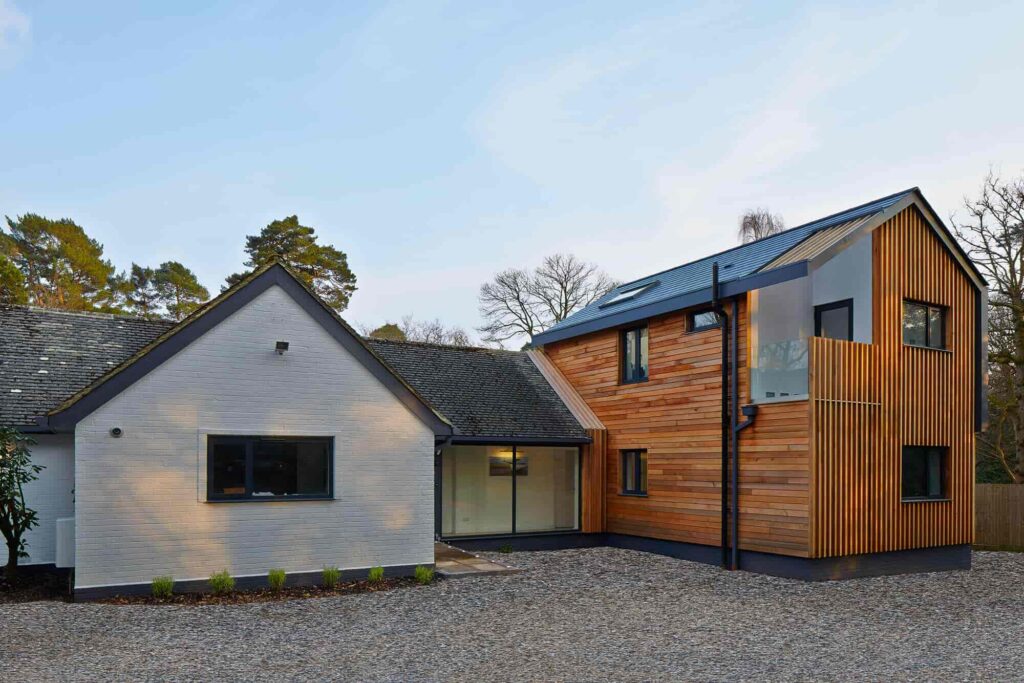 source: self-build.co.uk
How often do you use your garage? Well, how about creating another room for your guests. The budget for constructing an 18 square meter converted garage ranges between £6,000 to £8,000 depending on your specifications. Moreover, the fees for designing and for the structural engineer will cost up to £2,500 and £400, respectively. However, attaching the new construction to the main house is more cost-efficient than demolition and constructing afresh. For this your architecture design plan of home should be good.
A Single-Story Small Extension on the Rear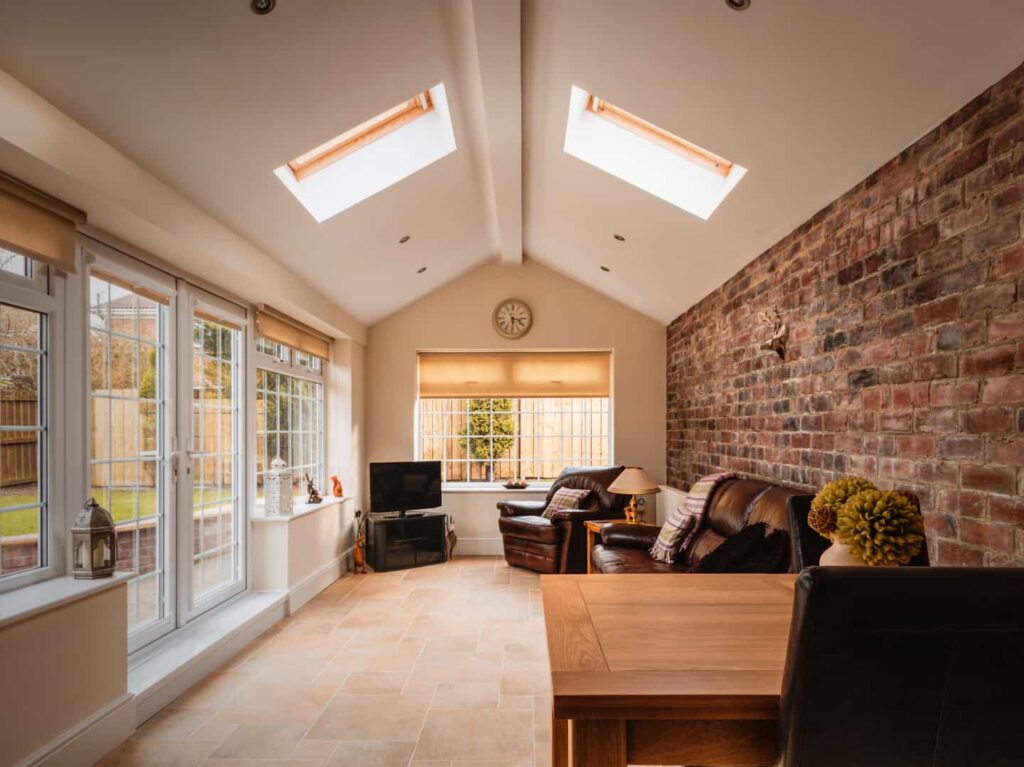 source: ibuiltmyhome.co.uk
Among the perfect ways to create an extended living space, is to create a single-story rear extension. This is beneficial since it transforms your space into a better place that suits your lifestyle. Moreover, the area can be used for an open plan kitchen or living room for your family. It can also boost the market value for your home in the future sale. The cost of constructing a 20 square meter small house extension would go up to £ 30,000. Furthermore, this space is fully covered under your development rights, which are permitted, thus cutting down on extra fees.
Using a Side Return Extension to Create a Kitchen Diner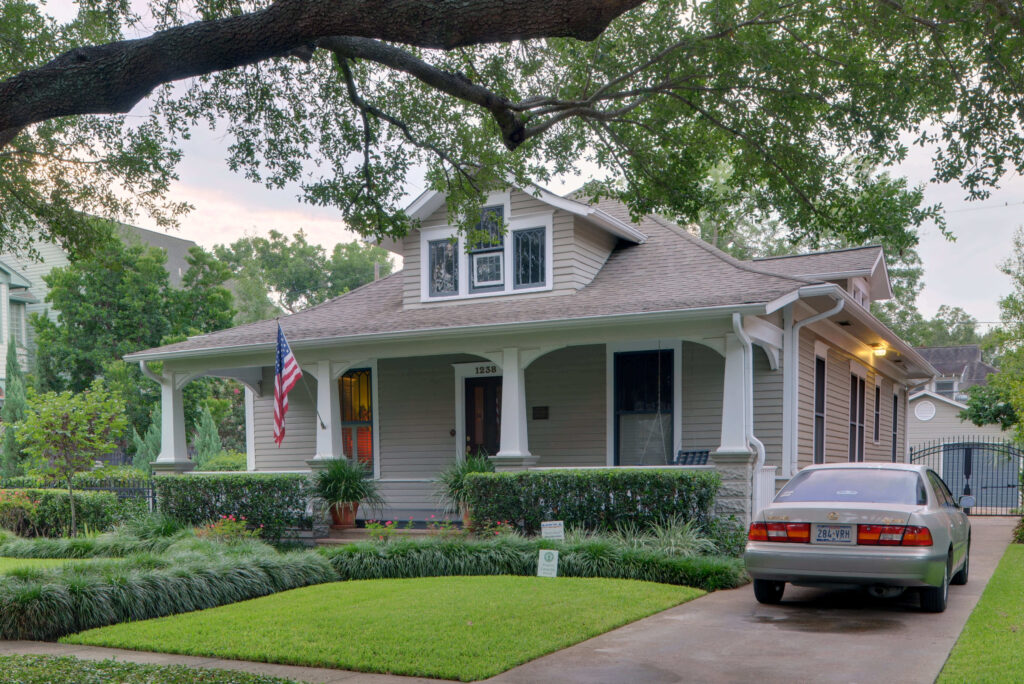 source: wikimedia.org
Side returns often found on the garden spaces are mostly unused and seen as valueless areas. Building on these spaces can transform your backroom into a spacious and light-filled room. Moreover, the extension can transform your kitchen into an open plan kitchen dining. It can also provide an exquisite dining area that faces the garden. The building cost for such a plan could cost up to £ 20,000. Do not let your space go to waste. Consider reinventing it by undertaking an extension plan!