Backyard living spaces are one of the most important areas of anyone's home. From hosting atmospheric dinner parties to acting as a relaxing oasis, there's an endless variety of uses for the area. That's why it's important to take care of it. If it's starting to look a little drab and you want to spruce things up a bit, here are 8 ways to improve your backyard living space.
Run with a Color Theme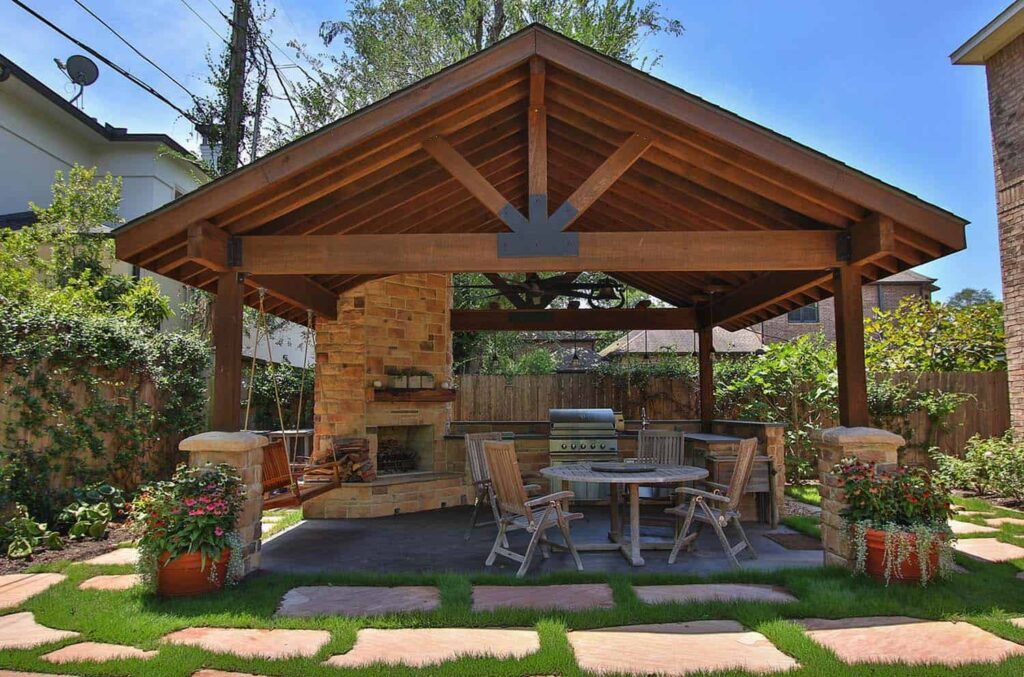 source: onekindesign.com
Whether you're after a palette of dark, autumn tones, or fancy a hot pink feature wall, adding a dash of colour to your backyard living space is one of the easiest ways to make a stylish statement. The most popular palette is a raft of neutral colours that make any greenery or wooden furniture pop – think creamy whites and earthy greys and browns. A neutral palette also allows you to add dashes of colour with outdoor cushions, pots, and more.
Add Some New Furniture
Being comfortable in your backyard living space is essential, so think about jazzing it up with some new outdoor furniture. A plush daybed, swinging hammock, or table and chairs for a quiet breakfast nook are all great ideas. You can even decide to create something yourself from wooden pallets, adding a rustic touch to the area. Whatever you choose, try to think of the space as an outdoor living room, a place where you can entertain guests. You want it to be comfortable. Check out Remarkable for a wide range of beautiful outdoor furniture.
Light it Up
source: onekindesign.com
There's nothing quite like a balmy summer evening spent outside under an array of twinkling backyard lights. String up some fairy lights along your fence, add a few stylish lanterns around an outdoor table, or put in some solar lights along the paths. The increased atmosphere will quickly have you spending every night outside in your backyard living space, and you'll be encouraged to throw lavish dinner parties as well, that carry on well into the evening. 
Take Care of your Garden
A well looked after garden can really make some big strides in improving your backyard living space. Choose some easy to take care of plants for garden beds, grow some veggies, or just add a whole range of potted plants across the area, big and small. You can never really have enough plants in your backyard. And don't forget to mow that lawn, either!
Create Some Privacy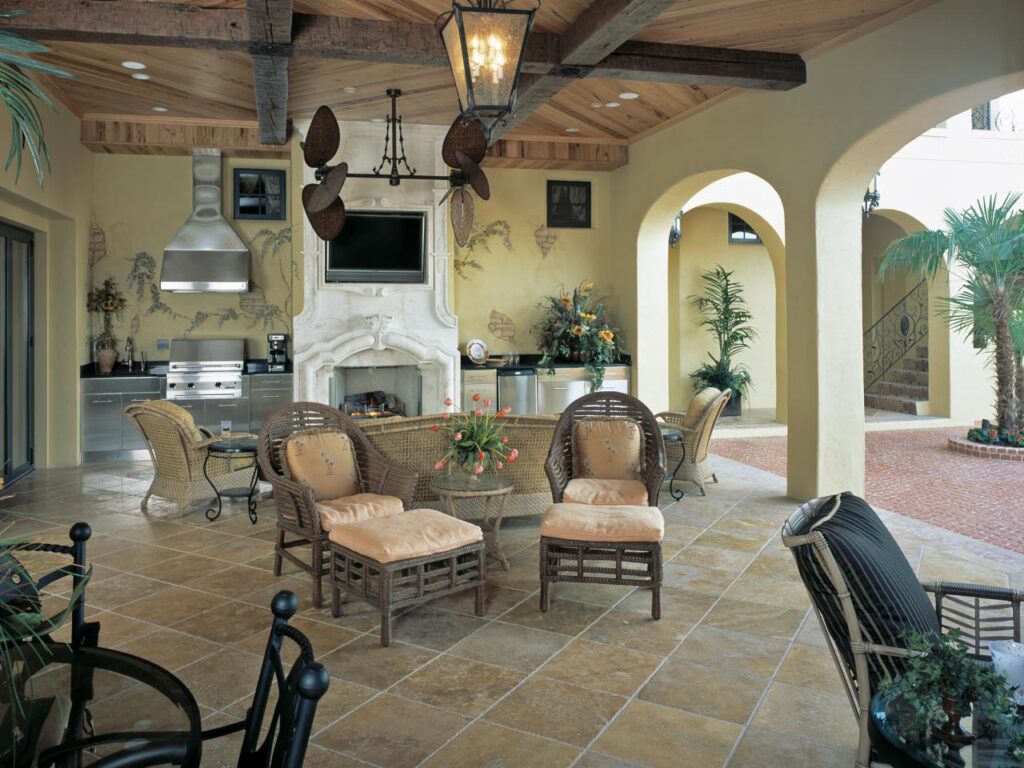 source: hgtv.com
Throwing up a fence or two to separate yourself from your neighbours is a great way to make your backyard more inviting. Not that they're not great company, but having your backyard be more private really improves the space. And don't be afraid to separate areas within your garden as well; a private breakfast nook that's separate from the rest of the garden, a quiet stone seat under the shade of a tree. Your backyard should be inviting but also provide a quiet oasis for you to relax in.
Set up a Dining Area
There's nothing quite like enjoying some al fresco dining with your family and friends. Choosing a nice outdoor dining table as a centrepiece for your backyard living area immediately improves the space. You'll be encouraged to spend more time outside with your meals and can easily host dinner parties with your nearest and dearest. Don't forget to dress it up with tableware and cooking accessories from Botanex, either.
Add in Some Walkways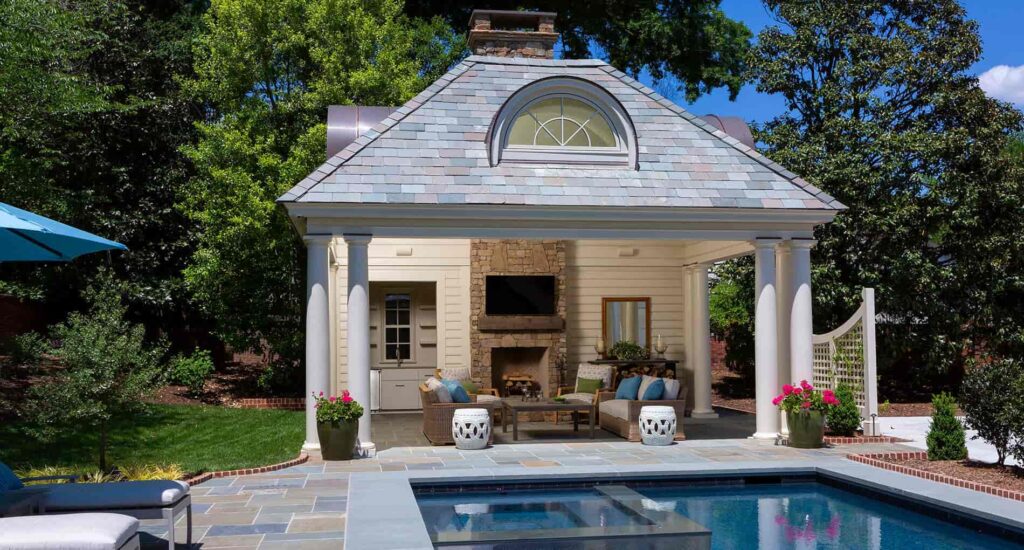 source: cloudfront.net
Adding a paved stone pathway to the different areas of your garden is an easy way to make things more pleasing. It makes your garden look more organised and guides your guests to where you want them to go. Add in some solar lamps alongside the paths or at junctions to make it even nicer. It doesn't have to be elaborate, even just a nice stone pathway to the washing line will do. Every little bit helps, and it's an easy DIY job as well.
Add a Fire Pit
There's a lot to be said for including a fire pit in your outdoor living area. They don't take up a lot of room, they're affordable, and provide the perfect place for an outdoor gathering on cooler nights with friends and family. Whether you simply buy a fire drum from the store or commit to constructing your very own inbuilt stone fire pit, it increases your backyard's visual appeal a whole lot while keeping things nice and toasty.