For people who are interested in engaging in gardening, there are a number of tools that they would need. Gardening tools give a user convenience of varying degrees, and there are many tools for different kinds of jobs.
Over time, technology has developed several tools that are designed to make jobs more comfortable and the execution of these jobs more convenient. There have been different kinds of power garden machinery that has been developed over time. Making use of these machines will transform your gardening experience into one that you will enjoy thoroughly. Below are some of the useful power garden machinery that you need to buy for your garden.
Stump Grinder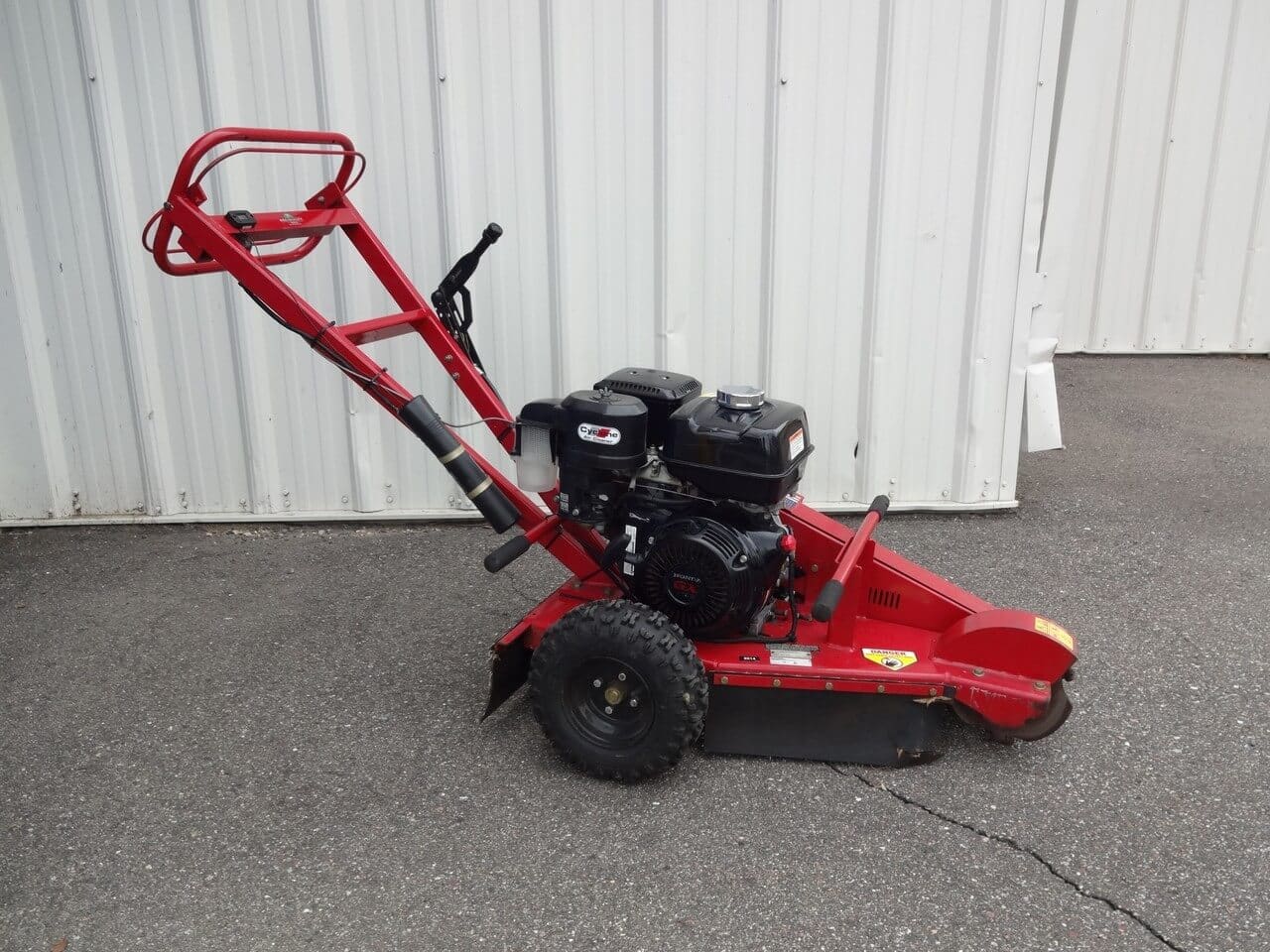 source: cdn11.bigcommerce.com
One of the essential power machines you need for your garden is a stump grinder. When space for a garden is cleared, chances are there were trees and shrubs in that space before. These plants will leave stumps in your garden, and you will need to remove the stumps before you start tilling your garden space.
Stumps can injure you or other people as you move around the garden and they need to be removed. They can also cause damage to other gardening equipment as you do your gardening. By making use of a stump grinder, you can get rid of the stumps in your garden.
Usually, stump grinders are petrol-powered, and they have a hydraulic controlled arm. The grinder itself is made up of a steel wheel which has blades. The wheel rotates, and the blades grind the stumps in your garden. After you use a stump grinder, you will have level ground that is stump free and ready to be tilled. Some roots are difficult to get to, and you might need to use your stump grinder in your garden after every harvest to ensure that you keep your stumps under control.
Mini Dumper
source: i.ebayimg.com
Another essential power machine you need in your garden is a mini wheel dumper. These power wheelbarrows make moving things around far much more comfortable than it would be with a conventional wheelbarrow.
A power wheelbarrow can be used to move a wide variety of things such as gravel, sand, stones, bricks, crops, wood, manure and building materials among other things that need to be moved. These machines come with load capacity between 100-800 kg, and you can get one that will carry the load you want easily.
Mini dumpers are quite compact, which allows them to enter small spaces and maneuver around your garden quickly. You'll be able to move with your power wheelbarrow around your entire garden without having to lift it or force it into spaces that would be tough to get to with a manual wheelbarrow.
These wheelbarrows also generate enough power to enable them to move about in any terrain. They can climb up slopes of up to 20 degrees unassisted, and this makes them very easy to use. A gardener doesn't have to struggle with pushing a wheelbarrow up slopes which can be quite tedious and taxing on the muscles.
​They can be powered by either petrol, diesel or electricity depending on the maker of the machine. A gardener can pick a model that runs on their preferred energy source or the one that is most convenient for them.
If you have a garden of considerable size, power wheelbarrows make it easier to move from spot to another. They are also able to move on terrain that would be tough to negotiate otherwise. A power wheelbarrow comes with either track crawlers or a set of four wheels, and this makes them capable of moving on any terrain.
Track crawlers are better suited for soft or wet ground, and wheels work better on hard ground and urban surfaces. These machines come with a high level of efficiency and convenience. It is therefore vital that if you want to engage in gardening, you get yourself a power wheelbarrow.
You may also like to explore A Garden Artifact That Will Make Your Garden Beautiful
Wood Chipper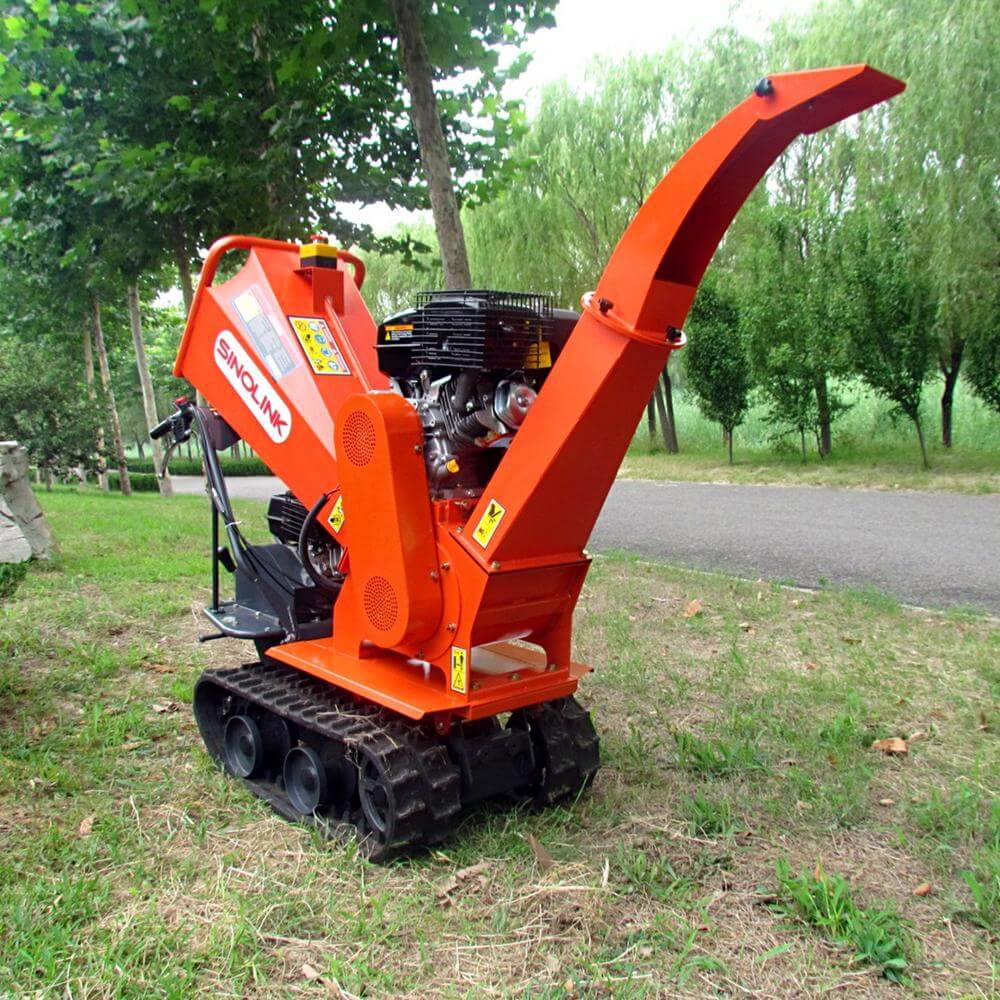 source: sc02.alicdn.com
If you have a garden, the likelihood that there is a lot of waste in your garden that comes from branches of plants. You may need to convert this material into mulch for your garden or materials for your compost.
The wood chipper is able to break down the material into small pieces of about 12mm in size. The machine has sizeable wheels, which make it easy to move around your garden and maneuver around garden beds. Wood chippers usually weigh about 90kg, but the wheels and handles make it easy to move them around. Here you can view the DK2 wood chipper options to find the perfect one for your needs.
You feed the materials into an opening on the wood chipper and blades inside of the machine chop up whatever you feel into it. Most wood chippers are petrol-powered, and they can run for hours on end with a full tank. A machine that clears your garden while converting that material into mulch or compost material you can use in that same garden is a must-have.
The Bottom Line
source: lawnandpower.co.uk
Gardening can be a gratifying exercise, and getting the right tools for the job is of utmost importance. Power garden machinery is designed to make gardening more comfortable, and they can be quite useful in your everyday gardening.
Some of the gardening tools you might need include wood chippers, stump grinders, and mini dumpers. With these power tools, you can be able to create a beautiful garden minus the aching arms and the sore back.