A marvelous garden that you can't stop admiring is a product of hard daily work. It takes hard efforts to create something and to keep it the same. To make your own secret garden, you have to start with buying the proper tools, from table saw for beginners to electric edgers and string trimmers.
Top Instruments
Outdoor powerful tools were created to ease your daily gardening chores. The electricity they consume is totally worth paying for if you cut the number of hours you spend working outdoors. While the main topic of the article is power tools, you have to keep in mind that you still require having such simple tools as gloves, glasses, shears, and scissors in your toolbox. Protect your hands and eyes before you start working in the garden.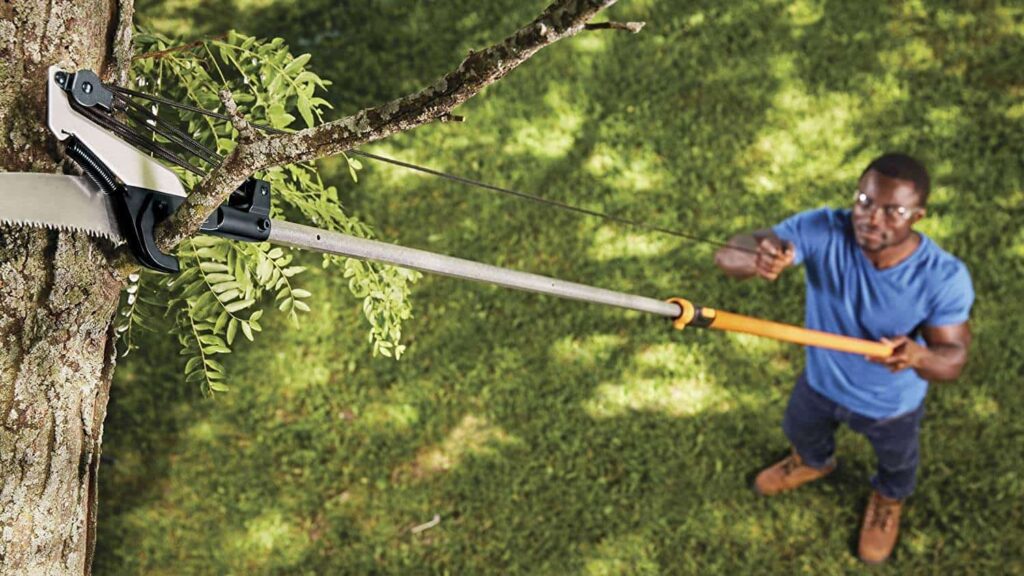 source: safedoom.com
Pole Saw
If you have trees in the garden, a pole saw will be handy. You can choose whether you want to buy a battery-powered, electric or gas powered pole saw, but no matter what you choose, it is a splendid tool when it comes to hard-to-reach branches. To achieve the best possible results, make sure that this tool is not hard to hold and that it can reach the height that you need. Keep in mind that you have to hold it above your head. The length of the pole usually varies from 7 to 28 feet, so you need to calculate the distance. If you do not know yet, you can go for a longer pole.
Electric Edger
This is a great tool for lawn owners. If you want to keep the lines between walkways and the lawn clean, you have to use this instrument. Edger may even help you with creating art objects on your lawn. You can draw multiple pictures using its blade. The electric edger is less heavy and does not vibrate during its work as models that run on gas.
Electric String Trimmer
This instrument is a big deal for lawn keepers. It is perfect for bushes as well. If you have a green fence around your territory, you may want to use the trimmer that cuts overgrown plants in no time. Take care of the grass near the wall, even the lawn. If you have a flower bed on your lawn, don't rush with a string trimmer. Use it carefully, moving inch by inch.
Cultivator
Whenever you need to loosen the soil, use this small but powerful tool. It works great with already grown shrubs and plants. While this tool is more suitable for soft soil, you can try it anywhere you need, as long as it is soil and not pavement. Make sure that it does not stick on the rock. This tool works better on small territories. If you need to cultivate big areas, use a tiller.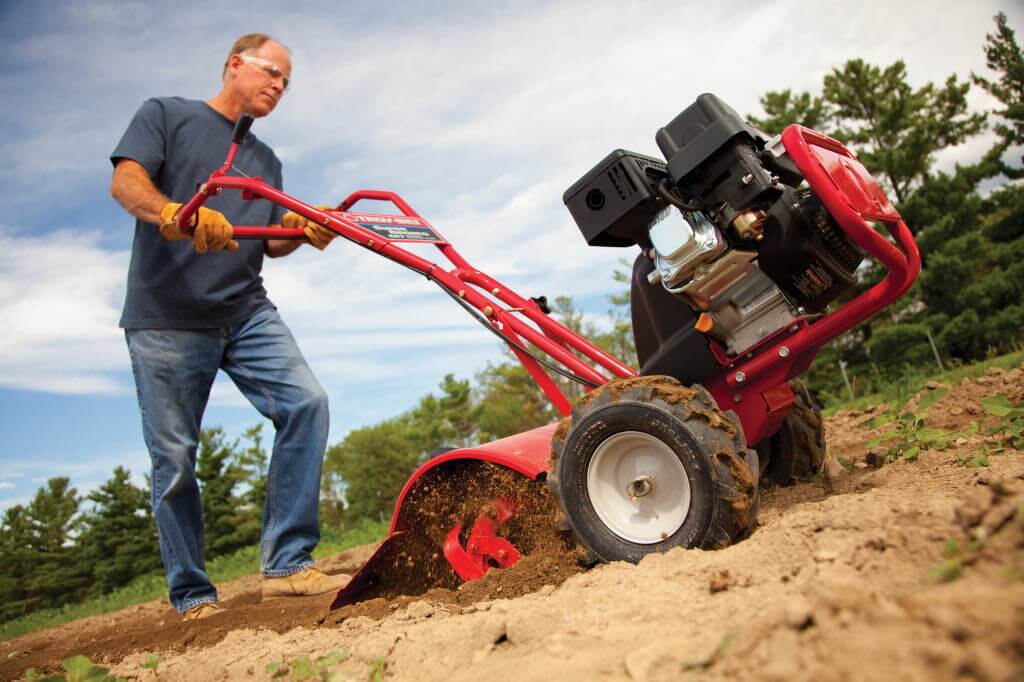 source: cleveland.com
Tiller
You may choose between front-tine or rear-tine tillers. Feeling tired from digging? Tiller does all the work for you. It is perfect for big areas. All you need is to roll it around the territory you want to cultivate before planting flowers. You can adjust the depth of the row with the rear-tine tiller.
Chain Saw
A chain saw is a must-have tool in your garden if you have at least one tree or use the wood in your household. The electric model is preferable to gas as they have lower maintenance, work smoothly, and you don't need any fuel for its work. Yet, you will be tied to the electric outlet. If you cut the cord during the first few hours of work, you have to go to the repair shop.
Electric Blower
This tool quickly gets rid of all the leaves and even branches that fell down from the trees. There is a wide range of models you can use, from backpack type to the sack around your hips. Usually, electric blowers are simple in use, fast, and lightweight. Try the model with the leaf shredder and vacuum attachments.
Loppers
Not everyone has giant muscle force to cut all the tree branches you don't need at once. Especially if these limbs reach 4 inches in diameter. This is when the power loppers can save your time and prevent your muscles from terrible ache. Usually, they come with a 4.5 amp motor.
Shredder
How often do you buy expensive mulch to cover plants in the garden? The homemade compost may cost you nothing with a proper shredder. Based on the materials you want to use in your mulch, you can try mixed branches and leaf shredders, or simple leaf shredders. If you want to receive compost from branches, you may need a chipper for wood.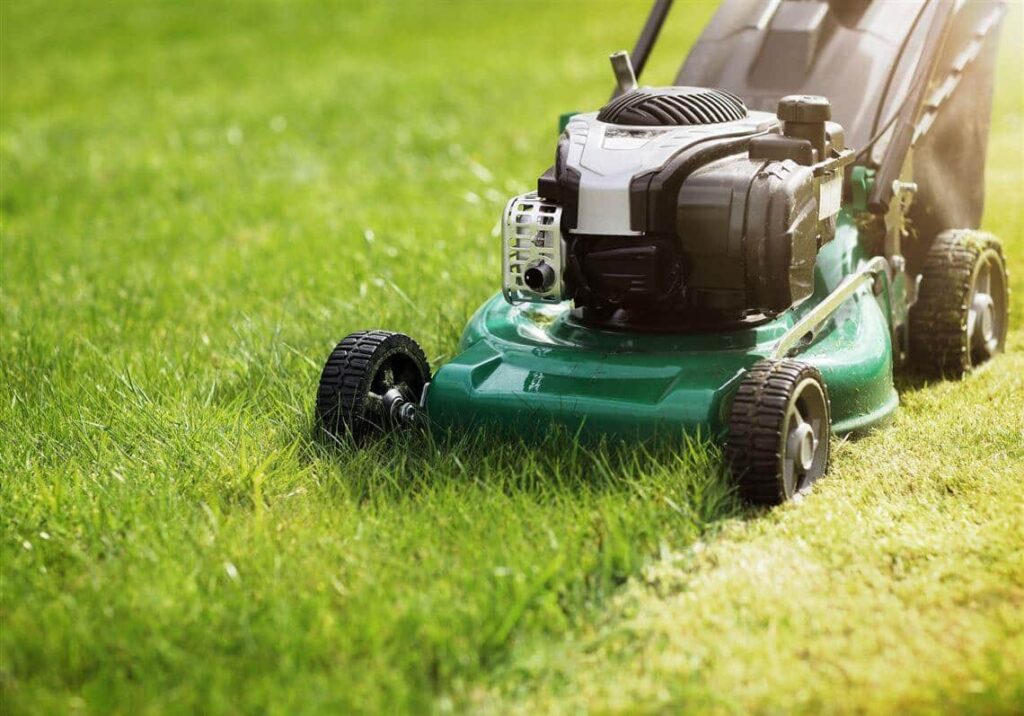 source: post-gazette.com
Mower
Mower deals with the grass on your lawn incredibly professionally and fast. You don't have to hire anyone to cut the grass. There are numerous features you may find in modern mowers, including self-direction or cruise control. There are multiple models you may use, from riding to walk-behind. The electric tool is still tied to the electricity, so make sure its cord is long enough.
Electric Washer
This instrument is helpful to anyone who has ponds in the garden. It is also great with blasting the dirt from patios, decks, and siding. The water is pumped with pressure, making everything clean and fresh. You may order the power washer of the size you need for your garden. There are also cold water and hot water models. Keep in mind that hot water types are more expensive.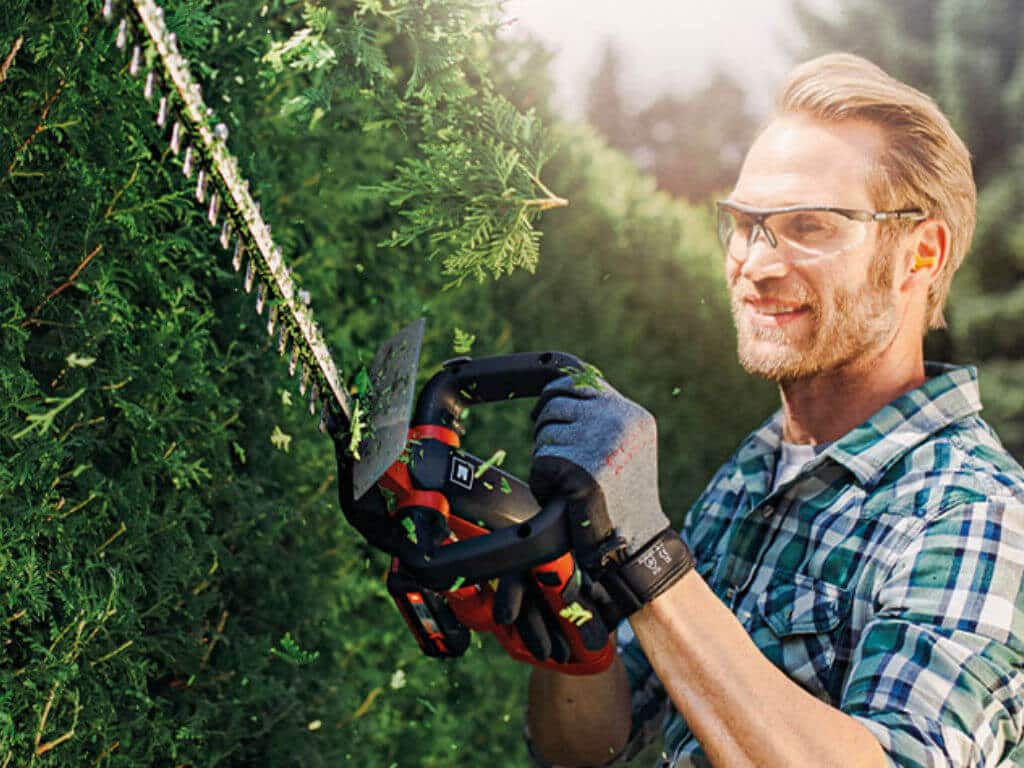 source: einhell.de
Hedge Trimmer
It is hard to believe that you don't have bushes in your garden. Even if you don't want to make sculptures from the shrubs, you still need to trim them. Heavy-duty blade deals with the branches in several seconds, even if they are thick. This is a perfect tool to provide your hedge a perfect shape. Electric trimmers are incredibly powerful, even though they limit your moves with the cord. Try the model that has a low vibration feature. It is important to avoid trembling when you make cuts. Some of the trimmers also have not one but two flat blades. You may need it if you want to increase the power.
Which Tools to Pick?
You don't have to pick one of these tools. The point is you need to own all of them for the garden of your dreams. Don't rush with ordering everything at once. Pick the tools you need the most, and later buy the rest. All the tools on the list will help you to improve the look of the lawn and garden. Pick only the most reliable instruments. Check out reviews, and keep in mind that you will use these tools more than once. Since all of them run on electricity, make sure that the cord is long enough and does not limit your moves.