A luxurious and spacious bathroom is probably everyone's dream. But, as is usually the case, the reality is often a little different. Still, you can take steps to bring your dream bathroom to reality, making your current one look not only bigger but also, with the right elements, more luxurious. 
Take Care of the Walls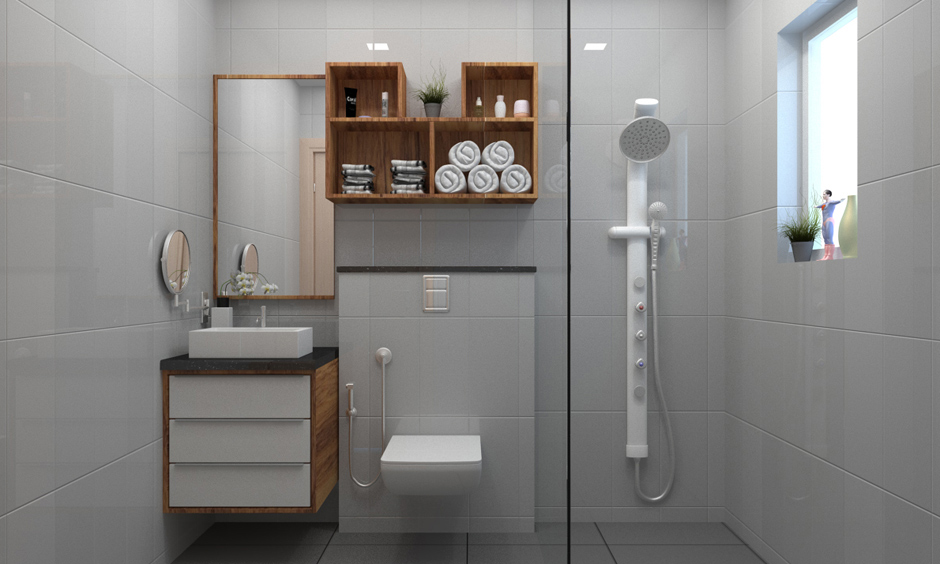 source: pinterest.com
There are a couple of things you can do with your bathroom walls to make the area look spacious. The first is deciding on the paint. When you have a small bathroom, avoiding dark and sharp contrast between colors is better. Instead, add more subtle variants, such as mint-green, powder-blue, beige, or white. For a more comprehensive transformation, explore custom bathroom renovations that maximize layout and storage efficiency.
While some might not consider white as a viable option, it very much is one of your best friends in this endeavor. White is an ideal option for smaller spaces, especially bathrooms, as it allows more light to reflect into the room while giving it a spark of elegance.
Another option is using wallpapers. Although most people think small patterns are for small spaces, the reality is the opposite. Large-scale tile patterns and wall coverings visually expand the room. 
Add a Shower Head Above a Bathtub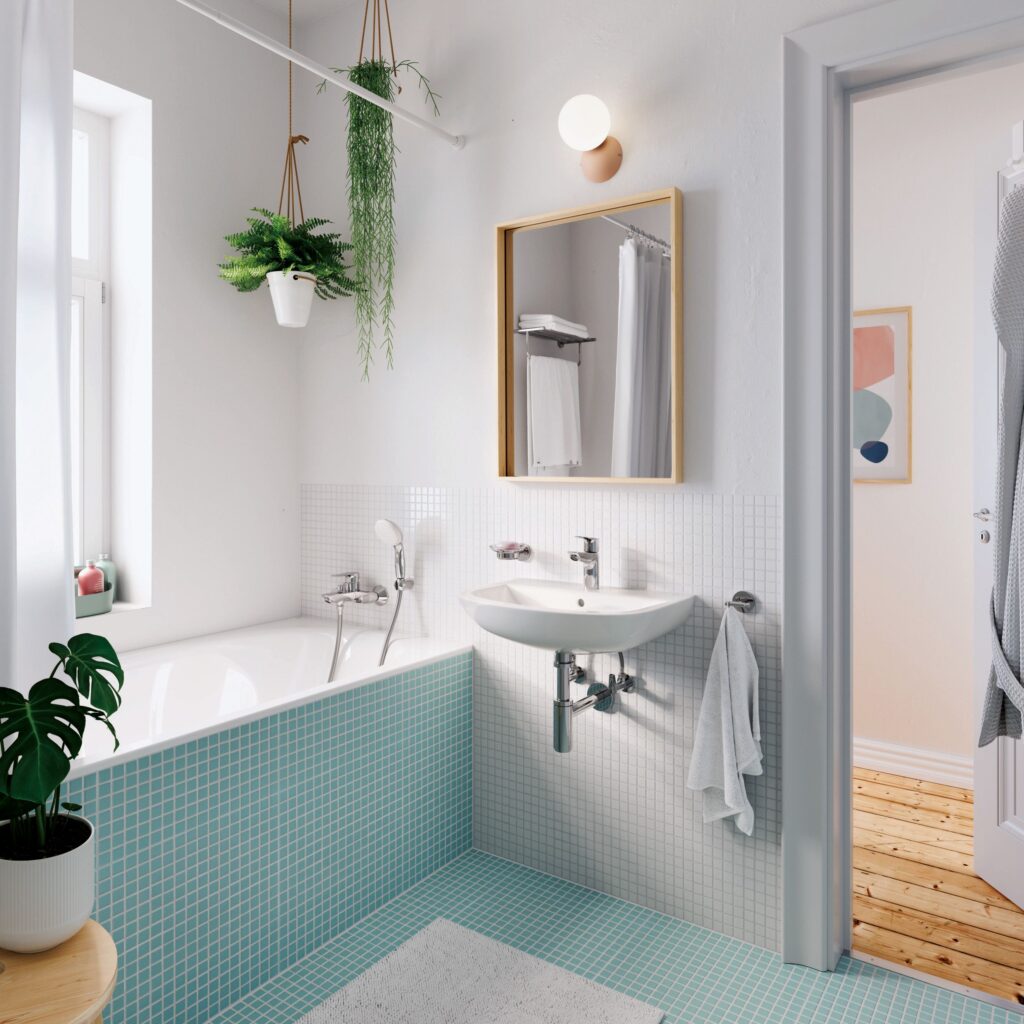 source: hearstapps.com
People like dividing into teams. We have summer lovers and winter lovers, coffee vs. tea club, but we also have those who prefer a tub over a shower and vice versa. 
But what about those who like both? To them, we say, go for it! If you are in the middle of remodeling or looking to make your small bathroom spacious yet practical and good-looking, opt for a perfect bath-shower combo.
Pick and install a new shower head over the bathtub. It's an easy and inexpensive endeavour that will add to your bathroom's aesthetics and serve its purpose. 
Be Creative With the Storage Space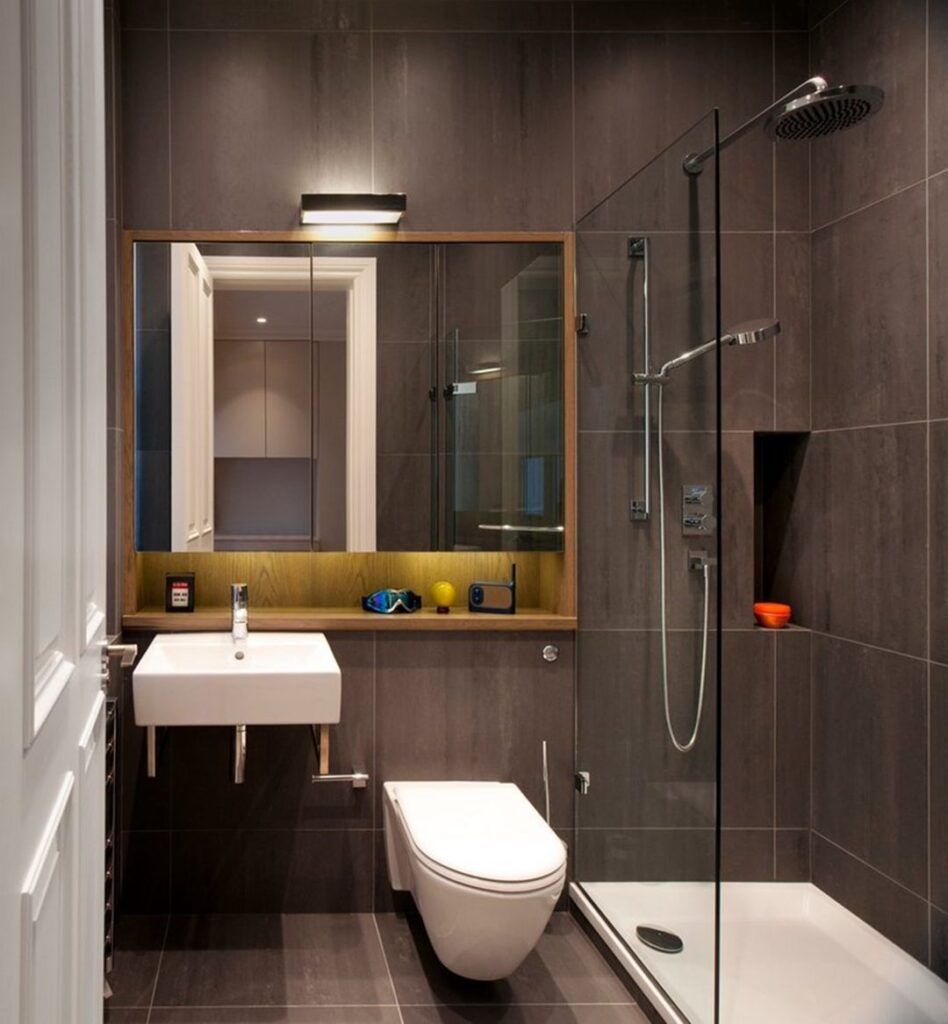 source: pinterest.com
A practical and stylish vanity is an essential part of every bathroom. But, in the case of small areas, functionality is a priority. Of course, that doesn't mean you should not have a lovely vanity or shelf in your bathroom; you only need to adjust them accordingly and avoid clutter. 
Therefore, one option is to install a floating vanity. It will give you more space and make the room look bigger while enabling you to store all your necessary items. Another solution is a pedestal sink. It's elegant, and it makes your space look more open and classy. 
However, the downside of a pedestal sink is the lack of countertop space. But, we have an alternative – a small medicine cabinet above the sink. 
Additional tip: Consider installing a small shelf in the shower to store your shampoo, conditioner, soap, etc.
Install a Mirror
Add a large mirror to a small bathroom to make it look bigger. Mirrors reflect more light, making any area brighter. As with everything listed above, there are a few options you can choose from. For instance, you can install one large or a couple of smaller mirrors or cover the entire wall with one large piece. For an additional touch of glam, you can repurpose an old ornate frame and insert your mirror into one. 
Replace a Shower Curtain With a Glass Panel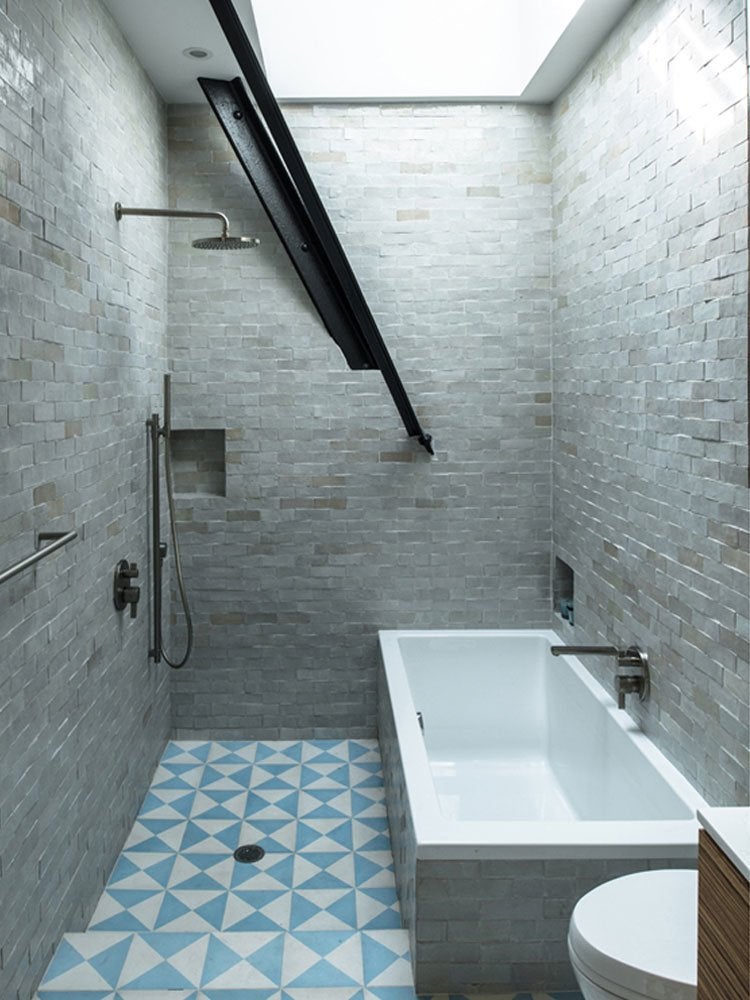 source: hearstapps.com
Another eye-catching and practical element that will lower those nasty claustrophobic vibes in your bathroom is a frameless glass panel. 
Aside from giving your bathroom a contemporary look, it keeps other elements and parts of the space dry and neat. For a more intimate feel, opt for tinted or frosted panels. They look nicer and give a bit of texture to the bathroom. 
Have Enough Light
If you can choose between artificial and natural light in your bathroom, always go for natural light. Of course, you'll need additional lighting to have a functional bathroom throughout the whole day. 
But, if you have windows and skylights, keep them clean as there is no better trick to make a bathroom look and feel bigger than welcoming as much sunlight into it as possible. 
Less is Best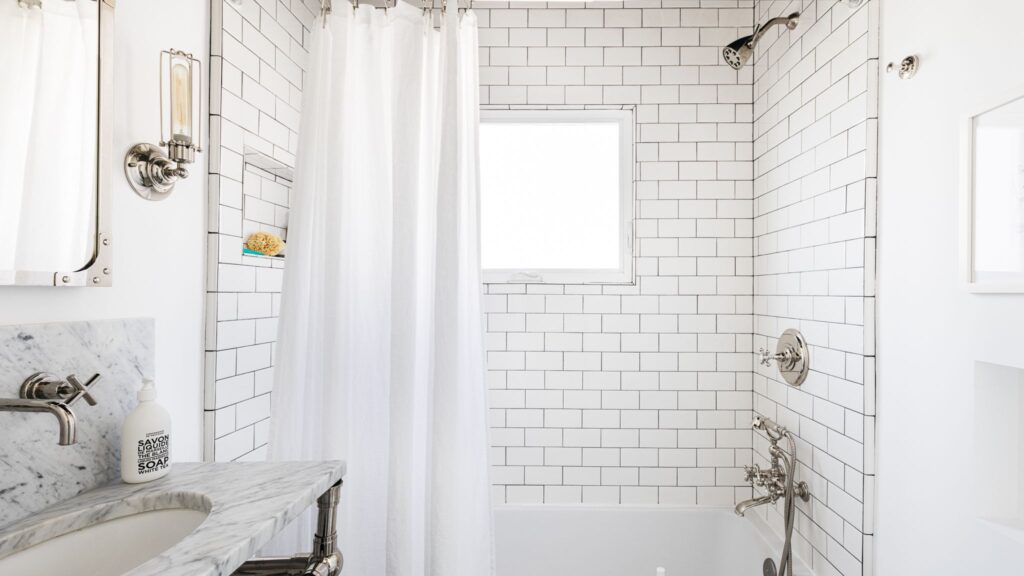 source: thespruce.com
Artwork, decorative items, and greenery make a nice addition to every bathroom. But, when you have a small space, you don't want it to look messy and cluttered. Therefore, it's best to forget about rugs and any additional furniture. 
Instead, choose one or two items you are fond of, and place them next to the sink or the window. The little things matter, but having too many trinkets in your already small bathroom will only degrade its appearance. 
For many, the prospect of bathroom remodeling often awakens concerns, as people associate the process with lots of work and huge expenses. But, as you can see from the ideas discussed above, even minor changes can end up making all the difference in the world.