Bathroom means a restroom, which is basically use for our personal hygiene. Where you can keep a toilet, a sink, shower and a bathtub as well, but bathroom will look unfinished without a mirror. A modern bathroom mirror designs give a complete look to your bathroom. Different types of mirrors can enhance the look of your bathroom.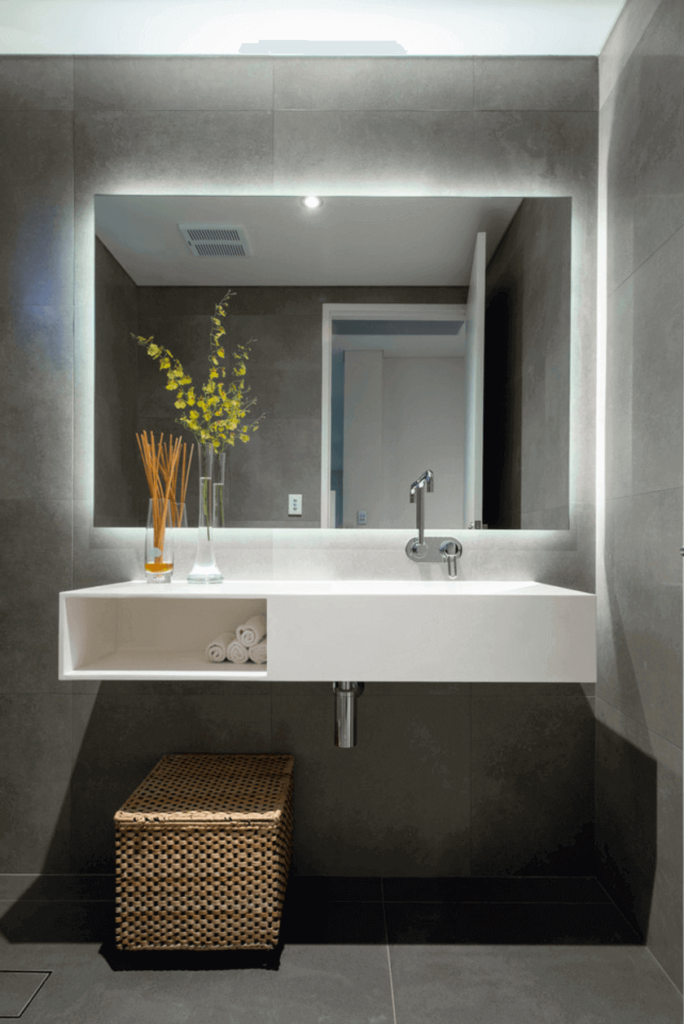 source: pinterest.com
A framed mirror is the basic mirror, but you will get a variety types of frame designs. You can choose a design according to your bathroom style and it will give a complete look to your bathroom.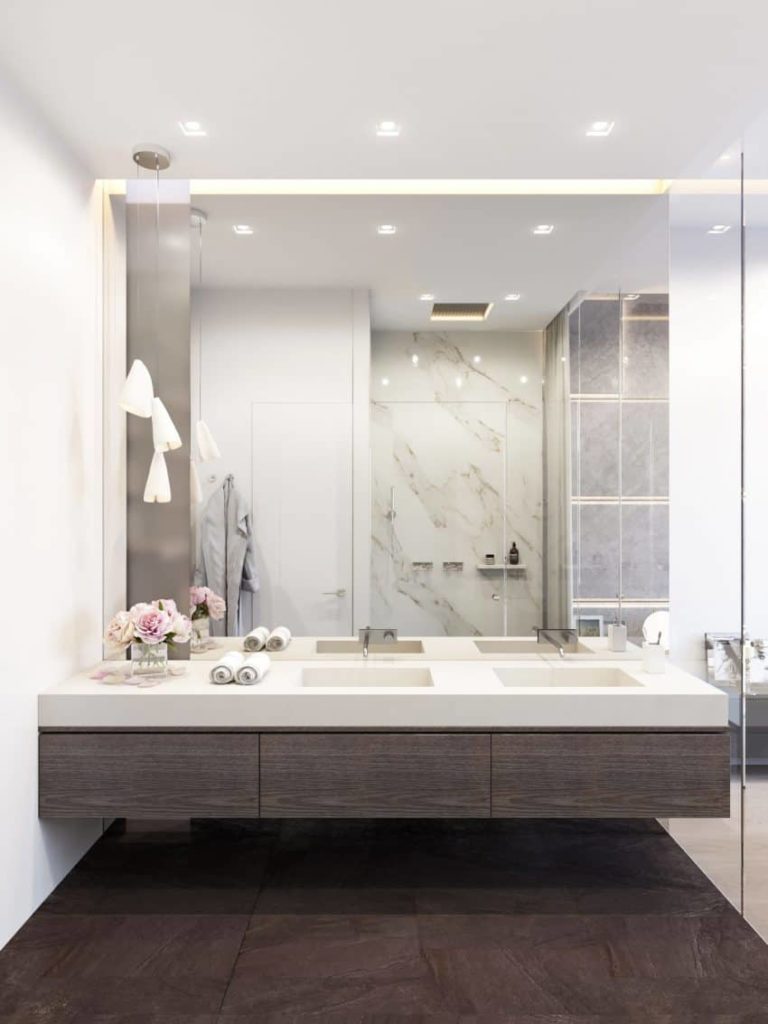 source: trendir.com
When you try to prepare yourself for your office or may be for party it's really irritating to get ready in a dark bathroom, a lighted mirror can make your make-up time more easy and it's also very useful if you don't have windows in your bathroom.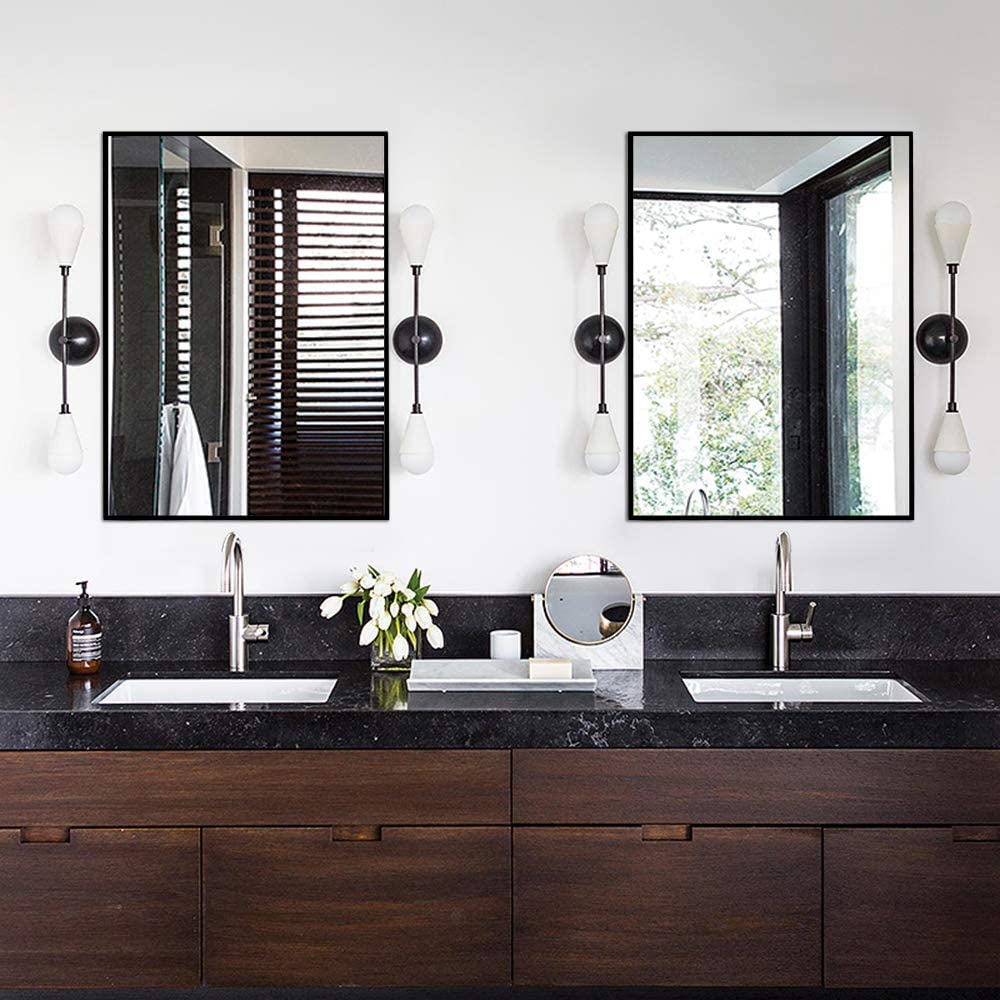 source: amazone.com
When you will do your make-up certainly you need a perfect view and lighting. Pivot mirror will give you the right view as well as you will get the lighting.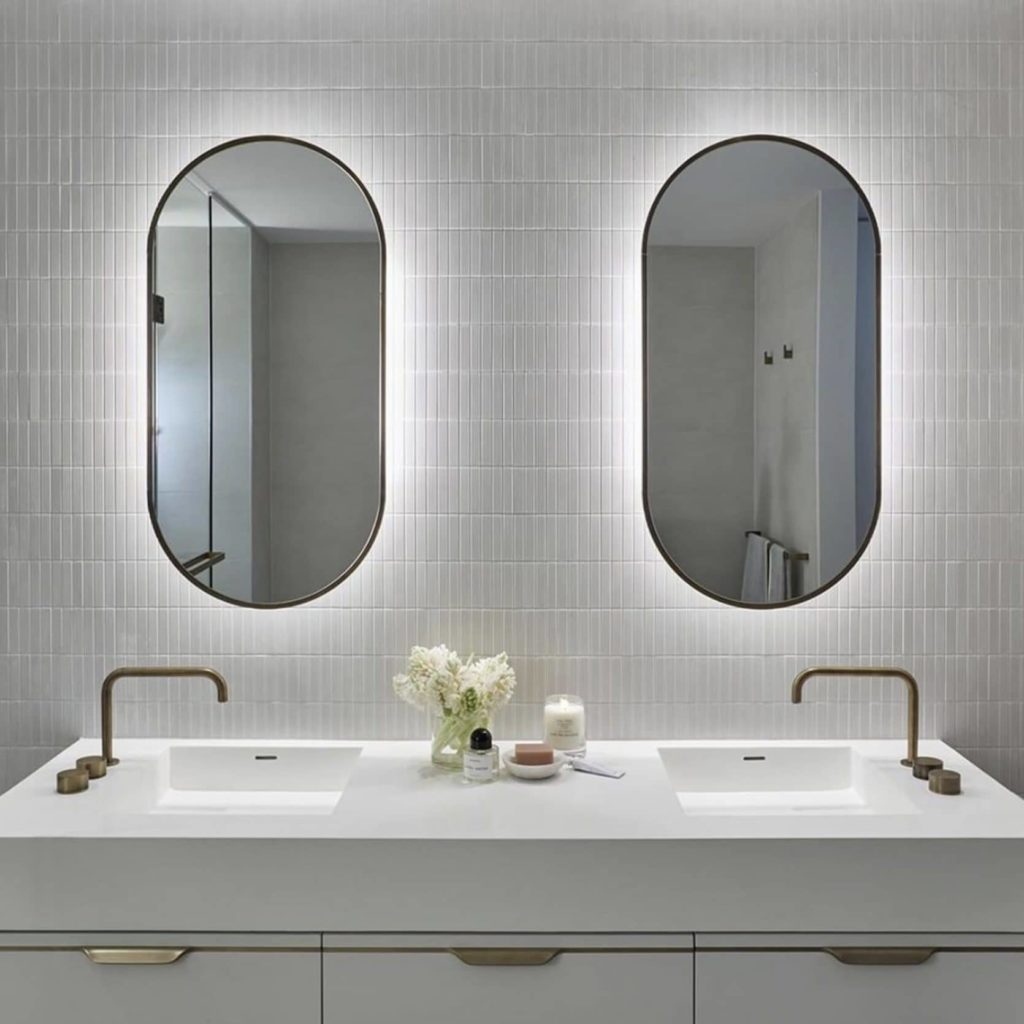 source: stylebyemilyhenderson.com
Floor mirror is a full-length mirror that can be a perfect option for your small bathroom because this type of mirror makes your small bathroom bigger.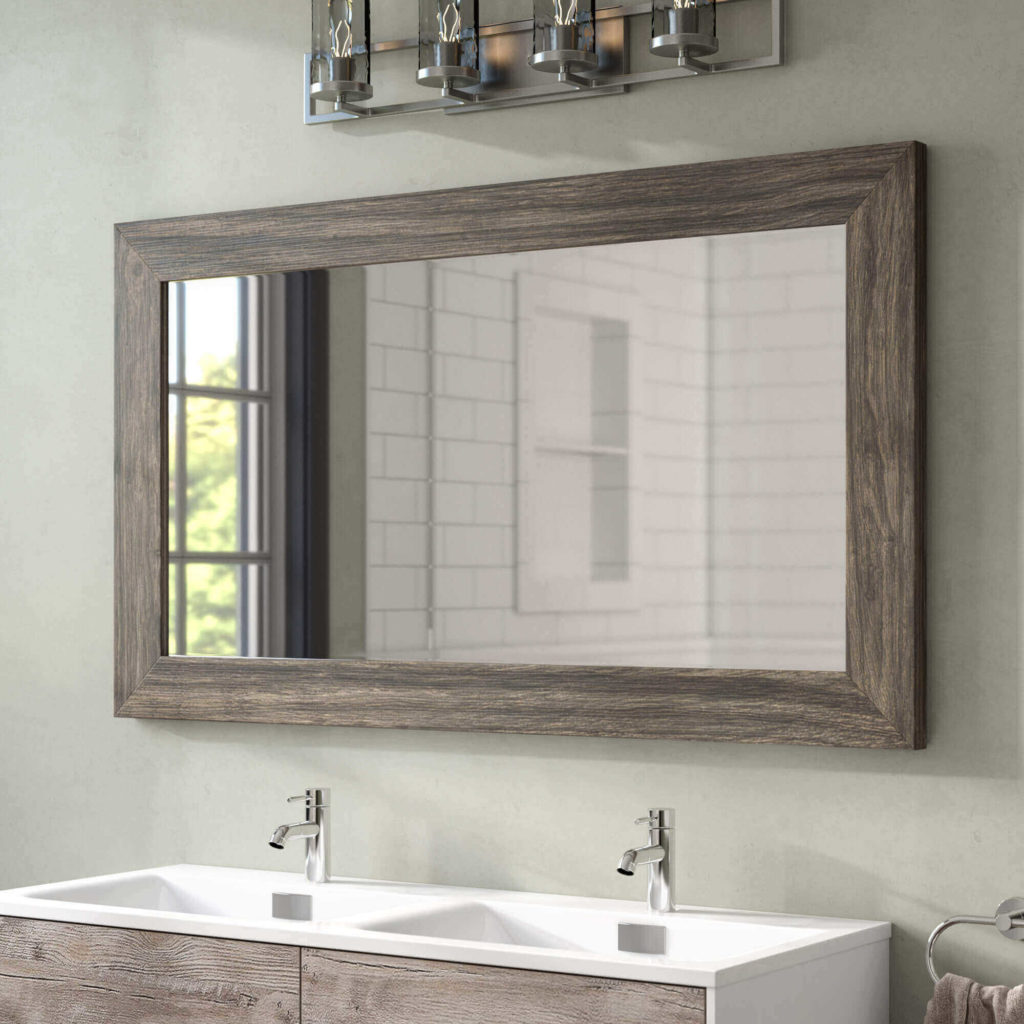 source: wayfair.com
Decorative mirrors have variety of shapes. Decorative mirrors contain interest that will give a glamorous look to your bathroom.
source: freshome.com
If you have a big bathroom, then you can use a mirror vanity, where you can keep all your bathroom essentials as well as if you want then you can keep your make-up things. It will also give a glam look to your bathroom.
source: stylebyemilyhenderson.com
It's a basic mirror style, which has a small storage where you can keep your bathroom essentials and your medicines as well.
source: freshome.com
If you don't have enough space to keep your soap shampoo, or other beauty products then this type of a mirror is good to hold all your things.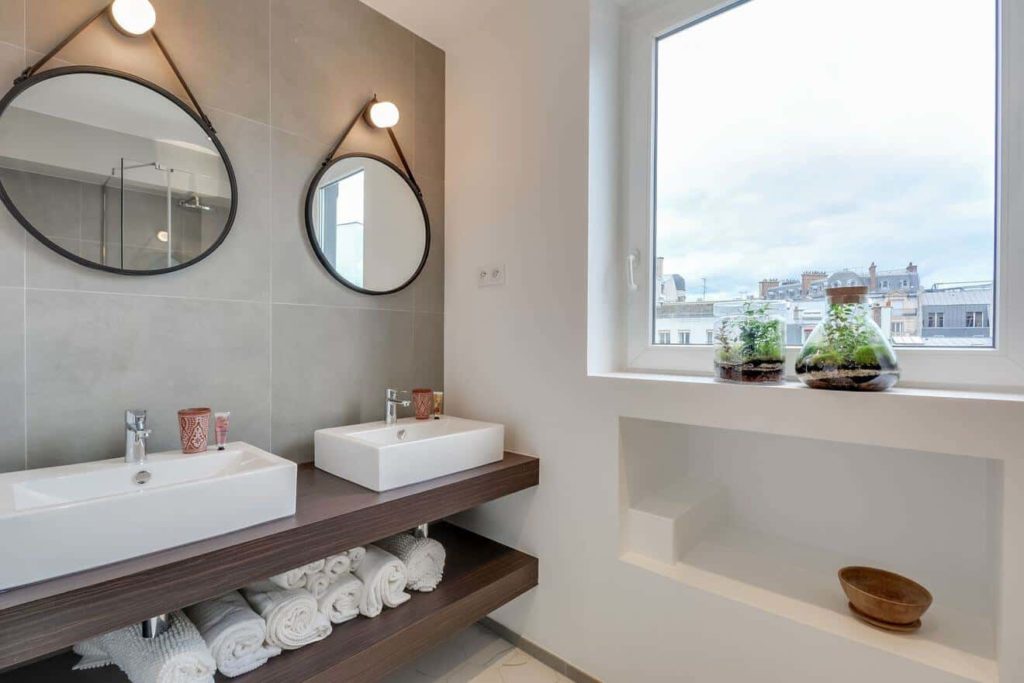 source: nonagon.style
Venetian mirror was born on 15th century. These types of mirrors have beautiful design on the glass and it's in high demand. Venetian mirrors will create a diversity of your bathroom.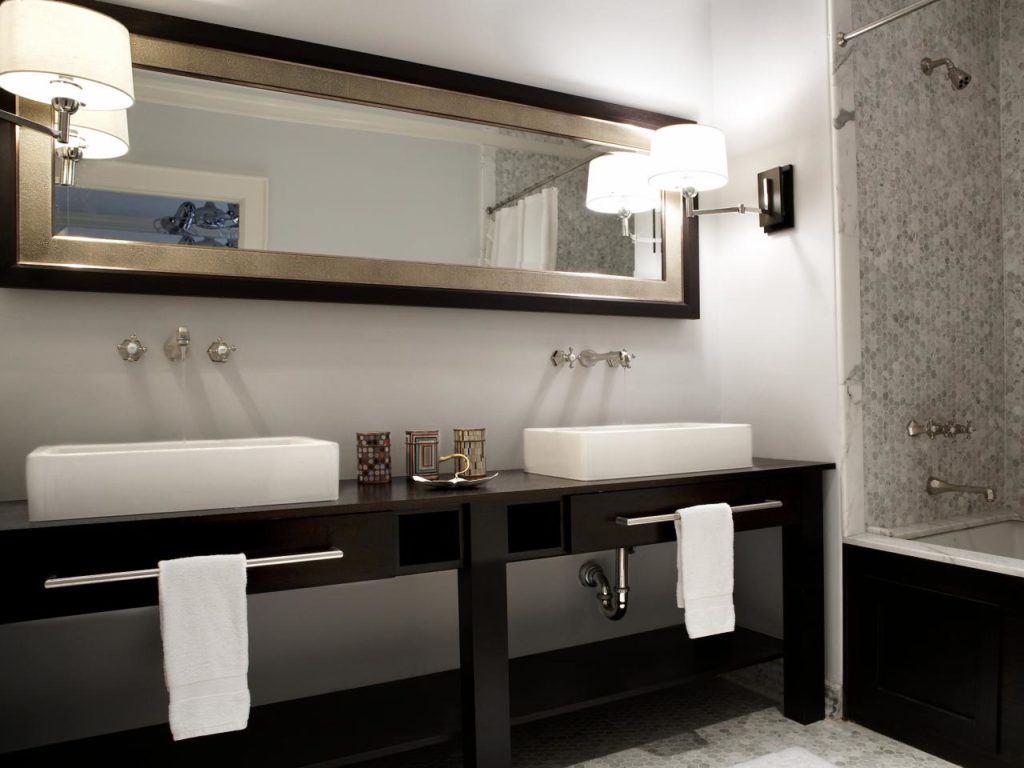 source: hgtv.com
If are looking for a simple style mirror then you can choose frameless mirror. This type of a mirror tend to be less expensive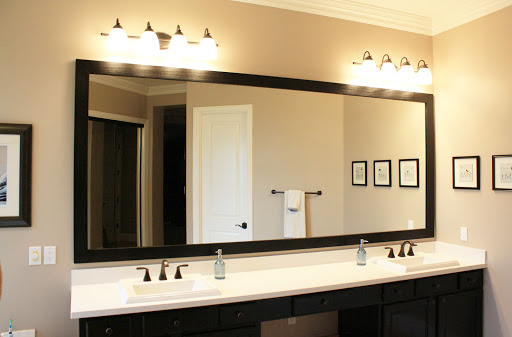 source: theconstructionacademy.com
 If your bathroom has plenty of space then you can also choose a dressing room style mirror.
source: sebringdesignbuild.com
If you have enough space in your bathroom then you can also choose an octagon style mirror. It's a highly stylish mirror which will create a diversity in your bathroom.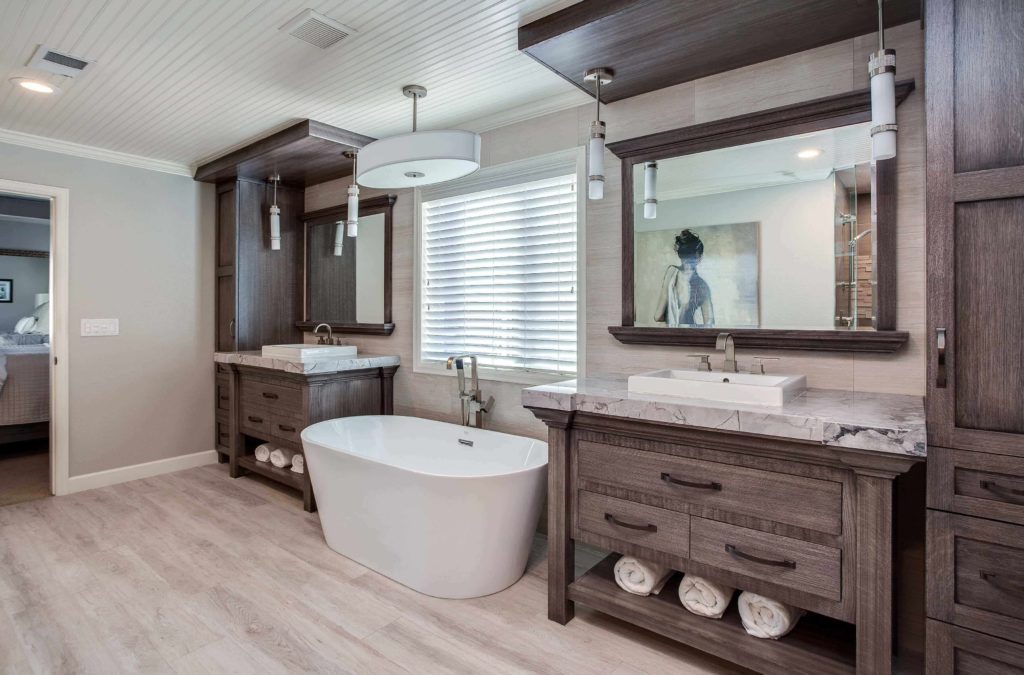 source: jmwoodworks.com
Rectangle shape is a very common mirror style, it can be full length or may be a small length. You can hang a rectangle mirror in a vertically or horizontally style. 
source: electricmirror.com
This type of  a mirror is smaller than a oval shapes, which is good for a small space bathroom. If you don't like to see the reflection of your bathroom essentials then square mirror could be a perfect option for you.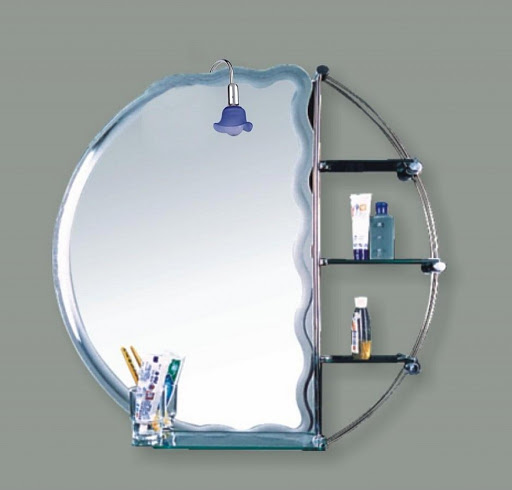 source: pics.design.com
Mirror is the main key in a bathroom. You can get several types of mirror designs ideas to decor your boring bathroom into a glamorous bathroom. But remember that you should choose a mirror size according to your bathroom size as well as which design will suit in your bathroom and choose an unique style which will update the style of your bathroom. You will also get some stylist bathroom designs ideas from The Architecture Designs.