If your bathroom is not as functional as it should have been or the appliances have become old and inefficient, then it is time for the bathroom remodeling. Remodeling gives a new look and life to your bathroom and adapts it to your current needs. Remodeling your bathroom will add many improvements to it that will serve you for more years to come. If you are planning to remodel your bathroom then you must consider making one or several of the essential changes that are discussed in this article.
Plumbing
source: dreambathsremodeling.com
While remodeling your bathroom, plumbing is one of the essential things that you must look after. A larger drain pipe will not get clogged by the amount of hair and gunk that goes into it daily. So, a small and unnoticeable improvement that will cause a huge difference is using a 2-inch drain pipe that costs the same as the typical 1 ½-inch or 1 ¼-inch pipe. Installing such drain pipes is essential especially if you reside in an area where temperatures drop below freezing point.
Adding a window in the shower
Humidity is one of the biggest enemies of a clean bathroom as it stays trapped due to insufficient ventilation. According to Bob Vila, adding a window will help to keep your bathroom clean and mold-free, it will provide an escape path for the moisture and odors. There are some points that you must pay attention to while adding a window to your shower. You should use plastic handles for your windows to prevent rusting, the stone jams should be watertight, use tilt-and-turn windows with frosted glass for privacy.
Floor Tiling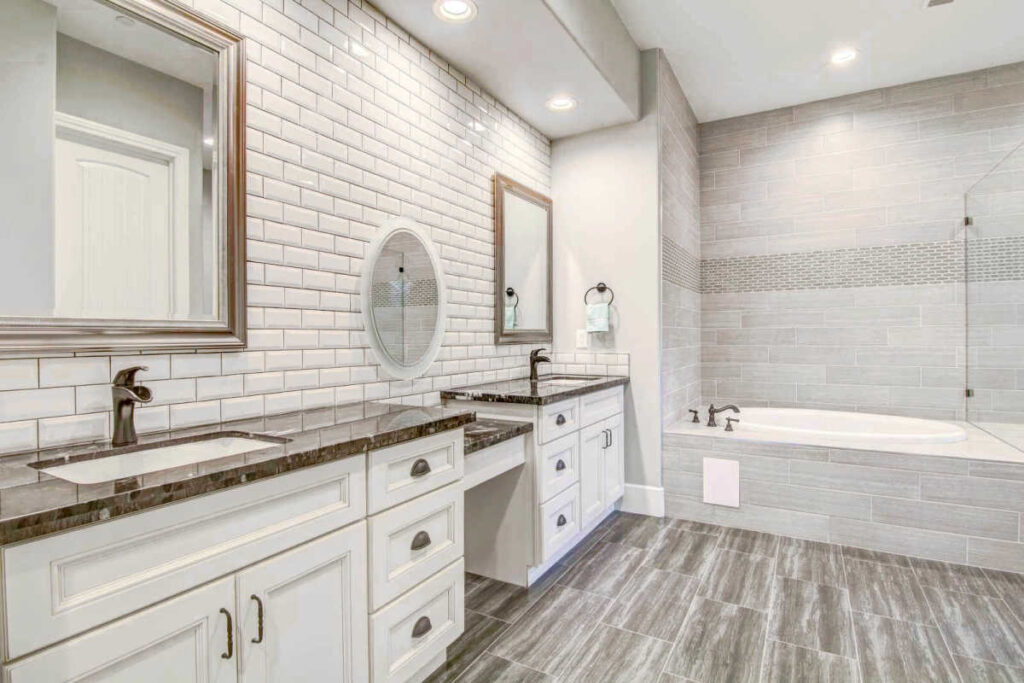 source: pinterest.com
There are plenty of options available for the flooring to choose from but choosing proper floor tiling is important for your safety. You should go for small and textured tiles as it provides better friction and will prevent you from slipping even if the floor gets wet and soapy.
Lighting
Bathroom remodeling should also improve lighting. Lighting is another essential factor for bathrooms. Bathrooms require excellent lighting as they have little access to natural light. You should install recessed light throughout the ceiling as it will brighten up the entire room. You can also use a dimmer switch that will enable you to adjust the lighting according to your mood. 
Storage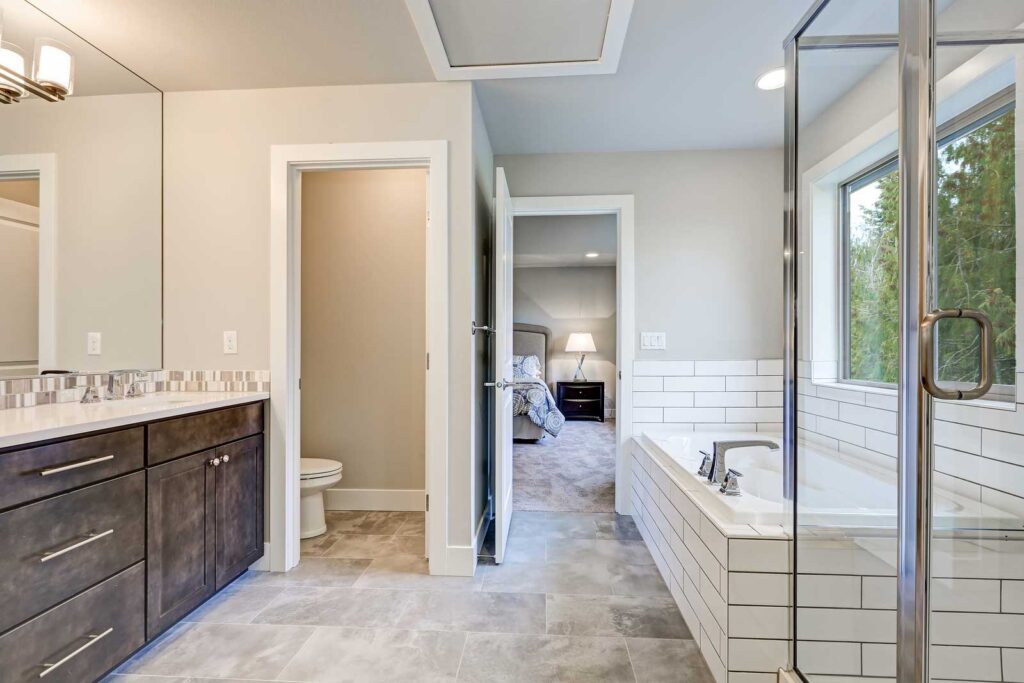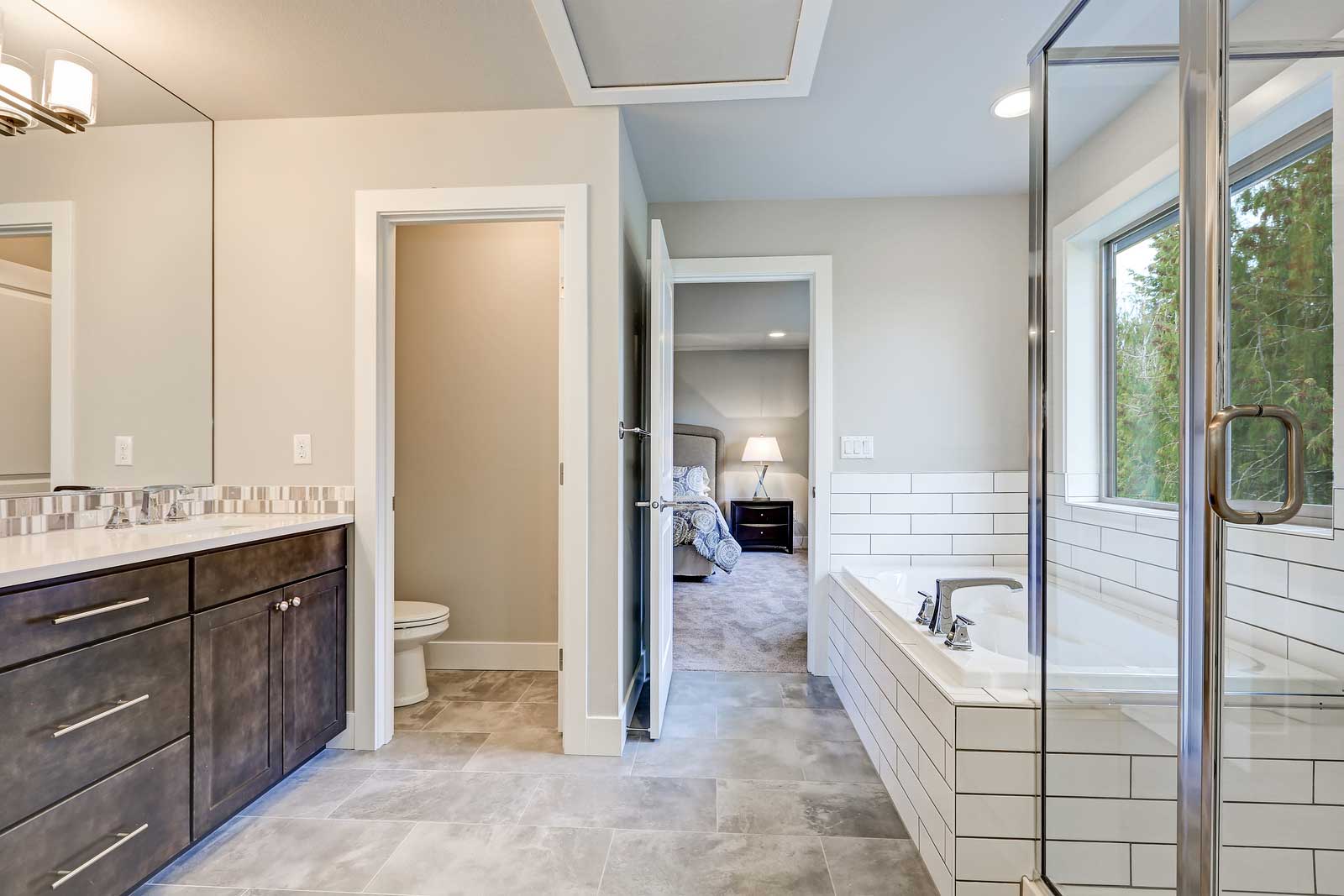 source: claghorncustomflooring.com
A recessed cabinet in a bathroom is a useful thing as it will save space and give a sleeker look to your bathroom by getting installed a few inches inside the wall. This is more useful when your vanity is on the shallower side. By using a recessed cabinet you will not have the risk of banging your head on the mirror edge while bending to use the sink. 
A Low-Flow, Hidden Cistern Toilets
While remodeling your bathroom you should consider a low-flow hidden cistern toilet as it has several benefits. As the water storage vessel is mounted inside the walls it saves your precious space, and the low-flow model helps in saving water every time you flush. One thing you should keep in mind is that such toilets require regular maintenance as the tank is not easily accessible.
Conclusion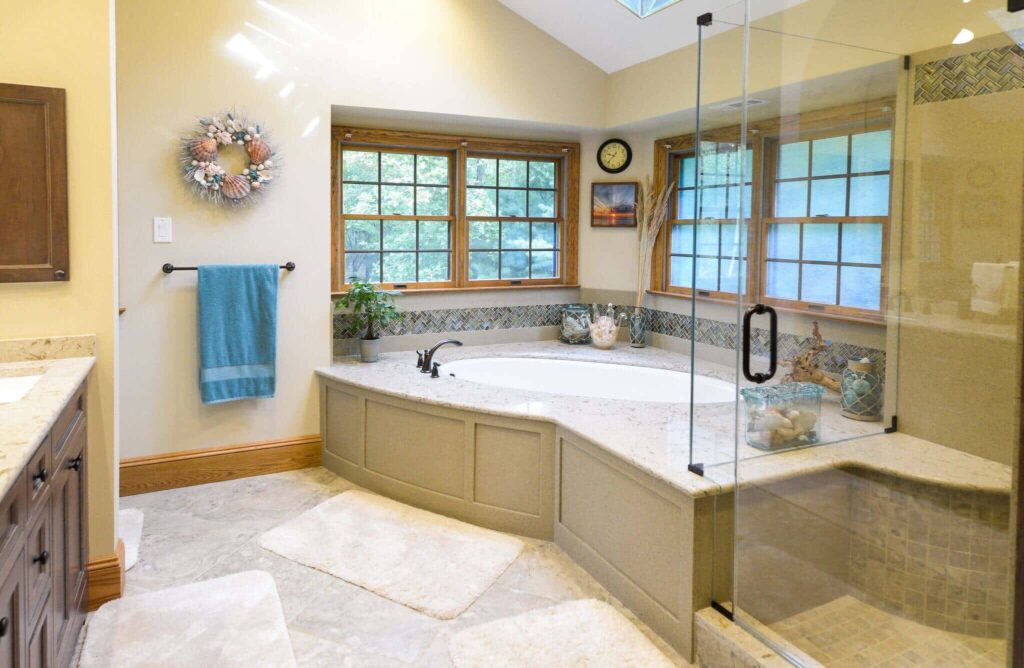 source: nussconstruction.com
Remodeling your bathroom will make it more efficient and functional. You should keep in mind all the above essentials while planning for a remodeling. For bathroom remodeling, you should get a skilled and experienced contractor.