Natural stone tiles offer a practical and incredibly versatile solution that gives the floors and walls a stylish and fresh look throughout your entire house. However, if you want to successfully install natural stone tiles in your home, you should know about some common mistakes.
Natural stone tiles are considered one of the best home improvement tasks. Additionally, installing the natural stone tiles requires professional work, or else you will end up making some terrible mistakes. 
In this article, we'll be discussing some common natural stone tiling mistakes that destroy the beauty of the house. From the wrong adhesive to choosing irrelevant tiles for the job, you need to keep them in mind while installing tiles in your home.
Neglecting the Surface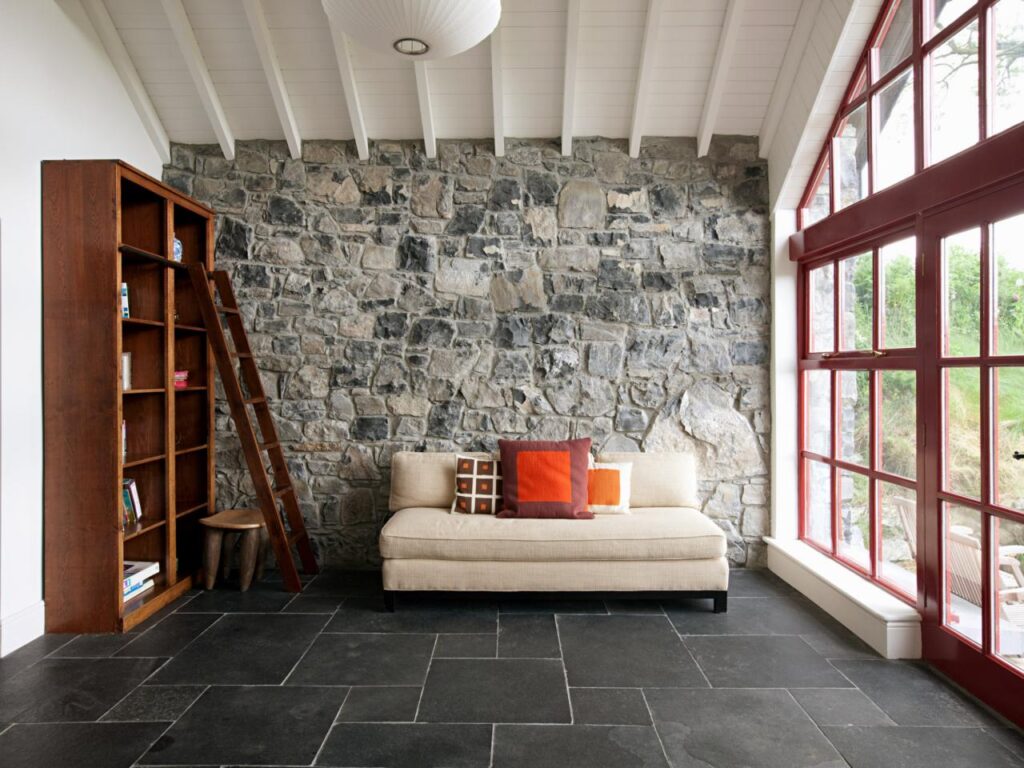 source: hgtv.com
Before you start installing new tiles, you should always prepare the surface for proper installation. This includes smoothing and cleaning the area. The main point of preparing the surface is to remove any dust or debris particles before laying new natural stone tiles. This will improve the adhesion. Additionally, you should also focus on removing any prior coating as they can halt the adhesion process.
Spreading Grouts Unevenly
This is a common natural stone tiling mistake that occurs when the grouts are spread hastily. As per The Balance Small Business, grouts can also increase the waterproofing quality. Speaking of grouts, they must be spread slowly and steadily. You have to keep patience and use a support tool while spreading grouts. If you end the process quickly in an uneven manner, the material will dry out which will give a bad result.
Don't forget to remove the excess amount of grouts from each tile you install, as this is the perfect time to tackle the material. If you delay this process, the grouts will become very tough. 
Using the Wrong Adhesive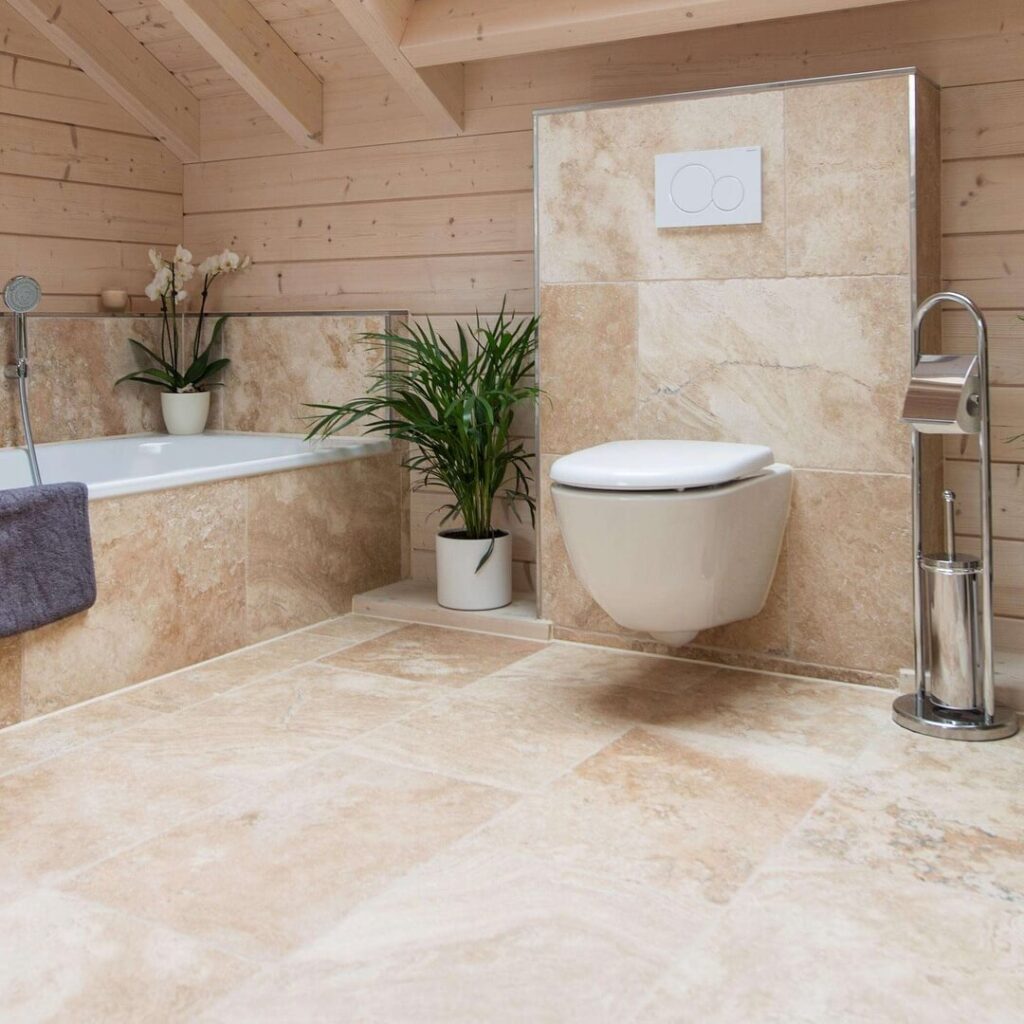 source: atlasceramics.co.uk
Another common mistake of laying natural stone tiles is working with the wrong adhesive. This becomes a major problem especially when you want to install natural stone tiles in a bathroom or other humid places. You must use waterproof adhesive to prevent moisture from getting inside well-fitted tiles. 
When you use waterproof adhesive, it will hold the moisture. Otherwise, your tiles may break or crumble, which is not good.
Using Adhesive on the Corner of the Tiles
Many people think that dotting the corner of the tiles can result in a stronger bond between them. Hence, they put little dots of adhesive on every corner. However, this idea can create massive problems. Adhesives tend to shrink when dried completely. Because of this, it will create extreme pressure on the corner of the tiles which will enhance the chances of breaking or cracking. This is the main reason why you should not use adhesive to the corner of natural stone tiles.
Ordering Insufficient Tiles
source: treschicdesigns.com
This is perhaps the most common mistake people make while installing natural stone tiles. You may make mistakes while tiling your floor or wall, but not ordering a sufficient amount of tiles is nothing but a dangerous nightmare. The design and color of tiles vary from batch to batch, so you may end up receiving different tiles. Additionally, it will cost you more in terms of labor charges. Or worse, the specified item might become out of stock, which will increase your problems. 
Hence, you should always conduct accurate measurements before purchasing natural stone tiles. This way you can purchase a sufficient amount of tiles.
Conclusion
These are the 5 common natural stone tiling mistakes at The Architecture Designs that you should avoid at any cost. If you're planning to install new natural stone tiles to update your home, then be aware of the mistakes we just discussed. With the right equipment and planning, you can easily apply tiles without facing any problems.