As the world is shifting to work-from-home employment, this opens up an excellent opportunity to make your home office fabulous. When working from home, you need to make your office a separate part of your living space. Sitting on the couch in the living room with a laptop doesn't feel like work and you can get easily distracted. 
You may not have much input into setting up your desk area at work, but home is different. Now you can customize your home office exactly you want it. Decorate your home office thoughtfully and create a modern workspace for optimal productivity. When you are finished with work after a hard day, close the door and your commute home is just down the hall.
Check out these seven modern decor ideas for your home office.
Maximize Storage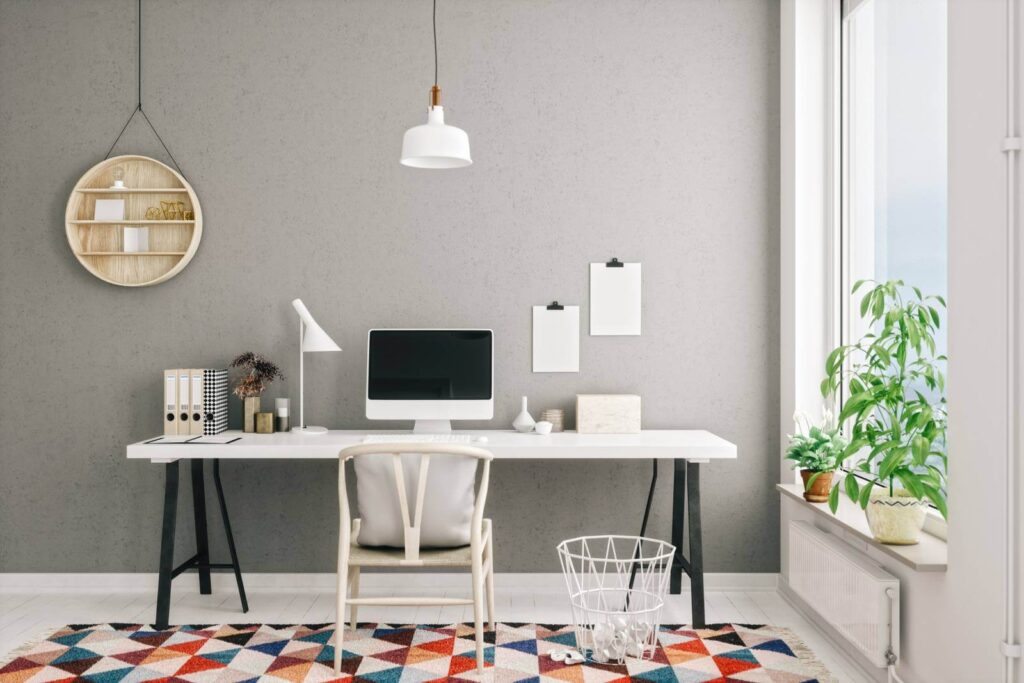 source: partner.gira.de
The last thing you want to do when working from home is clutter up your living space. You need to have plenty of room for all the home office supplies and equipment. This is where storage comes in. Decide on the dedicated space in your home where you will be working and start putting in storage. 
Built-in floor-to-ceiling shelving can take advantage of vertical space to store everything you need. Have open shelving for special mementos and business awards. A home office needs to be outfitted with all kinds of office supplies, from binders and folders to paper and envelopes to printers, computers and copiers. 
When all your home office supplies are neatly stowed in your office area, you can access them more easily. Plus, they don't infringe on your family's living space. It also makes your office clean and streamlined.
Decorate for Your Style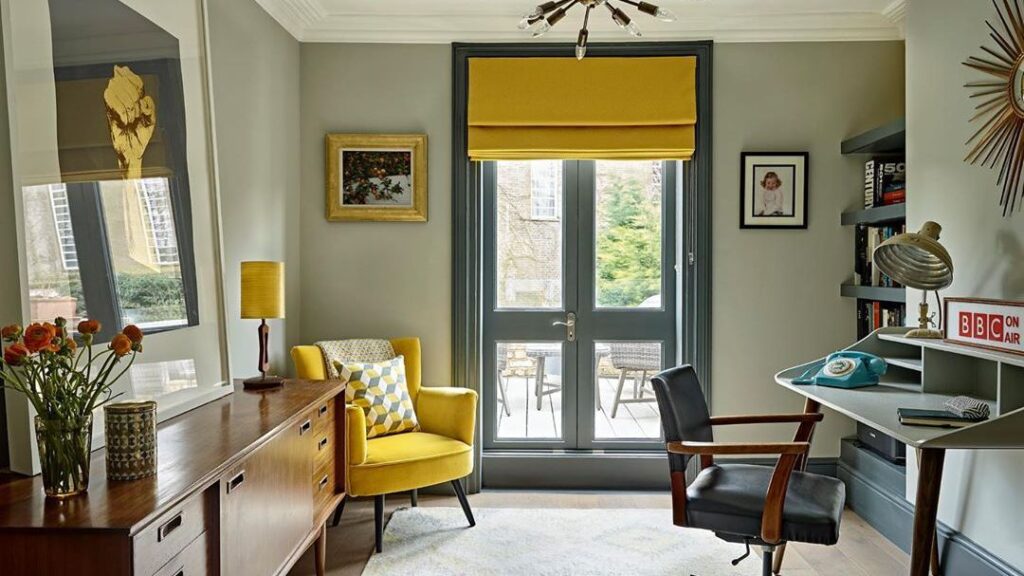 source: thespruce.com
Having a home office is a great way to express yourself without the confines of a drab, downtown building. You get to decide what you want and that opens up your creative juices. Go for vibrant colours that empower you and add your favourite artwork. 
If you like cozy, then warm up the space with candles and a nice rug to go barefoot on. Add some dramatic full-length drapes too. Create a space that you love to work in and make sure not to compromise. You deserve it.
If you are looking for a modern style, then why not go gray? This type of monochrome look is sleek and stylish, so your home office stays professional. Accent the neutral colors with black and white decor around the room.
Have Workspace Options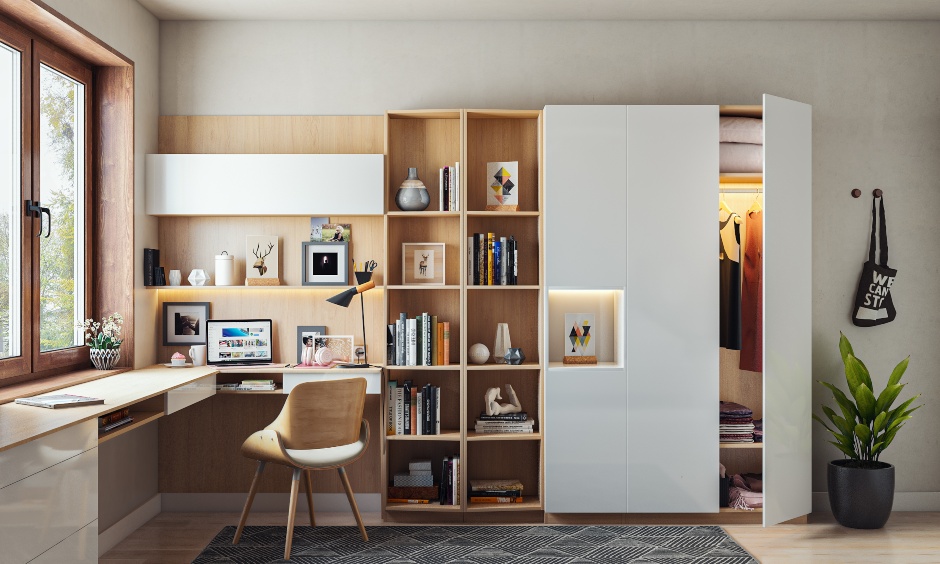 source: designcafe.com
We all have sat at a desk to do our jobs. But in your home office, you can do whatever you like. Why not have multiple spaces to be creative? Put in a comfy love seat with pillows and a blanket. You can be productive and comfortable at the same time. Plus, it allows you to relax a bit while you work away.
Another great option is a standing desk. There are modern desks that can convert quickly from sitting to standing so you can be on your feet for a change. Some people do their best thinking while standing and you can take advantage of this option.
Pick a Spot with a View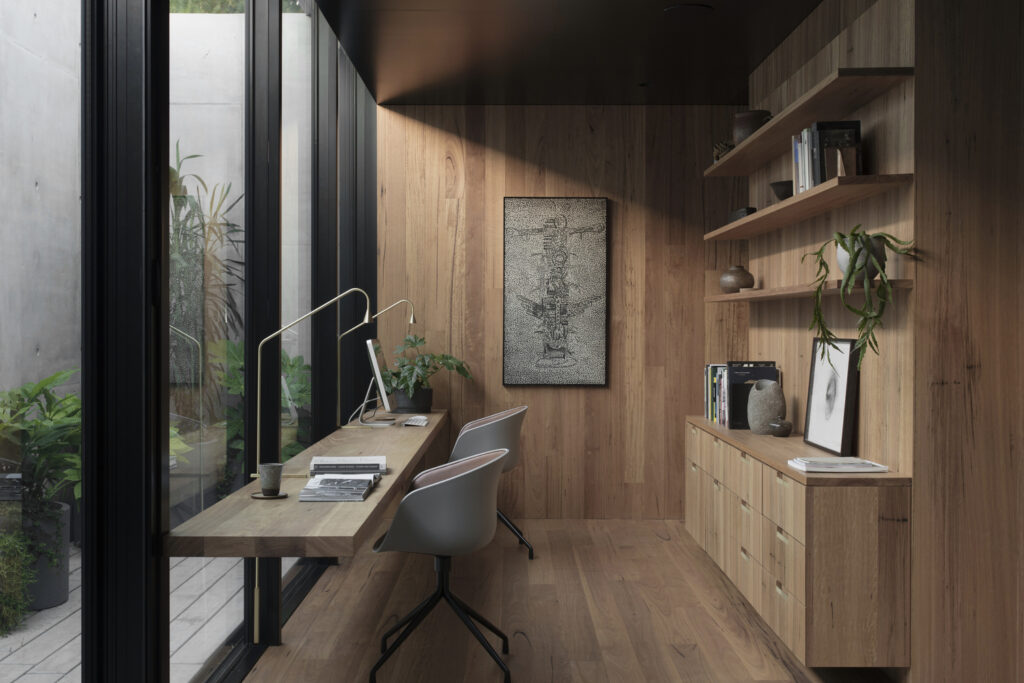 source: adsttc.com
It's your home office, so you can set it up anywhere you like. If you have a great view out to the back, then take over the unused dining room and set up your home empire. Put your desk facing the window to admire the view as you work on your projects and if the sun is shining, open up the curtains and enjoy it. 
Seeing the mountains or the ocean can dramatically lift your spirits and get you in the right mindset for work. Nothing kills creativity faster than face a blank wall in a closed-up office. Take in whatever view you can get or create a viewing wall that inspires and ignites your business fire!
Bring In Light
You want your home office to shine, and the best way is with fabulous lighting. If your office is small, then set up a trendy lamp for task lighting. For bigger rooms, you can have directional pot lights to illuminate your desk. Track lighting is also a nice touch that will light up multiple areas. 
You can even add a prominent light fixture over your work area for a more dramatic look and it makes your desk the focal point of the room.
Convert a Shed Into Your Workspace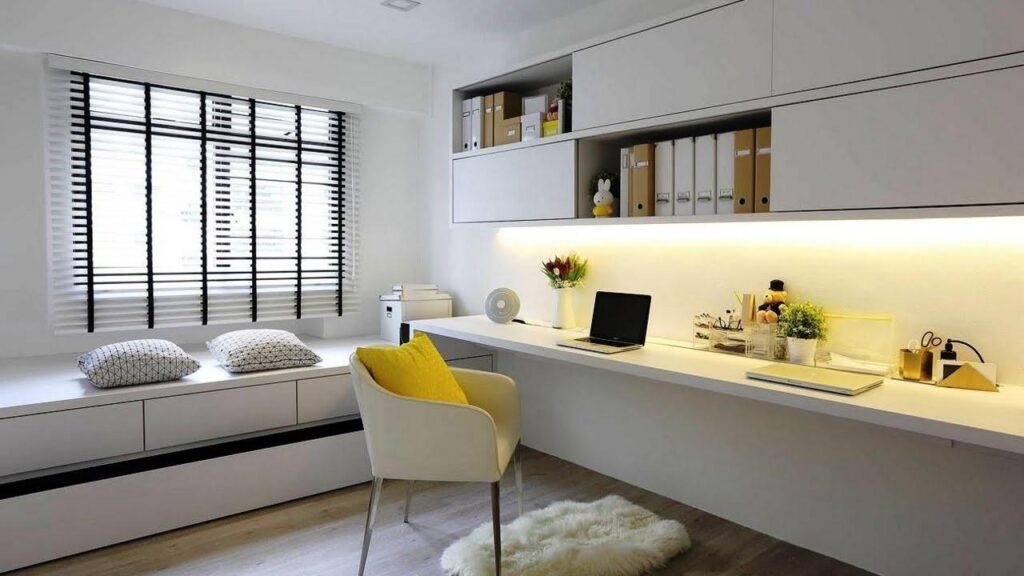 source: meredithcorp.io
This is a great idea for an unused shed. It gives you the entire area to make your own and turn it into the perfect home office. Since you are detached from the house, you don't have to make things fit with your living space. 
Open up the shed with large windows and steel furniture for that industrial feel. Go for bold colors like dark blue or black and bring some plants and flowers for your desk.