Over the centuries, ambitious homeowners have been yearning for ways to get nature's limitless bounty into their homes. Irrespective of where one stays, adding nature-inspired elements to the interiors is a trend that is sweeping across the world. From wood and jute to seagrass and natural stone, here are some ways to blend natural finishes with modern design, not only to give a respite from the sea of insanity, but to give the home the long-lasting appeal that it richly deserves.
Sunlight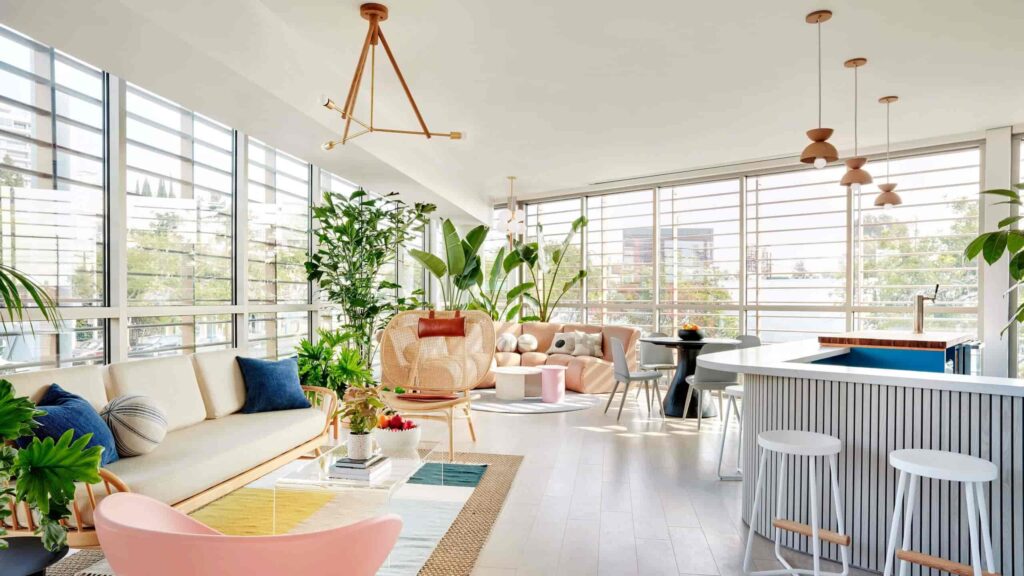 source: architecturaldigest.com
Incorporating natural elements into your interior design will mean nothing if you don't allow abundant sunlight inside your rooms. This will not only instantly brighten up the whole space, but will add a great deal of exuberance into the overall designing. Moreover, time spent in a well-lit environment will do wonders to your health and keep you fit and inspired. If you don't have enough windows, you can use other means like mirrors to bring natural light into your space. Using high quality fixed rooflights with a frame from the Infinity range can really help brighten your space and allow natural light to seep in. 
Water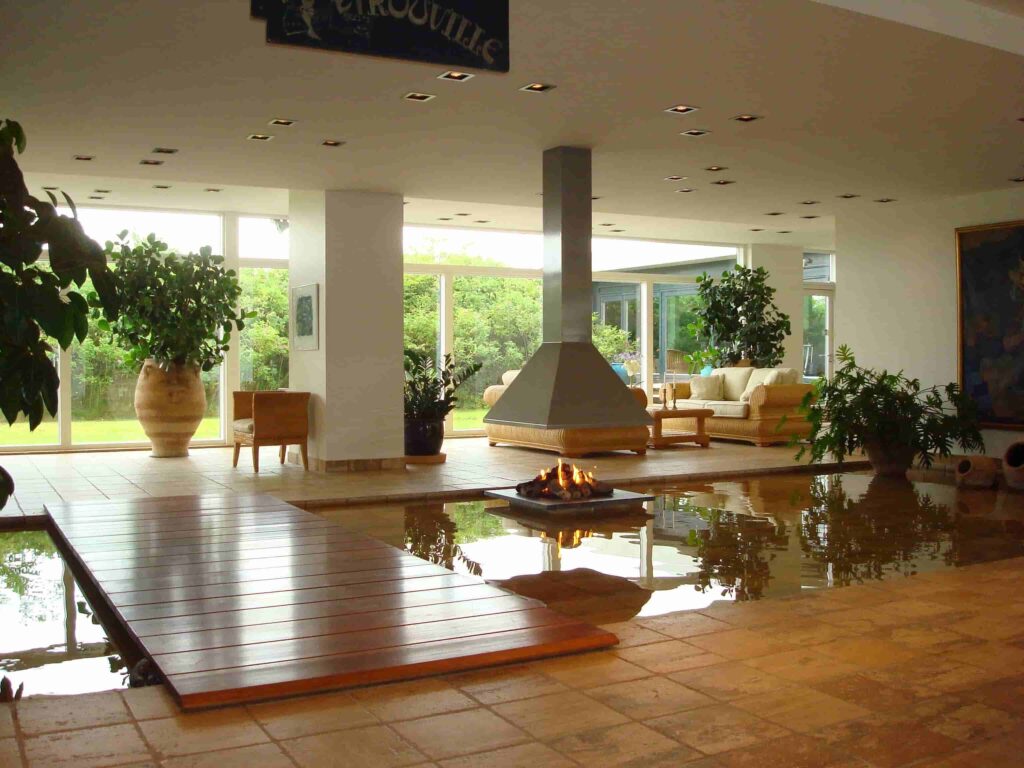 source: pinterest.com
Just as water is so vital to our existence on this planet, in our bodies and in our lives, not having its presence inside our homes is unthinkable. Humans love the sound, smell and feel of rushing water wherever they go, so why not bring that feeling of fluidity and transparency associated with it inside your home? Water fountains, lily ponds, aquariums or water curtains are a novel form of interior decor.
Green plants
source: greenroofs.com
While earthen pots have been around for generations, it is time to think afresh on how to introduce plants in our rooms. A creative terrarium will infuse a massive dose of nature indoors without having to mess up the whole place. Use small green plants which can be placed in any corner without taking up acres of space.
Stone
Rugged, eco-friendly and rusty, there is an inherent charm about natural stone that most homeowners find it impossible to resist. Because of their versatility, stones add a distinctive texture to the interiors. Stone walls panels add dimensions with their patterns and rejuvenate the walls and sprinkle the room with life. Stonewall panels are an attractive, durable and weather resistant alternative to other materials and to introduce dramatic texture to your space.
Wood
source: meridithbaer.com
Homeowners vouch that wood has the ability to transform the mind and soul. The gorgeous imperfection of grains and knots which comes in a variety of finishes can instantly warm up any space. If you prefer instilling a rusty and country appeal to your interiors artisan crafted wooden furniture is a popular option. Additionally, wood furniture with minimal lines can provide show-stopping looks to your kitchen bar scene or a sleek headboard in your bedroom.
There is no doubt that natural elements will infuse beautiful textures into any living space. The ingredients described above will always go into creating a dynamic place which will never fall flat. The point to remember is that even when these materials are out of vogue, the timeless look of your home will remain forever.