When it comes to kitchen cabinetry, you will find several styles, colors, patterns, and designs, and of course materials. Then, if you are planning to renovate your kitchen space, you must consider oak. You might be wondering why. As far as oak cabinets are concerned, they are a preferred choice of homeowners not just, because they add a retro look and feel to your kitchen but also they have loads of benefits to offer. 
According to an article published in Forbes, these days you will find several color styles when it comes to your kitchen cabinets. In this article, we will walk through the three benefits of oak kitchen cabinets for a classy and attractive look. Read on to learn more.
Flexibility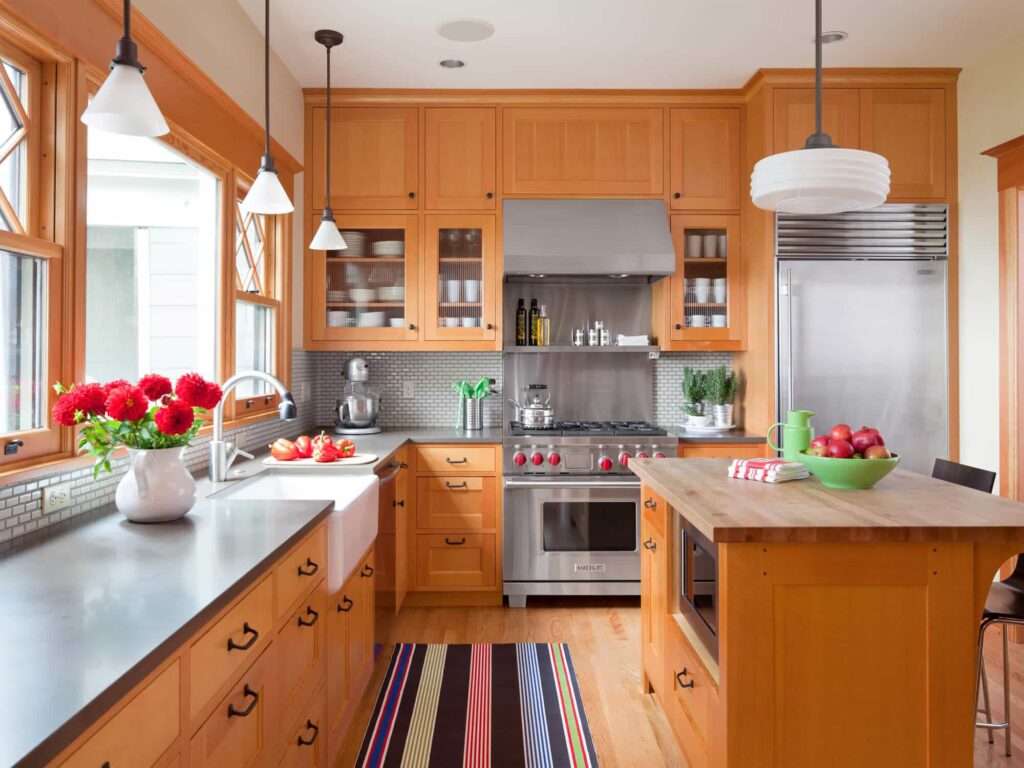 source: meredithcorp.io
The visible grain in oak looks appealing. Besides, oak wood cabinets are great when it comes to hiding stains, glaze, or paint. If you choose darkly painted oak, it exudes a sense of sophistication and luxury in your cooking space, a quality that is missing in other wood materials. 
Oak may look bucolic and artisanal. Let us explain this point with the help of a suitable example. For instance, when you would like to stain oak cabinets in a dark brown hue, the wood grain is still visible and the rustic appearance is what modern customers look for, these days. 
Did you know that oak could pair itself perfectly with any color type that you may like to use in your home kitchen? If you would like to use oak cabinetry, but not a whole kitchen full of wood, you have the liberty to mix the natural oak wood cabinets with the ones that are painted in white or gray, or for that matter, any other personalized color. You have several options when it comes to oak cabinetry. When it comes to Golden Home Cabinetry, oak wood is your best bet. 
Oak looks stunning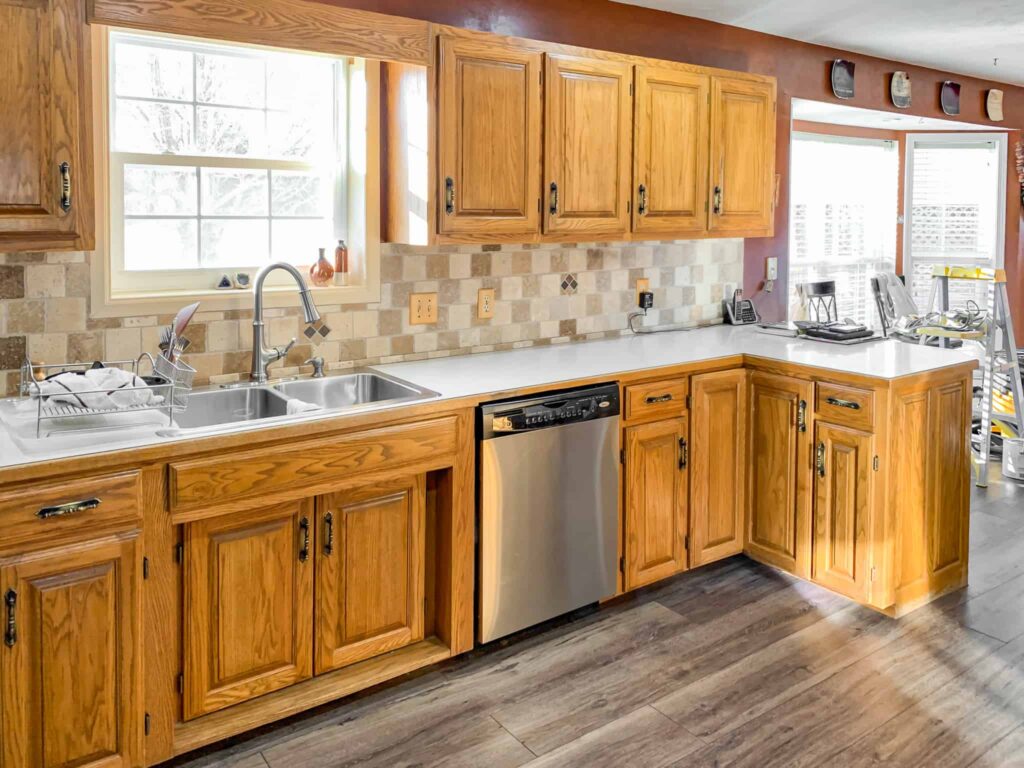 source: paintedbykaylapayne.com
Your kitchen is the most essential part of your home and it should look inviting. The décor should establish your sense of style and aesthetics. Oak cabinetry helps you do just that. It is the greatest benefit of using it when it comes to kitchen cabinetry. Oakwood does not look overpowering, especially when you pair the material with the right kitchen countertops, wall color, and flooring. The warmth and grain of oak wood will make your kitchen look more inviting, attractive, and cozy. 
Oak cabinets last for a long time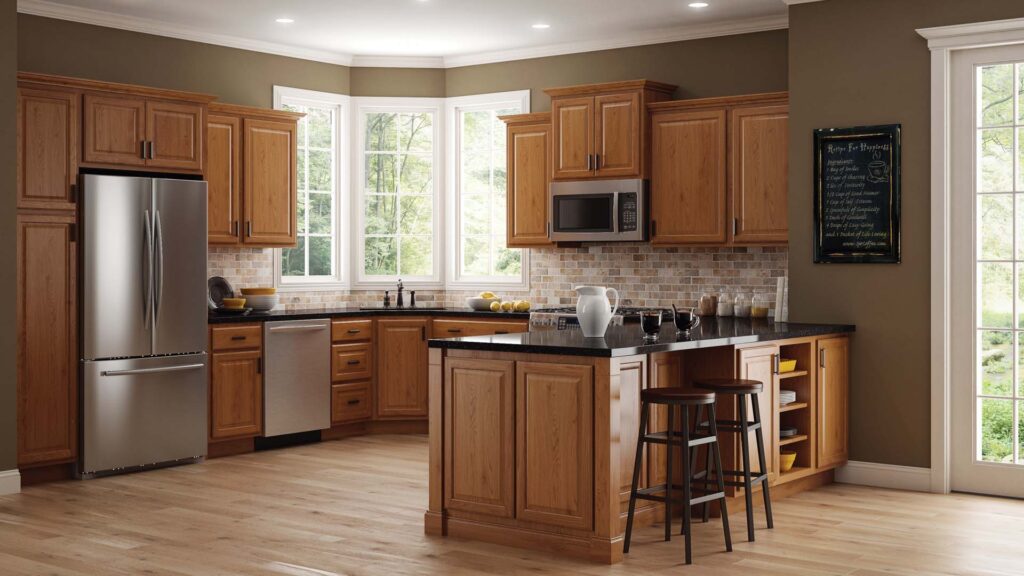 source: homedepot.com
When you are spending your hard-earned dollars to renovate your kitchen, you will look for cabinets that will last a lifetime. It is no use spending so much money if you need to change your cabinets every year. Oak can endure the rough use, wear and tear of a busy cooking area. Did you know oak is also the best material to choose that can manage the moisture level in a kitchen compared to other wood materials? 
Conclusion 
Now that you know about the benefits of using oak cabinets, use them in your kitchen. Install them and you do not need to replace them anytime soon. Also you can get more ideas at the architecture designs.