We all want our living spaces to feel like home, but when you're renting an apartment it can be hard to really make it your own. Luckily, when it comes to bathroom upgrades for renters, something as simple as a new shower head installation can make all the difference.
Apartment updates for renters are tricky. Most rental agreements don't allow for major renovations or even more simple projects like painting a wall or upgrading flooring. Plus, you don't want to waste money perfecting your space only to move out of it a few months later.
But if you're ready to give your apartment – or at least your bathroom – an update, then it may be time to consider a shower head upgrade.
Can you change the shower head in an apartment?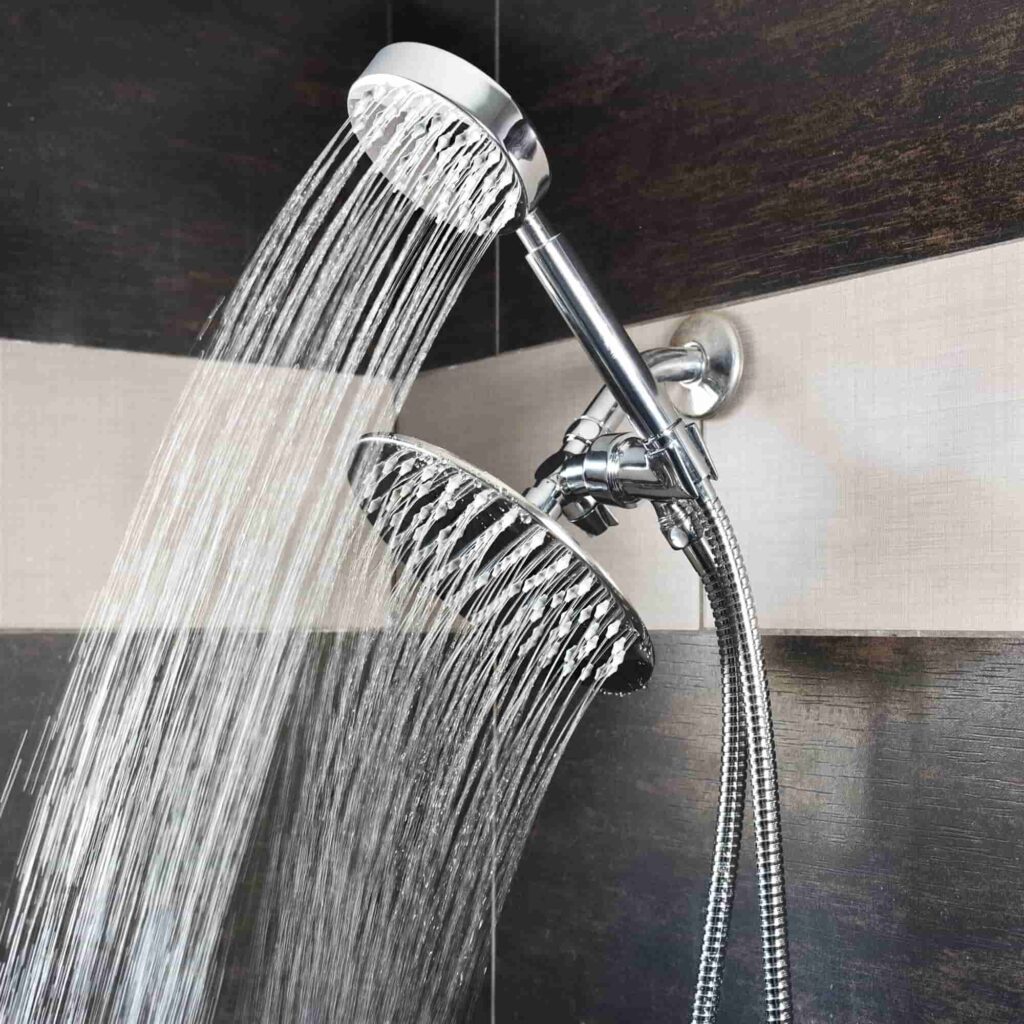 source: theshowerheadstore.com
Before we jump into all the reasons why a new shower head installation is one of the best bathroom upgrades for renters, it's important to make sure you won't be breaking your lease agreement by upgrading your shower.
It's never a bad idea to check your lease before making any apartment upgrades. Simply asking your landlord for permission is another safe bet. But in most cases, a shower head installation is a great option for rental friendly upgrades to your space.
Even better – there are lots of good reasons to put a new shower head at the top of your home projects list.
5 Reasons A New Shower Head Installation is One of the Best Bathroom Upgrades for Renters
Need a reason to upgrade the shower head in your apartment? We'll do you one (ok, four) better – here's five good reasons to update your shower.
Reason #1: Your shower head is probably dirtier than you think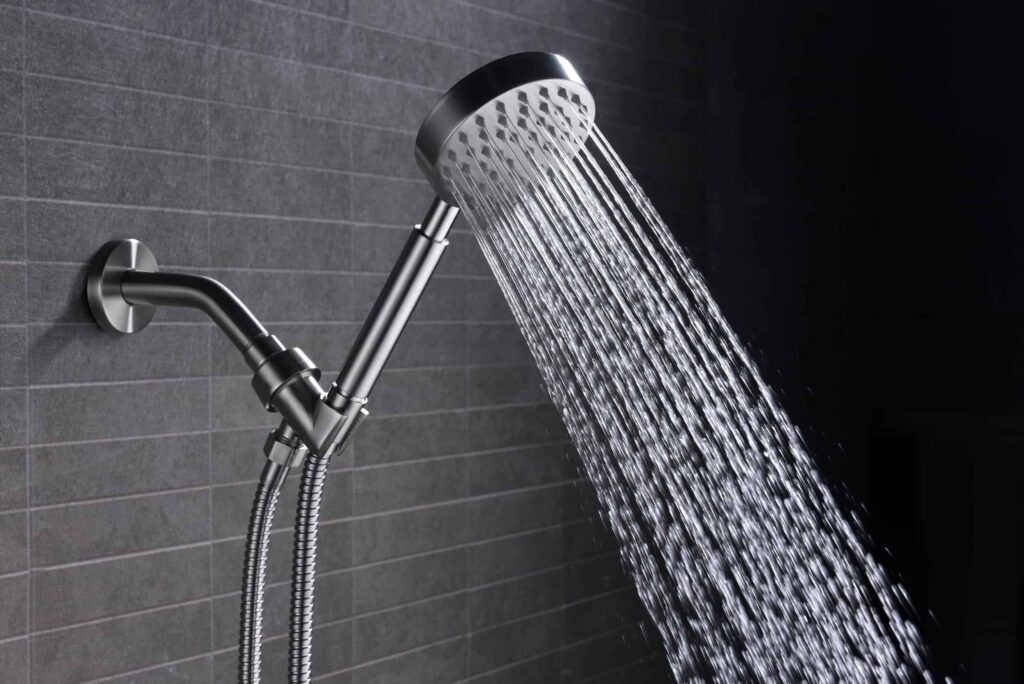 source: theshowerheadstore.com
Shower heads can get really (like, really) gross, building up with mold and mildew inside. 
In fact, according to a 2009 study, showerheads can contain all kinds of bacteria, including a potentially harmful organism that can cause serious lung disease. Even worse, when you turn on your shower to get clean, you may actually be sending that bacteria straight into the air you breathe!
In an apartment, it's likely that your shower head has been sitting there for a really long time, because if it ain't broke the landlord probably isn't going to fix it. And even if you clean your shower regularly, typically cleaning practices don't take care of the mess that's going on inside your shower head. 
This is one of those times when it's probably best to embrace bathroom upgrades for renters and just start fresh with a new shower head installation.
Reason #2: Impress your guests
Do you dream of being the host or hostess with the mostest? Do you want your place to be the one where friends and family stay when they're visiting from out of town? A simple shower head upgrade could be the ticket!
A new showerhead installation is one of the easiest ways to take your shower from "ehh" to "wow!" Just be careful when doing this bathroom upgrade for renters – because your guests may never want to leave!
Reason #3: Enhance your shower experience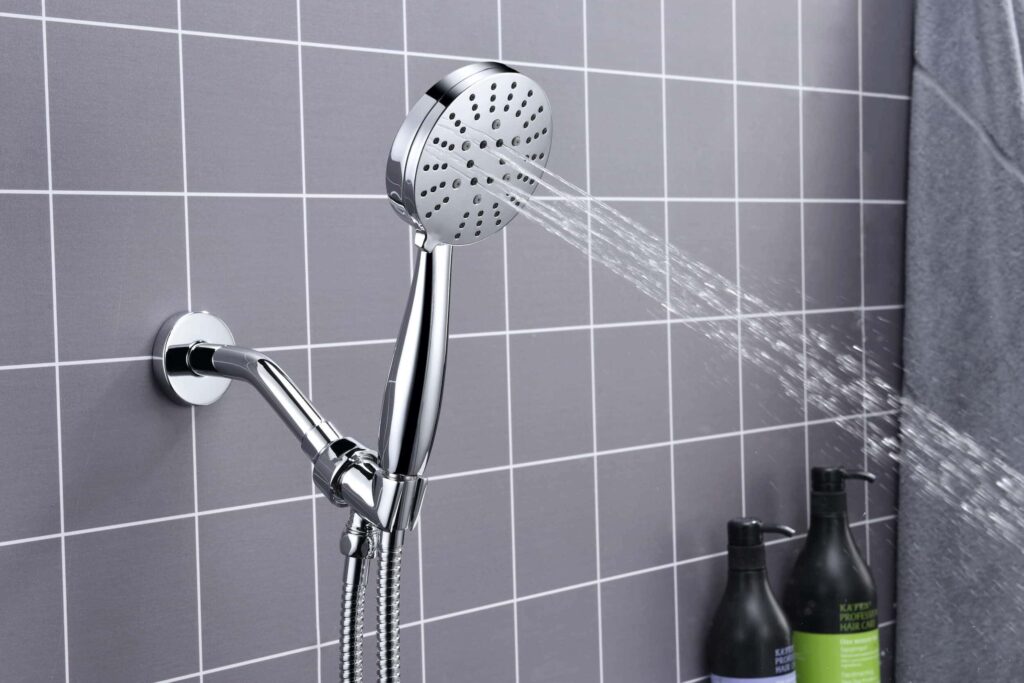 source: theshowerheadstore.com
There's nothing quite like jumping into the shower after a long day or tough workout. But if you're dealing with a leaky showerhead or less-than-ideal water pressure, then you could be missing out on the ultimate shower experience.
A new shower head installation is one of the quickest ways to enhance your shower experience. And just because you're renting or may be moving soon doesn't mean you should have to put up with a crappy shower in the meantime. You deserve better!
Reason #4: It's really easier to install than you think 
One of biggest reasons a shower head installation is one of the best bathroom upgrades for renters? It's (truly) easy to do yourself! 
There are tons of shower head installation video tutorials to help you install just about any kind of shower head, whether you want to add a handheld shower head or you know a rain shower head is the upgrade your apartment needs.
As long as you have some basic tools like a wrench (or at least have a handy friend you can borrow some from!) then you can do this simple bathroom upgrade on your own – no professional or in-depth plumbing knowledge required!
Reason #5: It's a budget friendly bathroom upgrade for renters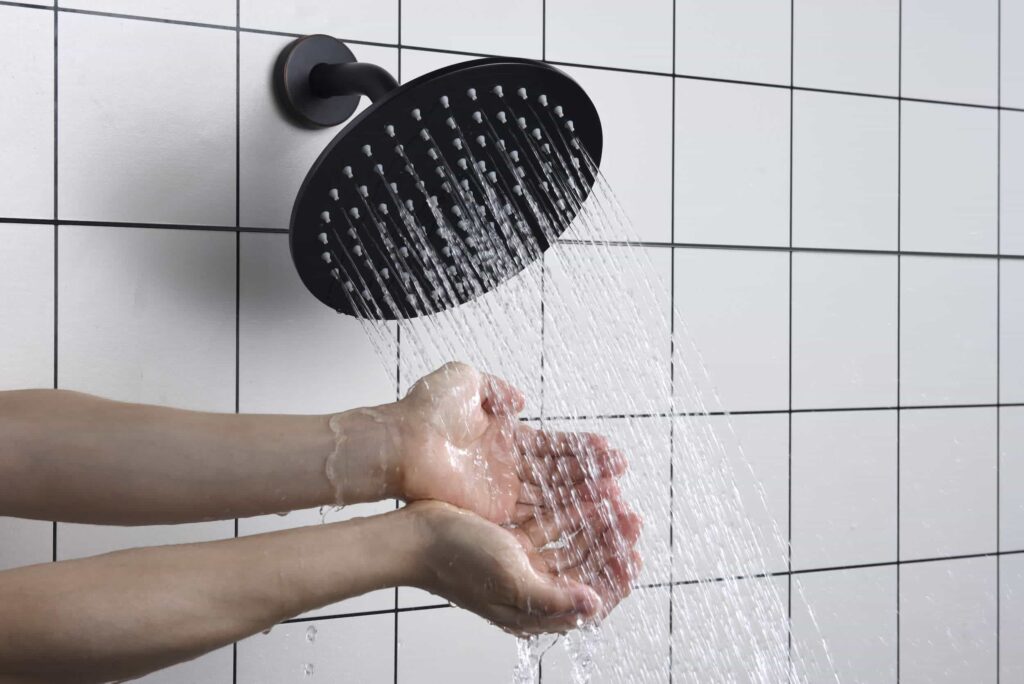 source: theshowerheadstore.com
A new shower head installation is one of the most budget-friendly bathroom upgrades you can do – especially when you consider the benefits.
Even the best all metal shower heads typically cost under $150 – with many coming in under $100. Just skip take out a couple nights and it's basically paid for itself!
And because a new shower head installation is such a simple project, you won't need to hire a handyman or plumber to install it for you.
The best part? You can simply uninstall that new shower head and put back the old one when you're ready to move, so you don't need to worry that it's a wasted investment. 
Conclusion: Upgrade That Shower Head ASAP!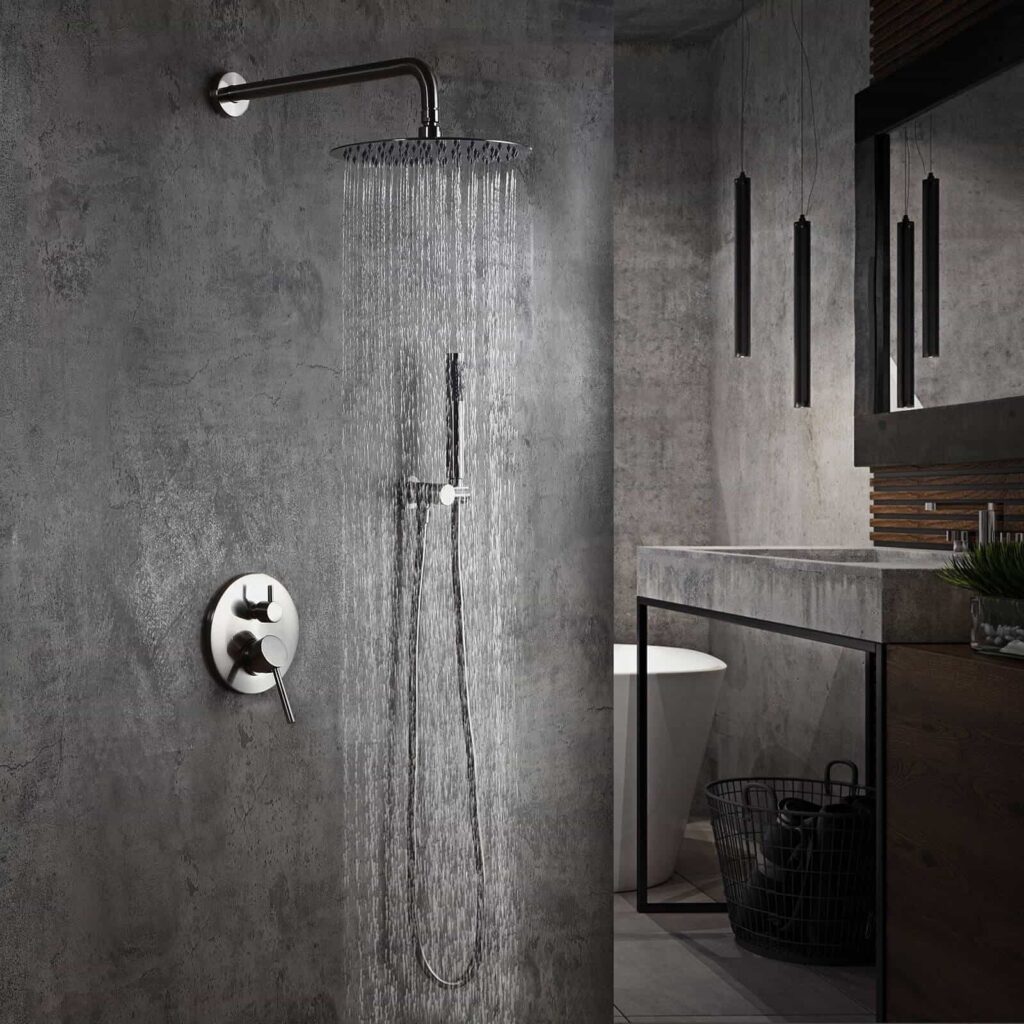 source: homary.com
Whether you're ready to make your apartment your long-term home or you just want to actually enjoy showering for the short time you'll live there, a new shower head installation is a great bathroom upgrade for renters.
Life is just too short to take a bad shower. If you're ready to start living your best life (or at least taking your best shower), then it's time to start researching the best shower heads for apartments.
here are a wide variety of quality shower head upgrades out there. Whether you want a dual shower head combo with handheld to make cleaning yourself (and your shower) easier or you need a shower head with multiple spray settings to give you different pressure options, the right shower upgrade is out there.