It's usually a good idea to keep extra towels on hand in the bathroom, but keeping them looking nice can be difficult. Whether you keep your bath towels, washcloths, and other linens in baskets, on hooks, or atop shelves, how you store them affects the entire appearance of your bathroom. These towel holder ideas in bathroom design are both aesthetic and functional.
Pull Out Holder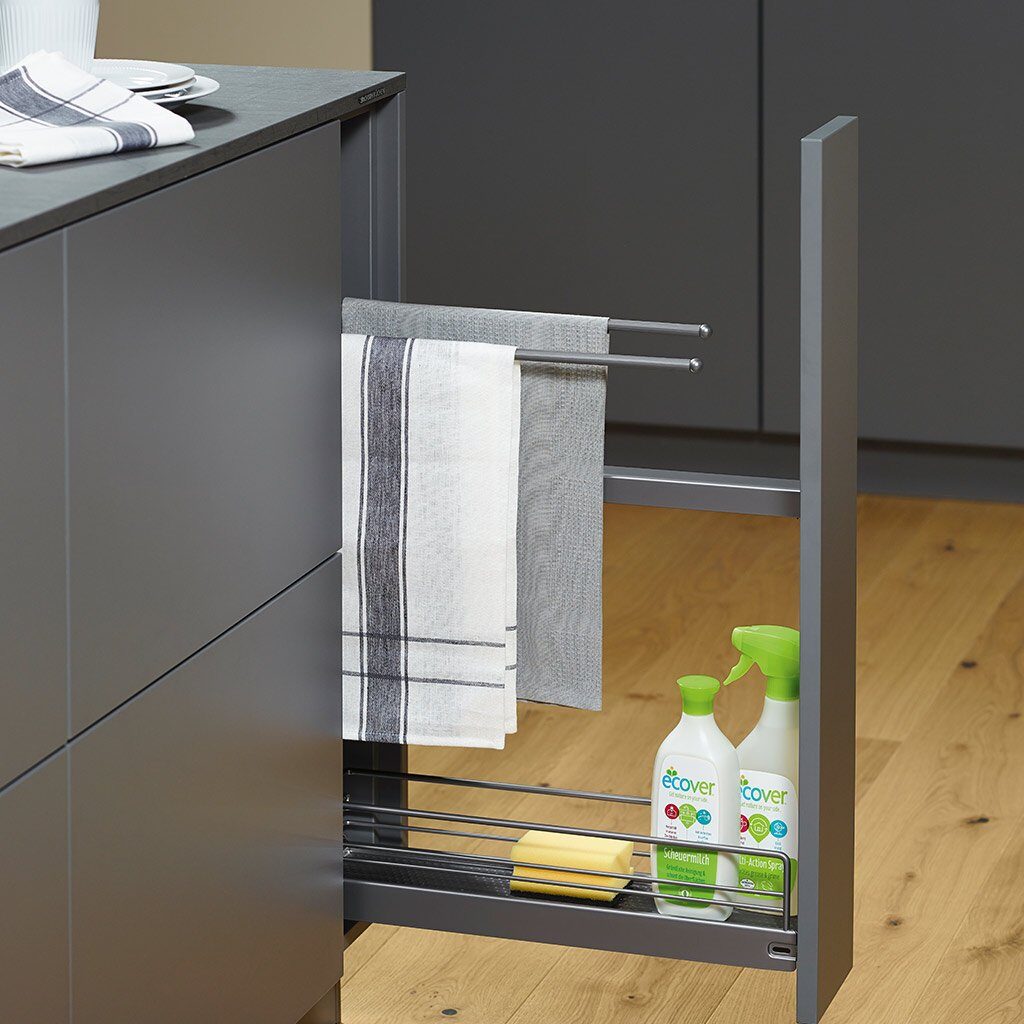 source: shopify.com
Do you dislike showing your towels? Add a unique pull-out to your bathroom cabinets to keep hand towels out of reach. Existing cabinets can also be outfitted with towel racks that link to the base of the cabinet door.
Balanced Towel Holder
The towel display in this powder blue bathroom design serves as a visual break from the balance patterned wallpaper. The colorful wallpaper is offset by three basic white shelves topped with tidy white towels. Furthermore, the open shelves make it simple to get towels and toiletries throughout your morning ritual.
Ladder Towel Holder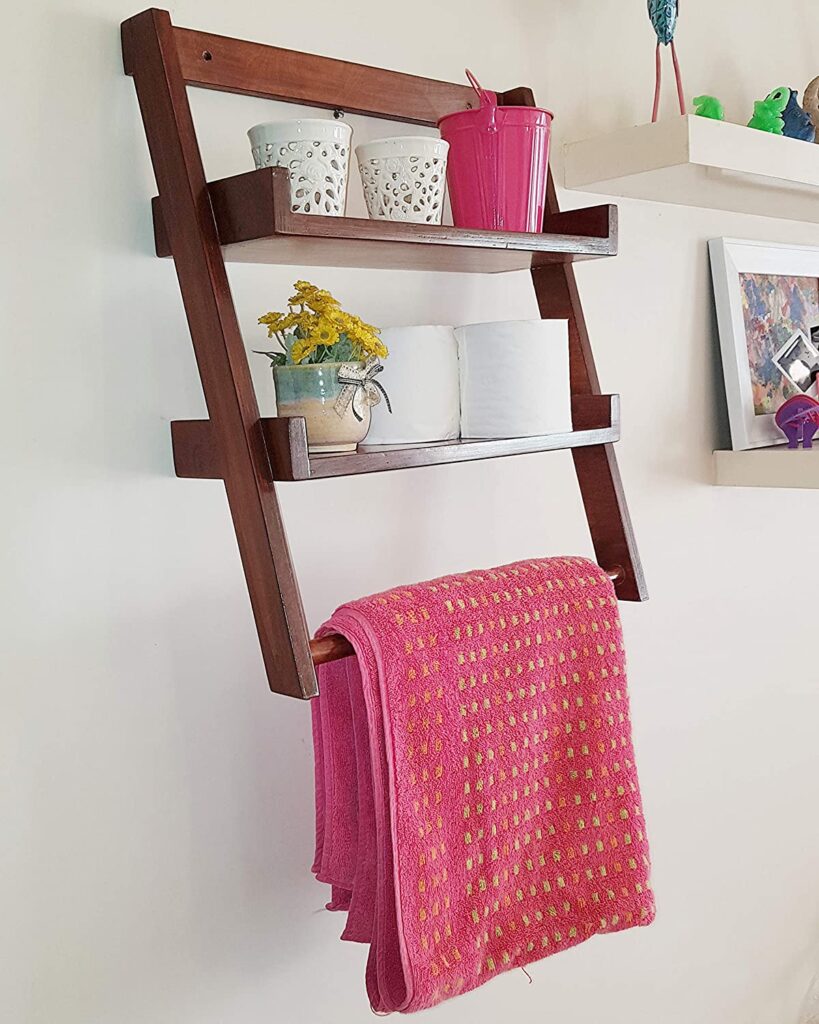 source: amazon.com
Make the most of vertical space by placing a ladder against one wall and using it as a towel rack. This towel display concept is suitable for both damp and newly cleaned towels. To keep costs down, search for a traditional rusty ladder at flea markets or charity stores and give it a fresh coat of paint. Hang little buckets of bathroom items, such as toothbrushes and combs, from the bottom rungs.
Stack Towel Holder
A slender set of shelves is recessed into a wall behind the door to conserve room in a small bath. Behind the entrance, a thin series of shelves are recessed into the wall. Lower shelves store piles of clean towels and sheets, while other areas keep bathroom supplies close at hand. The towel of the day is hung on a hook between the shelves and the shower.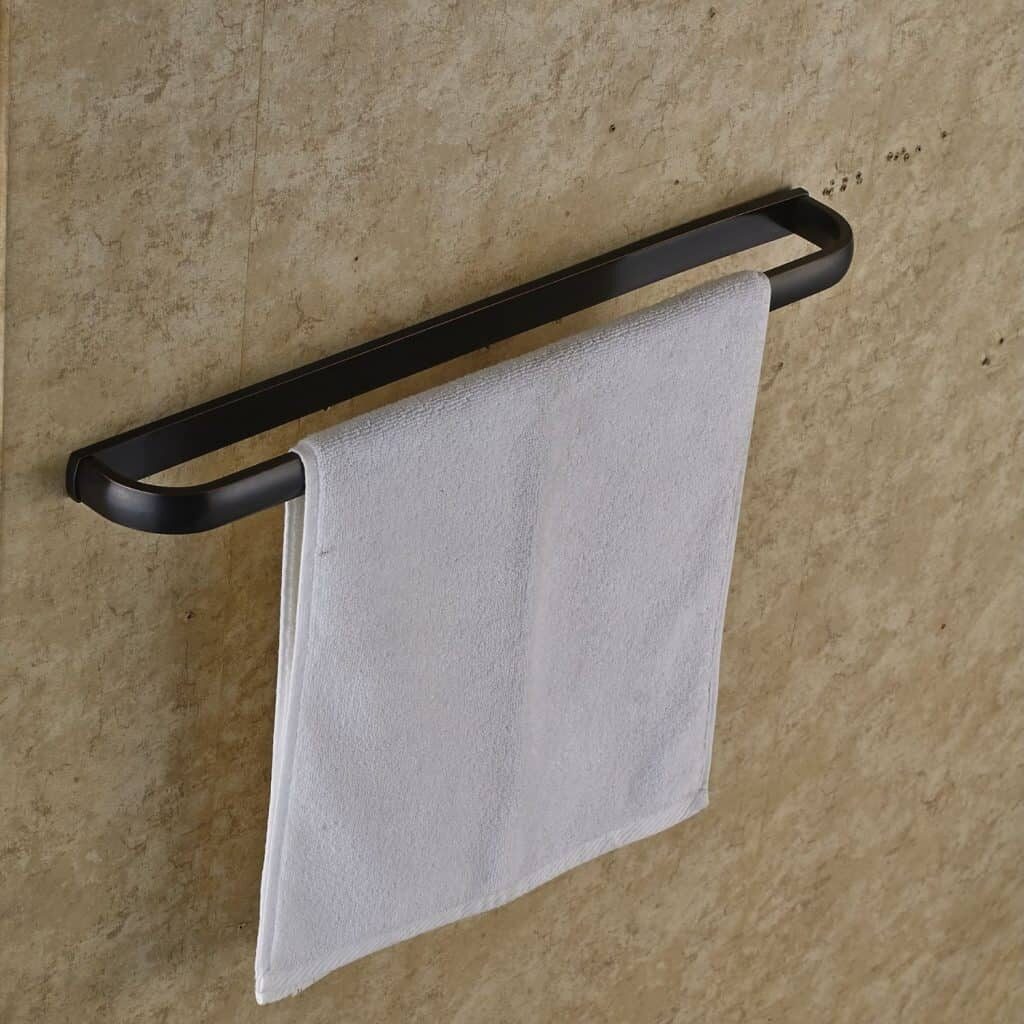 source: decorsnob.com
Hanging towels makes it easy to store more of them in a small space. Simple hooks over or next to the sink can be used for tiny hand towels and bath towels. Smaller towels can be easily replaced with this technique.
Basket Towel Holder
Install a set of woven baskets on the wall well above the sink to serve as a floating shelf for a fascinating towel holder in the bathroom. The long, thin form is ideal for holding additional hand towels and washcloths. Other baskets can be used to hold commonly used toiletry products like lotion and cosmetics.
Mounted-rings holder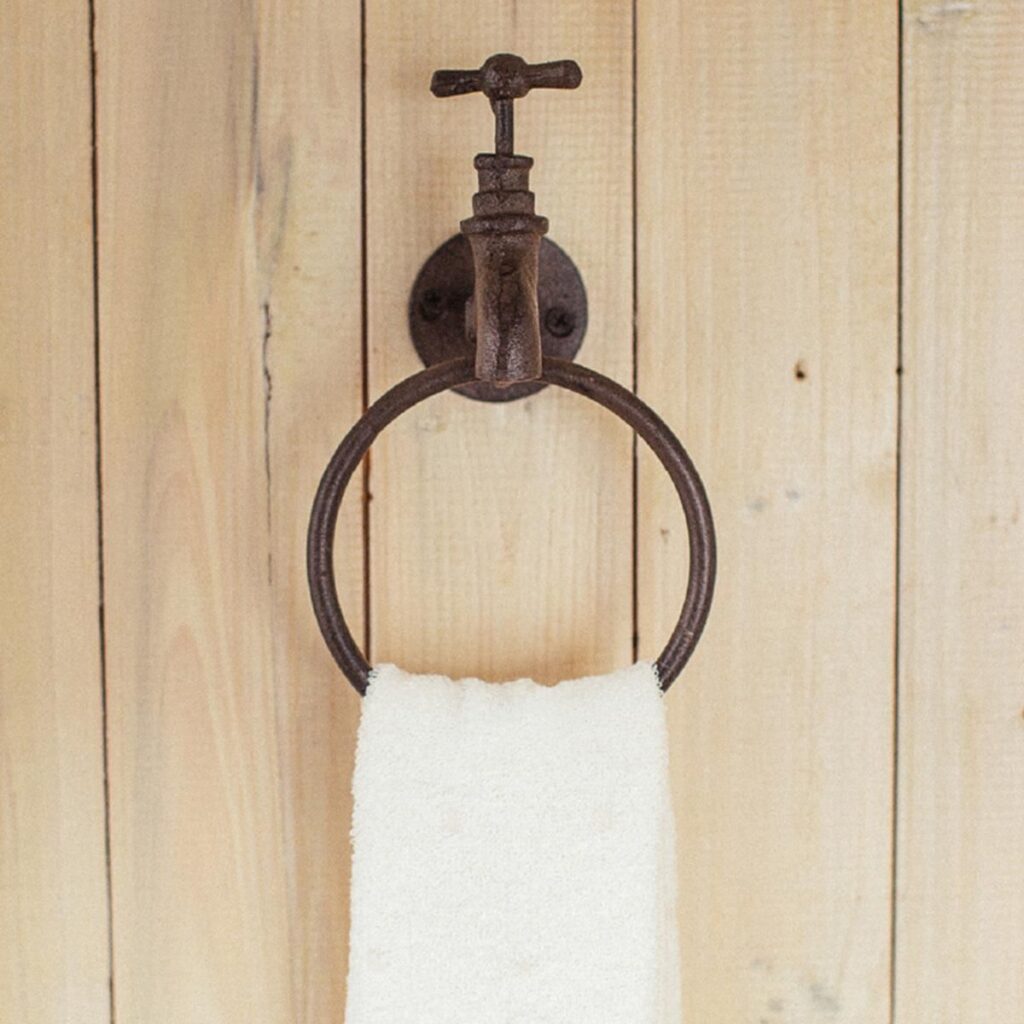 source: snepdeal.com
After cleaning up, hang hand towels on-wall-mounted rings to keep them close at hand. These towel holder ideas are ideal for tiny bathroom designs with pedestal or floating sinks and limited counter space. In addition, you'll be able to display any beautiful bath towels you have on hand.
Industrial Towel Holder
This towel rack concept (which can be simply DIYed with plywood sheets and iron pipes) extends industrial-style decor to the bathroom design. Extra linens are stored on the top shelf, while daily things are kept at a lower level. Hand towels are kept on a convenient bar below.
Lower Shelf Holder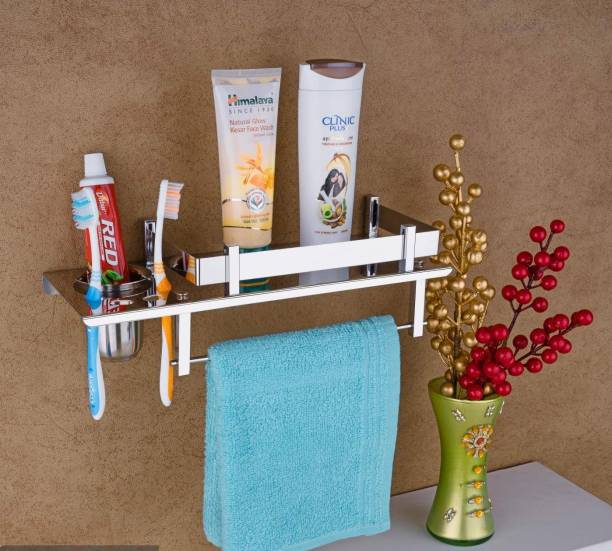 source: flipcart.com
Towels should be stored in open spaces beneath vanity countertops. To carry stacks of towels, use structural baskets for a more official effect. Choose baskets in a contrasting color or texture to give a bathroom a new look.
Drawer Holder
Towels are ideal for keeping on recessed shelves and nooks. Equip some shelves with big "drawers" for towels and supplies to add a storage element to your built-ins. Let your most often used goods out in the air and keep tiny random stuff in the drawers.
Take a Chair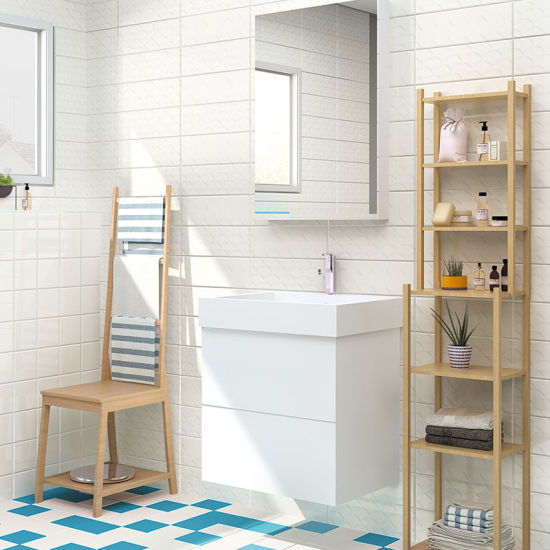 source: pinterest.com
Add flair and storage to your room by using an extra chair as a towel holder. Fold towels gently on top of the seat to keep the bathroom tidy. Stack no more than two or three towels at a time to keep the pile from tumbling over.
Pocket-Friendly Holder
Add flair and storage to your room by using an extra chair as a towel holder. Fold towels gently on top of the seat to keep the bathroom tidy. Stack no more than two or three towels at a time to keep the pile from tumbling over.
Towel Bowl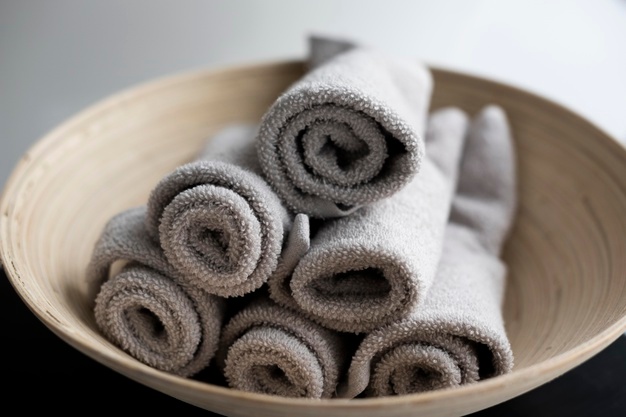 source: freepik.com
Fill a punchbowl, tray, or plate with a set of hand towels or washcloths to give your bathroom a stylish flair. To make a more streamlined presentation, roll the towels. Make sure the bowl is refilled on a regular basis so you or your visitors are never caught off guard.
Funky towel holder
Several creative towel holder options can be seen in this quirky bathroom. Large bath towels are neatly strung on hooks labeled with each user's initials. A unique shape shelf on the other side of the vanity provides various storage for toiletries. Roll-up washcloths and hand towels are just an arm's length away from the sink, making efficient use of the space.
Coatrack DIY Towel Holder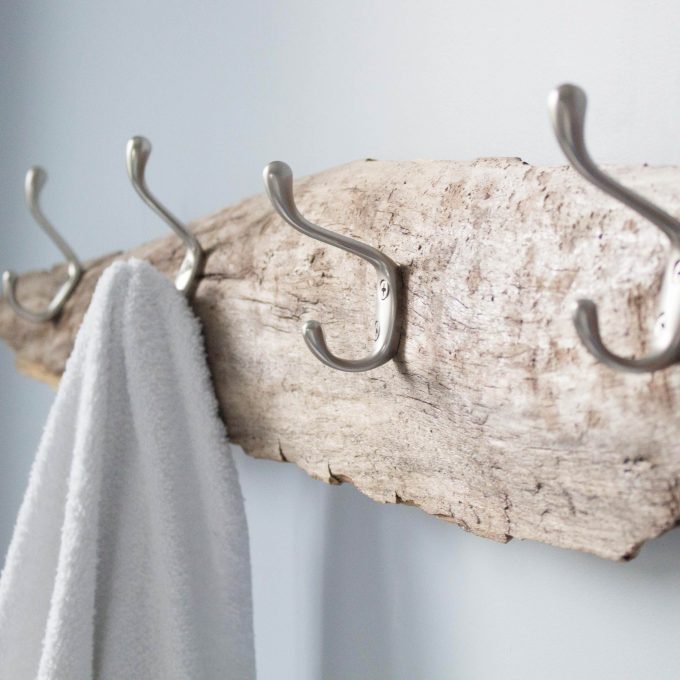 source: pinterest.com
This storage option isn't limited to the doorway. Coatracks, with their many easy-access hooks, are perfect for hanging damp towels to drying or keeping extras near the shower. Borrow a coat rack from the hallway for an elegant and handy towel holder in the bathroom.
On The Hand
Consider your bathroom towel rack designs multi-functional. Underneath this open countertop, bars provide a convenient location storing towels that are used on a daily basis. They also serve to conceal unsightly plumbing beneath the sink.