Home Security!
This is the most important thing for every one of us. When life is uncertain, and whenever we are outside, we feel scared of several types of dangers. Home is the place, which seems to be most secure to you, and your loved ones. 
But your home also has the potential threats of thieves and burglars. It means you have to install a security system for your home as well. Those days are gone, when security comes with security guards. 
We are living in a smarter world. Where technology has made each and every taks much simpler and smoother. The scenario is also the same when you are designing your home security systems. 
7 Things That Matter When Designing Your Home Security Systems
Here, we will tell you about some major things you should consider when you are designing the latest home security systems– 
Lock The Doors
source: cnet.com
Installing a security system will be of no use unless and until you are securing the entrance and exit points of your house. Whenever we think of the entry and exit points, the very first thing that comes to our mind is the doors. 
So, you have to start installing smart locks in the doors. There are several smart security locks available in the market which will ensure the safety of your house single-handedly. But for that, you are required to install them on all the entry and exit points. 
Don't Forget The Windows
After doors, windows should be your next priority. In most movies, we have seen thieves sneak into the house through the window. Do you want to have a movie-like experience in this case? 
We know you don't
source: thehousedesigners.com
So, along with securing all the doors, you also need to secure all the windows—especially those, which are big enough for a human to enter and exit. You also can install automated curtains with sensors, which will go down if it senses any movement through the windows.
What About Breaking The Glass?
You are a beautiful house, with glass walls by the poolside or the laws. You return from a vacation and find out that you're robbed, and the thieves took the easiest entrance by breaking the glass. 
We know how devastating it can be. But that does not mean you will not design your dream home. You just have to make sure that the glass is hard enough to break, and at the same time, attach a security system, which will ring the alarm when the glass is hit. 
Light Up The Landscape
Landscapes are the places that you are required to secure at the very initial stage. Before you secure the interior of your house, prioritize securing the outside of the house, as dangers come from outside, they do not always live with us. 
Ensure the landscapes have enough bright lights to see the presence and movement of any object. Especially in case you have a garden area with a lot of plants, bushes and trees light up every nook and corner of your boundary. 
Be Attentive To The Garage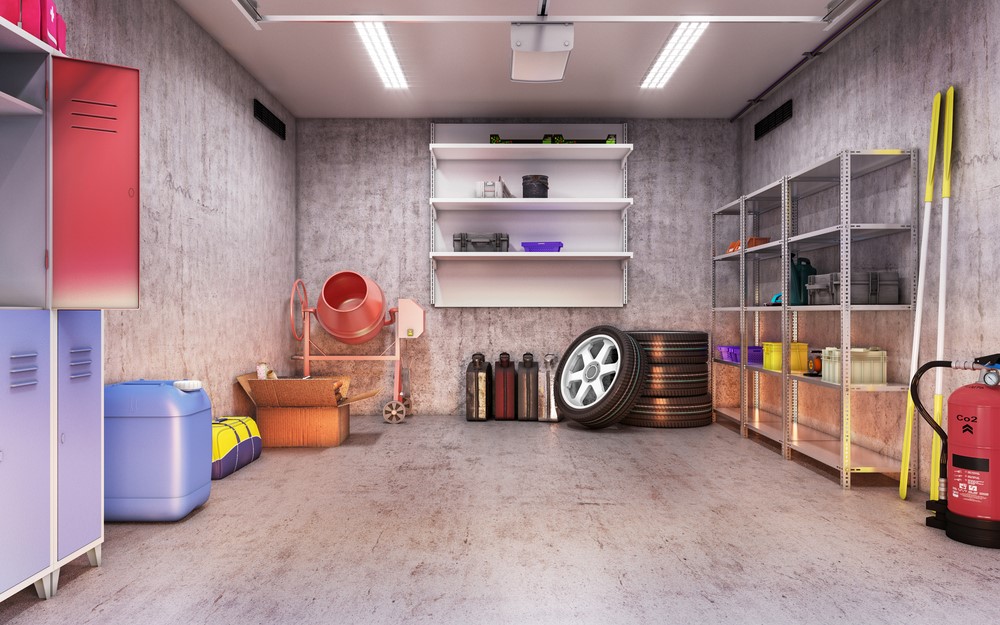 source: mydecorative.com
We often forget about securing the entrances of the garage. Most of us have an entrance through the garage, which leads us directly into the house. Do you want to invite thieves and burglars through that part of the house?
Don't want to, right? Then install a security camera there, and when you are installing the home security system, do not skip the garage doors; it might be really heavy for you. Along with securing your vehicles, it will also secure your house. 
Install Smart Camera
The days of traditional security cameras are now gone. With time and the advancement of technology, we have become smarter, and the gadgets also are. So, when you are getting a smarter solution for a problem, isn't it best to utilize that?
So, utilize the advantages of smart cameras when you are designing your home security. Go for high-quality cameras with sensors, which will notify you and alarm you in case of any suspicious movement in suspicious times. 
Some home security systems even have live monitoring security that will monitor the premises in your stead and warn any potential perpetrators. This can come in handy when you're out and don't have the time to respond to threats yourself.
Consider Smart Automated Home Security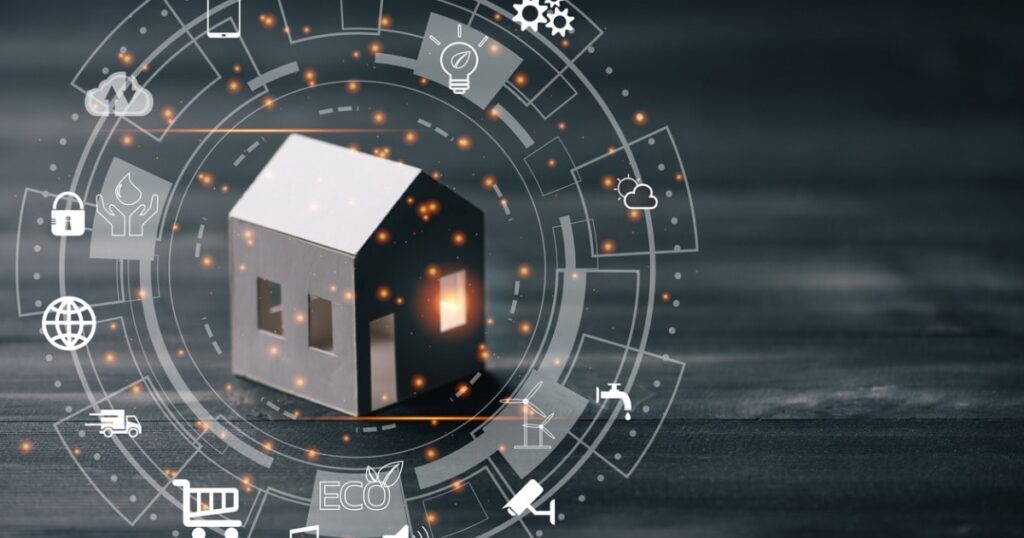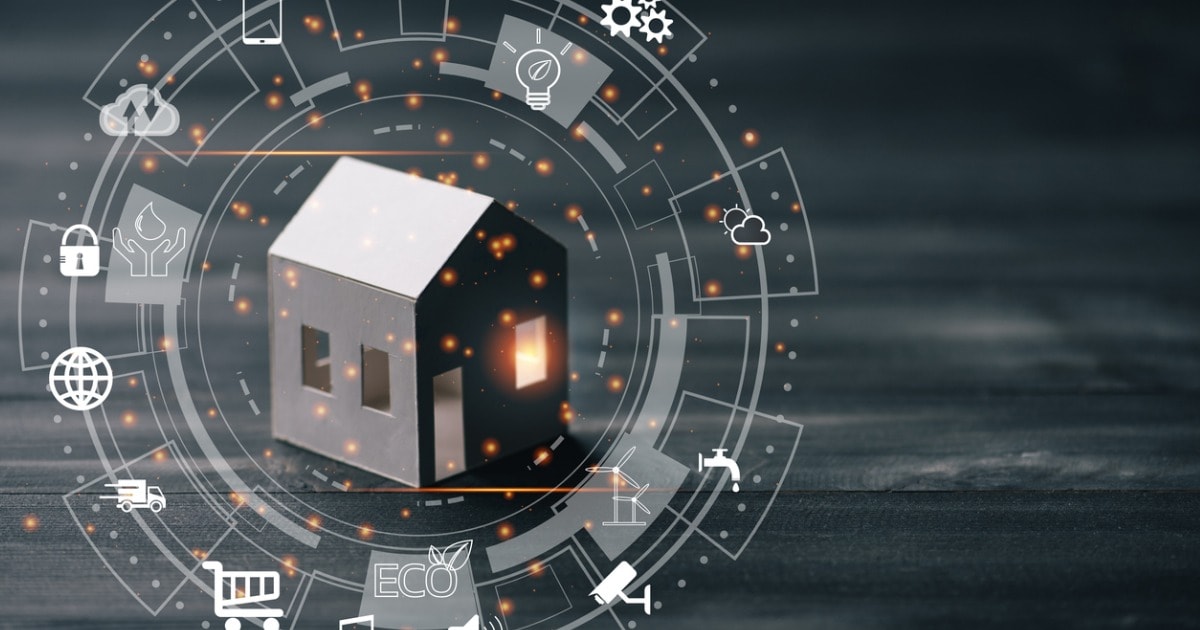 source: fsstechnologies.com
Last but not that least, a smart, automated security system. We would like to give a complete guide on this, as this is the most important and effective solution for the security of your house. 
Smart home security systems not only provide you with the needed security of the house but also notify you whenever any threats come. As we have mentioned earlier, with glass walls install a smart solution, which will notify you about the threat whenever anyone tries to break it. 
Apart from that, there are security cameras, which come with advanced sensors, which detect motions and keep you notified about every single motion. On the other hand, smart door locking systems also come with voice commands; with only your command, it will get locked automatically and will get unlocked only after identifying your voice. 
Suppose you are on vacation, but you hardly get to enjoy it because all the time you are worried about your home. You can have a check on your home, at any time, from anywhere, as long as you have a smart security lock. 
Its two-way communication feature also ensures more enhanced safety. When you are going to work leaving your children with the babysitter, you can keep an eye on them, whether the babysitter's treating them the right way or whether the children are doing the homework or not. 
Design The Most Secure Home
So, these are the things you have to keep in mind when you are designing your home security. You have to ensure that all the equipment you are using has the required features along with the level of quality to ensure the utmost safety and security of your house. Smart home security will only be worth the money when you are also using high-quality equipment and gadgets to offer top-class service.