After a long day of hard work, a good sleeping on a bed is the most comforting thing in the world. But when there is an option for you to swinging yourself to sleep is a better choice for you. It is like somebody alleviate you to sleep like a baby. The hammock is one of the favorite choices of people all around the world but they are not comfortable for a long sleep, they are the perfect choice for taking a Nap. Now you have the option to choose a luxury bed with a slow swinging motion for your own house which is called Hanging bed.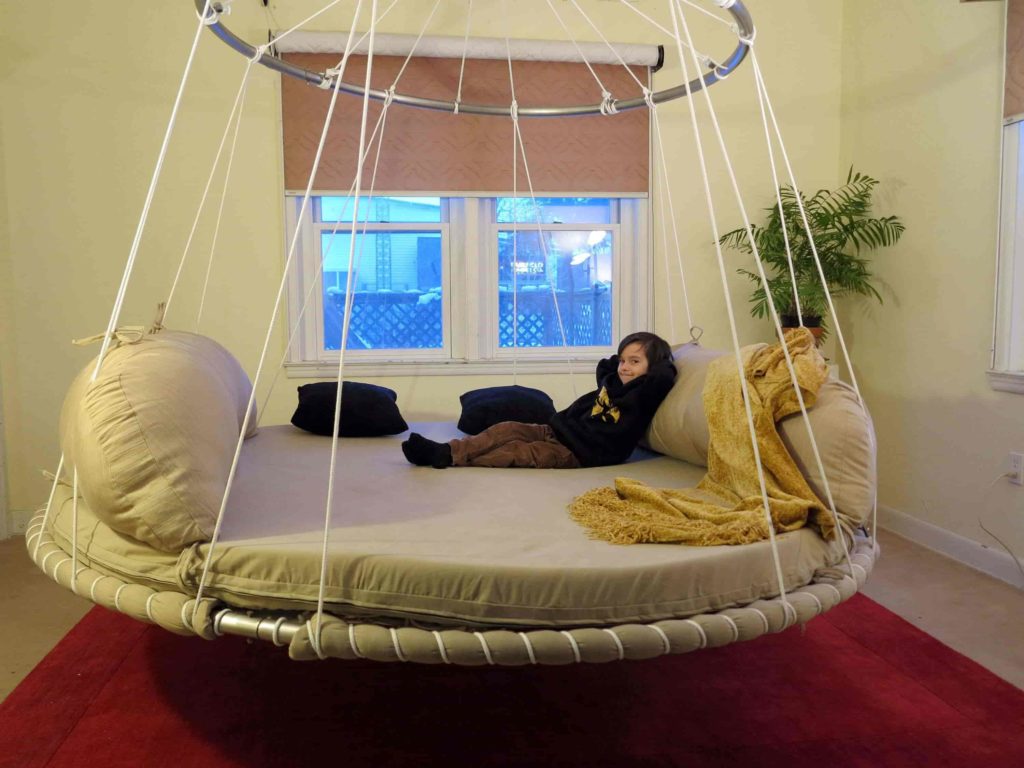 source: pinterest.com
Nowadays Hanging Beds are in trend for interior decoration, and hanging beds are easy to install in your house. You can buy it from a shop easily or you can also design it on your own. This type of are contemporary or classic according to setup your house located in the balcony or in the bedroom or easily set with your room decoration. This Hanging bed design ideas transform your room into unique and charming.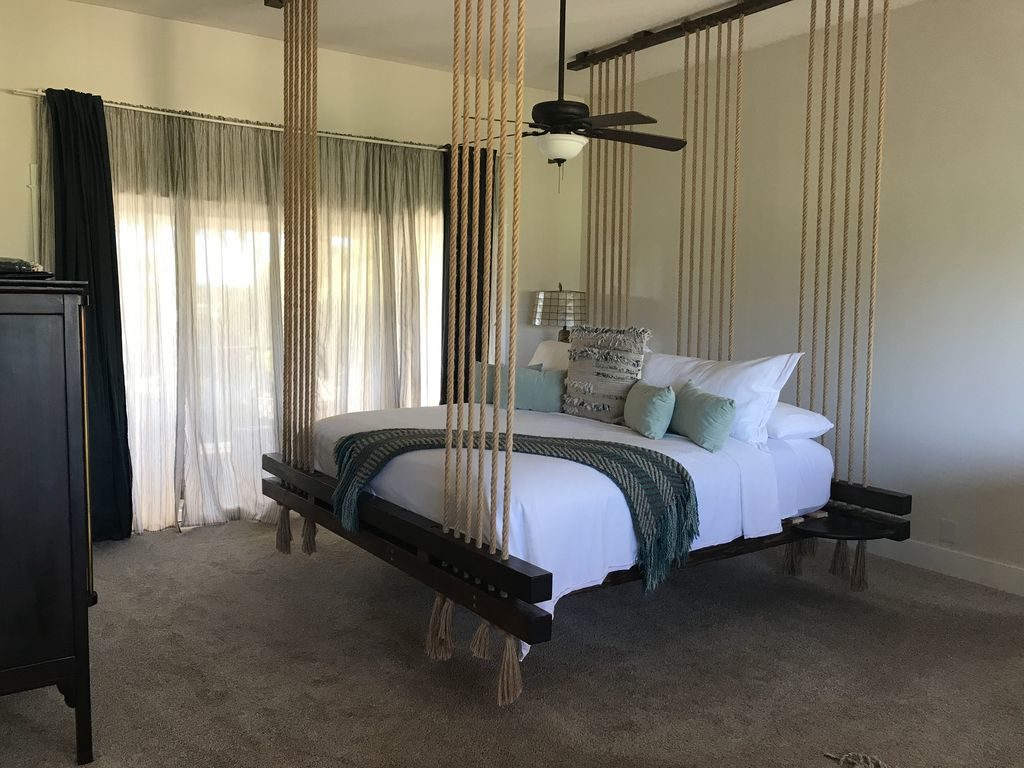 source: homeaway.com
When we think about stylist bed designs ideas Hanging beds are the best example of a stylish bed. If you are planning to buy a hanging bed for your room here are some Modern bed designs ideas through which you select unique designs for your house.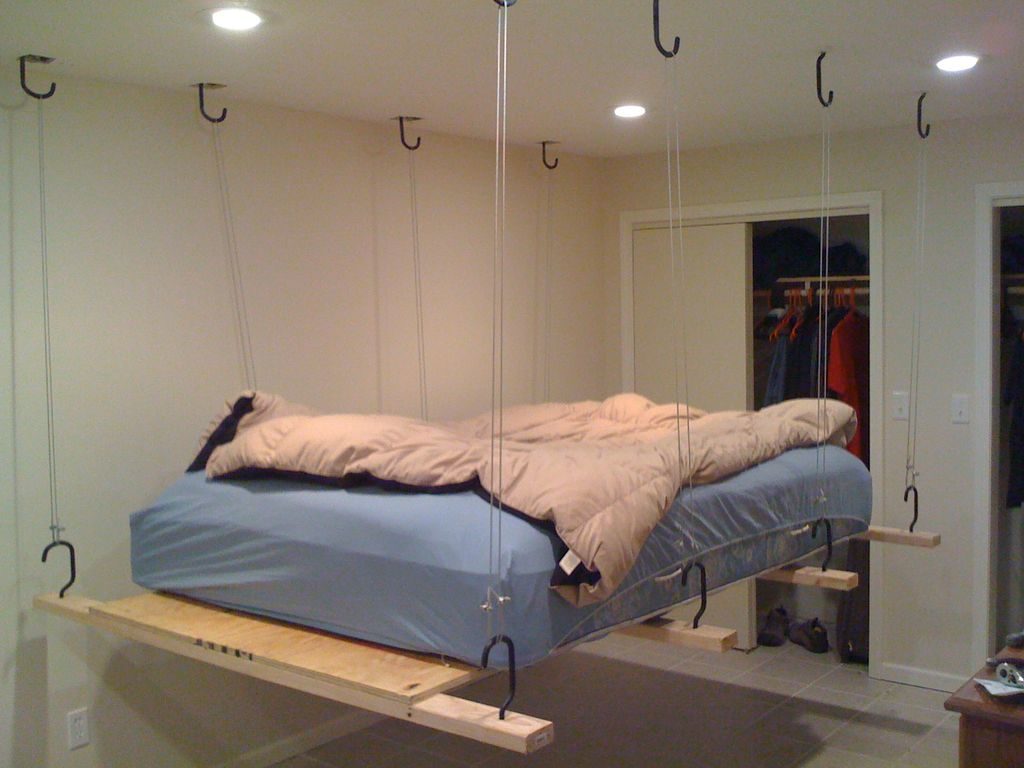 source: instructables.com
Hanging Wooden Bed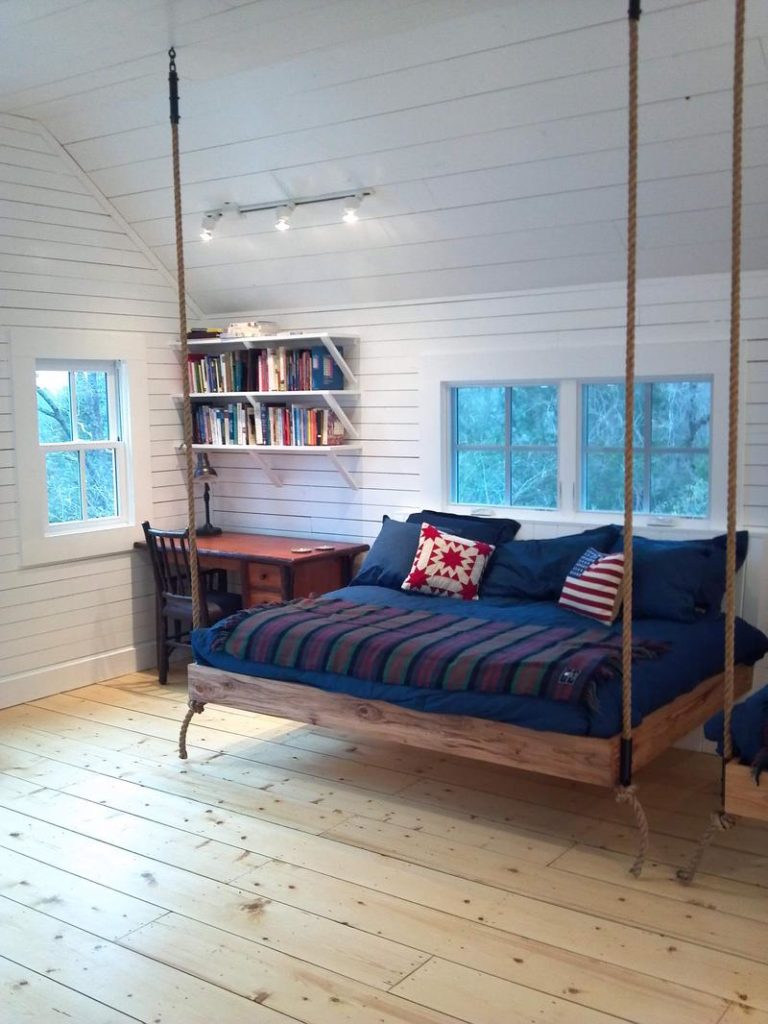 source: homedit.com
There are many Bed designs ideas and design are there for hanging beds. This bed is only made to match the rustic charm design of the room, in making this bed wood and a thick rope is used which gives it an organic and natural look. This beautiful hanging bed looks amazing against the rustic furniture used in the room, and this bed also has strength against the weight.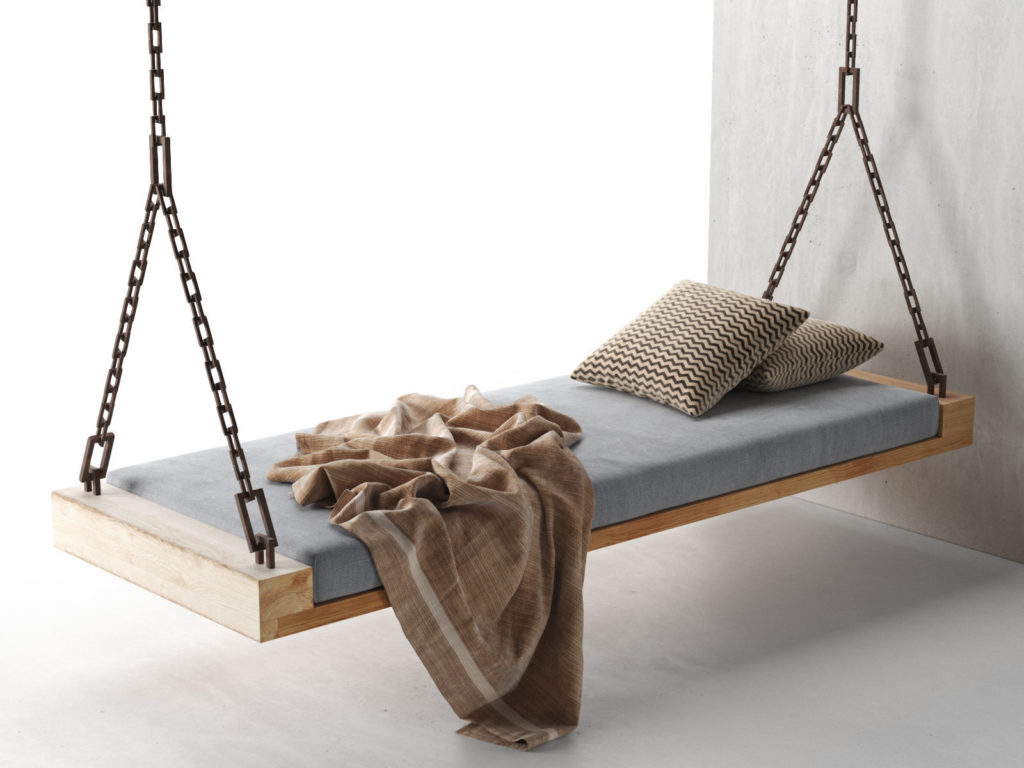 source: cgtrader.com
Swinging Nest Bed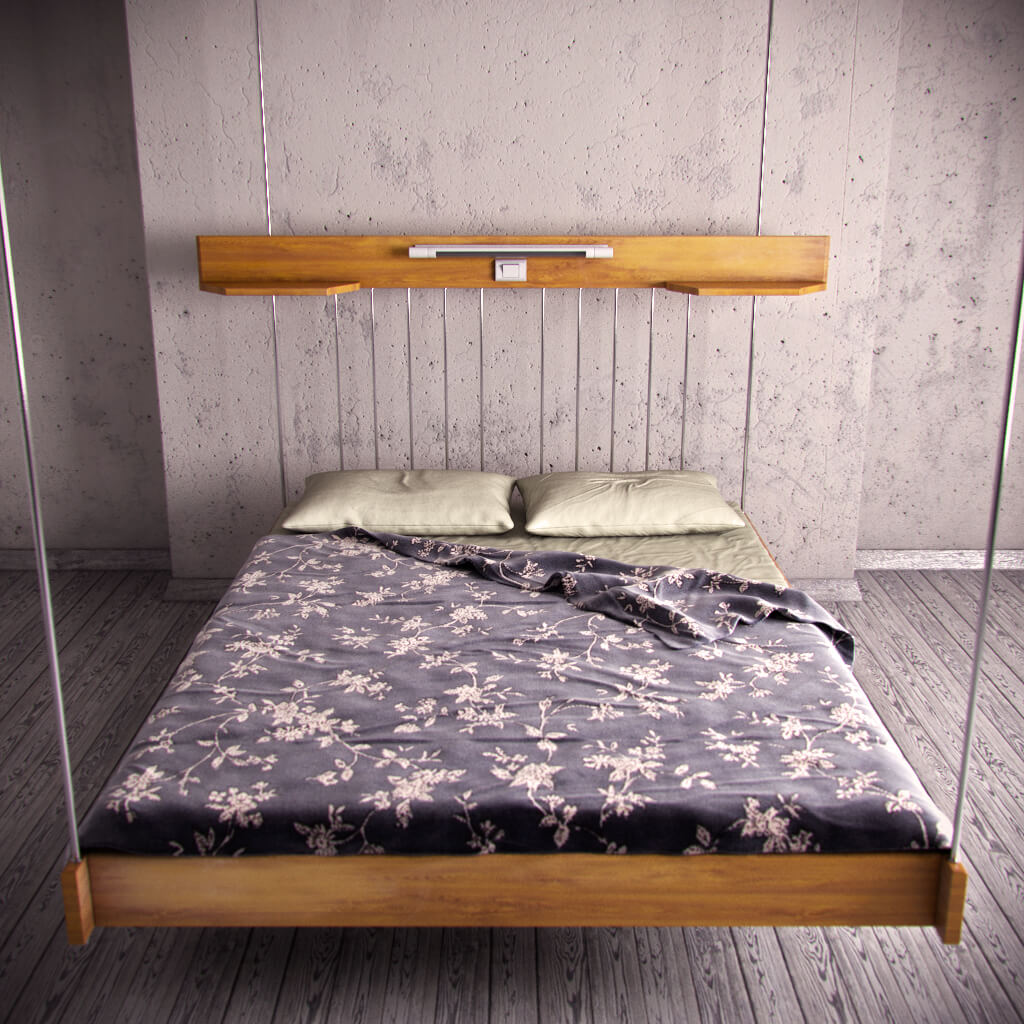 source: turbosquid.com
When you saw a nest once you surely think how birds sleep in it. So swinging Nest bed gives you the same feeling. This hanging bed has a high ceiling only for inner ventilation, this bed is made up of the Soft mattresses and you can place many pillows in it according to your comfort. This hanging bed looks amazing at the center of the room. For making this beautiful bed Rattan and jute material is used. You also easily made this bed at home with the right design.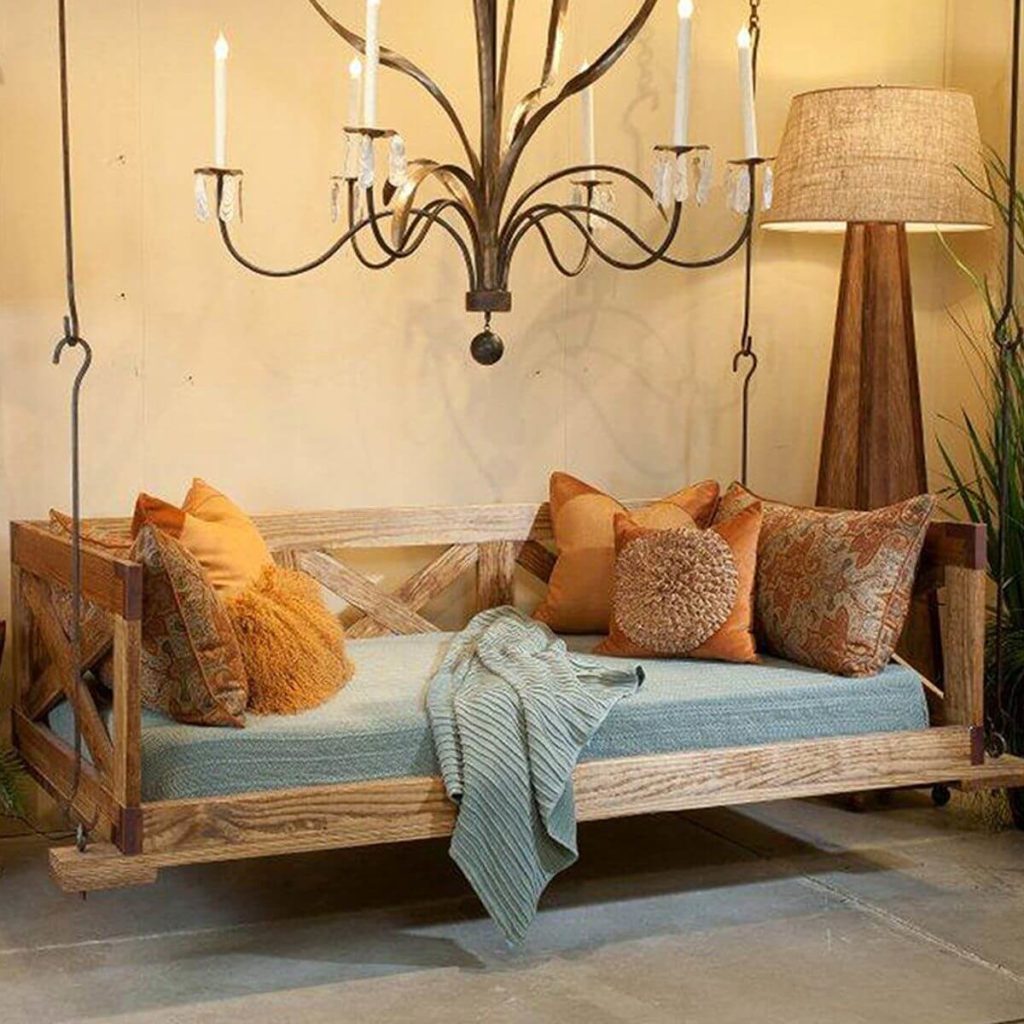 source: ourboathouse.com
Twin Hanging Beds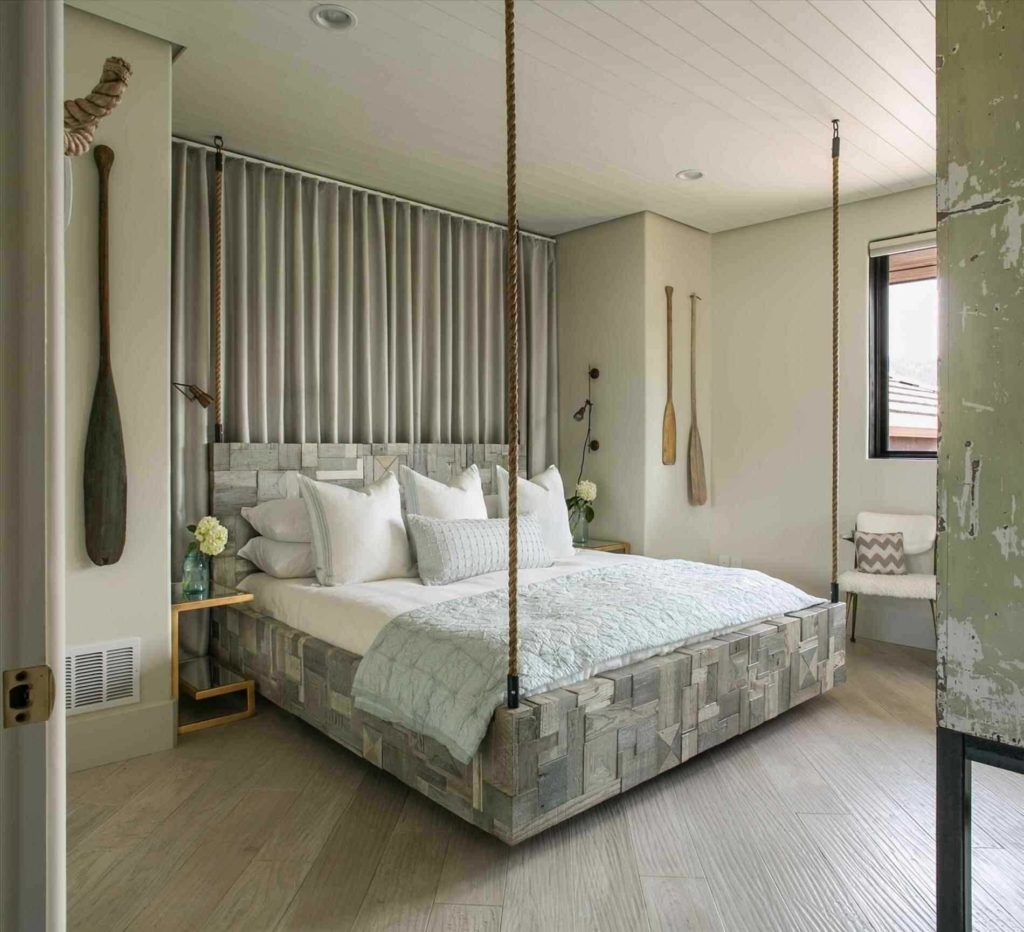 source: pistoncars.com
Hanging beds are the best option for kids' rooms, a floating bed attracts the children most. You can easily clean it and one best part there is no chance to lose anything like toys, game pieces,  toffee around the furniture. In kids, room beds are hanging on the cable wire which is strong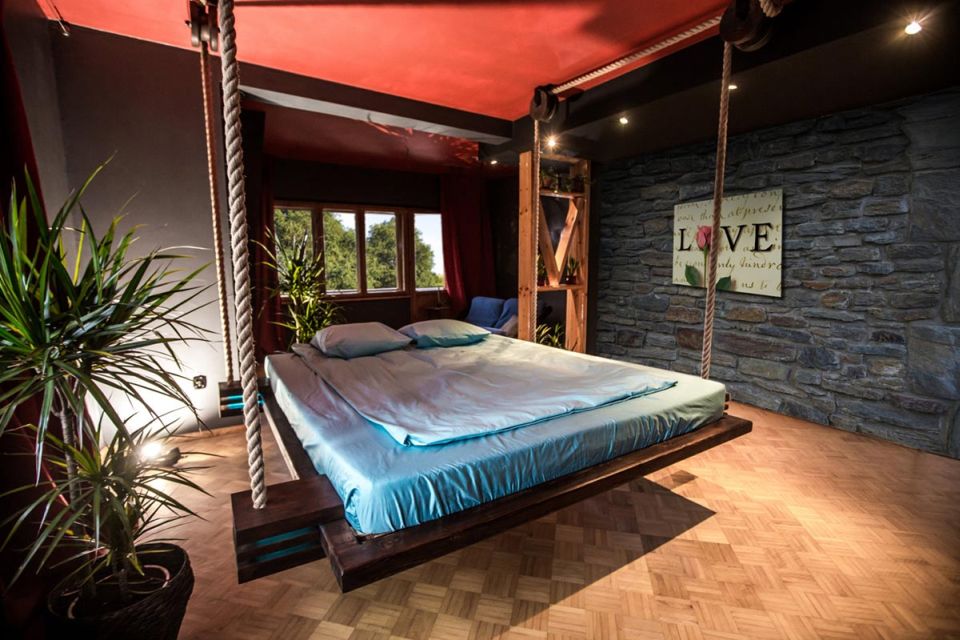 source: homecrux.com
One of the best parts of the hanging bed is it saves lots of space and money, and gives you innovation and inspiration. Hanging beds are the best choice for a single room apartment where you need space for the study table. Hanging bed idea or design is the first choice of students. In hanging bed metal rod and elaborate frame are used through which bed doesn't crash in any situation.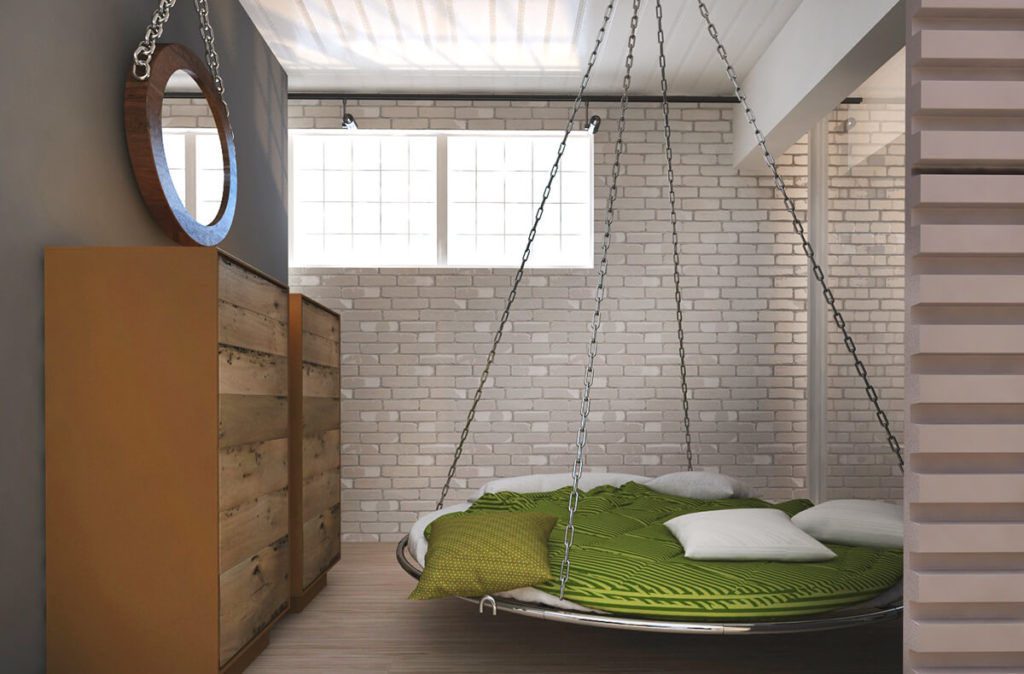 source: home-designing.com
Suspended Tree Bed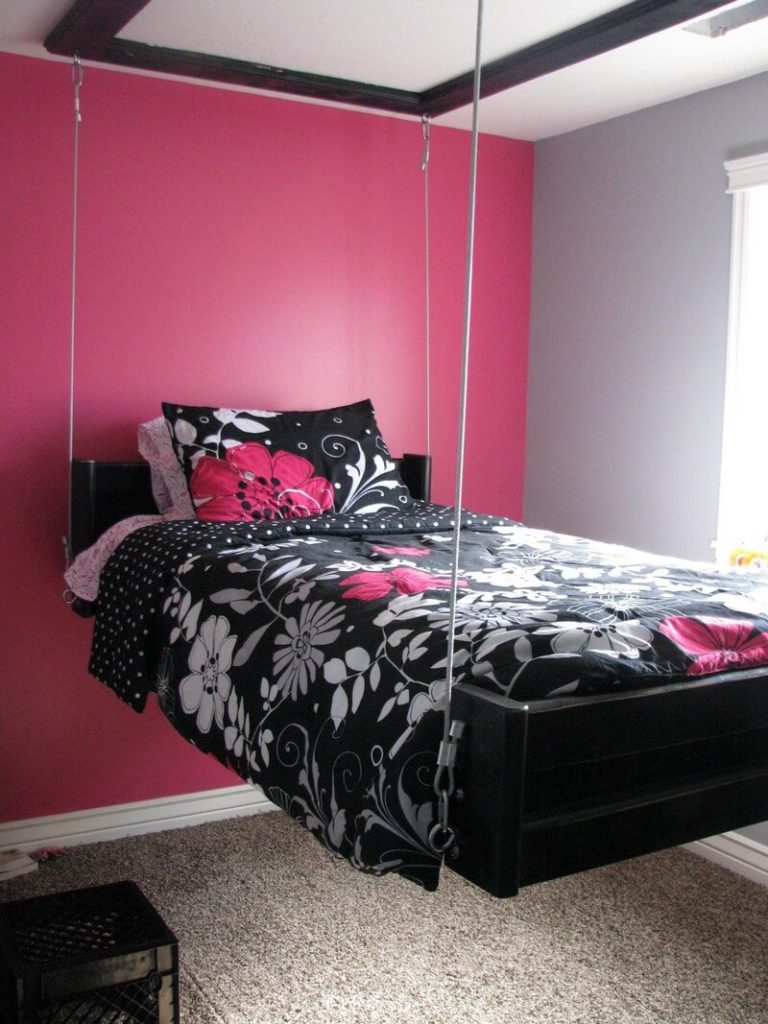 source: theownerbuildernetwork.co
Hammocks is are the first choice to relax in nature under the tree. But now you have a choice to fix permanently a hanging bed under the tree to take a beautiful nap in summers. This hanging bed is made with metal cot sling on the tree with the help of strong ropes. This type of suspended tree bed is looking at a treehouse.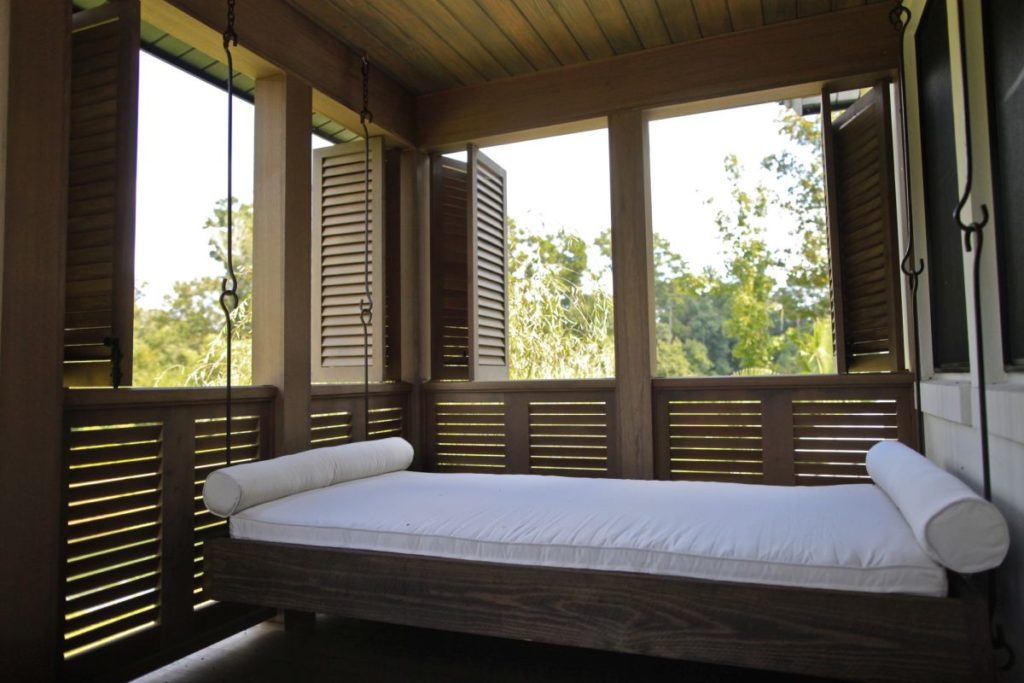 source: homedit.com
Traditional Hanging Bed
source: pinterest.com
If you want some traditional look into hanging bed then it is made with minimal expenditure. This type of bed is hold up in the air by many rope and jute. This type of bed is secure in every possible situation. This hanging bed is made up of steel, wood, and rope, and the result of the traditional hanging bed is super
Pallet Board Bed Swing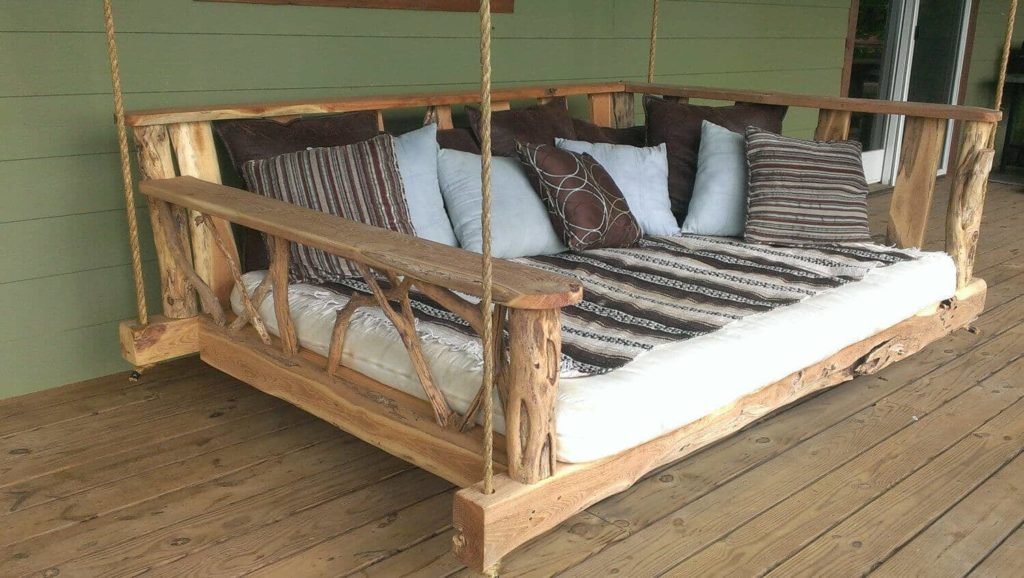 source: crismatec.com
If you want or it may be your dream to Relaxing in your own backyard in the afternoon, you buy a hammock which is common for the backyard. You can change hammocks idea with hanging bed which is made with pallet board. This type of bed is the first choice of kids and adults for their comfort.