Buying your first home is an exciting but often challenging time. It could be that you've chosen a condominium near the business district to be closer to work or a bigger house because you can remote work or are prepared to travel. Unless you're in a financially strong position, you won't be able to make too many changes to your new property with funds already stretched in the initial process of acquiring the property. However, this doesn't mean that you can't start making immediate improvements to your house.
source: pinecreek.ca
One of the easiest and most cost-effective ways to upgrade your new home as well as personalize it is to install a custom lighting system.
Multiple options for the same room
It may not be desirable anymore to just have one light hung on the ceiling in the center of a room. While this can be the main way a room is lit, multiple light sources allow you to change the lighting blend and mood of a room depending on what time of the day it is and what you want to do in that room.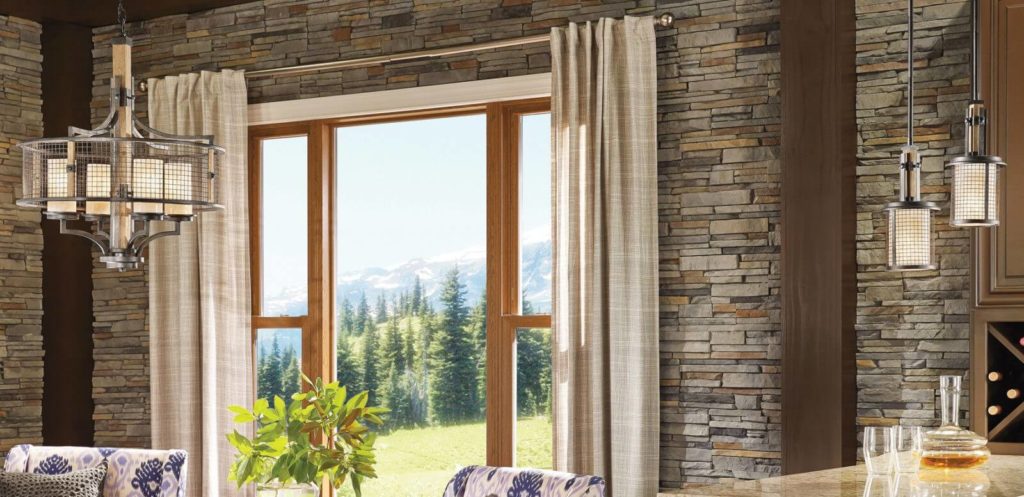 source: pinterest.com
Some LED lights now come with integrated Bluetooth or WiFi control. This means that you can control different lights from either your laptop, tablet, or your phone. You can preset different settings and select them with a swipe or touch of a screen. You can set illumination to bright to invigorate yourself and heighten alertness. Another swipe will lower brightness, maybe turning some lights off and dimming others. Create the perfect mood to sit back and watch a movie.
If you want the same effect for your kitchen or bathroom, waterproof strips are available and can be used is high humidity or areas where water will splash.
You can even link your lights to your calendar or weather app on your phone and have your lights match or compensate for the light outside.
LED striplights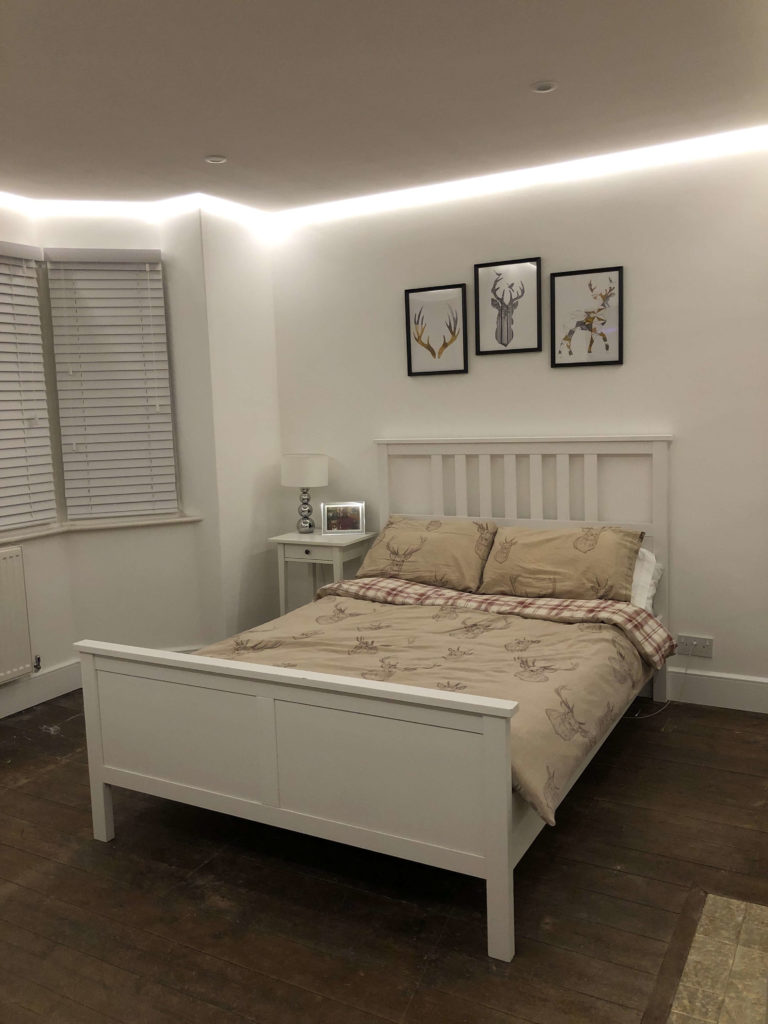 source: instyleled.co.uk
You can install LED striplights anywhere. You can put them behind shelves to create a wonderful backlit effect which is both warm and futuristic. Or stick a strip around the back of your TV and connect it to the USB port which comes as standard on most TVs and cable receivers. When you turn your TV on, you also automatically turn on your backlighting. Not only does this produce a very aesthetically pleasing effect, it also helps against eye strain.
If you want that rockstar feel, try putting a strip around your mirror and get a morning confidence boost.
Heightened security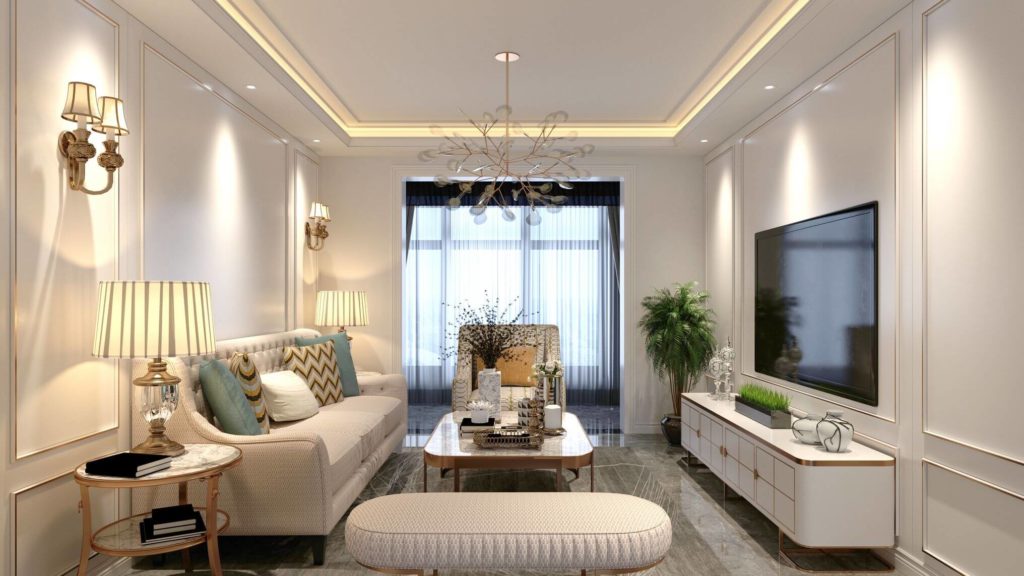 source: thespruce.com
If you've bought a house, you can improve security with a Wifi connected lighting system. If you leave home for a few days, such as when you go on vacation, you might be worried about break-ins and theft. A strong deterrent would be to have the lights turn on and off at certain times via a set program you customised or by directly controlling the lighting from wherever you are in the world. Thieves scoping an area for empty properties are much less likely to target your home.
It takes a while to make a house or apartment into something you can call your home, and immediately after buying one, you may be short on capital to decorate or renovate. Lighting provides the cheapest yet most effective way to begin transforming your house into a home. See the best ideas for transforming your home at The Architecture Designs.