A home improvement project, regardless of size, can go a long way in transforming the look and feel of your home. Whether you're looking to dive in and revamp a space, or you just want to make a few quick tweaks to suit your style, here are five home improvement projects for 2023 that will elevate the look of your home. 
1. Upgrade Your Windows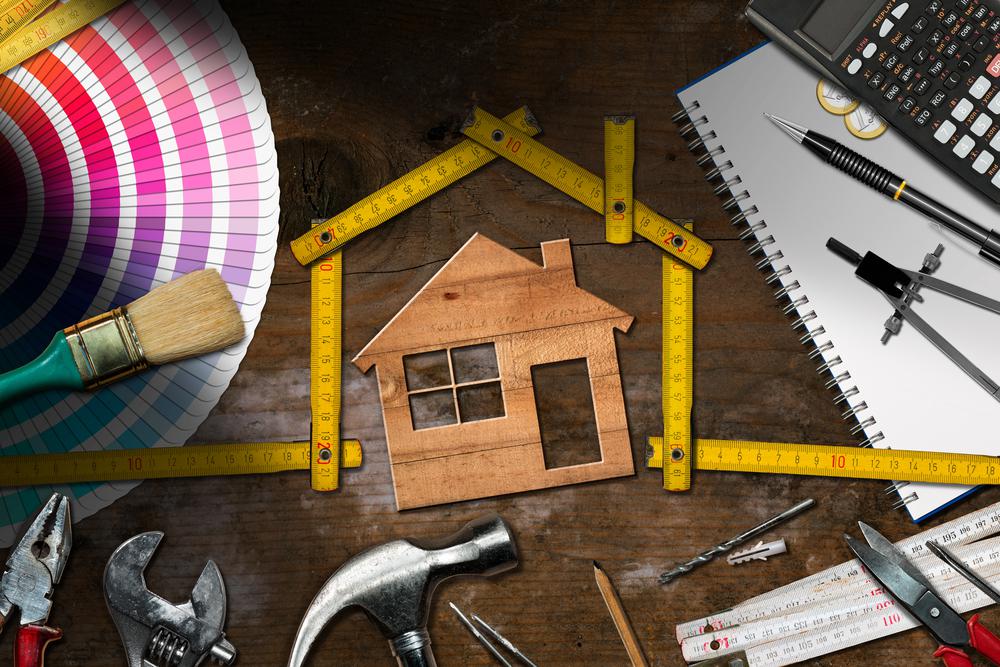 source: pinterest.com
Upgrading your windows can be a fantastic way to not only add a new layer of beauty to your home, but it can also increase the value and overall energy efficiency! 
New windows on the market are being designed with energy efficiency in mind. In winter, they'll keep the chill at bay, before going on to block out the heat of the summer months when they arrive. That way, you'll save on your heating and cooling bills, and consume less energy overall – a win for the environment and your wallet. 
Newer windows can also block out external noise – perfect for people who live in busy metropolitan areas, or near public roads, airports, train stations, and other sources of sound pollution. 
Besides that, a new window pane can drastically boost your home's curb appeal. If you want to sell your house in 2023, that first glance can turn an interested passerby into a signed and sealed contract. 
2. Elevate Your Patio 
Your patio should act as an extension of your home, creating a comfortable space for relaxing or entertaining. Depending on your style, you can refresh and upgrade your outdoor deck, patio, or porch in many ways. 
Looking to enjoy a beautiful view? If so, swapping your current railings or stairways with cable railings is a great idea. Cable railings are a perfect way to keep that view unobstructed while providing sturdy protection. They're generally easy to install, using sturdy-yet-flexible wire ropes fed through a series of posts, and are incredibly low maintenance. 
Want to keep your patio cool and free from bugs? Screening in your patio will make it a space you can enjoy year-round while maintaining an attractive, low-profile look. 
3. Step Up Your Floors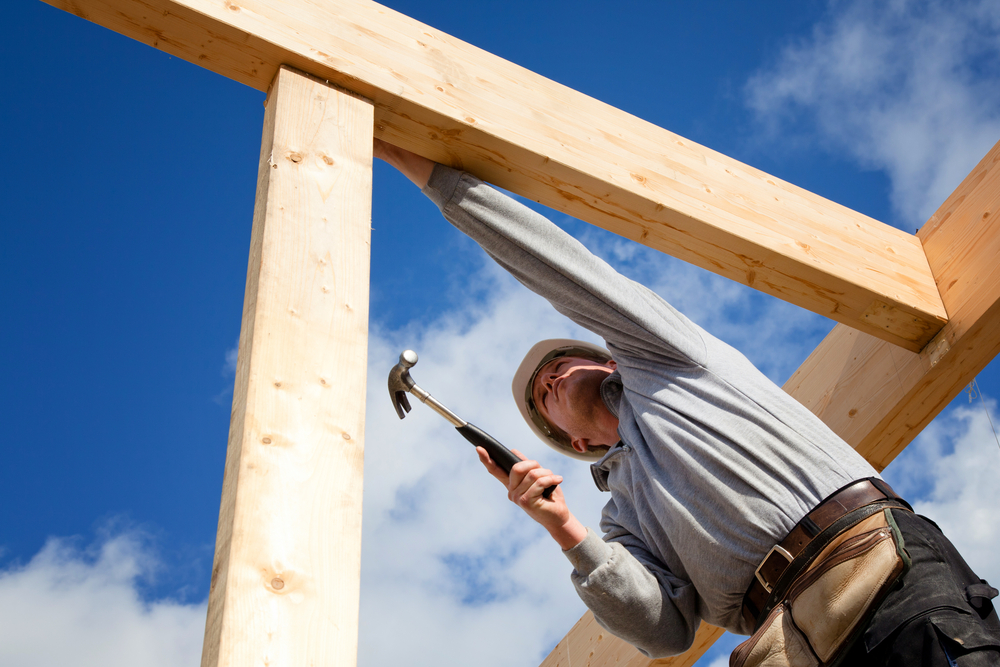 source: pinterest.com
Your flooring can have a massive role in how you perceive your home, in terms of look and feel. There are hundreds of flooring options available, from carpet to hardwood to tile and vinyl. If your current floors appear worn and dated, or even if they just don't suit your style, it might be time for a change. 
Are you renting instead of owning? No problem  – you can still take your floors to the next level in a way that won't leave you with an angry landlord. If you have tile or laminate flooring in your rental, peel-and-stick tiles and laminate flooring that you piece together like a puzzle can be removed before you leave, meaning you can change up your floors without losing your deposit. 
4. Grow Your Landscape 
Home improvement doesn't stop at your doorway; landscaping beautifies your home's exterior and helps increase overall curb appeal, but it also allows different species of plants and flora to exist in their natural habitat. Plus, sitting outside in your well-landscaped yard might even provide a boon to your mental health! 
When it comes to landscaping, there are more outdoor home improvement ideas out there that can be named succinctly. Here are a few quick ideas to sow the seeds of inspiration: 
Add a walkway 

Plant flowers around your mailbox 

Let a tree sapling take root 

Add in raised garden beds 

Grow your own herbs or vegetables 

Repurpose old items into stylish planters 
If you want to try growing an edible garden, why not combine some of these ideas to create a raised garden bed full of your own produce? 
5. Try a Weekend DIY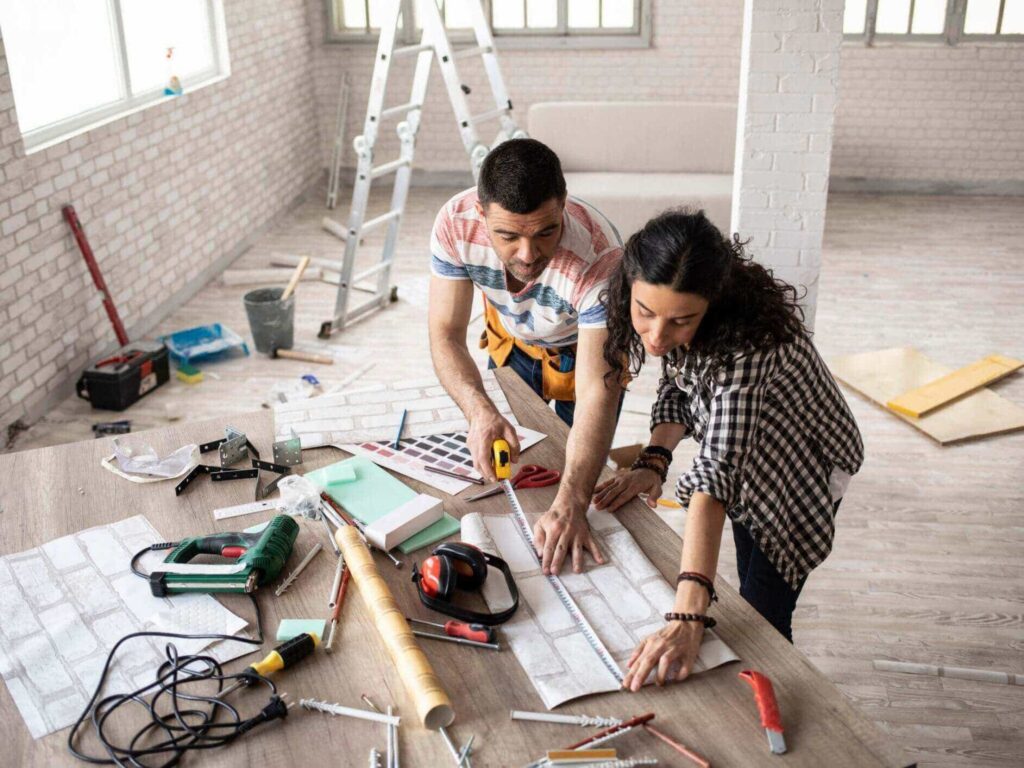 source: pinterest.com
Looking to get your hands dirty with home improvement, but don't have weeks to dedicate to a project? Here are a few quick home improvement ideas you can knock out in a weekend. 
Painting 
A coat of paint can completely change how you look at your indoor spaces. You could go bold with a new color palette, or refresh your current shade if it's faded over the years. 
Don't want to move all the furniture and re-do a whole room? Why not tackle the baseboards, or even repaint your front door to give it a pop of color? 
Swap Out Hardware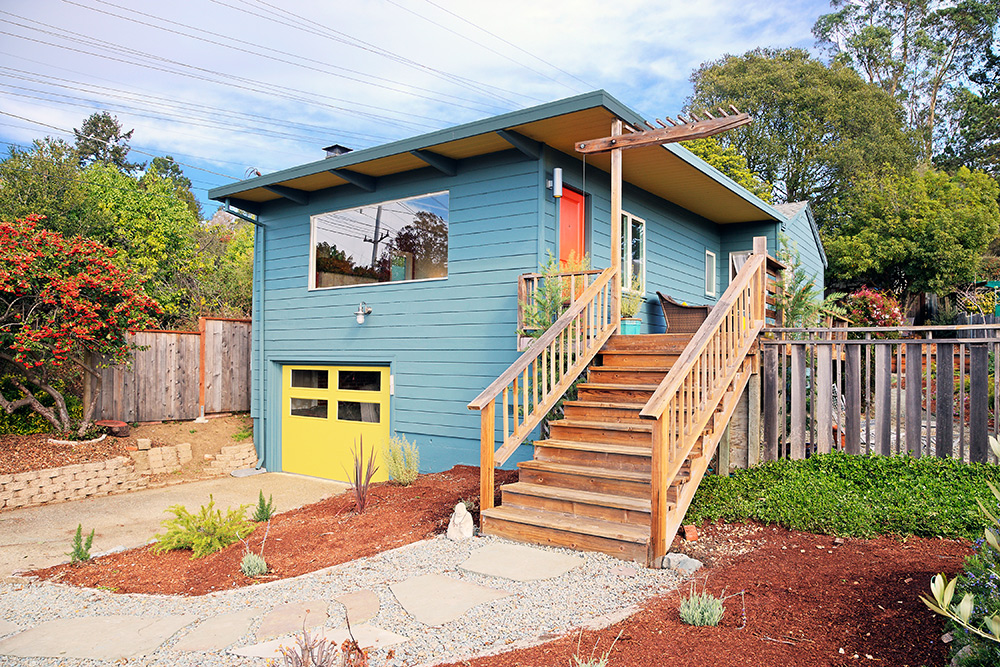 source: pinterest.com
Head down to a home improvement store and pick out a range of new hardware to replace the knobs and pulls in your home. This fix is easy to do, as it just requires a bit of work with a screwdriver, but it will make a considerable difference. In a matter of hours, you can flip the script in your kitchen and bathroom. 
Upgrade Your Lighting 
Examine your wall sconces, overhead lights, or other lighting fixtures that are built into the home. If they don't suit your style, or if it's just been a long time since they've seen a refresh, it might be time to swap out those light fixtures for something new. Even replacing one fixture, especially central ones like the light found in a kitchen, bedroom, or foyer, can create a bold new look. 
Conclusion 
You deserve to live in a home that appeals to you. While changing the furniture or decor is great and encouraged, don't underestimate the power of a home improvement project's ability to change your space for the better.