A good way to revamp your home's interior design is by decorating with greenery. Paintings, antiques, and other unique art pieces often found in the home are appealing because of how expressive they are. Yet, these pieces sometimes go out of style or lend your home a stuffy feel.
source: realhome.com
With flowers and plants, you can never go wrong. Not only do they bring a fresh new look to your space, but they also let in some oxygen, making the air cleaner and clearer. Plants lend an air of elegance to every home and the best part is, they never go out of style.
Are you tired of having your rooms look too bland and ordinary? Visit Fermliving.com and read on for some interesting ways you can incorporate greenery into the design of your home.
Add some greenery to your entryway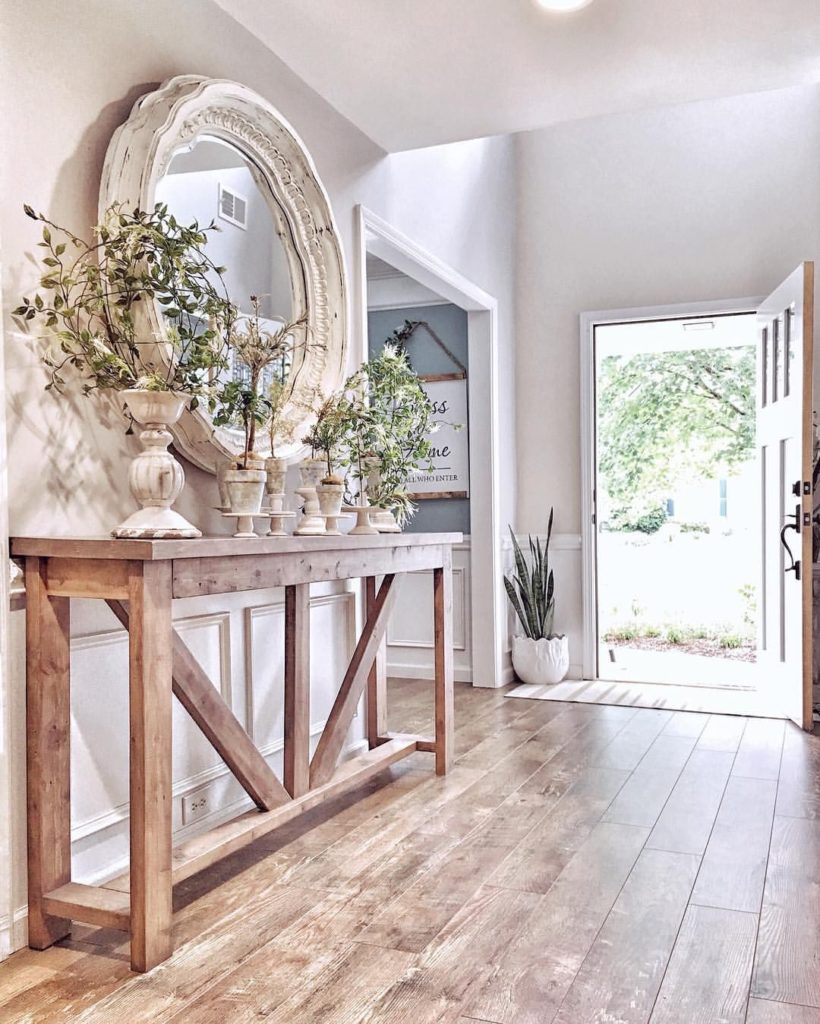 source: pinterest.com
What better way to brighten up your space than by decorating your entryway with some plants? This would be the first thing your guests see and it'll help set the tone for the rest of the home. The key here is to be creative with your design ideas.
Simplicity is the watchword as you don't want to overwhelm the space. Try adding some potted large-leafed plants by either side of the door and see how that elevates the look of your entryway.
Decorate your bedroom with plants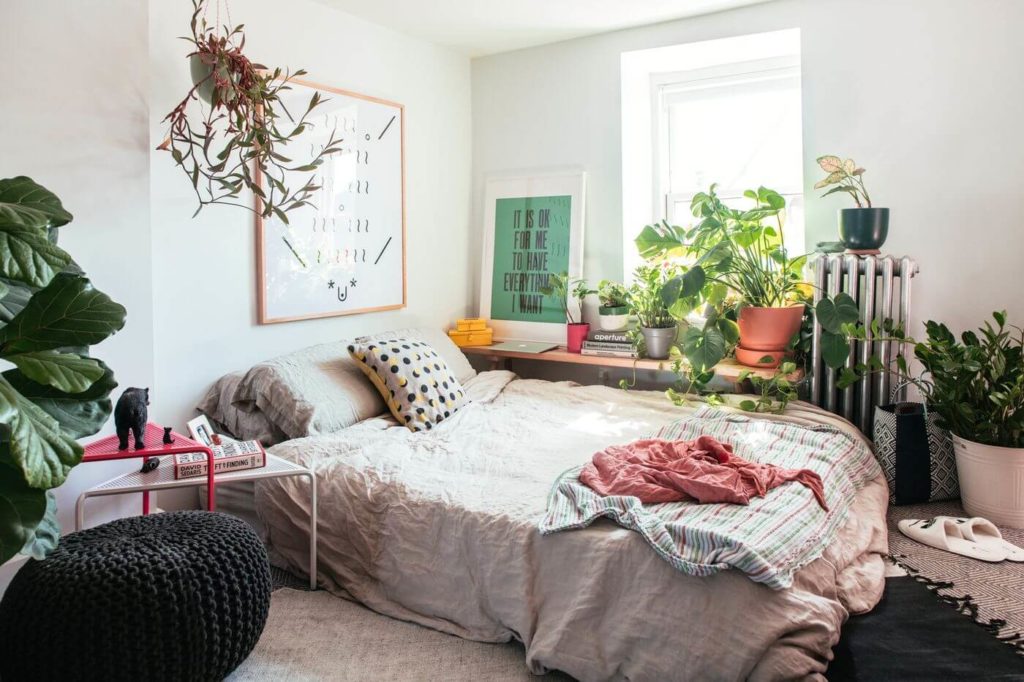 source: Curbed.com
Remember the relaxing and rejuvenating effects of plants, well, you could use some of that in your bedroom. Create a calming space by adding a display of greenery to your bedside table. You can also hang a wreath on the corner wall or wrap some eucalyptus around the mirror.
Don't leave the bathroom out
source: mydomaine.com
Aren't you glad to know that greenery would fit perfectly in your bathroom too? Whether you have a small or large bathroom, it shouldn't be too difficult to find a good spot for some greenery. Remember that plants need sunlight to survive.
So, be sure to keep the plants facing the light. Place some colorful plants at the top of a shelf or on the bathtub ledge. The windowsill is also a perfect spot as the plant will get lots of sunlight.
Give your living room a taste of the outdoors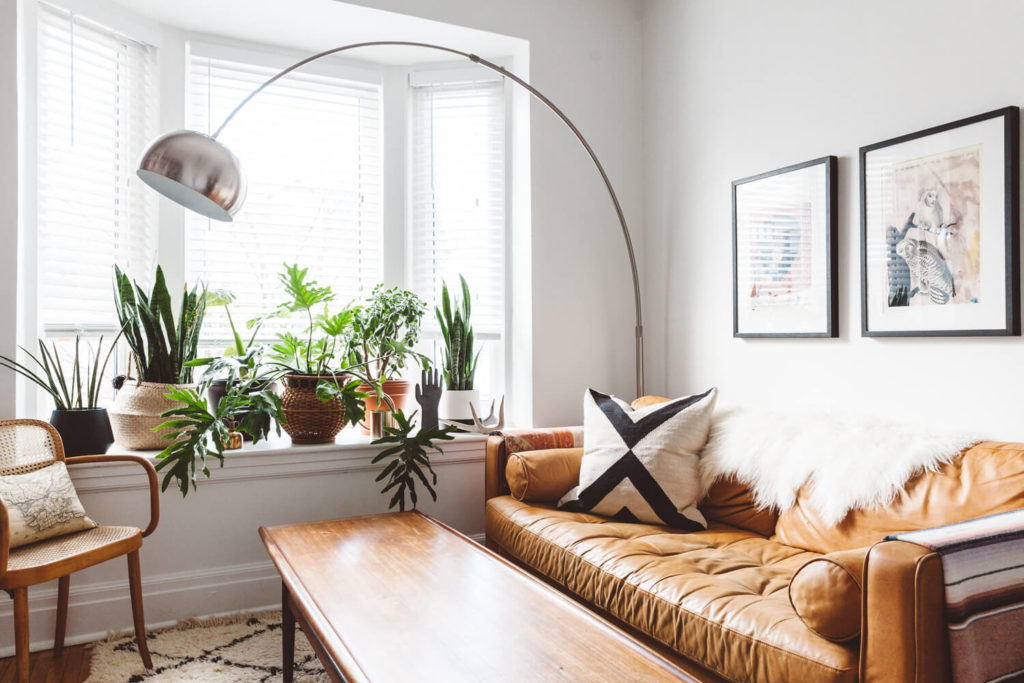 source: hgtv.com
If you're anything like most families, then you spend a lot of time in the living room. As important as the room is to you and your family, you can help improve its look by incorporating some greenery into its decor.
Here, you can make a wall the focus of the room by adding some hanging plants. You could also place potted plants on some furniture – the top of the bookshelf and corner tables are good options.
Try out a plant chandelier in your kitchen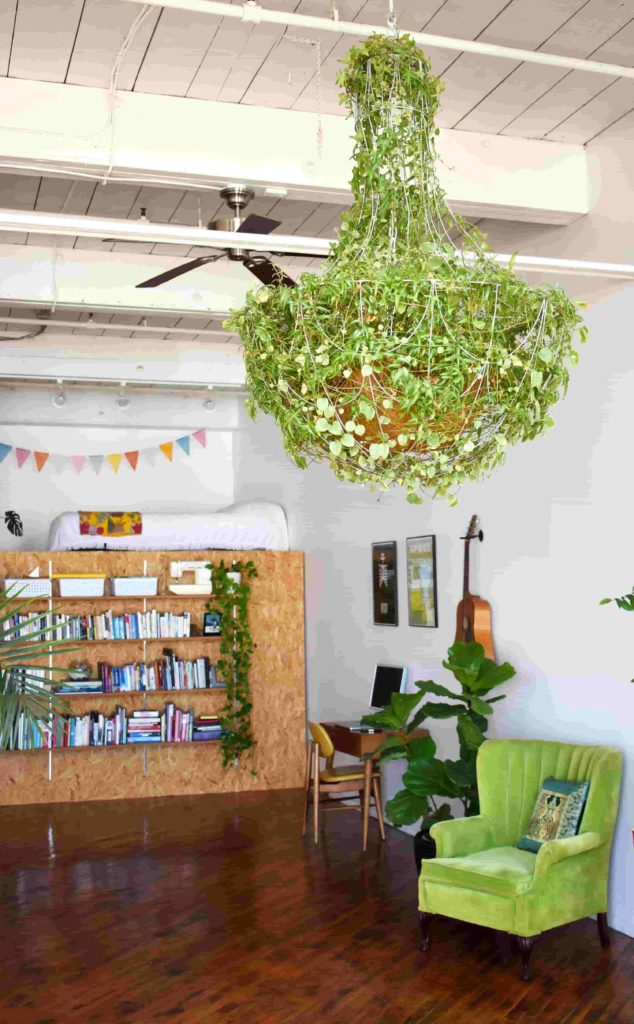 A creative way to brighten your kitchen is by putting up a plant chandelier. This is simply a chandelier with plants growing upside down. This unique lighting design is sure to brighten your kitchen in a new, refreshing way.
Final word
The good thing about decorating with greenery is that there are so many options to explore and a variety of plants to experiment with. Have fun with it. Take more ideas from The Architecture Designs.