Choosing the correct paint color is undoubtedly one of the most effective ways to make your home look elegant and stunning. It not only completes the look of a new home, but it can also quickly turn an old home into a new glamorous one. So picking the best color for home is important. Hence, picking the right one from the scheme palette takes a lot of time. I've seen people choose the wrong colors and ruin the whole house's glitz, so I figured I'd share some simple home improvement tips for your next home renovation project. 
What Are The Benefits of Paint Your Home?
A fresh coat of paint will help your home last longer. Paint traps moisture out of the walls while repelling soil, pollen, and allergens. If you live in an older house with plaster walls, you should consider painting them. Painting the home will help to protect it from harm and extend its life and value.
Painting the home is a low-cost way to improve its appearance before getting it on the market. It's a simple way to save money instead of doing a full-fledged remodel. Hiring a color contractor to paint your home will make it appear younger, lighter, and more appealing to prospective buyers. Who wouldn't want to spend more money on a house that seems to be all new and clean?
Colors can evoke strong emotions in us. If you want to feel energized or royal, cheerful or tired, there is a paint color that will help you achieve the desired mood. Imagine how much more enjoyable your life would be if your home reflects your favorite things.
So there you have it. Painting your house will do a lot more than just give it a new look. It has a lot of important advantages that most people don't care about because they are invisible. (except that money you will get when you sell home)
Should I Pick Paint Color First? 
Never. Picking the paint color first is a bad decision because choosing other home decor items to fit, would be challenging. The opposite approach works well, i.e. try to choose a paint color that complements the overall atmosphere of the room. This will save your time and effort while also improving the appearance of your room.
Which Paint Should I Choose?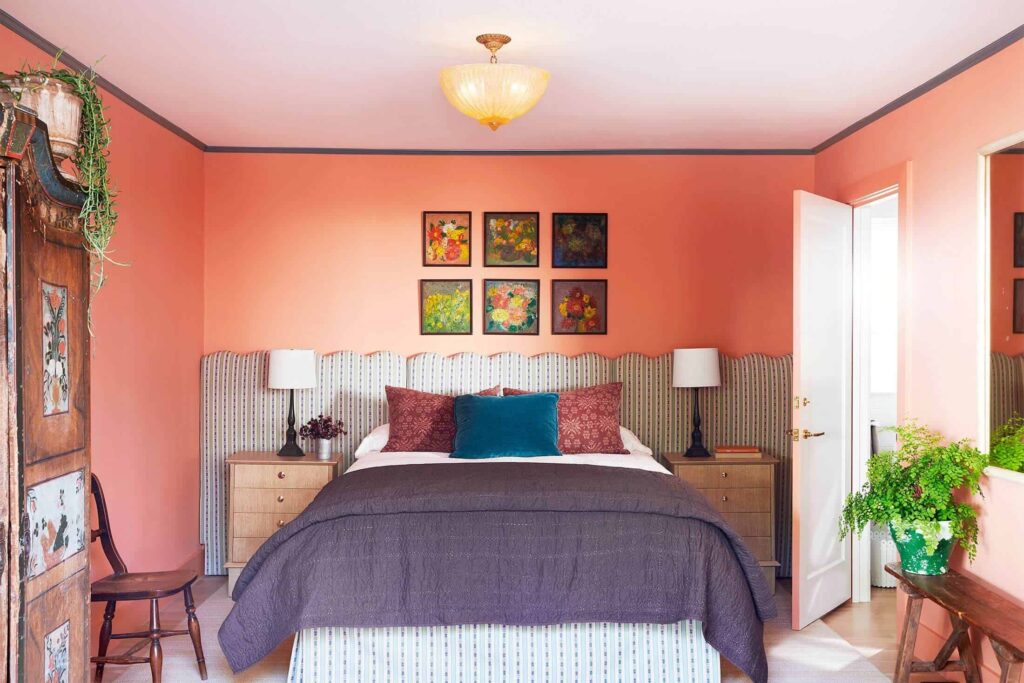 source: hearstapps.com
Paint is available in a range of sheens and also in either oil or latex. Because of its ease of clean-up and long-lasting longevity, latex paint is the most common and chosen paint type. It also appears to be more fade-resistant and breathes better than grease. For the majority of the walls and household uses, We prefer using latex paint. However, oil-based paint is ideal for priming natural wood moldings and cutting because it protects stains and bumps better than latex paint. However, it takes longer to dry than a latex coating, so provides more time for drying.
Which Sheen Should I Select?
The glossier the color, the better it is to clean. Whether you have young children and the space you're painting is heavily trafficked, such as a playroom, or liable to getting grease on the wall, such as a kitchen, use a high gloss sheen that you can quickly scrub off with a wet sponge. This, though, will highlight blemishes and imperfections in your wall and can provide an unwanted shine in rooms such as living rooms. High gloss is also perfect for trim, giving it a cool polished look while complementing the flatter sheen of your walls.
Choose a flat or matte paint if the walls have a lot of flaws. For a flat, you can normally get away with one coat of color. The disadvantage of this paint is that it does not hold up well to washing and seems to expose dirt more, so use it in rooms that will not have a lot of stains and dust on them. 
Eggshell is perhaps the most common sheen because it covers imperfections like a flat but is easier to wash, making it more compact and finer to the touch. This is a good choice for most rooms because it seems to get the best of both the flat and glossy worlds.
Sampling Paint Color Is Important!
Sampling is a golden rule that can never be broken. Any paint color you're thinking of should be sampled first. If you're not sure where to start, consider painting a bathroom, a small hallway or space between spaces, or an accent wall.
Choose a quick-to-complete task so you can see results faster. If you like the outcome, make sure to figure out just how much color you'll need so you don't waste it.
Remember, the most important step in finding the colors your home deserves is to get a testing paint color sample.
Which Color Should I Pick?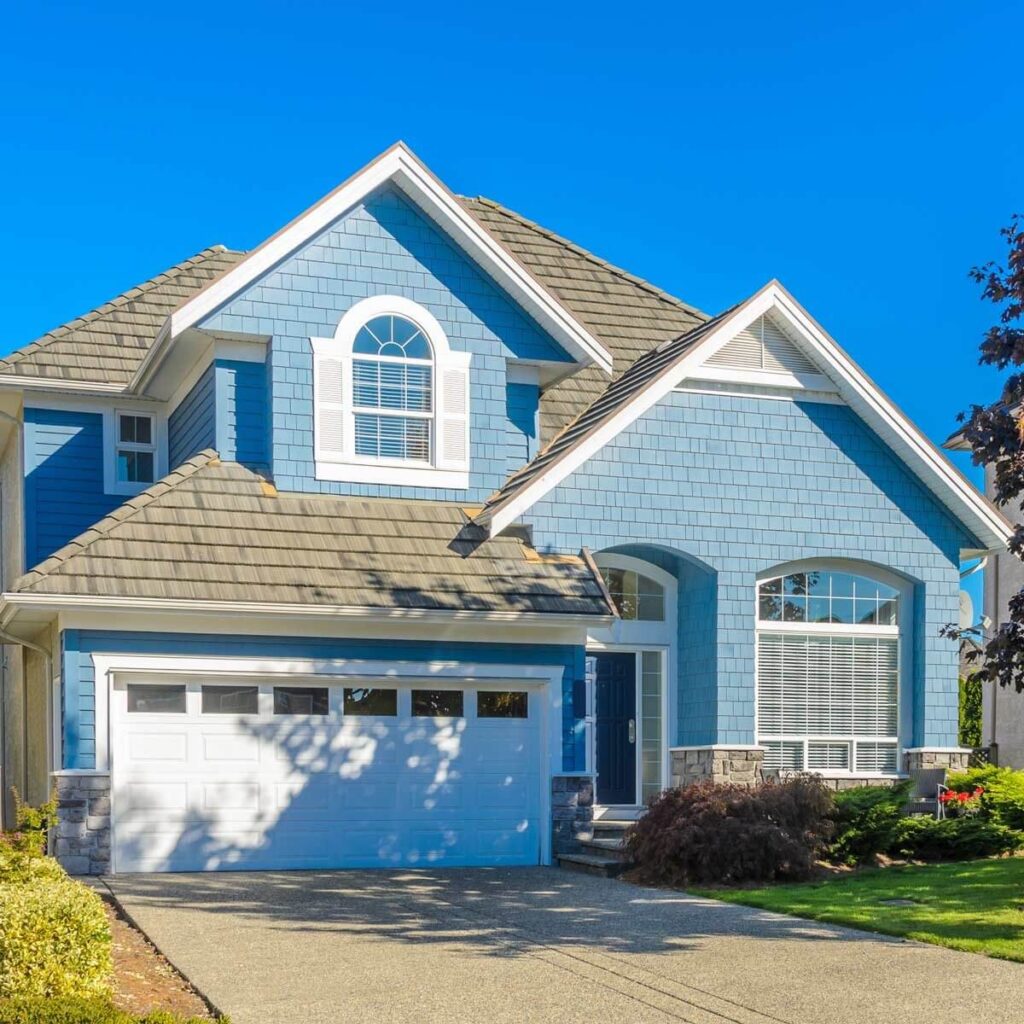 source: familyhandyman.com
If you're planning to sell your home, I recommend going with a white or off-white color scheme for the walls. This allows the buyer to easily cover the wall with their preferred color, making your rooms appear brighter and cleaner. However, you should take advantage of your local paint store's hundreds of paint selections and brochures, as well as speak with a salesperson about different color schemes for the look you want. With a little planning and some color, you can change the feel of any room in your house by varying the shades for a specific look or feel. Here are some popular looks that are sure to become your favorites.
Vibrant Look! 
If you are a joyful, fun-loving person, you will most likely prefer a vibrant look, which you can achieve by using vibrant colors such as gold and orange, dark purples and reds, and so on. In fact, you could go with gold and orange and color from the opposite color wheel, such as purple, to complement the overall look of the room.
Also, the red and black color scheme works well and gives off an oriental vibe. You can also choose two paint colors from the color wheel that are next to each other to create visual contrast and make one color stand out from the other. Bright colors, on the other hand, make your rooms bright and lively, but be careful not to choose color combinations that make your home appear dark and gloomy.
Elegant Look!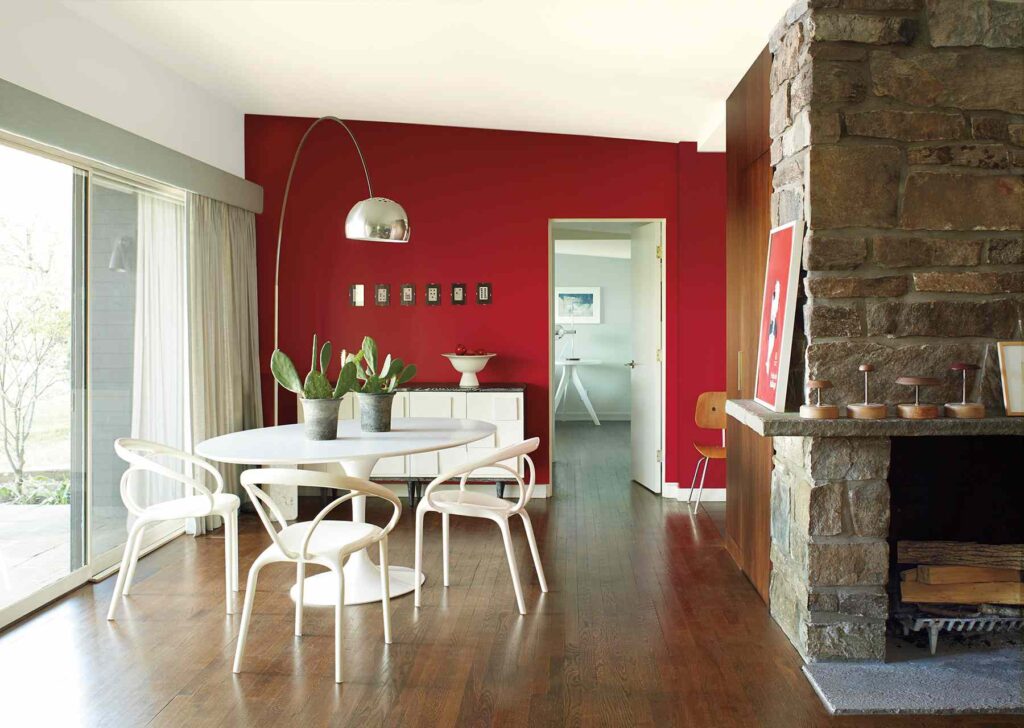 source: mydomaine.com
The neutral shades are the best choice if you want to give your home an elegant look. The neutral colors can easily transform a room into an elegant one while staying mild and sober. However, when I say neutral shades, I don't just mean white or beige; there are many other shades of mahogany, rust, garnet, almond, and so on that can give you that perfect earthy feel. You can add variety to your rooms by using darker or lighter shades. The lighter the color, the larger the room will appear.
You can play around with neutral colors a lot. You can use a variety of colored accessories in various textures to decorate the room, or you can paint the trim a different color. A combination of almond-colored walls and red-toned brown trim, for example, is elegant. So go ahead and choose your favorite neutral shade to add some elegance to your home.
Classic Subtle Look! 
If you like your rooms to be simple and subtle, you should avoid using bold colors. Simply pick colors that are similar or, to be more precise, use a monochromatic approach. For instance, you can choose from a variety of blue shades that appeal to your eyes. You can paint the walls a dark color and then trim them with a lighter hue of the same color scheme. Also, make sure the bedding and curtains are all different shades of the same hue. In general, it's just about overlapping the colors.
Lavender, blue, soft yellow, and pink are common colours that give a romantic and relaxing vibe to a room, so you can go with any of them. Using various textures in bedding and accessories makes them look more attractive. Sage, buttery yellow, or powdery blue will work well in the kitchen to create a simple, subtle, and relaxing atmosphere.
Best Color For A Living Room?
The living room is one of the most important areas of a home because it is where one spends the majority of their time with family. It's also where homeowners entertain their visitors. For this place, choose earthy or neutral colors like aqua mint, French vanilla, emerald green, or white. Grey, blue, or beige is good choices for standard colors in the house. While black is an uncommon color for a living room, it can be used if you want to add a unique feature to your space.
Best Color For A Kitchen?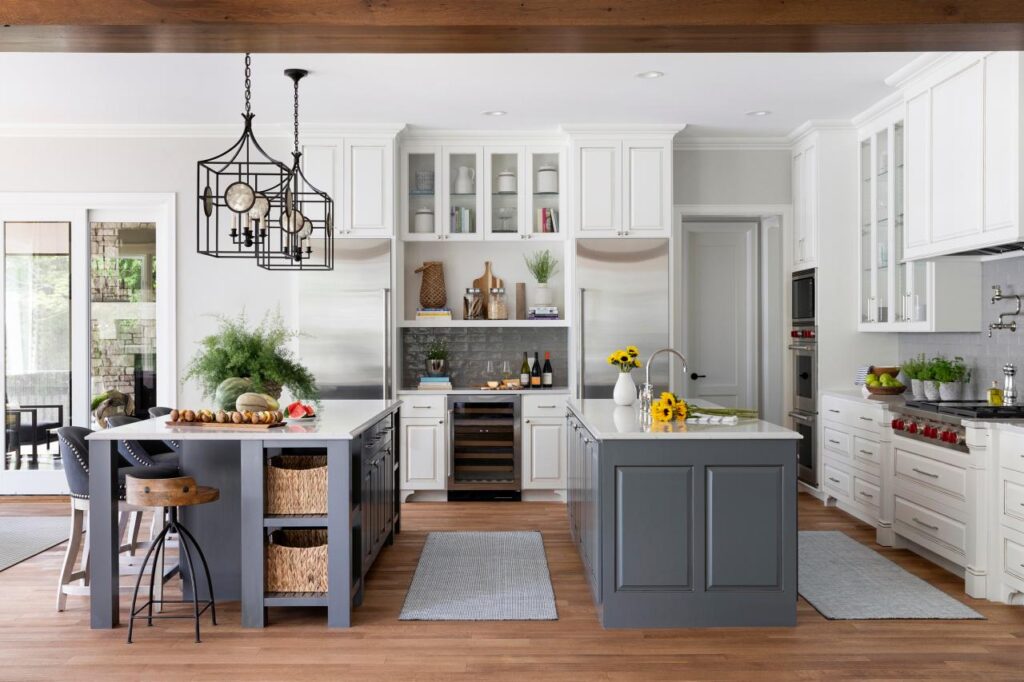 source: hgtv.com
White, grey, yellow, and green are all good kitchen colors. These colors will give your kitchen a vibrant appearance. Warmer tones evoke a desire to eat. To make your kitchen a foodie's paradise, choose a spicy chili or orange color.
Best Color For A Dining-Area?
Warmer tones of red and yellow can be used to build a compact and cozy dining room that is also full of energy. Choose lighter shades of green, yellow, or purple for the dining room and dress it up with drapes in complementary colors to make space appear larger. Metallic wallpaper can also be used to add a touch of glitz to the room.
Best Color For Kids Room?
The most common colors for children's rooms are pale pink, baby blue, and darker yellow tones. Since these are relaxing colors, they will help your child relax. Also, if you want to use any unusual colors in the room, choose a brighter shade to add some energy.
Best Color For Bedroom?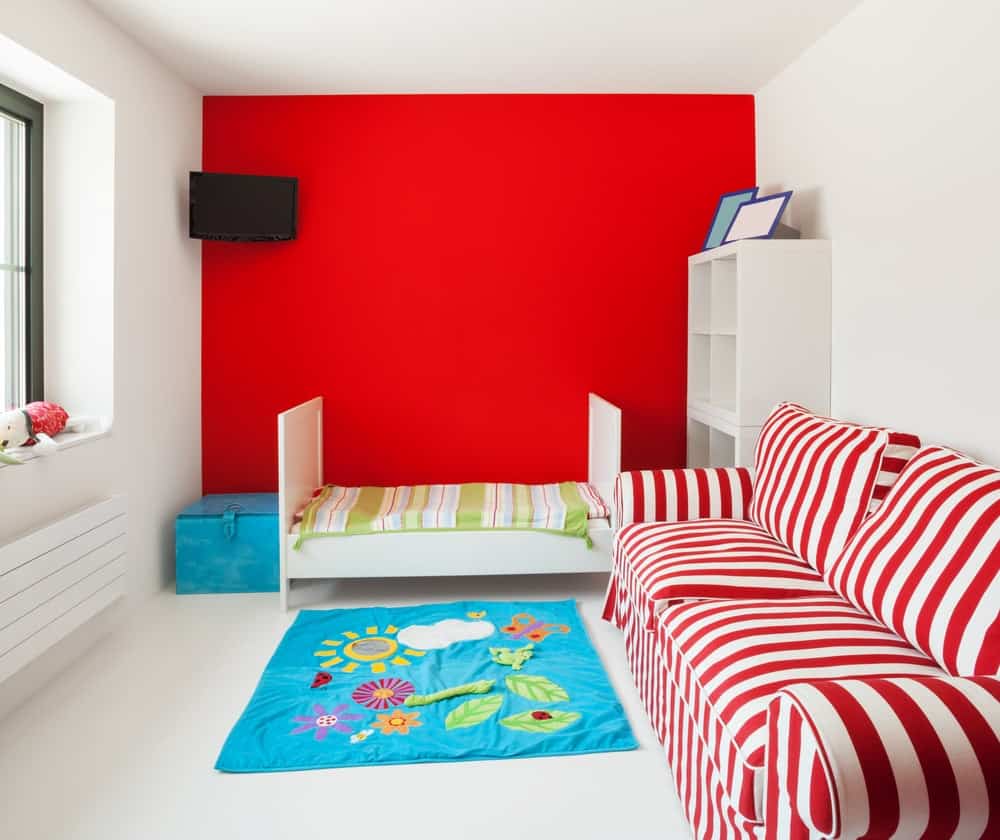 source: homestratosphere.com
To make your bedroom the most peaceful place in your house, paint it in soothing colors. Lavender, light pink, pale blue, soft grey, and deep blue are some of the colors you can use in your bedroom. You may also choose lighter shades of these colors, or go with a cream or white color scheme for your bedroom.
Best Color For Bathroom?
To make your bathroom into a soothing zone of your house, use some cooler shades of blue, green, or creamy white. If you don't want to experiment, grey and pure white are other choices. You can also choose pistachio as a modern color tone to turn your bathroom into a relaxing environment.
How To Select The Color Of Ceiling?
Simply painting the walls will leave your rooms looking unfinished, so pay particular attention to the ceilings as well. In addition, I've come up with some cool ideas for choosing the color of your ceiling. To begin, you can visually lower a high ceiling by painting it in a darker color than the walls. On the other hand, choosing a lighter shade than the walls will help to expand the room's overall appearance.
You can add a splash of color to the ceiling paint for a more cohesive and settled look. However, if you are still unsure about the ceiling and are concerned about using too many shades, it is preferable to paint the ceiling the same tone as the door trim, floor moldings, and so on. Creamy ivory is a perfect option for this. This whole concept will give your home an iconic appearance
Conclusion
Choosing the right color for your home is never easy, but nothing is impossible when you have dedication and passion. There are various ways to make your home look bright and classy at a low cost. The most important thing is to do your homework and educate yourself on color mixing and matching. Nothing would be able to stop you from selecting the ideal colors for your home if you get that right.
Examine different social websites (youtube, Pinterest, Instagram, Facebook)and magazines for inspiration, and imagine your home with those colors painted on it. To find the best, all you have to do is let your imagination run wild. I've given you step-by-step instructions on how to choose the best paint color for your house. I am confident you will get benefits by consulting these points.