White kitchens have been seeing a resurgence in popularity in recent years. In a decade filled with bold patterns and eye-catching color schemes, it has a lot of people wondering why white kitchens are so popular. Investing in a white kitchen remodel is one of the best choices you can make for your home. Here's why white kitchens have historically been so popular, and why they always will be.
Natural Light Reflection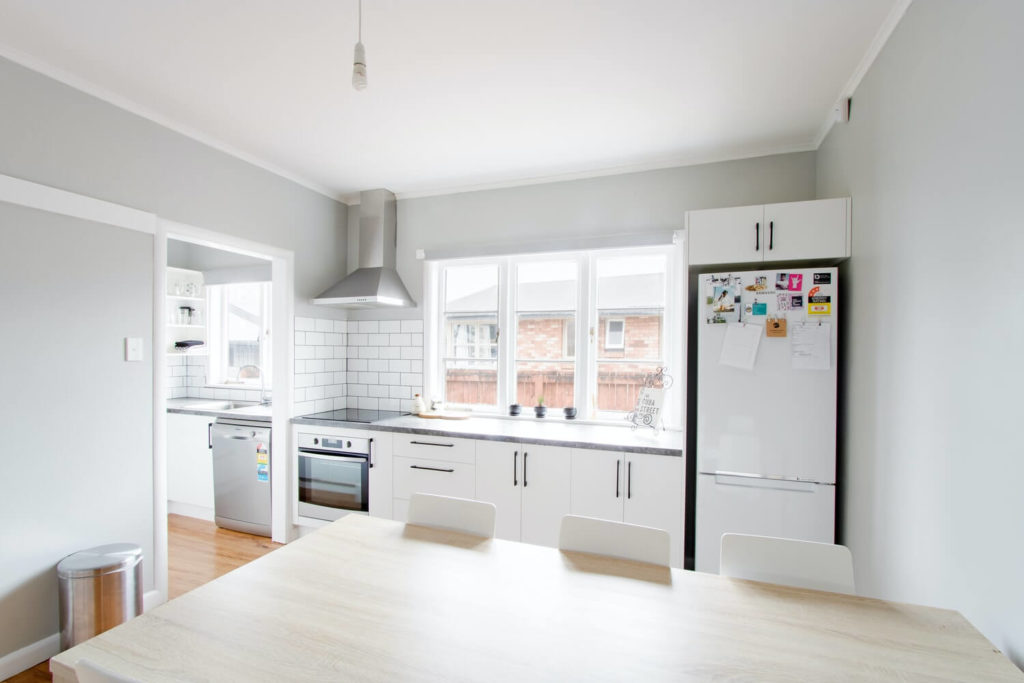 One of the main benefits of the white kitchen trend is that they create natural light reflection. Not all kitchens are filled with big windows and natural light. If you have a small kitchen window, installing white cabinets can have an illuminating effect.  White kitchens also make up for the use of pot lights, which tend to cast harsh downward shadows. As a result, white kitchens are a simple upgrade that creates a naturally welcoming atmosphere. 
Crisp and Clean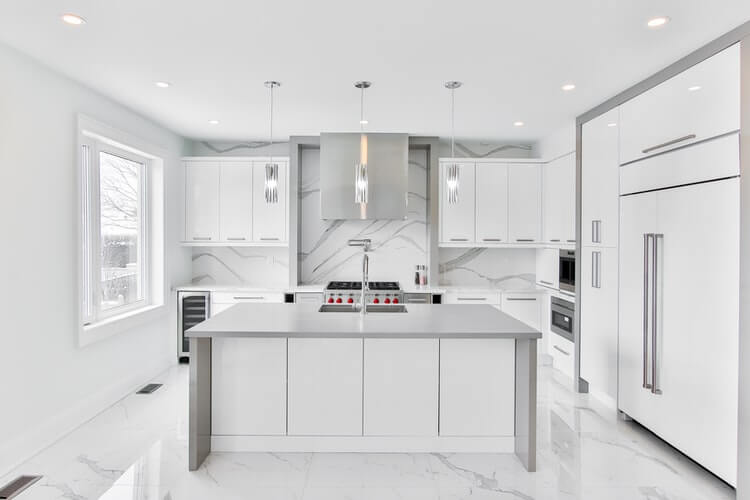 Nothing looks as crisp and clean as a white kitchen. With a simple wipe-down, your cooking space will look pristine and brand new. Many new white cabinets have a durable gloss that makes cleaning a breeze. According to one ice white shaker cabinet review, that bright white is expected to last for years.
One of the cons of having a white kitchen is that messes are obvious. While this can be a challenge for those who like a clean space, it's also a source of motivation to ensure everything is tidy at the end of the day.
The Illusion of Space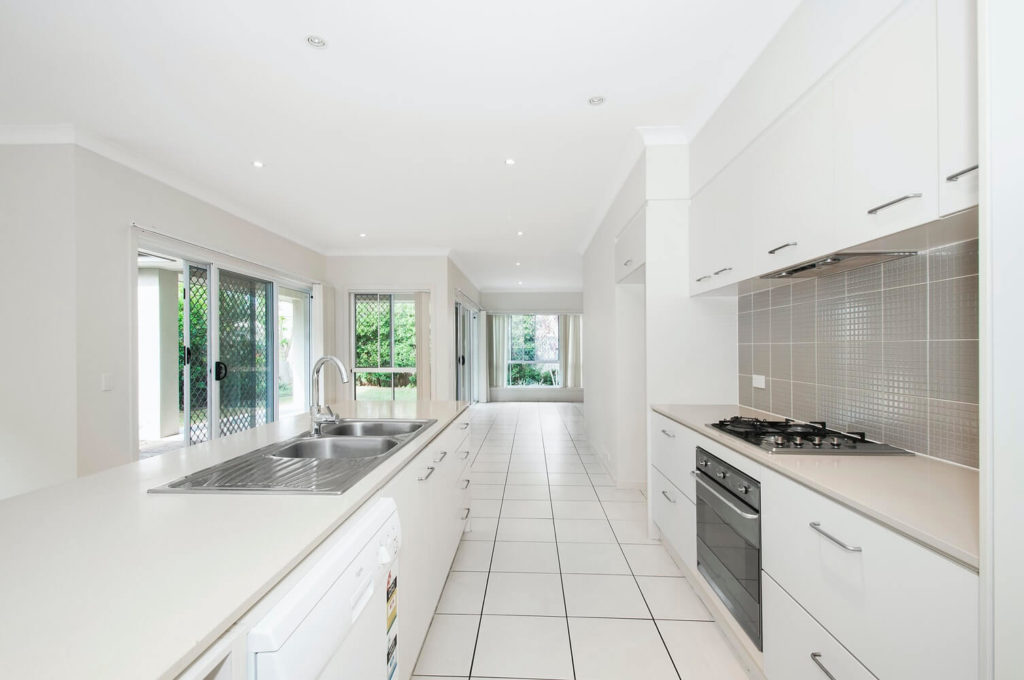 It's no secret that homes are getting smaller. The tiny home movement is on the rise, and the budget-savvy millennial generation prioritizes fewer things and more experiences. Even apartments are getting smaller to accommodate changing budgets and lifestyles.
As kitchens tend to be smaller rooms anyway, this means that they're shrinking too. Fortunately, light colors and reflective whites create the illusion of space. Whereas a dark kitchen can create a cave-like, claustrophobic effect, white decor can make a small kitchen look spacious.
Timeless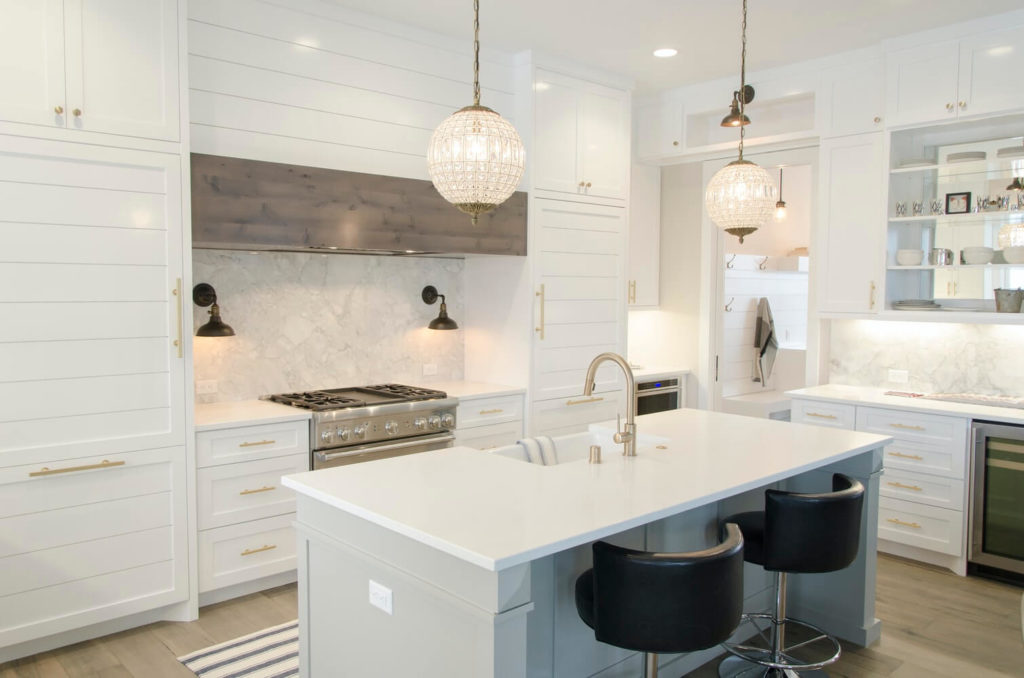 One of the main reasons that a white kitchen remodel is such a wise investment is that it won't go out of style. While trends may change, white is the perfect, uniform background. 
Regardless of how you change the surroundings, there's no worry of clashing. You can alter the paint colors, the backsplash, or the flooring without the fear of having to revisit your cabinetry in the coming years. Even changing the hardware or other decor elements will change the look of the entire room.
White kitchens go well with black, white, or stainless steel appliances. As cabinets and appliances tend to be the most costly aspect of a remodeling project, white kitchens are a budget-savvy investment.
Easy to Change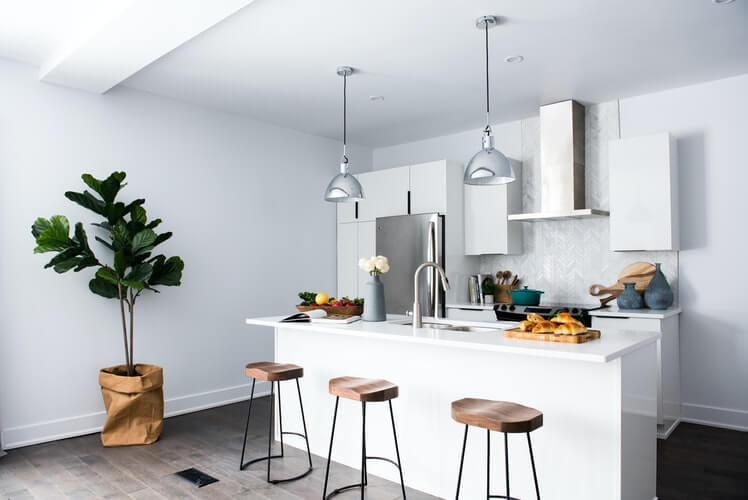 There have been a lot of eye-catching kitchen trends in recent years. Black kitchens have become popular as a stark contrast to the all-white look. Two-tone blends with dark cabinets on the bottom and light cabinets on the top encapsulate the beth of both looks Jewel tones are prevalent in 2020, with emerald and navy cabinets making a bold statement.
But what happens when those trends pass?
By 2030, those jewel tones might start looking a lot like the pastel trend of the 1970s: dated, out of fashion, and garish. The black kitchen, once sleek and elegant, might be viewed as ominous or imposing. White kitchens might be seen as dull and boring.
The difference? White is easy to cover. Darker tones are not.
If you decide that the white kitchen is no longer your taste, a fresh coat of paint can completely transform your cabinetry. Simply put, white kitchens will never go out of style.