We all cherish nostalgia, so when it gets closer to interior design, there are several trends we're eager to welcome with open arms. Fortunately, some of the best retro home decor from earlier has been given a contemporary makeover and looks much better than ever. From rattan decoration to gingham and wall sconces, these vintage decor trends are returning with a vengeance! Click or scroll down to find out how to get the desired appearance…
Wood Panels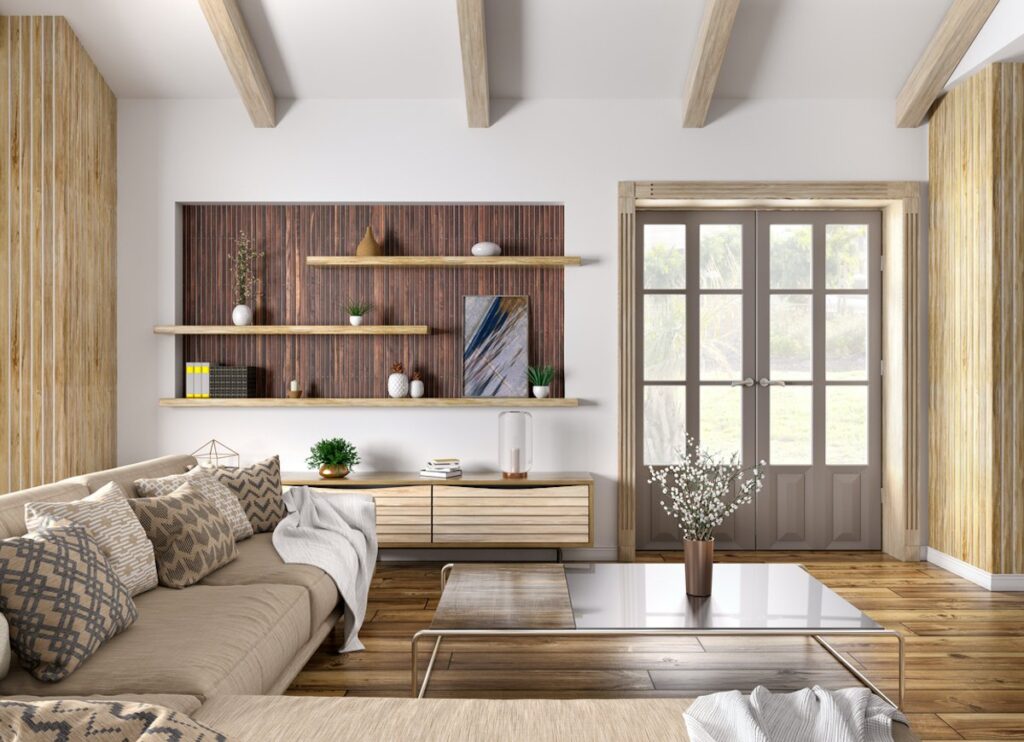 source: pinterest.com
Did you know that there are numerous types of wood paneling and that they're now widely known in home improvement projects?? There are five types in total:  beadboard, shiplap, drop siding,v-groove, and  board-&-batten,  all of which were widespread in the 60s and 70s. Furthermore, there are multiple methods to bring wood paneling into the vintage decor trends 2021, from accepting the rustic style to introducing wainscoting and blending types of wood.
House Plants
Houseplants, particularly spider plants & ferns were fashionable accents in the 1970s. Houseplants, in all their oxygenated beauty, are highly popular in design nowadays, both as a method of accentuating as well as cleansing the air. Liven up a space with a living wall, or place that spider plant and other house plants for home, in a decorative plant holder in a pleasant nook.
Macrame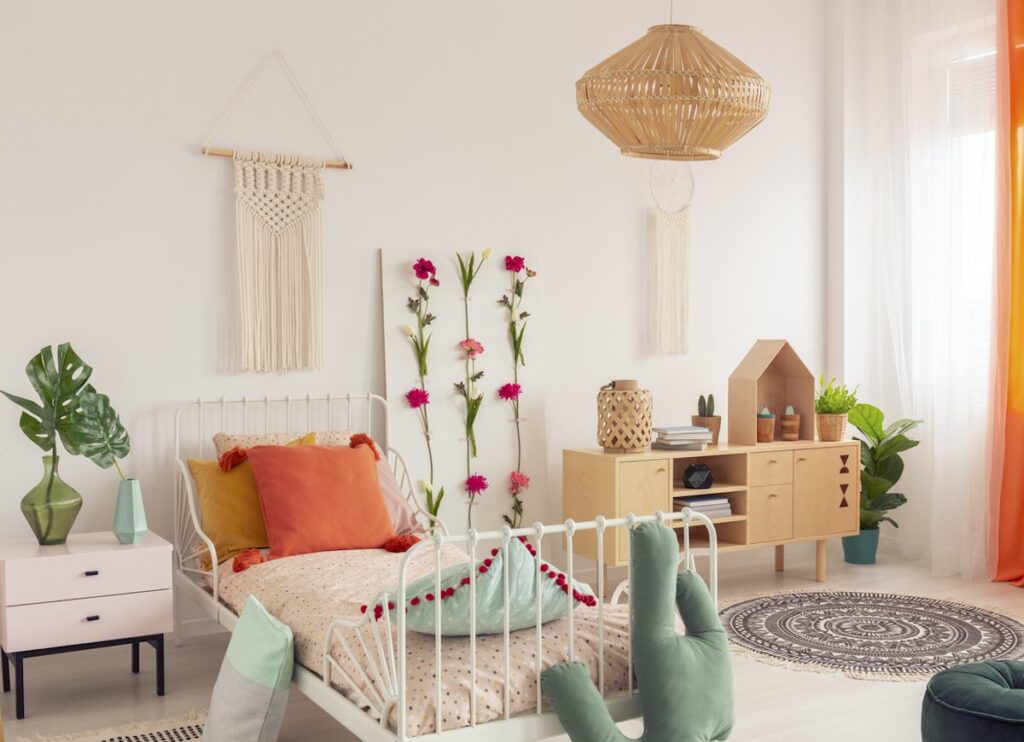 source: pinterest.com
This cutesy aesthetic was popular in the 1970s. Macramé is a type of textile-making that uses hand-tied knots rather than knitting with needles or warping on a loom. Many of the original 1970s designs, such as plant holders and wall coverings, have emerged, but with a more minimalistic touch of retro home decor that makes the designs less "catchy" and more bohemian sleek. Macramé may be the epic DIY of the day, but it has a centuries-long history!
Geometric Patterns
Even the Ancient Greeks and the Moroccans employed dramatic geometric patterns in their architectural and interior designs, while the 1900s witnessed angular structures and patterns in many shapes as this design trend flourished. Such designs are also associated with the Art Deco era — a style created in the 1920s and considered to have originated in Paris following WWI. The swirling and flowery themes of Art Nouveau were changed into leaner, sharper, curvilinear, or geometric lines in this instance. The design is trendy right now, with traditional strong aesthetics combined with an exactness that seems both fun and elegant.
Sunburst Motif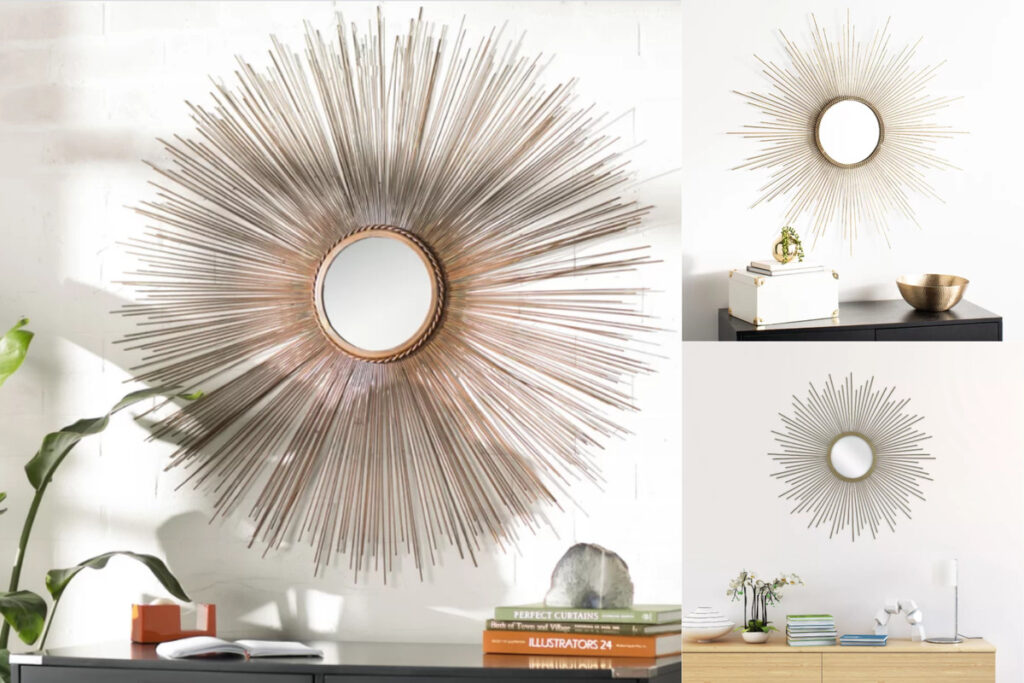 source: pinterest.com
The sunburst emblem has been used as a halo around people in medieval religious art for ages. The sunburst mirror was given an atomic space-age update in the 1950s and 1960s. They were known as starburst mirrors because they had little circular reflectors along the narrow beams. While they were historically gold in hue. They are now available in a range of finishes ranging from silver to raw wood.
Mirror Backsplash 
The mirroring backsplash was well-known during the disco period of the mid-1970s and early 1980s. It was all about bringing a bit of flair and even opening up the area a bit. Today, this retro home decor is appearing in classically decorated kitchens, blending minimalism with a touch of glitz.
Graphic Art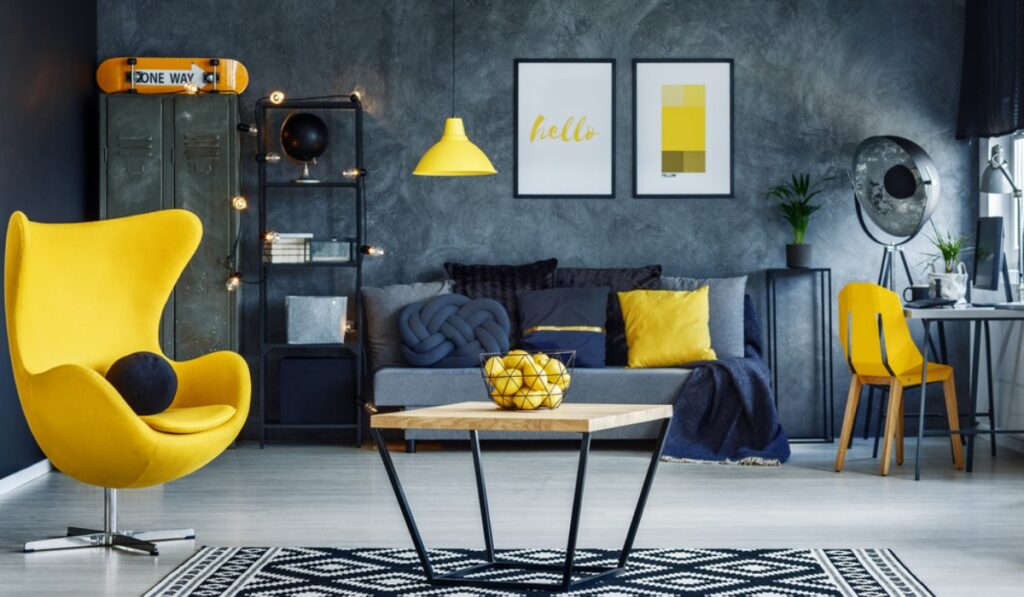 source: housing.com
Graphic art has frequently appeared as framed posters since the 1970s. While graphical art as a whole isn't fully up and running, striking and one-of-a-kind works of art are being employed as a bold focal point in a space with a clean-lined retro home decor interior.
Wicker Furniture
The first form of wicker furniture, a wicker infant cradle. Which was arrived on the Voyage in 1620 and became a standard piece of interiors from Victorian times until the 1930s. It experienced a short resurrection in the 1960s and 1970s, but it has now returned with a vengeance. The distinction is that it is used selectively in the home to avoid creating a matchy-matchy, antiquated look.
Wallpaper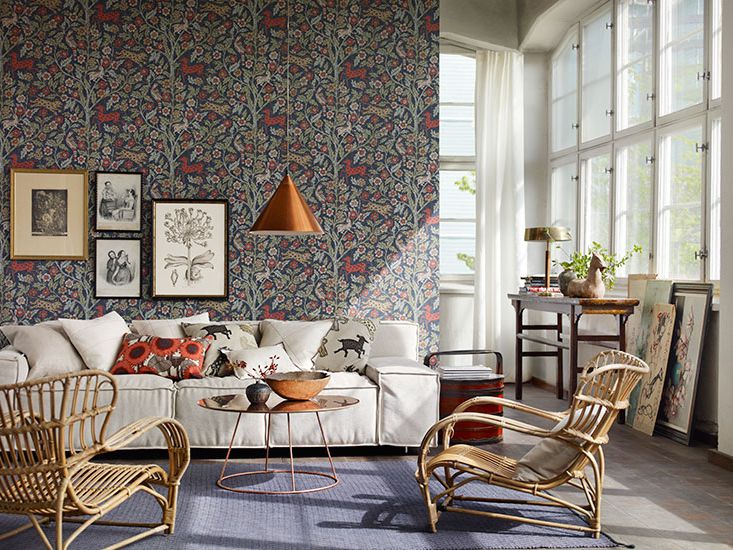 source: thespruce.com
It's the fact that wallpaper may be garish, bringing up memories of old flower designs in your grandmother's 1970s house. Today, though, it has made a significant resurgence that is both new and contemporary. Geometric designs, metallics, florals, and other patterns will give depth to your house, especially when applied to an accent wall. Take a look at these gorgeous & budget-friendly accent wall ideas.
Vintage Rug 
Vintage rugs are a terrific purchase because they don't appear to be going out of style. And there are several applications for them, from the sitting room to the kitchen to the foyer. They are an excellent way to bring retro home improvement, color, and design to your room.