The leaves are falling and winter is right around the corner. This means it is that time of the year when people love curling up inside their homes, drinking a cup of hot cocoa and binge-watching a movie with their loved ones.
However, that's not the only perk of the approaching cold weather. In fact, winter months are also ideal for engaging in certain home improvement and maintenance projects that will up the levels on the joy-meter this season. These upgrades can additionally prepare your home for the upcoming chilly weather and prevent the occurrence of any damages that may be caused due to low temperatures.
Generally speaking, there are a lot of things you can do to get ready for the cold season. From minor protective measures such as cleaning out your gutter to major changes such as installing new window treatments, take a look at these five essential winter home upgrades.
Update your HVAC system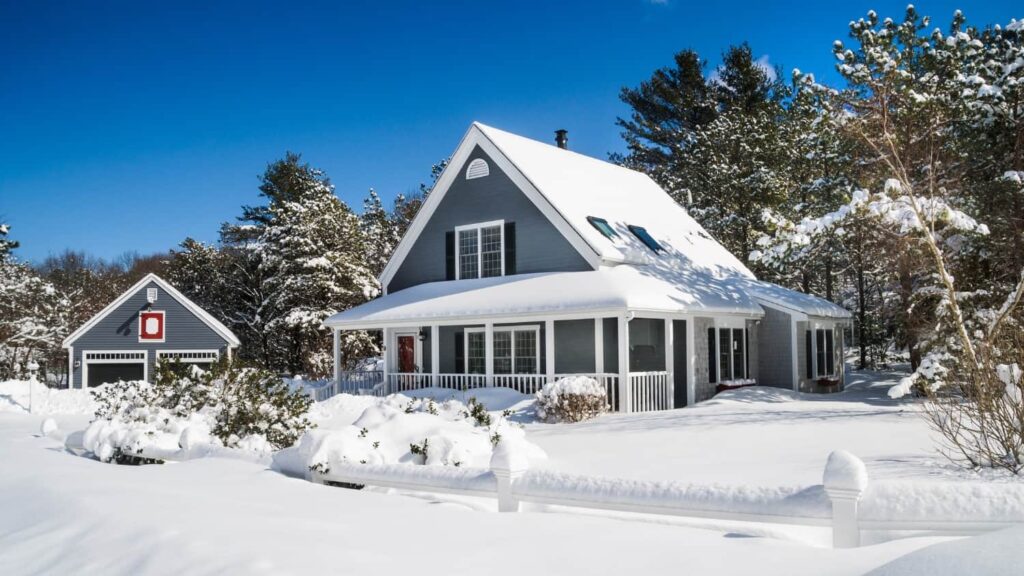 source: sixtyandme.com
Having an excellent heating system during the colder months is essential for getting through the season comfortably. So, if you have an older HVAC system in your house, this is the perfect time to update it so you can keep your interior warm at all times.
If you need help with this, you can book a consultation with vetted contractors through a platform like Local Home Pro to find the right professional that could give you advice about which HVAC system is best suited for your needs.
For example, furnaces are a very common option as they are energy-efficient and will certainly help lower your heating bills during the chilly months.
Clean your gutters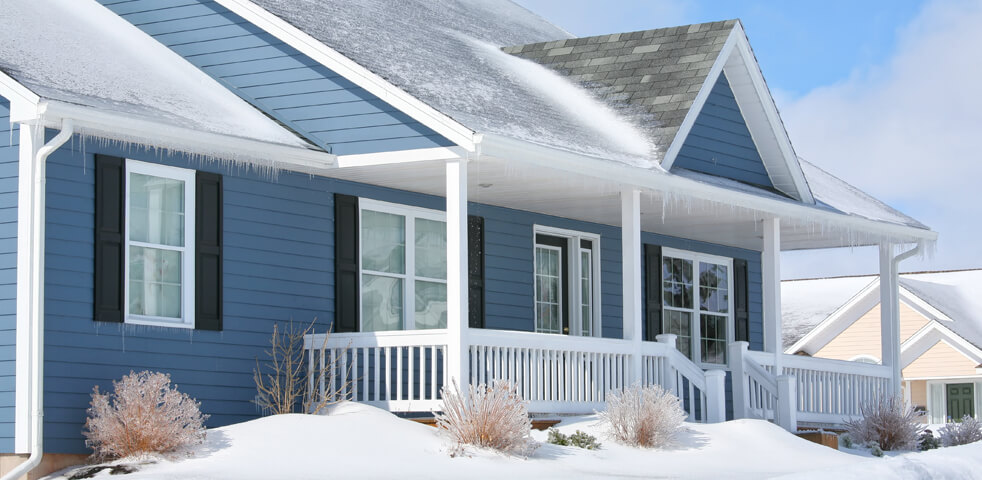 source: iii.org
Cleaning out your gutters is another essential home improvement project you should engage in before winter comes. The major reason for this is to reduce the risk of clogging your gutters and prevent further damages to your property. In fact, clogged gutters can lead to ice dams which can easily disrupt your house's foundation.
The great thing about this type of maintenance is that you can actually do it by yourself. The tools you need for the job are a sturdy, extendable ladder which you can climb on, a gutter scoop to remove gunk from the gutters and a hose to flush out the debris from inside the downspouts.
Prepare your backyard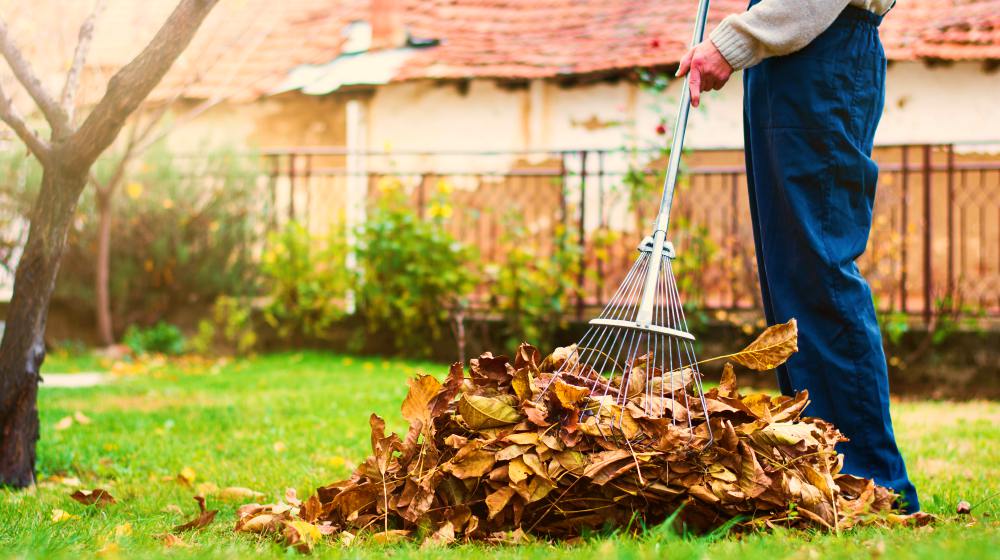 source: diyprojects.com
Since you will be using your garden a lot less during the colder months of the year, it is important that you prepare it well for winter. The reason why you should do this is because it will certainly pay off next spring as you will have fewer problems to deal with.
Start by protecting your patio furniture by covering it with traps or other special covers in order to prevent moisture from ruining the items. Also, keep any outdoor accessories such as cushions indoors when not in use.
Lastly, don't forget to amend the soil by adding compost to the garden beds to protect your flowers and weeds from getting damaged from snow and ice.
Make your interior feel cozier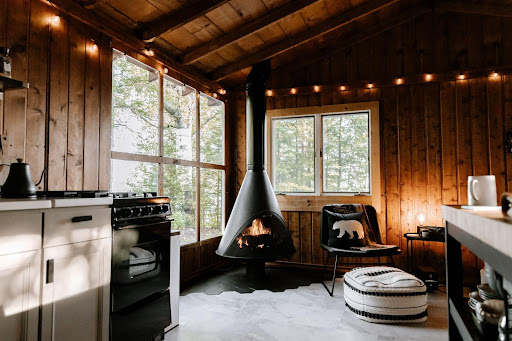 source: decorsmag.com
Besides engaging in major winter cosmetic changes around the house, you should also consider updating your interior to make it cozier and more welcoming this time of the year. From adding rich and deep colors to accessorizing the decor with fuzzy pillows and throws, there are several easy upgrades you can do.
For example, rugs are an excellent decorative piece that can enhance the visual appeal of your home while providing the space with warmth. Depending on your taste, you can choose between chunky knit wool rugs or faux fur rugs as they are a symbol of winter.
Also, don't forget to use home fragrances to match the winter landscape outdoors.
Final thoughts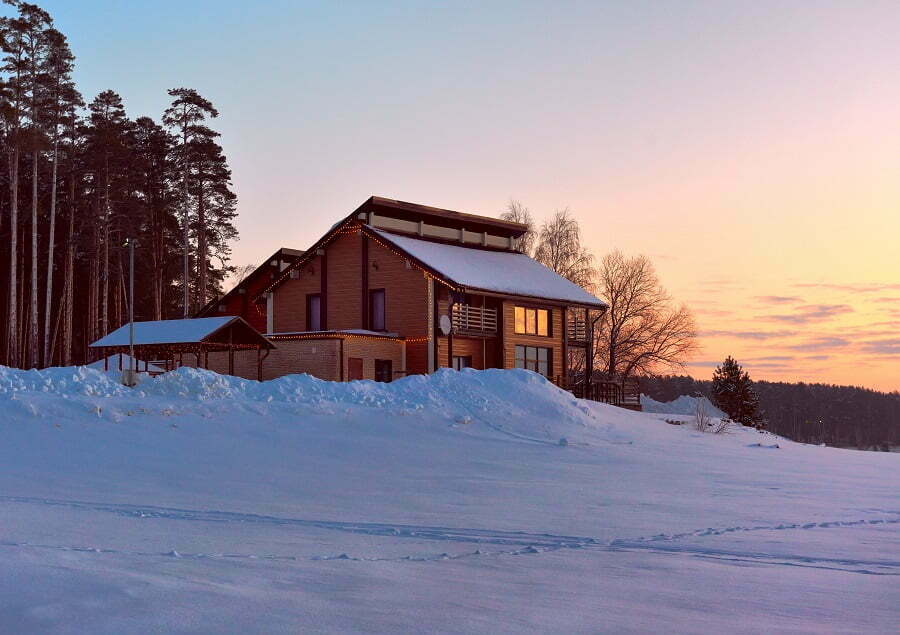 source: homeisd.com
Getting prepared for the cold season is important for protecting your property from damages that can be caused by heavy rains and severe snowstorms. There are a few home improvement and maintenance projects that will reduce the risks of potential house issues while keeping it cozy and welcoming for you and your visitors.
If you aren't sure where to start from, be sure to refer back to our post and find out what essential upgrades you should do to get your house ready for the colder months of the year.