When it comes to choosing the materials for your kitchen, there are many different options to choose from. Brass is a material that has been growing in popularity in recent years, and for good reason! Brass is strong and durable, yet also stylish and elegant. Here are the benefits of using brass in your kitchen, plus some tips on how to care for brass fixtures in your kitchen. So if you are considering using brass in your kitchen remodel, read on!
Brass is an alloy of copper and zinc. It is a strong, durable material that is perfect for many different applications in the kitchen. Brass can be used for everything from cabinet hardware to faucets and plumbing fixtures. It has a warm, golden color that adds a touch of luxury to any space.
Brass was actually already known about in prehistoric times. Many people are familiar with terms such as the 'Bronze Age' and the 'Iron Age', but there was no 'Brass Age'. Even though it was known about, it was very difficult to make. It's only been used more in the last thousand years when engineering methods improved. It's been used for many things over the centuries, such as for military applications during the Roman Empire. This was because it is strong and resistant to corrosion. As manufacturing became easier, brass eventually made its way into homes in the form of hardware and fixtures.
If you have brass in your home, or if you're thinking of getting some brass installed in your kitchen, you'll be pleased to know that caring for brass is relatively easy. Just be sure to clean it regularly with a soft cloth and warm, soapy water. You can also use a brass polish to keep your brass looking shiny and new. Just be sure to follow the manufacturer's instructions when using any cleaners or polishes on your brass.
So what are the benefits of having brass kitchenware?
It's Durable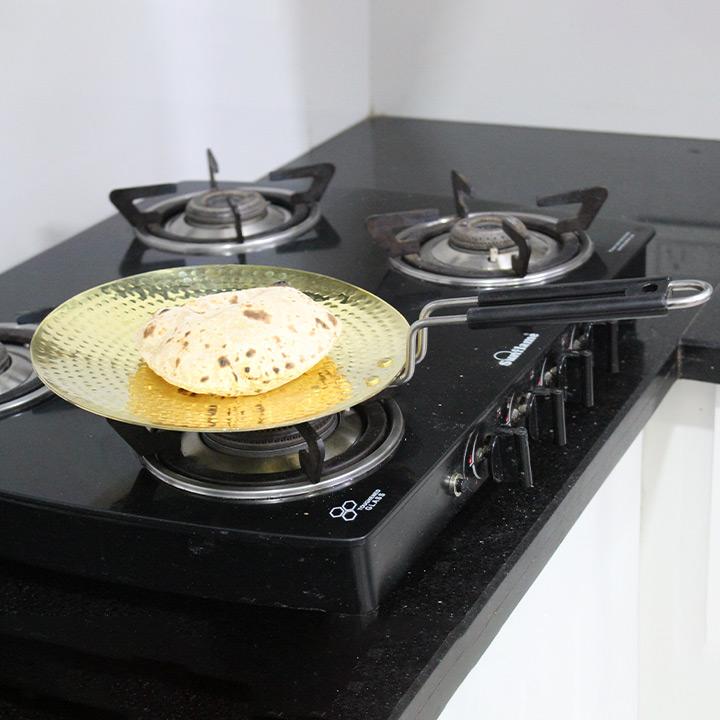 source: thepostingtree.com
First of all, brass is very strong and durable. It's also resistant to corrosion. Brass will not rust or tarnish over time like other metals, so it's a great choice for areas like the kitchen where there is a lot of moisture.
If you get a brass sink, it will withstand years of use and abuse. The same goes for brass hardware on your cabinets or drawers. It's also a good choice for faucets and other plumbing fixtures.
In addition, it's becoming increasingly popular to have brass details on kitchen ranges, and on range hoods, such as the Coppersmith brass range hoods.
It's Stylish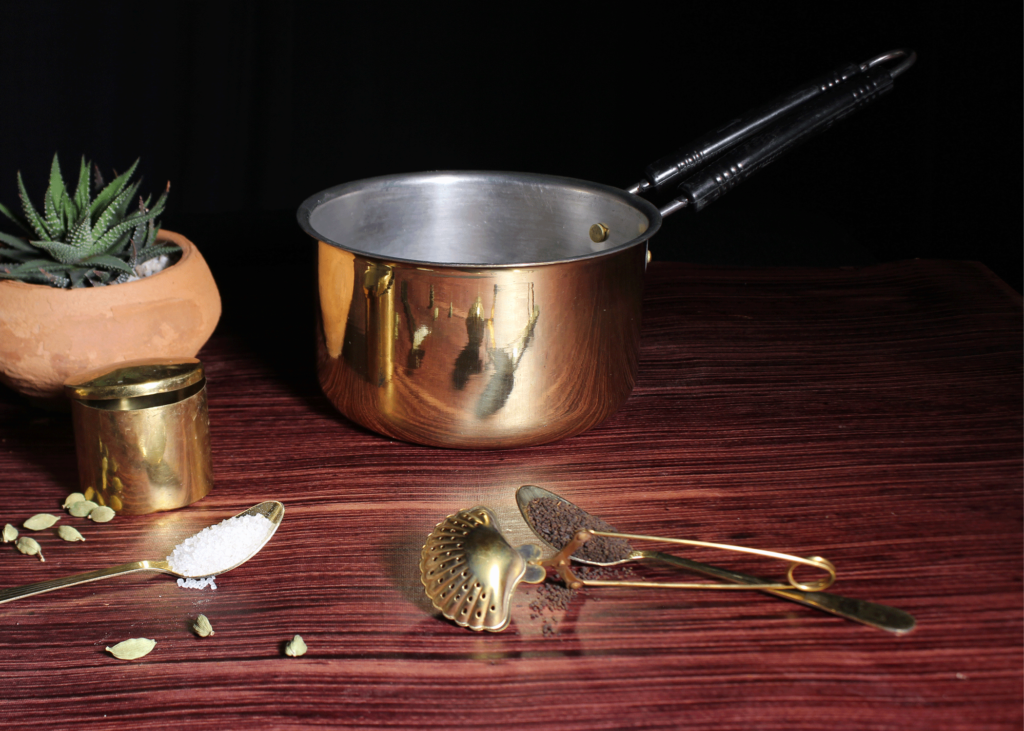 source: pinterest.com
Brass has a warm, golden color that adds a feeling of elegance to any space. It's perfect for creating an luxurious, sophisticated look in your kitchen.
If you want to add a bit of brass to your kitchen without going overboard, consider using it for your cabinet hardware, or for a few accent pieces such as a vase or lamp. This is an understated way of adding a bit of glamor to your space. And because it's a tough and sturdy metal, it won't lose its appeal quickly, whereas cheaper materials start to show their wear and tear very quickly.
It's Easy to Care For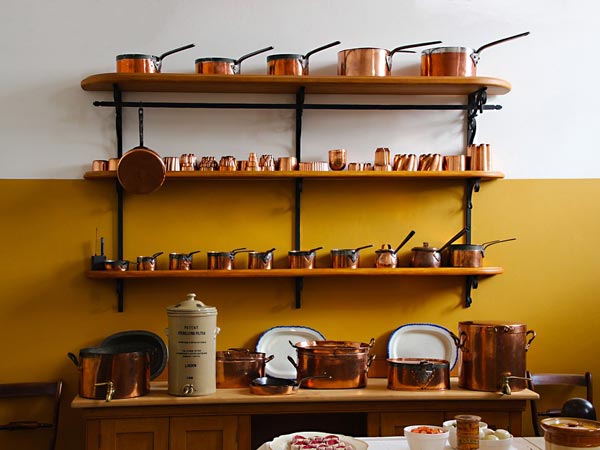 source: boldsky.com
This is a major plus point for people in a kitchen, because kitchens need to be cleaned and cared for on a daily basis. Brass is a very easy material to care for, and it doesn't need any particularly special treatment to keep it well maintained.
There are other materials that people incorporate into their kitchens that they are surprised need a lot of maintenance in reality. This includes marble, which is a little porous. Marble needs to be sealed every few months to keep it from staining. Wood also needs a little more care than people realize. It needs to be oiled or sealed to prevent it from warping or drying out.
Brass, on the other hand, is very low maintenance. You can simply wipe it down with a soft cloth and warm, soapy water. You can also use a brass polish to keep your brass looking shiny and new.
It Retains Its Value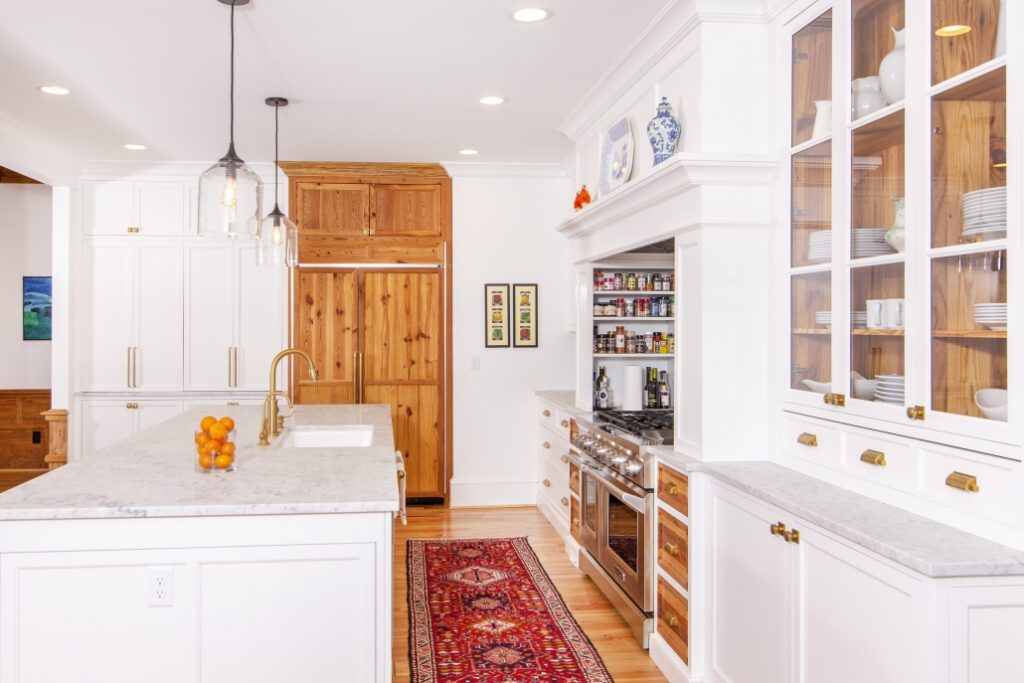 source: walkerwoodworking.com
Another great thing about brass is that it actually retains its value over time. This means that if you ever decide to sell your home, any brass fixtures or details that you have added will actually add to the resale value of your home. The same goes for renovating your kitchen again in the distant future. If you want to change up some of your brass fixtures, it's likely you could actually sell them for a decent amount of money.
This is in contrast to other materials which may depreciate in value, or which may even need to be replaced before you sell your home. For example, if you have a marble countertop, it's possible that it could get damaged or scratched over time. This would then need to be replaced before you sell your home, as potential buyers would be put off by this. Wood is also susceptible to damage from water or heat, which means it may need to be replaced sooner rather than later, leaving you financially worse off.
Brass is a great choice for people who want to add a touch of luxury to their kitchen without breaking the bank. It's also perfect for people who want a low-maintenance option that will retain its value over time. So if you're looking for a new material for your kitchen, be sure to consider brass!