Get smart with seating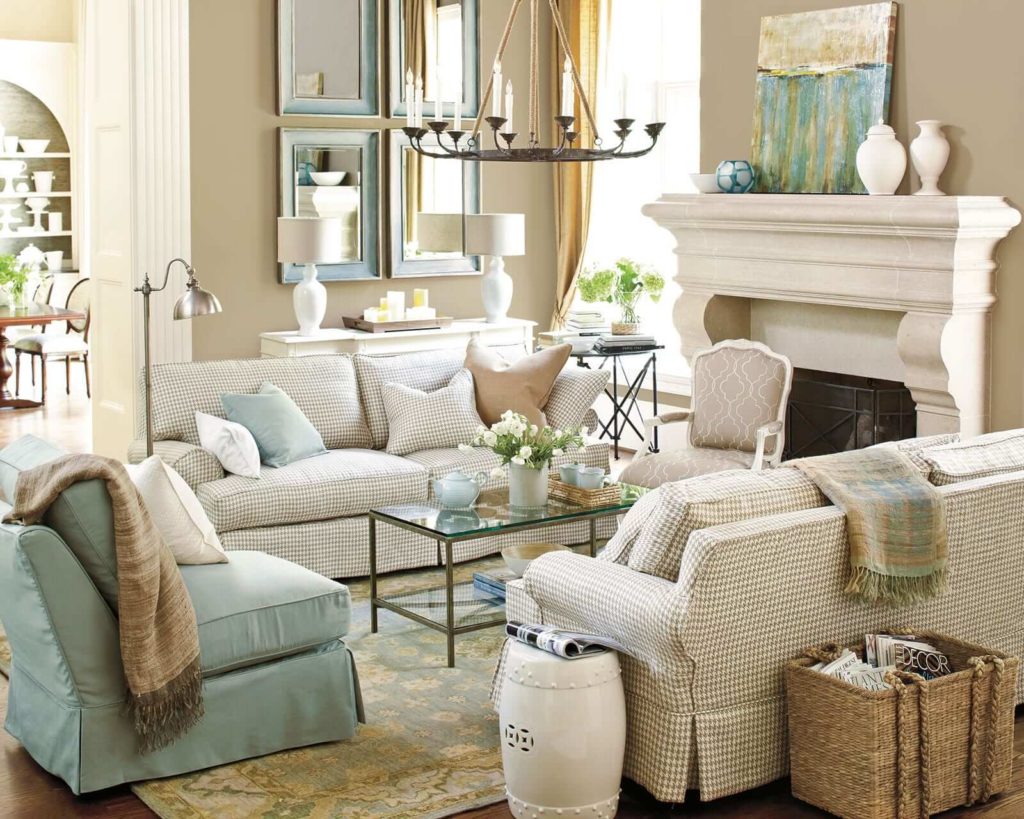 source: ballarddesigns.com
‌A small living room must contain proper number of seats for the guests. Renovating you living room with beautiful sofas in a square or rectangle position from all side, can provide an attractive look to your living room with all sort of different seating arrangements and adding of a fireplace and a glass table in the middle of the sofa arrangement.
Decorate vertically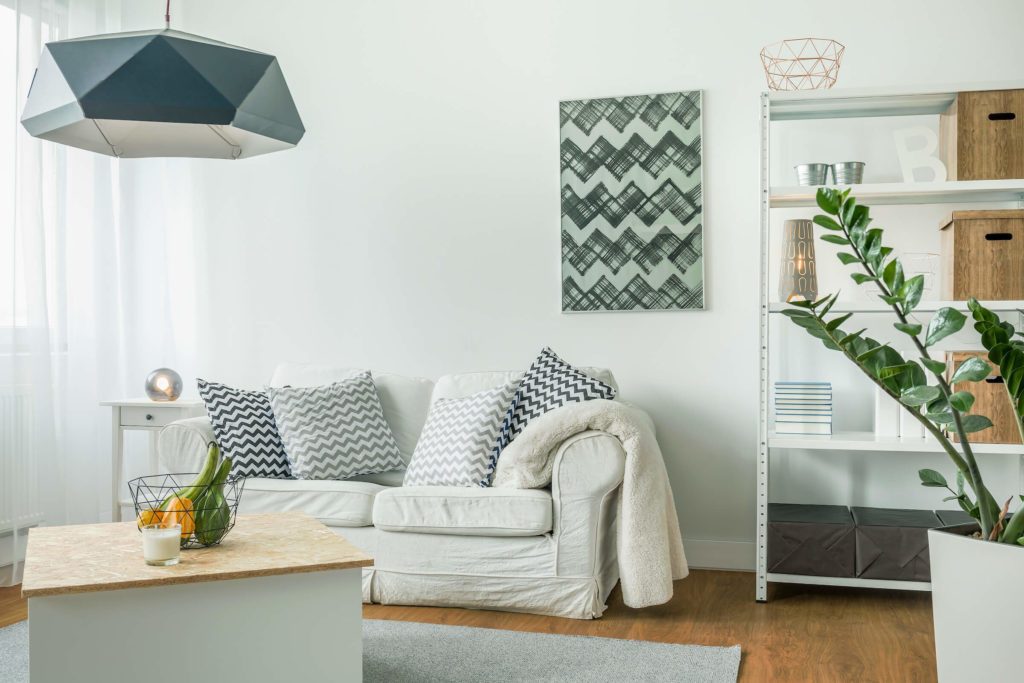 source: freshhome.com
Adding vertical bookshelf and vertical painting along with it which will match the color of the wall may make your living room look stunning. The shelf will not only provide storage but also an attractive look by keeping showpieces and photo frames and books in it will make your living room look unique.
Factor in multi-purpose pieces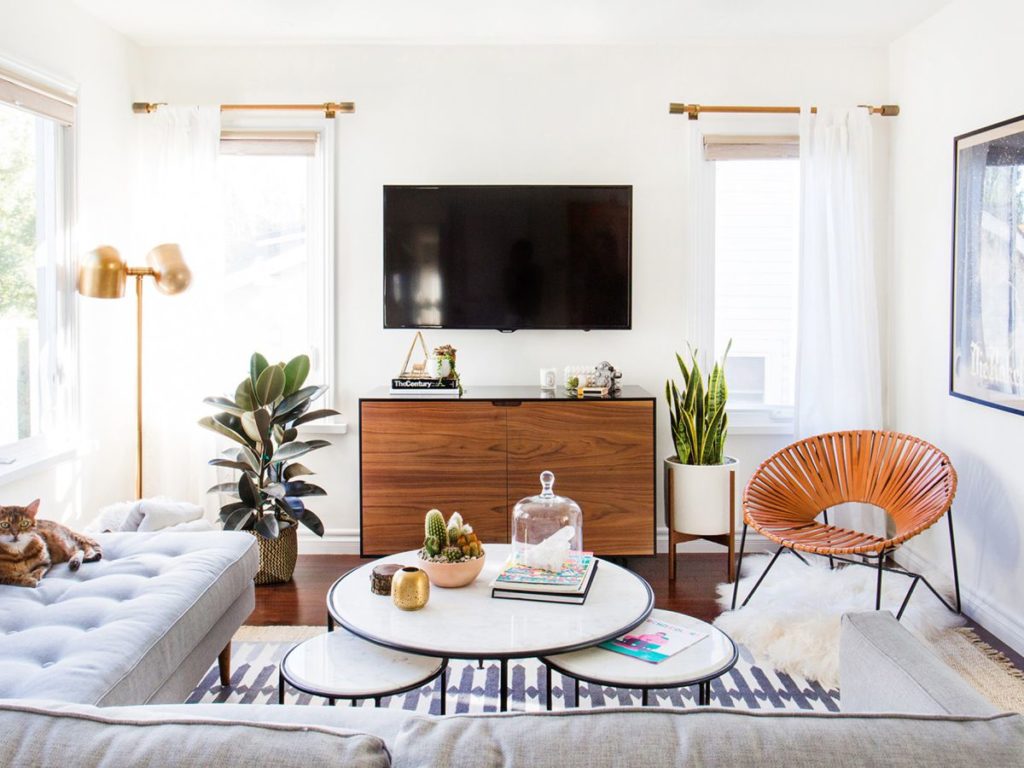 source: thespruce.com
‌ Apart from using stylish sofa set or chairs you can also decorate your living room with unique renovating tables. You can customize the table as per your wish. Other than buying individual sofa sets you can decorate your small living room with multipurpose pieces sofa set which can be used for seating purpose as well as, as a lounge for resting. ‌ 
Invest in stylish storage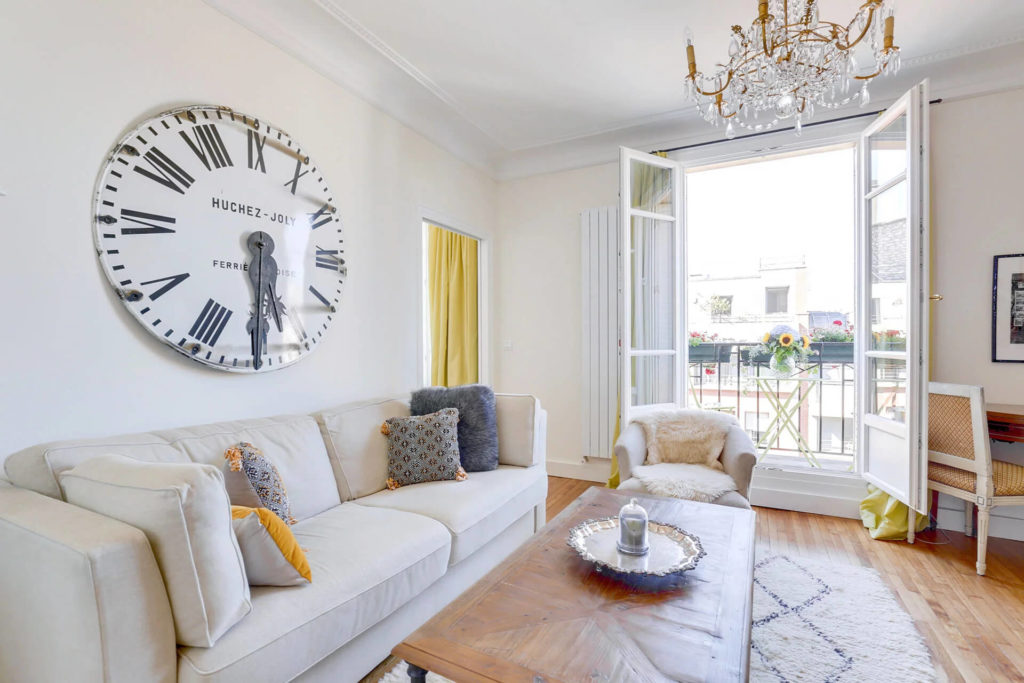 source: nbcsource.com
‌ Other than the furniture and shelves used to decorate the small living room, you can go with wall decoration, putting a huge clock on one side of the walls in living room may makes it look classy. Decorating the wall of the living room and even adding shelves to the wall may help you to invest stylish storage and provide a stunning attractive look to your living room.
Add style with pop art!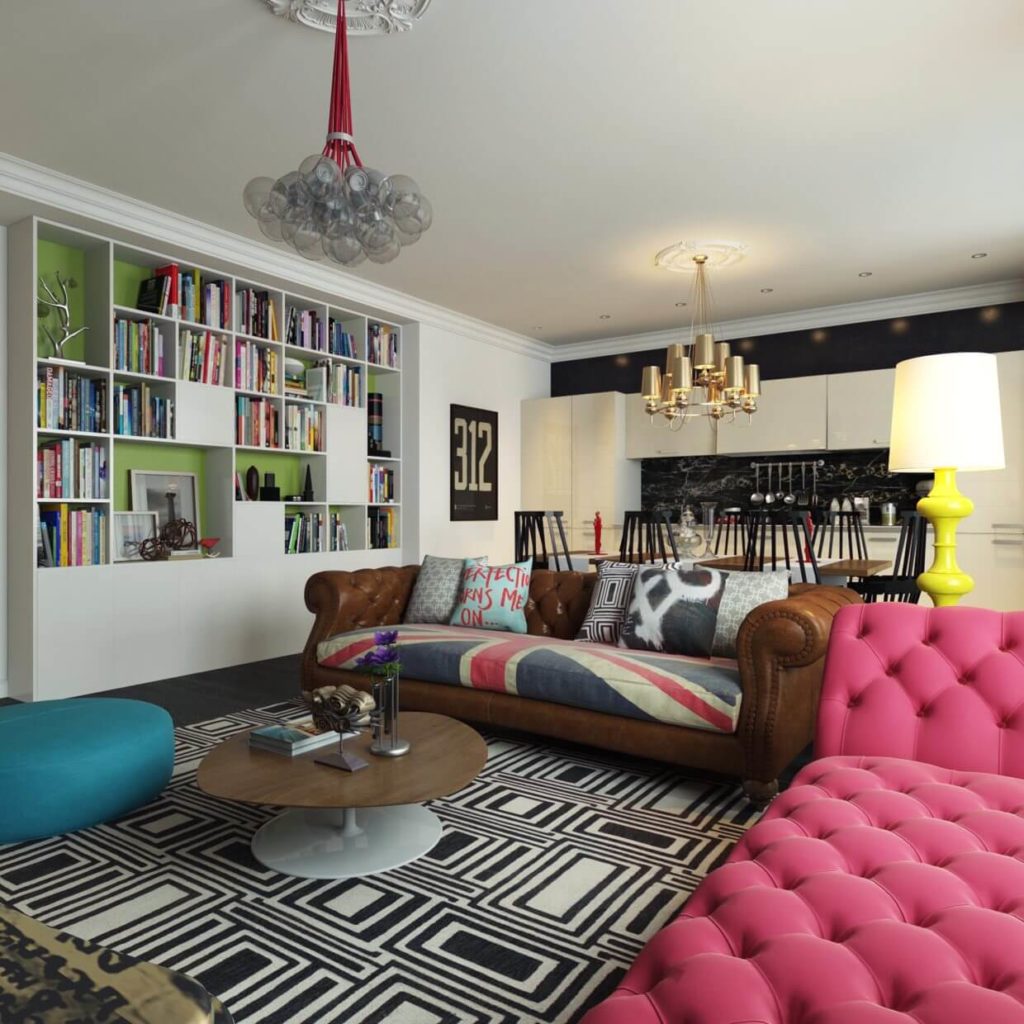 source: home-designing.com
‌You can make your living room look attractive and unique by using bright colors. Bright colors attract your eyes and give a mesmerizing look to your living room. By installing night lamps and other ceiling hanging with lights will make your living room look bright. You can also use a floor to ceiling bookshelf to keep books and other accessories which also provides storage along with the stunning look. Using furniture with different colors and bright lights along with wall paintings will give your small living room an aesthetic look.
Choose cool colors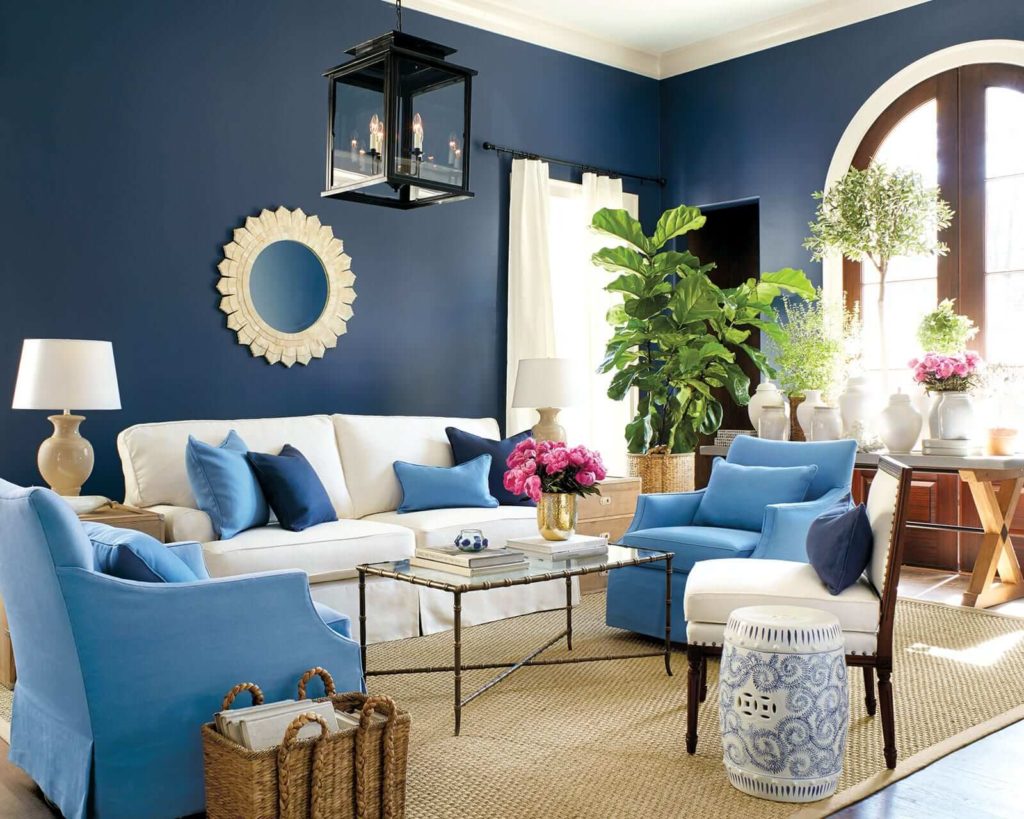 source: ballarddesigns.com
‌Choosing a color for the wall in a living room is quite a tough decision as you need to arrange the color of the sofa and cushions and other items in the living room accordingly, matching with the walls. Apart from using different colorful items you may choose a particular color for the living room and renovate the entire room with combination of those colors. Using of colors of particular shades will make your living room look unique.
Tweak the furniture arrangement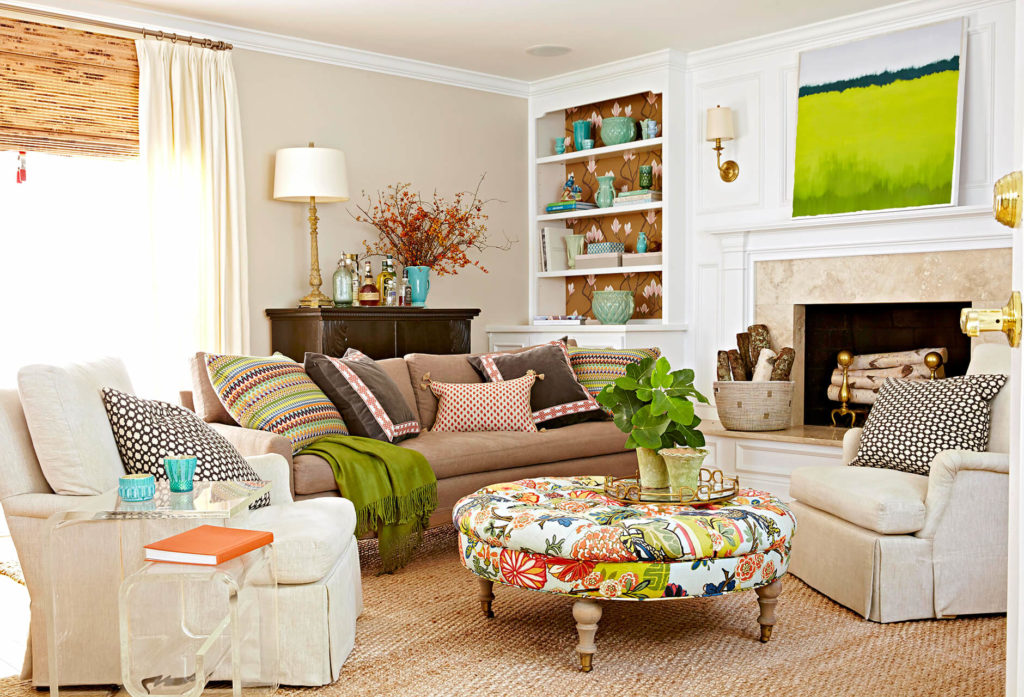 source: bhg.com
‌Normally arranging the sofa or the furniture in a living group is typical. To make your living room look different and classic you can tweak the furniture arrangement. You can place the furniture and sofas in the living room along with the table in a cozy way which won't make the living room look haphazard but provide a homely feeling and attract the guests.
Add interest with layers and textures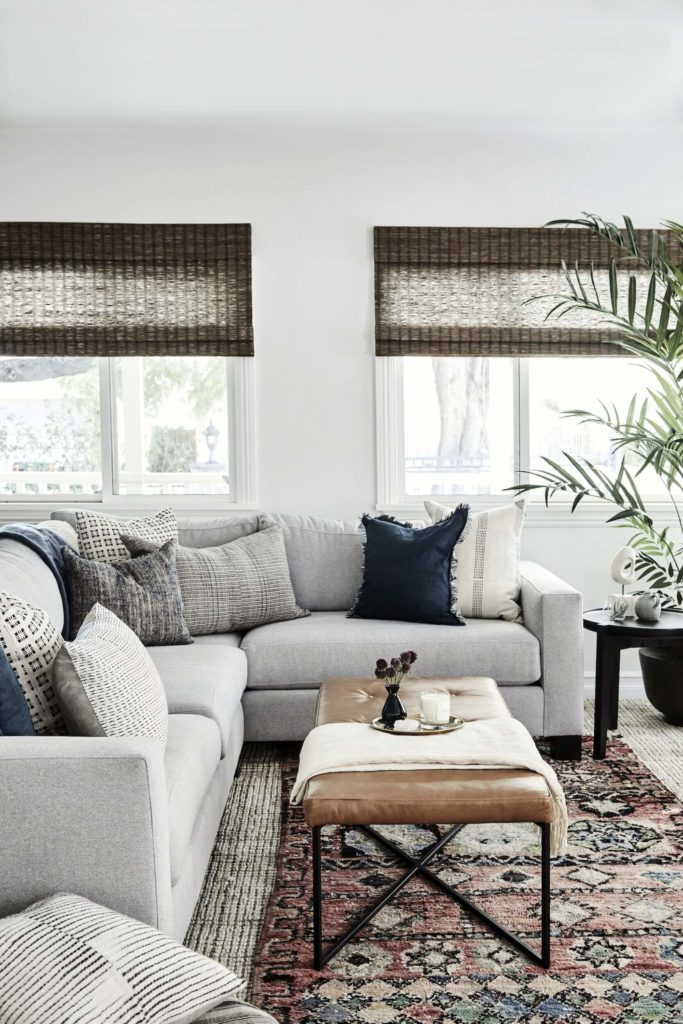 source: hearstapps.com
 Using bright colors for a living room or renovating your living room with particular color shades is unique. But it's rather trendy to use layers and textures of light colors and decorate your living room. Using of white color for the wall with grey shades for the sofas and the cushions and black leathery tables and other furniture will provide an ethic look to your small living room. Using of less colorful items but decorating it with shades of white and grey will provide texture and elegant look to your living room.
‌The first and foremost thing for a guest to look at as they enter the house is the living room. It must be made in a cozy and welcoming manner with proper requirements such as having a beautiful fireplace or a television set. Living room decoration must have a combined touch of modernization as well as old fashioned features which will make the room look different and established, thus, attracting the guests.