If you get tired of your hair, you can change it up and get a new hairstyle. If you get tired of your job, you can look for new work. If you get tired of your house, however, there's no easy way to trade it in for a new one.
Thankfully, you can give your home a modern makeover and make it look fresh again. Not only will you add to your home's precious memories, but you'll be creating a whole new narrative. Spruce up your home with these simple yet impactful changes.
Revamp the Kitchen
source: pinterest.com
Give your kitchen a modern pick-me-up with classy induction cooktops. These cooktops are used in professional kitchens and can add that hint of modernized sophistication to your space.
Of course, you will need to also invest in cookware that is compatible with induction cooktops. Your best bet here is to buy a high-quality set with a non-toxic surface that will stand the test of time. The beauty of well-made induction cookware is that it is durable and able to be used on any kind of cooktop. 
Say Goodbye to the Wallpaper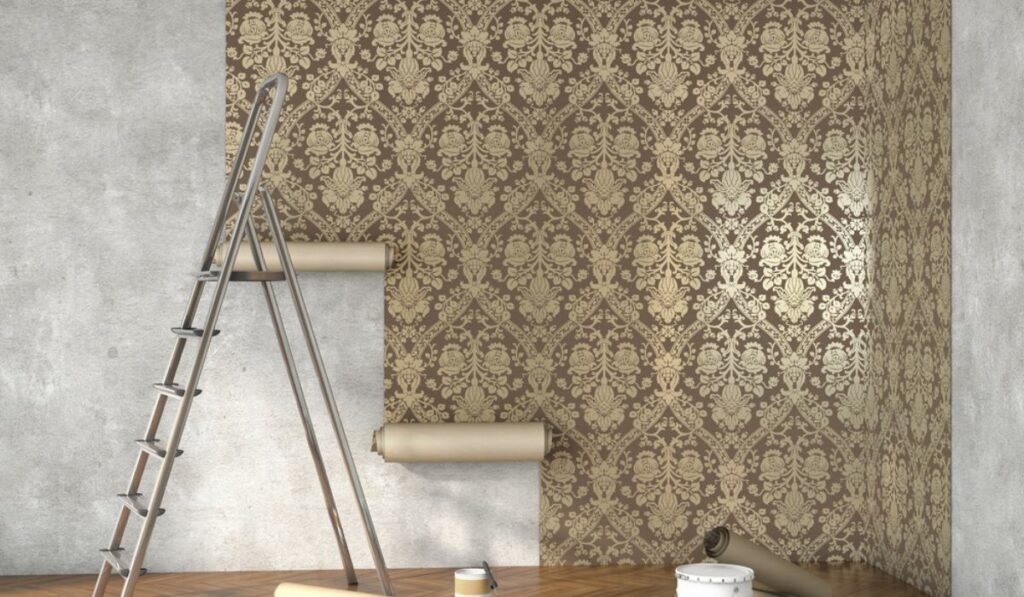 source: pinterest.com
Wallpaper can be a unique way to customize your walls, but after having the same wallpaper design for a long time, it starts to age both metaphorically and literally. In fact, wallpaper can look weathered and may even grow mold if left to wither on your walls too long.
Transform your walls with a coat of paint or invest in one of the many new, exciting, and trendy wallpaper designs. Pastel prints can help you create a tropical British colonial or classic Americana look, while muted tones lend themselves well to an organic aesthetic.
Drape It Up
Drapes can spice up your home like nothing else. Curtains can actually make or break the appearance of your home, so toss away those old drapes and replace them with modern Italian curtains or something similar that's on-trend and delicious to look at.
Regardless of the style you're going for, choose your colors wisely because different shades and tones can make your home appear smaller and cozier or larger and more spacious.
Pantry Clean-out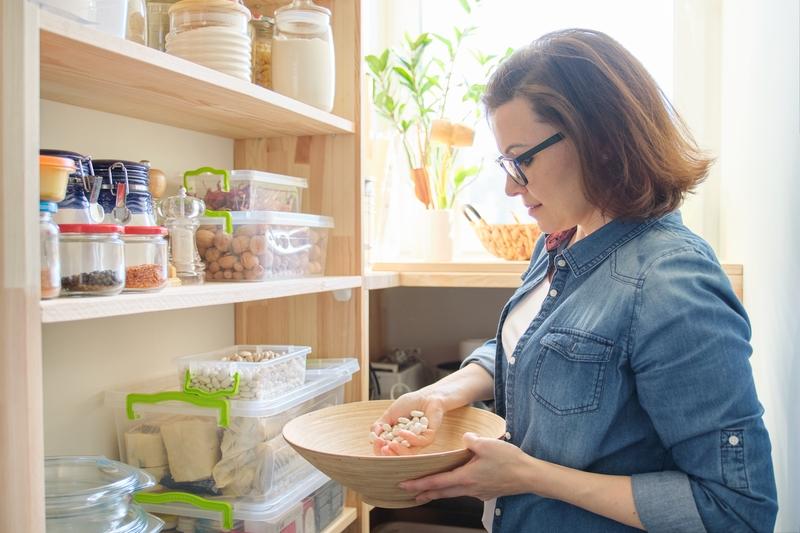 source: cookinggods.com
Can you imagine how different your home would look if you were to get rid of all those knick-knacks you've been collecting? 
Since it's one of the smallest spaces in the house, an easy place to start is with the pantry. Find creative and practical ways to get things organized. Perhaps buy some new storage containers so that you can neatly pack things away as you go about organizing the rest of the house.
Consider New Furniture
Provided this is within your budget, consider making a bigger change by investing in new furniture. A new sofa can enhance the appearance of your living room entirely. 
If you're working from a tight budget, start with smaller furniture pieces and then buy larger items as the transformation progresses. A new couch here, a couple of side chairs there can be all you need to herald in a new season and reinvent your space.
Bathroom Edit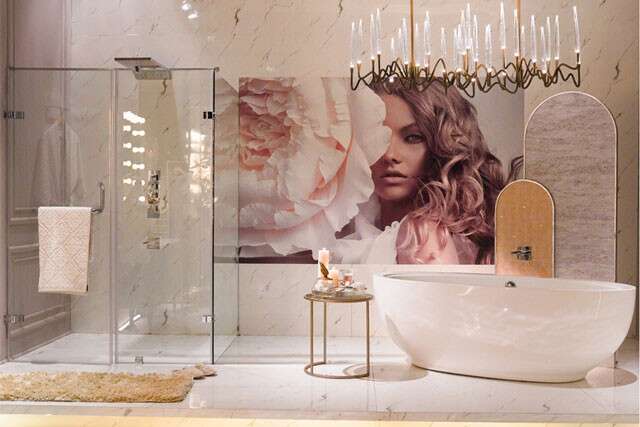 source: pinterest.com
Is your bathroom mat getting old? Change things up with new bathroom mats, shower curtains, bathroom accessories, and storage drawers. Simple changes can often have the most meaningful impacts. 
The tips above are just the beginning of your journey. If you're determined to make your old-school home more modern, you'll need to stay abreast of all the latest home trends. So, brew up a cup of your favorite tea or coffee, and settle into some regular research sessions. Most of all, enjoy the process!