The home is your safe space, and it should make you feel calm, relaxed, and refreshed. For this to happen, the design has to be done right. That means using soothing colors, working with a tidy-but-not-stuffy aesthetic, and choosing furniture that's both stylish and comfortable for long periods. If you're ready to create your ideal sanctuary in the form of a home or if you want some new ideas, check out these tips at The Architecture Designs.
Choose Soothing Colors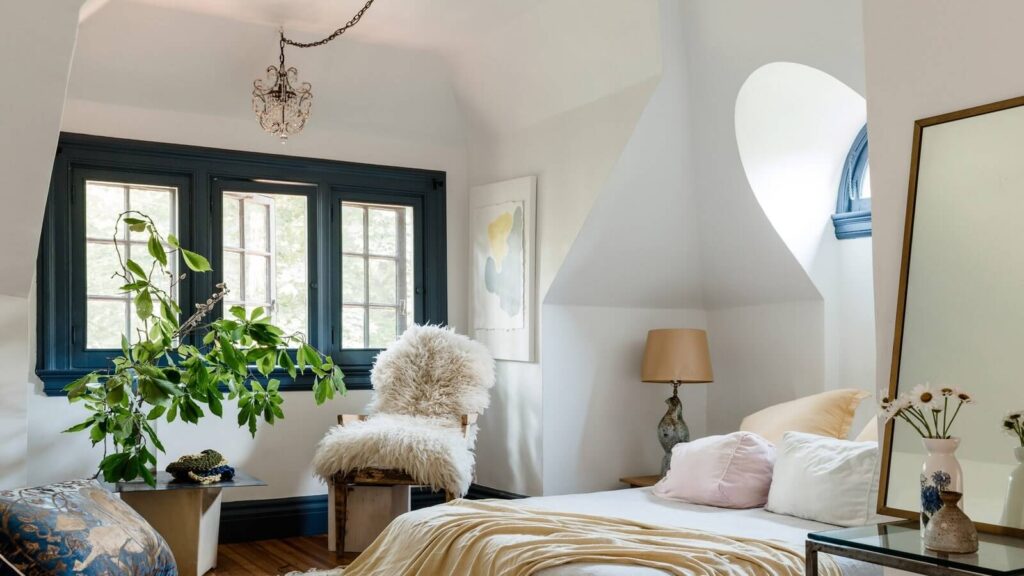 source: architecturaldigest.com
Choose colors that are soothing and won't make your eyes tired. The best way to do this is by using the five primary colors: red, yellow, blue, green, and purple. Use these in different hues or shades so you can create a room with all the right energy for its purpose – whether it's an office space or a bedroom. The clam and relax hues are your best bet for a space like a bedroom. From oriental rugs to wall paint and decor, these colors will help your mind and body relax so you can sleep better. While darker or bolder hues may be great for an office area or a study, they might not work well for bedrooms. The best colors to use at home are the ones that make you feel good.
Choose Relaxing Textures
To keep the feeling calm, your home must have textured surfaces. This may mean putting in a rug or cover for furniture that is smooth and sleek. There are plenty of materials to choose from, including wool, cotton, linen, silk, and bamboo. The soft and cozy feeling of these materials will help you to unwind. Choose a texture that feels inviting, like velvet or canvas, and pair it with muted colors when it comes to the wall.
Choose Relaxing Colors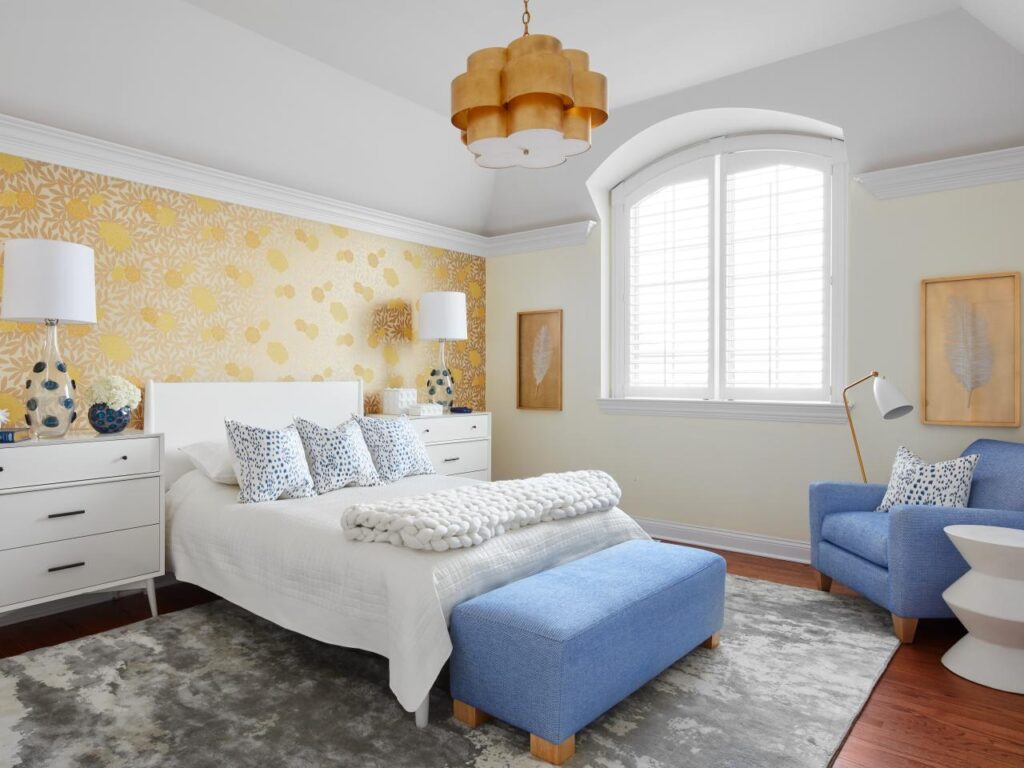 source: hgtv.com
When decorating your bedroom or any other space in the home that you want to feel relaxed – try using colors like blue-green yellow sage, etc. These are some of the most soothing hues for a room. The best way to find out which colors will work best in your home is to try them out. Avoid dark shades and bright neon tones, as they are both stimulating.
Find Your Zen Spot
One of the ways that you can create a relaxing spot in your home, even if it's just for 15 minutes – is through meditation. So find somewhere comfortable and quiet (like a bedroom) and permit yourself to let go of everything. Creating a meditation room in your home is a great way to make it serene, peaceful, and soothing. Use calming colors in the room like blue or green associated with water which has been used as a metaphor for calmness over time. You can also incorporate candles, incense, fresh flowers, etc. These are all items you may not think to have in your living room, but they will be a great addition to help you focus on the present moment.
Choose Furniture That's Comfortable and Looks Great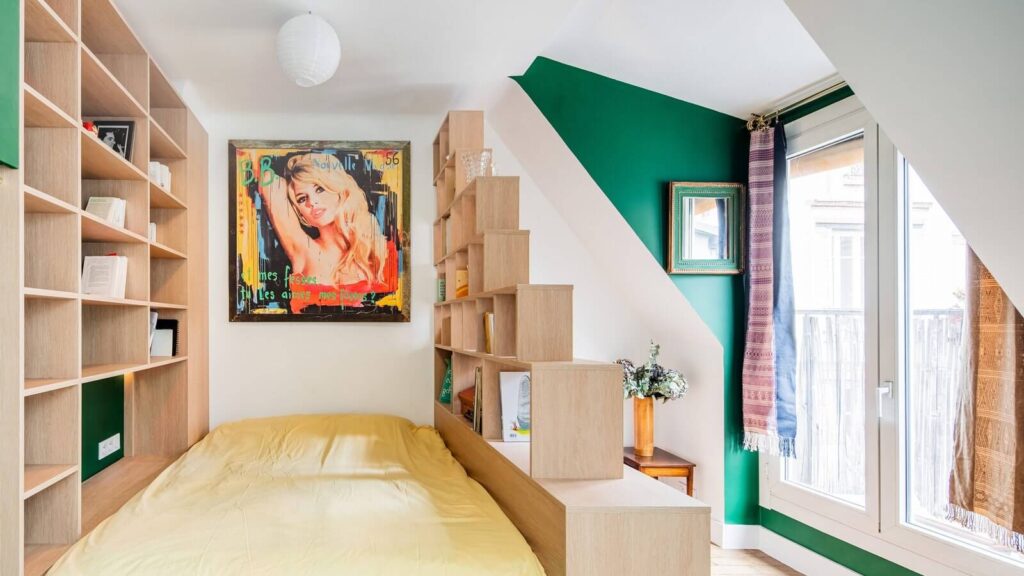 source: architecturaldigest.com
When it comes to furniture selection, there are plenty of options when you're looking for something that will look great in your room and feel comfortable over time. From futons to sofas, chairs to ottomans – we're sure you'll find a piece that's perfect for your space. Not choose too big or clustered, but don't go too small either.
Match Your Furniture to Your Walls
One great way to tie all elements in a room together is by matching up furniture with walls – from light blue chairs on bright white walls anchored with a pop of red ottoman or black chair near an antiqued white console. Yellow walls with a blue sofa and bright green ottoman create an airy, sunny space for entertaining or relaxing. Don't Overlook the Power of Pillows. They Can Make Your Room Come Alive! As far as bedding goes, selecting a really good quality pillow is key to your comfort over time. Choose soft, comfortable modern rugs to go with your bedding. In general, the quieter colors are best for bedrooms since they're better at blocking unwanted light and noise that can interrupt sleep.
A White Bedroom Can Be a Lovely Spot to Relax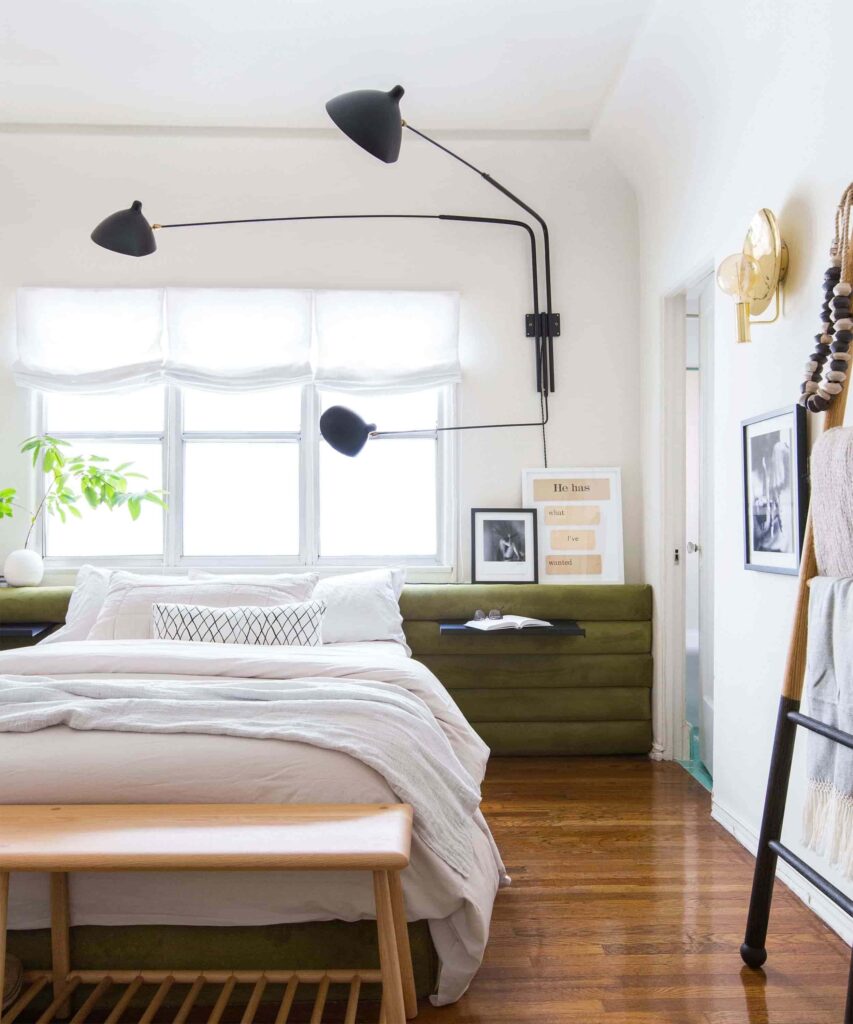 source: hearstapps.com
While white is often associated with peace and serenity, decorating your bedroom in white can be a lovely way to create an airy and relaxing space. The bedroom should feel inviting but not messy or chaotic. Add extra pillows with colors that match the room's color scheme to make your bed more enticing. Sheets in light shades like white or cream are great for adding a tranquil feeling.
Lighting Matters
Lighting is another important element to consider when decorating a room. Make sure you have enough light in the space and that it's coming from multiple sources if possible for a more relaxing atmosphere, or choose lamps with soft shades of amber or blue tones. Another way to make your home come alive is through accessories like vases, bowls, candles, and lighting fixtures.
Choose the Least Fussy Wall Treatment Possible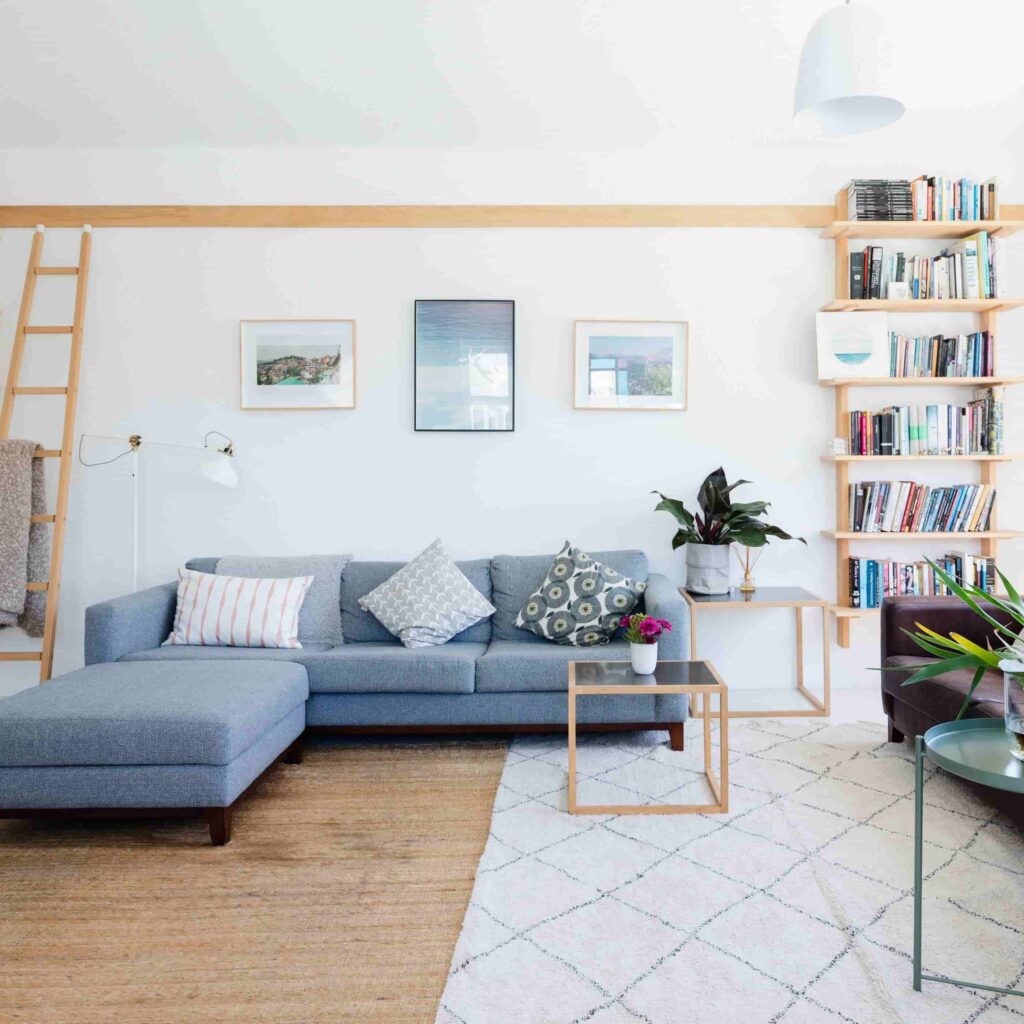 source: thespruce.com
Wall treatments can be incredibly beneficial to home decorating – they help create mood and atmosphere in any room, from helping make a living room feel more welcoming to providing privacy in bedrooms. The best wall treatment is usually one of two things: paint or an accent wall. The best, cheapest option for a home is usually to choose the least thorough treatment possible and then do something with color on one of your walls (creating interest in any space). Paint is cheaper than wallpaper, which means it's more versatile – you can change it up whenever you want!
Decorate with Style and Function in Mind
Designing a room to be soothing doesn't mean that it can't also have style or function; you need to know the difference. For instance, if your office space is soothing but cluttered, that's not helpful at all for productivity because you'll only end up feeling more stressed.
A Color is a Powerful Tool for Mood-Enhancement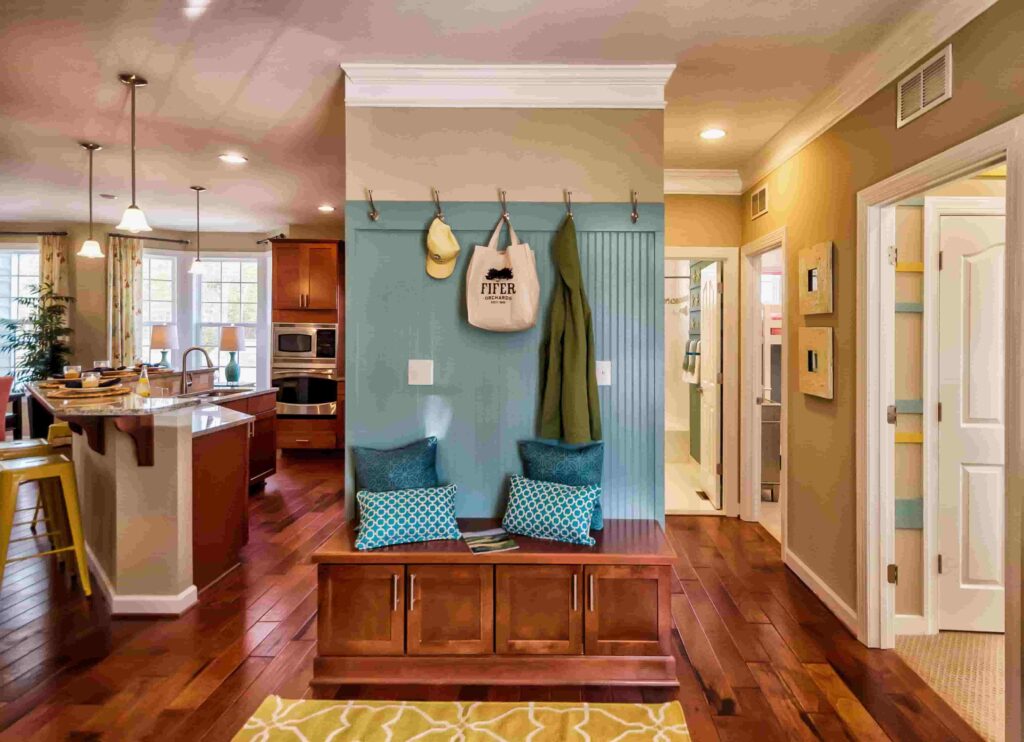 source: baywoodgreens.com
When designing your space, use color to enhance the mood you want in that room. Red can be energizing and create excitement; blue can promote calmness or serenity. If you're feeling stressed, avoid colors like red or yellow because they stimulate rather than soothe.
Finally
Let's face it. The world can be a stressful place. Don't let that stress get into your home by decorating with soft and comfortable vintage rugs from RugKnots. We carry various styles in our online store, so finding one for your space is easy! You will feel more relaxed and refreshed after adding these plush accents to your room because they are made from 100% wool fibers or eco-friendly materials like hemp. Put some color on those cold floors, so you feel warm inside and out without breaking the bank. What style of rug do you want?