It's the world's most preferred natural countertop material for kitchens and bathrooms. It's famous for a reason: it's long-lasting, low-maintenance, and attractive. It's also a reasonably inexpensive renovation for an older kitchen that will increase the value of your home if you decide to sell. So if you're remodeling your kitchen and want to find the perfect, one-of-a-kind natural stone countertop, Granite is the way to go.
Granite is the most common igneous rock and a natural stone. Because Granite is often used to construct products of everyday use, many people are familiar with it and can correctly identify it. For example, countertops, wall and floor tiles, paving stones, stair treads, curbing, building veneer are some common uses of Granite.
Granite is quarried from the ground and carved into slabs or blocks. The dimensions of these granite slabs and blocks must be precise in terms of width, thickness, and length. Based on these features, the granite industry employs these slabs for a variety of reasons.
How to Know Which Granite Grades are Which?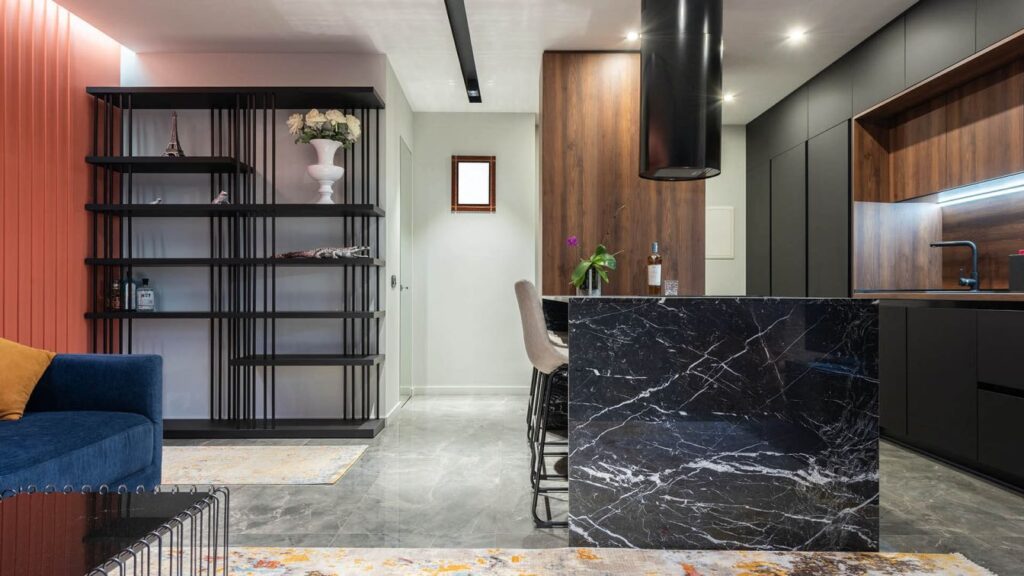 source: amazingarchitecture.com
Low-Grade Granite – Level 1 is an entry-level granite stone that is a commercial grade or builder's grade. This low-grade Granite is frequently cut thinner, around 3/8 inch thick. Builders are using it for pre-fab remodels and apartment construction. It has a standard color scheme and a straightforward design.
Mid-Grade Granite – Level 2 is majorly imported from Brazil or India. It has somewhat more unique colors than Level 1 Granite and is 3/4 inch thick on average.
There are more than three levels in Top Grade Granite – Level 3 +. These can typically run up to seven layers, with the highest quality granite countertops, the most distinctive designs, veins, rare colors, and patterns. Granites of the highest quality are frequently cut to a thickness of 3/4 inch or more.
What is the average price of a granite benchtop?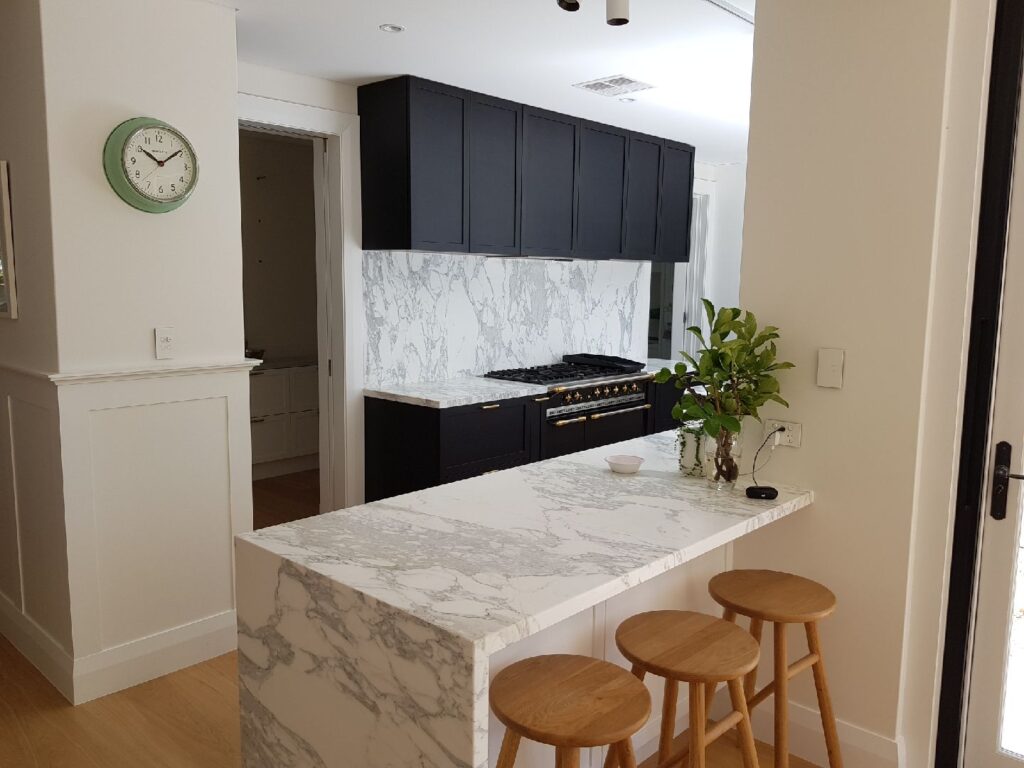 source: bravvo.com.au
Granite countertops are less expensive and are instead affordable than other natural stones such as marble and quartzite. The final cost of granite countertops will be determined by the size of your countertop and the number of slabs you purchase. They cost between $10 and $170 per square foot on average. The fabrication and installation cost ranges from $40 to $100 per square foot, but sometimes it's free of charge. The price is determined by the thickness of the granite slab, whether or not it will include a backsplash of the same material, and the pattern and color. Customers have begun to favor Granite as marble prices have risen.
What are the types of Granite edges available?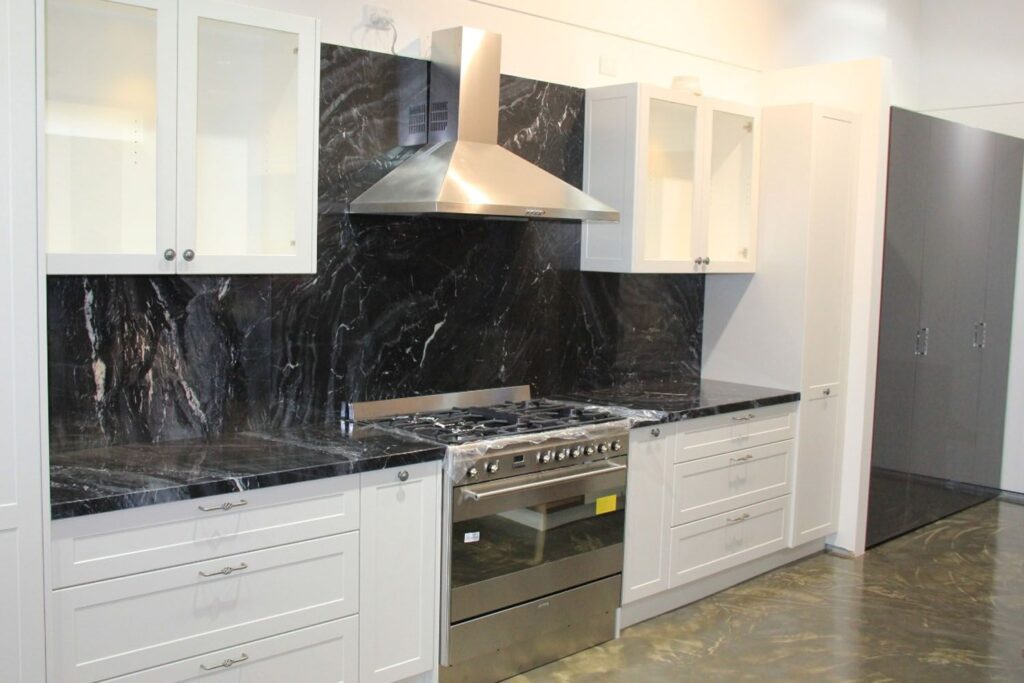 source: pinterest.com
Granite Edges are available in a variety of styles.
These edges have a somewhat rounded shape to them. They're perfect for contemporary benchtop designs and interiors that are straightforward and tidy. This style of edge will fit in nicely with the rest of the kitchen and will not detract from the beauty of your granite benchtops.
The most common granite edge is this one. It is not overly rounded, but neither is it very crisp. This edge is essentially a 90-degree square edge that has been softened significantly. This edge gives the Granite benchtop a thicker appearance. In addition, it's simple to clean and doesn't collect spills, which are common in kitchens.
Choose this sort of granite edge if you want a clean, stylish, and modern look in your kitchen. A 45-degree angle clipped flat corner is shown on the beveled edge. Your granite fabricator can customize the angle and width of the bevel edge to match your demands. Beveled granite edge is effortless to clean and preserve due to its simple, flat form.
source: retreatdesignperth.com.au
This granite edge has a traditional appearance, making it ideal for traditional kitchen designs. On the bottom, there is a rounded groove. An ogee edge can be seen as a simple, unobtrusive line or a deeper, more apparent, and dramatic curve. If you want to make a bold statement with your edge, the Ogee Edge is ideal. Just keep in mind that in a smaller kitchen, it would draw too much attention. It also takes more effort to maintain and keep clean because of its curvature.
It has a rounded appearance that is perfect for classy custom kitchen and bath decors. If you want your granite benchtop to appear thinner and more classic, choose this edge type. If you want the easiest of all granite edges to maintain, this is the one for you. It's simple to keep it in good shape.
It has a rounded shape and a clean, sleek appearance, ideal for modern, contemporary designs. The waterfall is the name given to it because this edge appears to have hardly any edge at all. The Granite appears to flow across the surface without halting. It is also one of the most secure granite edges available.
How to care for your granite benchtop?
source: stonewithcharacter.com.au
Granite benchtops are simple to clean and maintain. This natural stone is highly robust and long-lasting. Make sure to seal it once a year to maintain its flawless appearance and performance. Your granite fabricator will seal the surface of your benchtop when they install them. Sealant provides the best protection for your granite countertops against moisture and spills. If you wish to apply the sealant yourself, choose a high-quality product and follow the manufacturer's recommendations.
Clean your benchtop with a soft, cotton cloth and calm water, a drop of ph neutral cleaner, or any ph neutral liquid soap daily. Make sure you don't use any harsh cleaners or scrubbers. Light cleaning is all that is required to keep your Granite looking and performing at its best if it has been properly sealed. Putting hot pots and pans on granite surfaces is not an issue because it can withstand high heat. Extreme temperatures, on the other hand, may cause damage.