If you are a homeowner, you are probably well aware of how much your investment is worth. The process of owning a home is a long-winded one and can challenge the patience of most of us. Once the keys are in your possession, you still need to deal with ongoing maintenance to keep your home durable, including roof repair.
While the internal elements of your home, such as design, can be retrofitted accordingly, keep your eyes peeled on the external aspects. Your roof is one area of the house that you may inadvertently ignore, but don't overlook it any longer. A stylish, good-looking roof will make an enormous difference to your house's exterior appearance.
If you want to give your roof a makeover, keep these following tips in mind:
1. Gable Roof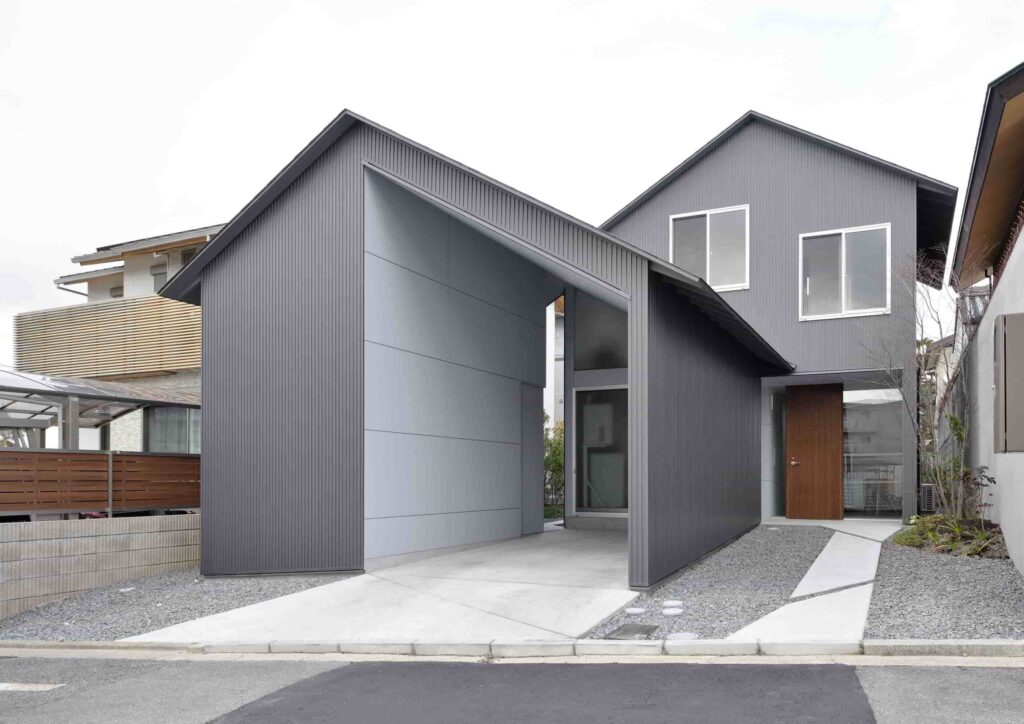 source: cloudinary.com
As one of the most common roofs to find on most homes, the gable roof is completely neutral by design. It looks as you would expect from a roof. It is triangle-shaped with two sloping sides on each end. You can install these roofs without worry, since you can still enhance their appearance afterwards.
If your property is a ranch-style home, this type of roof will work wonders for the long term. The textures of a gable roof are second-to-none and are immediately noticeable upon closer inspection. For the most part, a cedar-based colour will be able to blend effortlessly with the surrounding features.
2. Dormer Roof 
For those who have a little bit more to invest in their homes, you might want to consider the dormer variant. These types of roofs are commonly found in properties of a much grander scale, such as mansions. They are distinguished by the large windows that are installed on the roof itself.
In addition, these windows extend outward and may have their mini roof installed in an overhead fashion. Dormer roofs are an instant style upgrade to any home and can stand out almost instantaneously. Be sure to use a warmer color around this roof for maximum effect. That way, the overall structure will be incredibly unique when compared to adjacent homes.
3. Flat Roof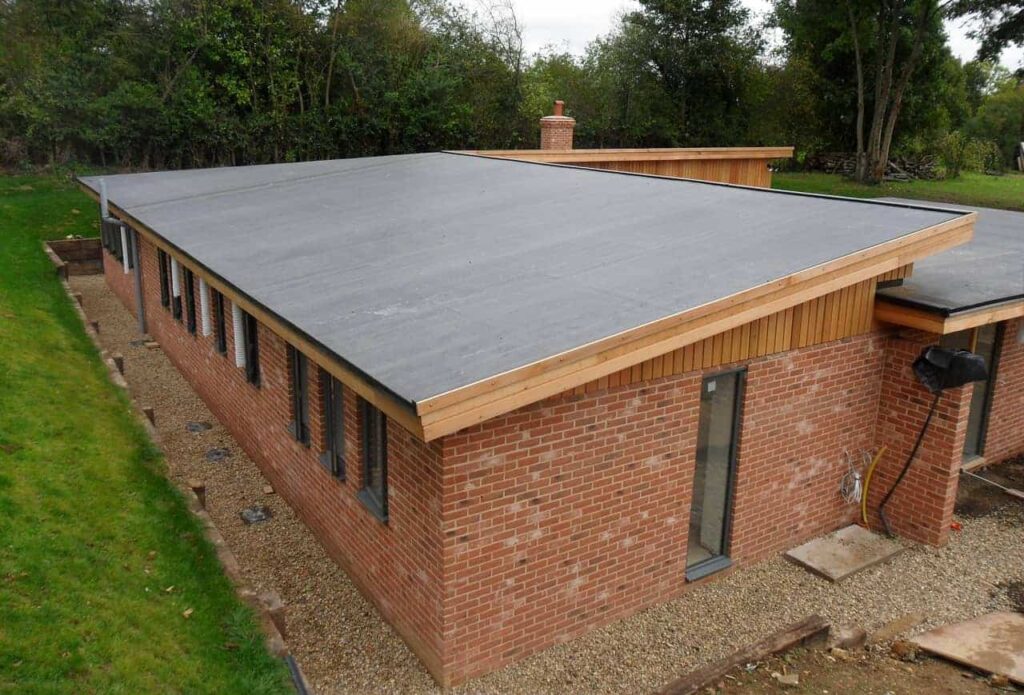 source: honestproscons.com
When it comes to choosing a location for your home, certain dynamics will become a factor. From the amenities available to the climate, every single aspect can impact the state of your living. Regarding the latter, your chosen location could experience weather conditions that can affect your home's roof.
Once the design isn't a prime area of concern, flat roofing may be your best bet if you live in one of these areas. As the name implies, these roofs are flat, allowing even the heaviest of rainfall to fall off the sides quickly. Contact a professional flat roofing company for the installation. Since these roofs are so straightforward, you won't have to worry about maintenance for the long term.
4. Dutch Colonial Roof
In some parts of the world, a roof can make or break the overall design of a house. Plus, they may bring about several benefits too, such as longevity and visual appeal. A Dutch Colonial roof is representative of those two concepts, making it an incredible roof in totality.
These roofs are known for their curved nature on both sides before meeting at the top in a pointed structure. The textures used to create a Dutch Colonial roof are almost immediately noticeable from your home's curb, resulting in a memorable appearance. Materials such as synthetic shingles can extend their shelf life for more years than expected!
5. Skillion Roof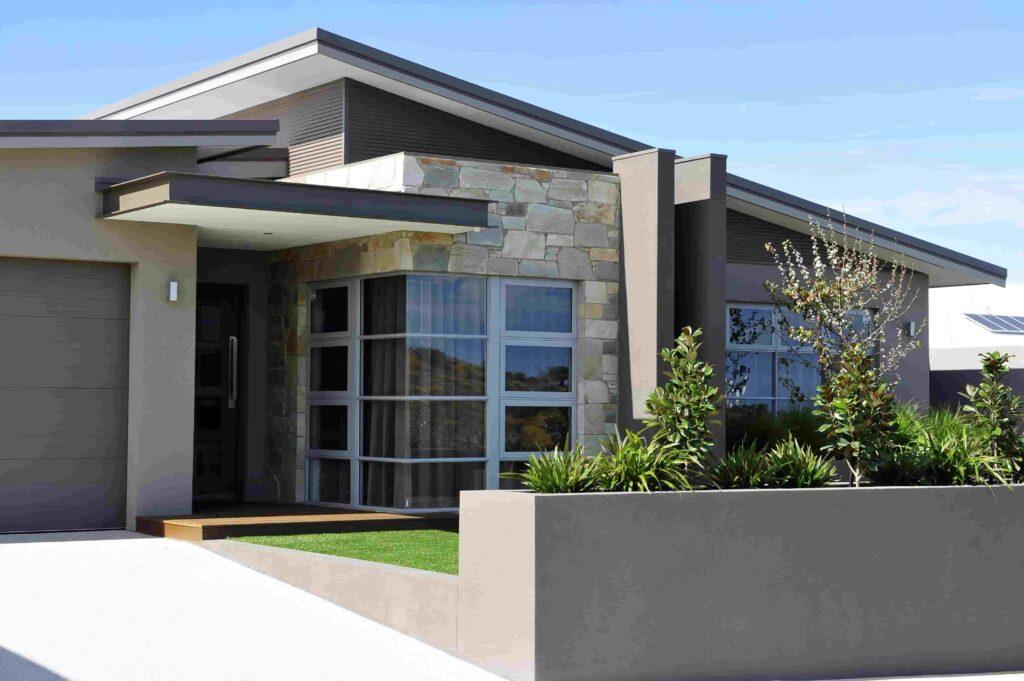 source: pinterest.com
Contemporary homes are often built using modern design trends. One of the most significant aspects to consider is how the roof will inevitably appear from the outside. A skillion roof was the solution to this challenge.
The roof is flat, but the slope is also deliberately made to lean in one direction. It might seem awkward in theory, but the result looks fantastic all around. Like flat roofing ideas, they are ideal for homes made in places with heavy rain or snowfall.
6. Metal Roofing 
While most roofs installed on homes are built with wood shingles, you may want to try your hand at an alternative. From aluminum to copper, to steel, installing a metal roof could be worth your while. They are lightweight and are resistant to most external elements that can be harmful. Their visual aesthetic will shine as well, creating a striking look.
7. Combination Roof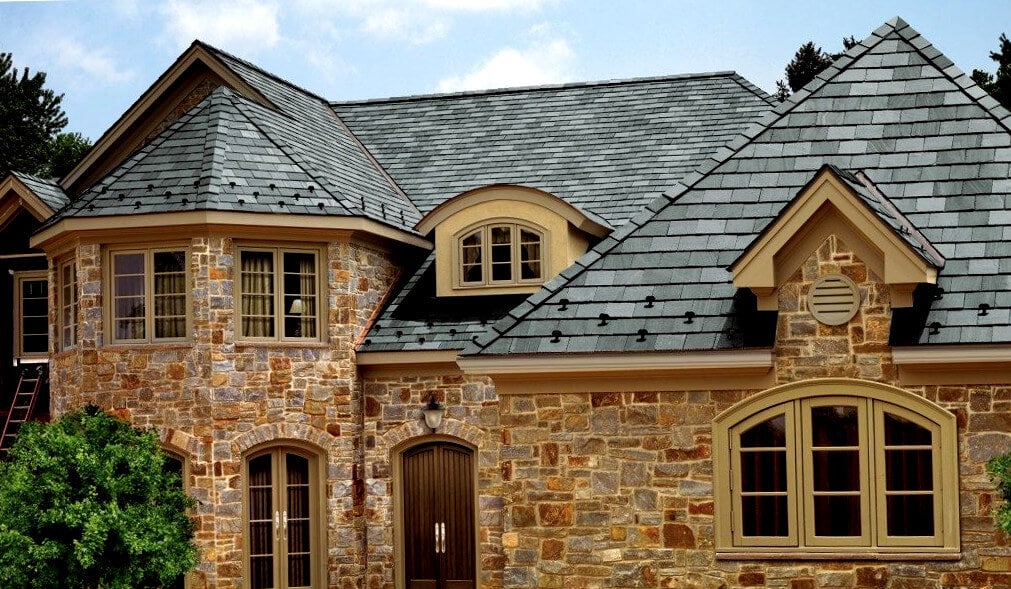 source: jellybeaninc-pr.com
You can also combine the roof installed on your home with other roofing types as well. If you want to create something reflective of your personal tastes, give this a shot. In terms of development, it might take time for the roofing contractor to install, but the result will stand out amongst the competition!