A professionally installed garage door can increase your home's security and value. Understanding what occurs during this process, however, can help you prepare. 
Here, we share insights from experienced garage door service professionals on what makes an installation successful. Whether selecting the right materials for your project or understanding the various components involved in a project, we provide the information you need. 
Here's what you need to know about professional garage door installations!
The Pre-Installation Process
source: pinterest.com
Garage door services consider many factors when preparing for a professional installation. First, measuring and assessing the space is one of the most important steps to ensure the garage door fits properly. It includes measuring what size and type of door will fit best in the opening and providing all necessary hardware.
In addition to sizing, professional garage door services also look at other important aspects of the installation, such as the material and design of the door itself. They ensure to use of quality materials designed to stand up against harsh outdoor elements like extreme temperatures or precipitation. Furthermore, these professionals select products from reliable vendors so that you can know your new garage door will last.
Finally, the garage door services must be up-to-date on relevant safety protocols and standards for a successful installation. It includes installing the door correctly to prevent injury or liability issues down the road. It also means ensuring that all parts are properly maintained so you don't have any problems operating it in the future.
The On-Site Installation Process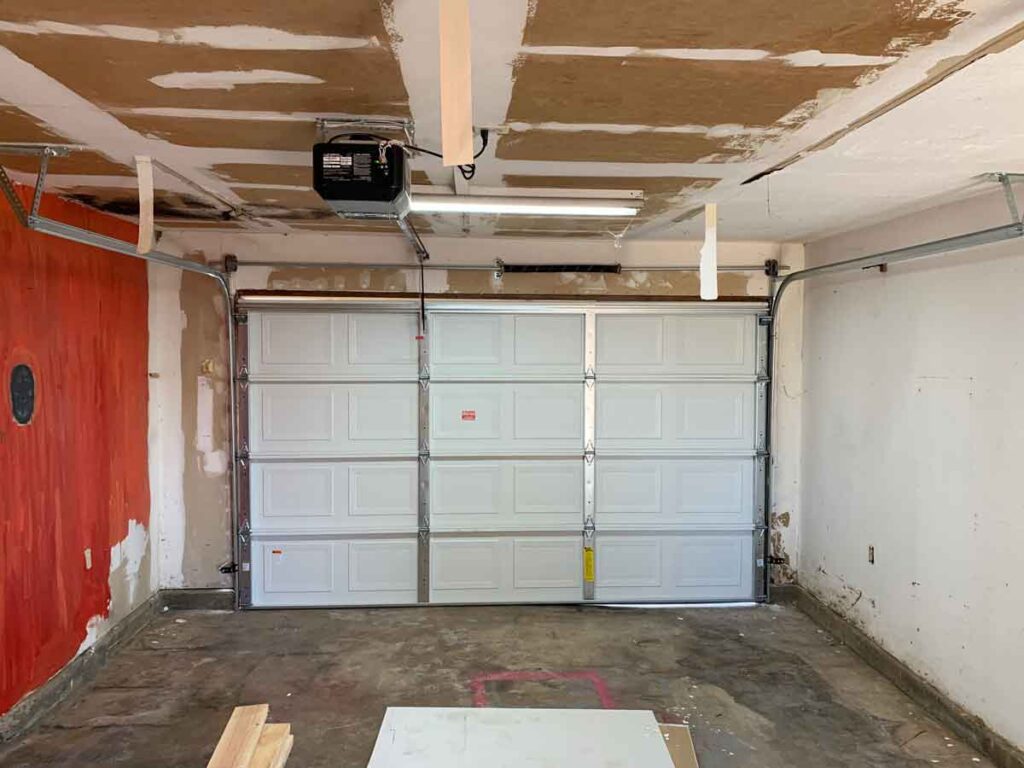 source: pinterest.com
Once the pre-installation steps are complete, professional garage door services can begin the on-site installation. It typically starts with removing the existing door from its frame and then assembling the new door in place of it. In this process, you should ensure that all bracing is properly connected to secure the door.
After this, our professionals will efficiently install door tracks and other hardware such as hinges, rollers, springs, etc. The installation will help to operate the new garage door properly. 
Additionally, we'll install weather strips and other seals around the door frame. This installation helps protect the structure's perimeter from letting debris and drafts enter the door. Finally, the last step is to connect the door with the motor and opener to easily open it.
Once we finish the installation process, our technicians will test the performance of the new garage door. They will inspect if it is working properly or not. This inspection includes assessing all the parts and checking their functionality. Our technicians are especially skilled in this department, and they also avoid making any noise.
The Post-Installation Process
source: pinterest.com
Our post-installation process includes performing a lengthy inspection of all of the components. We'll have a comprehensive detection in response to all of the component's working mechanisms. Our technicians manually run this operation and show you how to use the door correctly. They may also suggest some garage door maintenance tips as a service add-on.
Aside from maintenance suggestions, it's important to note that most garage door services offer cleanup after installation. The job involves clearing away waste and debris and inspecting the work area for safety hazards.
To maintain your new garage door in the best possible condition, follow these steps: regularly check for wear or damage, lubricate hinges and tracks to ensure smooth movement, and adjust tension springs from time to time to allow the opener to raise and lower the door properly.
Potential Challenges & Solutions While Installing A New Garage Door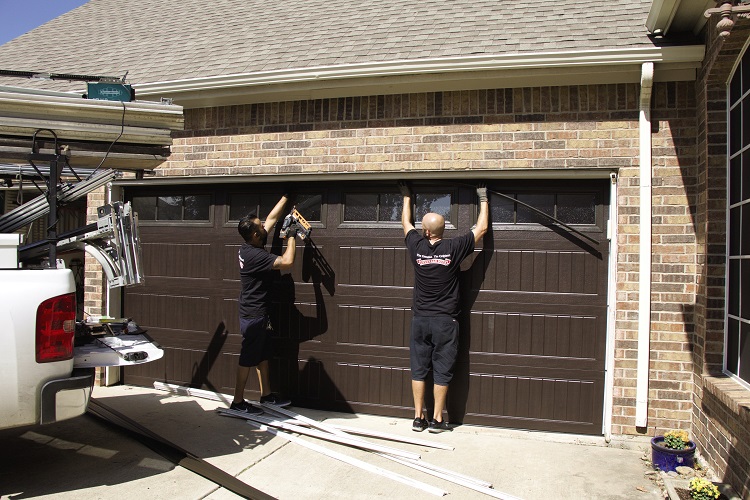 source: pinterest.com
When installing a new garage door, a few potential challenges may arise. One of the most common issues is improper tracking which can cause the roller to get stuck or the opener to malfunction. Another challenge occurs when incorrect parts are used during installation, resulting in the door functioning incorrectly or being too heavy for the tracks to handle.
Garage door service providers with knowledge and expertise are essential for preventing these problems. Usually, experienced technicians can professionally install the garage door exactly how you want it. They are also responsive to any adjustments or repairs to your garage door. 
Connecting with your local garage door specialist to discuss garage door installation. Usually, these garage door services provide detailed insights into all the steps involved in garage door installation. With their complex solutions, you won't have to worry about your garage door problem.