We all love a home project, especially during the holidays or on our time off. Our electronics or furniture are the victims of these projects in most cases. But some people like a challenge and prefer to tackle the harder fixes around the house, such as the garage door.
However, repair work on a garage door can sometimes be complicated depending on the issue and is best left to the professionals. You might be wondering, "won't hiring a garage door repair service cost me a lot of money?"  
This article is a detailed breakdown of five reasons why using a garage door installation company will be worth every coin.        
Safety Always Comes First!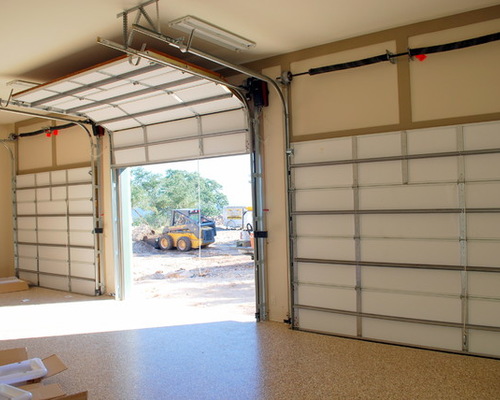 source: mydecorative.com
Garage doors weigh about 400 pounds and can cause serious damage. While you may feel that fixing the garage door on your own would be easier, consider the safety of others around you. A garage door can come down fast if repaired poorly and cause even fatal injuries to children and small pets. It is better to leave the work to the professionals. 
Hiring a Garage Door Installation Service is Cheaper
DIY might seem like a cheaper alternative to hiring a garage door company at first glance but may cost even more than you think! Power tools and different kinds of gear you'll need for the job can really rack up the costs. You also ask yourself if you're going to invest thousands of dollars in equipment that you might need to use just once. 
It's better to let a local garage company be already equipped with the equipment needed for the job. Even if you do find a way of sourcing the equipment, fixing it yourself means that the result may not be up to the proper standard. 
The eventual choice you will be left with is to hire a garage door service company, spending more than you would have initially.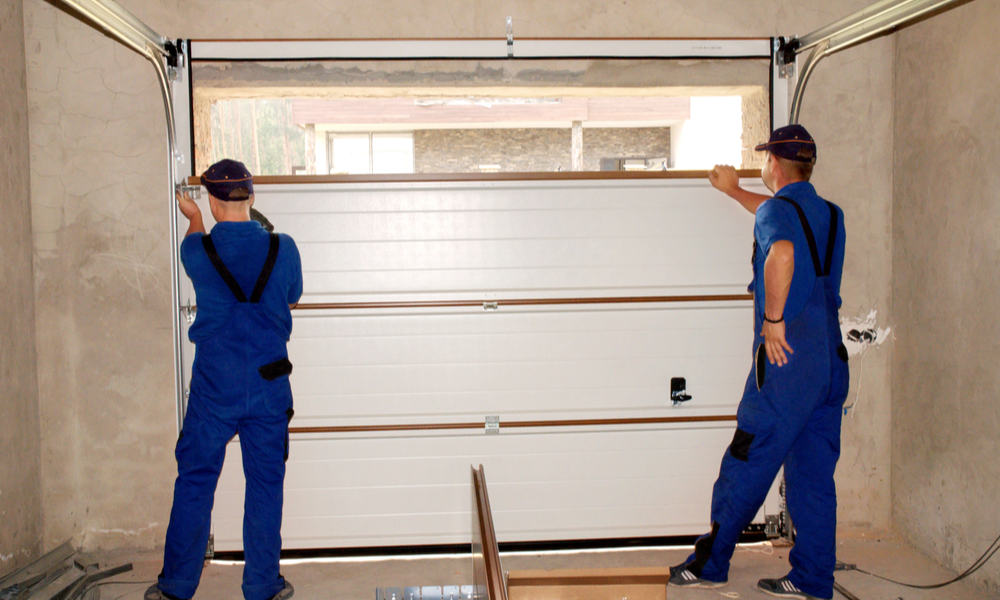 source: wcmanet.org
A specialist can take up to 4 hours to fix a garage door, but what about a DIY project by someone inexperienced in the job?
Fixing a garage door to an acceptable standard can be time-consuming and should not be rushed. Between your daily tasks and work schedule, you may not have the time to fix your garage door and do all the checks to confirm you did a good job.
No Training or Knowledge
Service companies are trained in observing safety during maintenance and being careful during the entire repair process. This makes them the best-suited contractors for the job.
Attempting to fix your garage door without the proper knowledge or training could result in sub-standard work and could cost you more or even be dangerous to other people living in your house.
Guaranteed Warranty and Services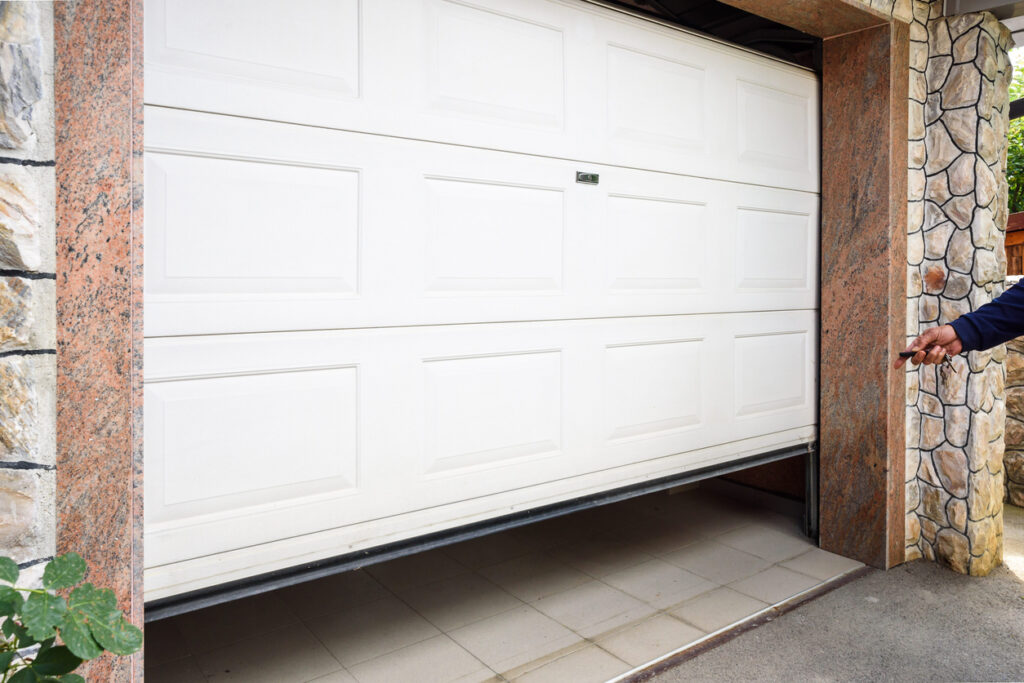 source: bobvila.com
Most garage door companies perform quality work and will want to leave you feeling confident that they did a good job. Therefore, some companies offer a service warranty that will protect you from spending more money in cases of malfunctions.
They will also ensure that your garage door performs optimally, especially in the cold seasons. Installing a garage door yourself does not give you these assurances.
Get The Pros to Do It!
DIY projects are fun and challenging, but they should never come at the cost of people's safety. Consider the severity of the issue to be fixed, weigh the risks, and ask yourself if fixing it yourself is ideal. 
If you are unsure, seek professional services, and you will be assured of quality work with follow-up service benefits.