If you're looking for an effective way to keep the temperature of your van comfortable, rooftop units and central air are the two main options available. 
Knowing which way to go is challenging, as you have to factor in price, efficiency, and value over time. 
You also need to consider the climate you live in or plan to be in while using your van before you decide on the right heating and cooling system to use. 
If you're considering heating and cooling solutions for yourself, here are four reasons to consider a rooftop air conditioner vs. central air for your van! 
Why Consider A Rooftop Air Conditioner?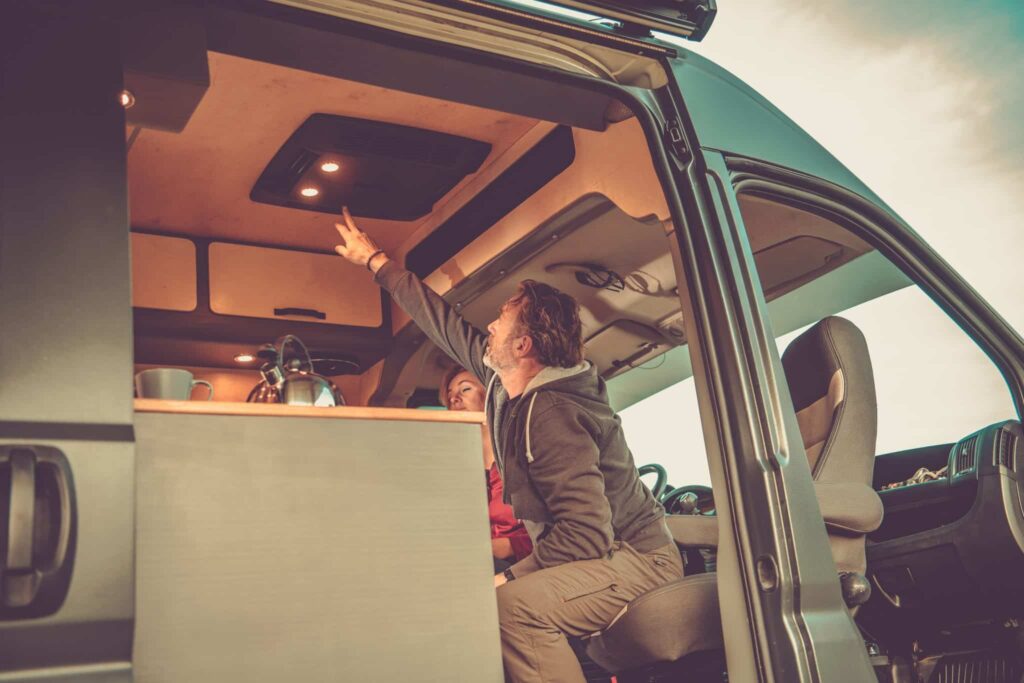 source: optoutliving.com
If your van does not have a duct system, using a non-ducted AC is more attainable as it will be able to provide cooler temperatures without the need to run your van for an extended period.
By installing a rooftop air conditioner, you can provide your van with maximum air conditioning capability, and you will no longer need to rely on older A/C units to keep your van cool. 
What's more, the majority of the rooftop air conditioning units also can heat your vehicle in the winter! 
Here are 4 reasons to consider using a rooftop air conditioner: 
Ability to keep your van cool during hot months

No need to manually power air conditioning at the night

A rooftop air conditioner is sleekly designed, unlike window units 

The entire body of the van stays cool rather than just one isolated area
What's Wrong With Central Air? 
source: vanlifeoutfitters.com
With your van's built-in climate control system, you can only use your heating and air conditioning intermittently. 
If you were to use your built-in system for an extended period without turning it off, you would quickly burn through gas. 
Plus, if you notice that something about your centralized system isn't working correctly, you would have to call a professional to have it inspected. 
Moreover, excessive amounts of time running your van can create carbon monoxide which can be fatal. 
You don't want to be in the position of being parked and sleeping in your van, exposed to deadly consequences. 
With a rooftop air conditioner, the unit is right there for you to manage as needed. The vents that reside in the rooftop unit can be directed to distribute cool air wherever it is needed in the van. 
You also avoid polluting the air and overheating your van in the summer when you go with rooftop units. 
What If My Van Can't Hold Non-Duct Units?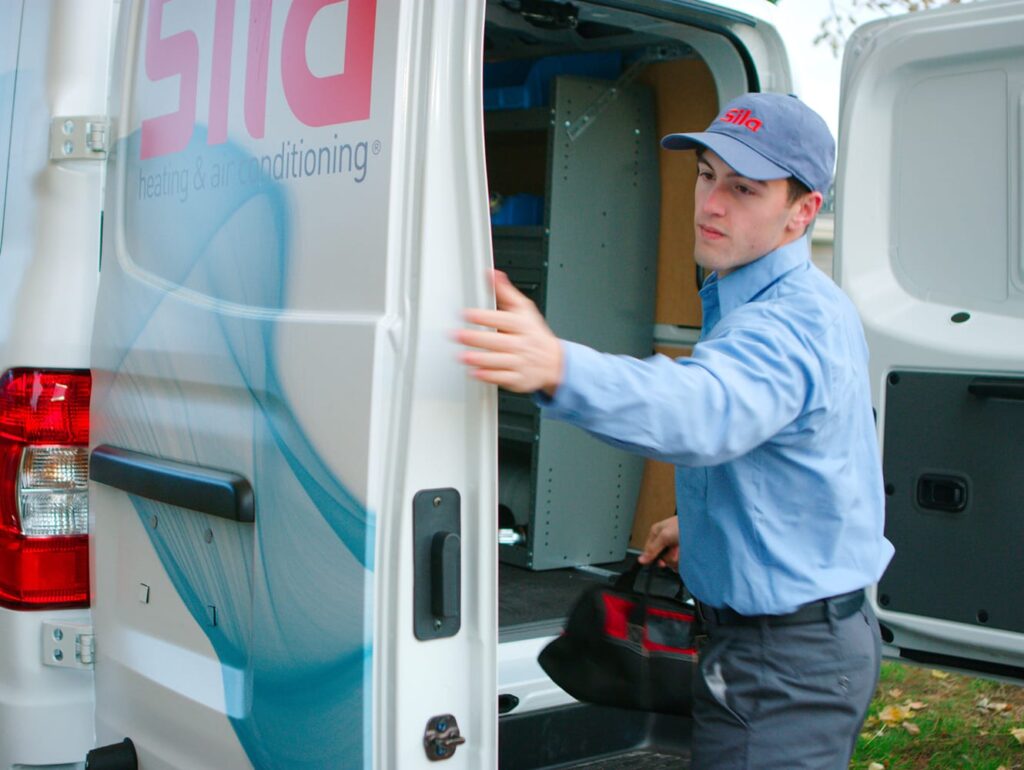 source: sila.com
In some cases, the decision for your van's heating and the cooling solution will be made for you; the system to go with for your van also depends on the way your van was designed. 
Check to see if your van contains a duct system, as not all vans come equipped with these amenities. 
Choose The Cooler Cooling System 
For a consistent, eco-friendly heating and cooling solution, get a rooftop unit installed in your van!