You may or may not know that Singapore is a relatively small country. In fact, a majority of the place is one big city packed with skyscrapers and office blocks. Alongside these domineering structures, there are plenty of quaint bungalows, luxury villas, and condominiums available for people to purchase or rent. Understanding the types of housing in Singapore is important if you're a citizen looking to buy their first home or a foreigner looking to start a life in this amazing country. Here is everything you need to know about the types of properties available in Singapore today.
Public Housing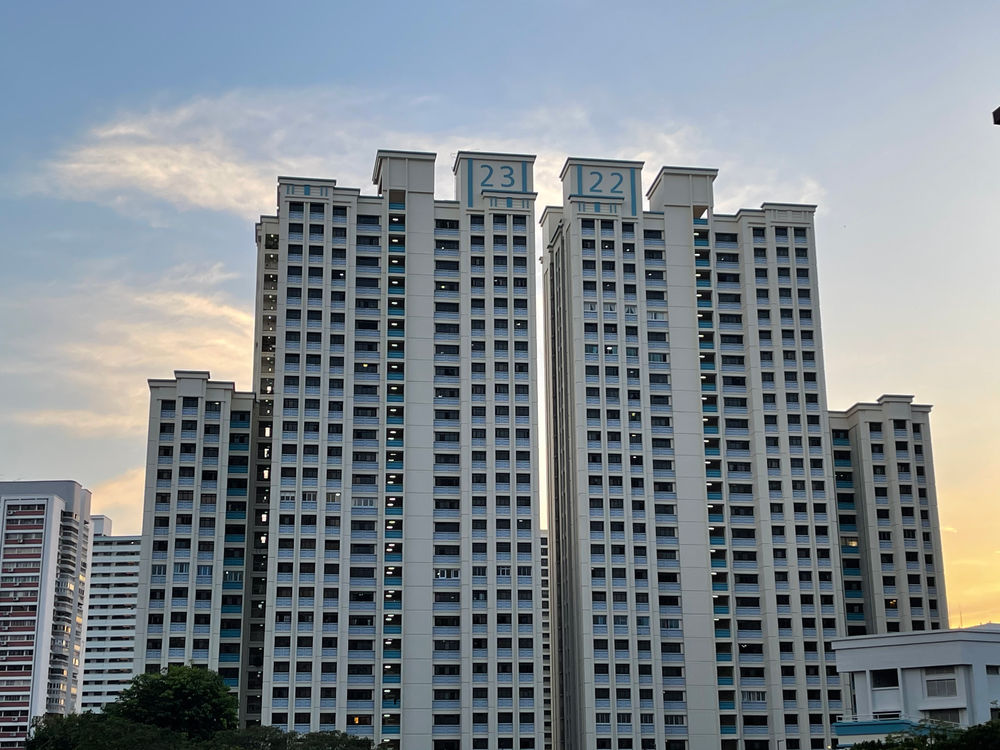 source: pinterest.com
This type of property that foreigners won't be allowed to buy as it is reserved for native Singaporeans. Public housing is managed by the government's Housing and Development Board or HDB. The name HDBs is subsequently used to describe the flats that are available to buy. It's stated that over 80% of the population live in this type of accommodation, whether it's a flat or one of the HDB's terraced houses or maisonette.
Who Can Purchase An HDB Property?
As is to be expected, these are off-limits to foreigners unless they become an SPR (Singapore Permanent Resident). But there are still certain rules for foreigners to follow when buying. Anyone that does choose to purchase one of these has to live there for a minimum of 5 years, as dictated by the Minimum Occupation Period of Singapore, too. 
What Types Of Public Housing Are There?
source: pinterest.com
There are many different types of HDBs available for people to buy in Singapore. As stated above, a majority of these types of properties tend to be apartments of some kind, too. These range from two to five-room flats to executive and jumbo apartments, which are between 130m² and 170m². Flats may have access to communal gardens, gyms and pools, but this isn't a guarantee. There are also terraced houses around the country and also beautiful maisonettes too. 
How Expensive Is Public Housing?
This ultimately varies depending on the type of property you are buying, its size, and also location of it. The average price of an HDB flat is around s$530,000 or $400,000 USD. For a smaller 2-3 room HDB flat, you might be looking to pay around s$300,000, which is about $225,000 USD, whereas, for an executive flat, you might be looking to pay over s$700,000 or $525,000 USD.
Private Properties
source: pinterest.com
When it comes to private properties, this is where the rules are somewhat more lenient on who can buy. Private properties can be temporarily rented out to visitors for three months at a minimum, which is half the amount of time that HDBs have to be rented for, and they can also be sold to foreign buyers. These properties also tend to be much more expensive than HDB flats, so keep this in mind when searching for the best housing loans in Singapore.
What Types Of Private Properties Are Available?
There are a number of different types of private properties available in Singapore, and this tends to involve any type of property you can imagine within reason. One of the more common choices is the private condominium, which is essentially an apartment that shares certain communal areas, including pools. They also often have things like gated security in place and also things like sports facilities like tennis courts or gyms. They are generally seen as the least expensive option. You can also find private apartments for purchase, as well as semi-detached houses, terraced homes, cluster houses, bungalows and even the traditional Singapore shophouses. These shophouses tend to have retail shops below, and the upper floors can be used for housing or even office spaces. They are quite rare, however, and due to this, combined with their traditional and revered heritage, they can cost a lot of money.

How Much Do Private Properties Cost In Singapore?
Once again, we must preface these average prices with the fact that prices vary dramatically, especially among private houses. The average price of a condo is around s$1.7m or about $1.3m USD. You can also purchase landed properties in Singapore, where you have the title deed to the land on which the house is built. This isn't that common due to the small size of Singapore, so these types of properties are seriously coveted. They will also naturally cost a lot more money to buy, ranging from s$3m for a terraced house to around s$10m for a bungalow.
Hybrids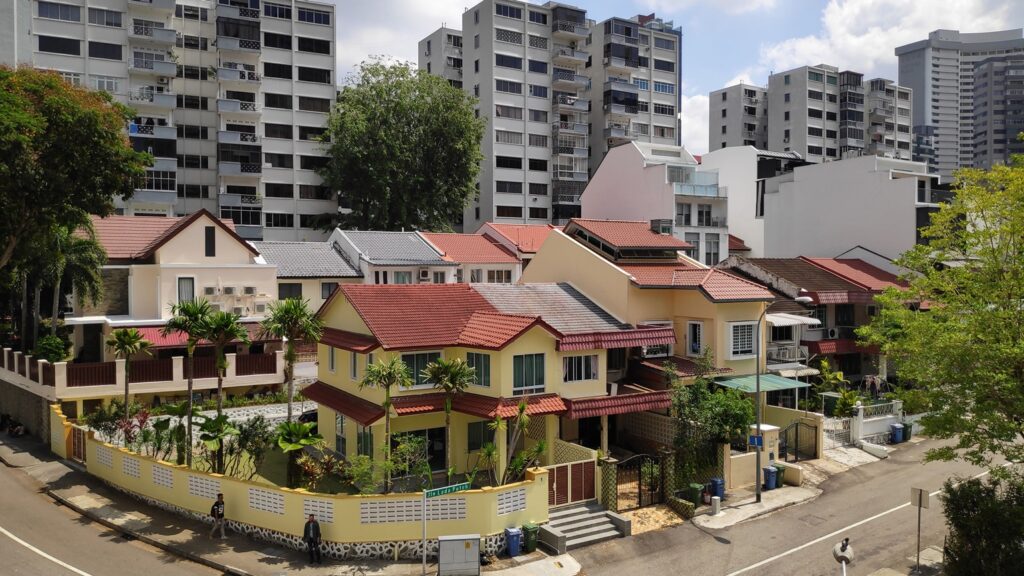 source: pinterest.com
The last option to think about is the public-private hybrid homes you could buy. This option was put in place for those that may be looking for something that has better facilities and more room than a standard HDB. These properties are essentially on course to being privatized and include condominiums and HDB flats. Buying a condo can be a great investment, and choosing a hybrid can usually be a much more affordable choice, too. Buying a public-private home that will then become landed property can be an even better investment as once it becomes private, the value might skyrocket due to it now being landed property.