Kitchen accessories are a great way to bring a bit of style to your home, but they're also functional. Thanks to the enormous number of TikTok videos showing off various gadgets, from the unique to the mundane, the world has gone into a frenzy for kitchen accessories. To help dice your way through the enormous range, we've gathered together the best. 
Espresso Machine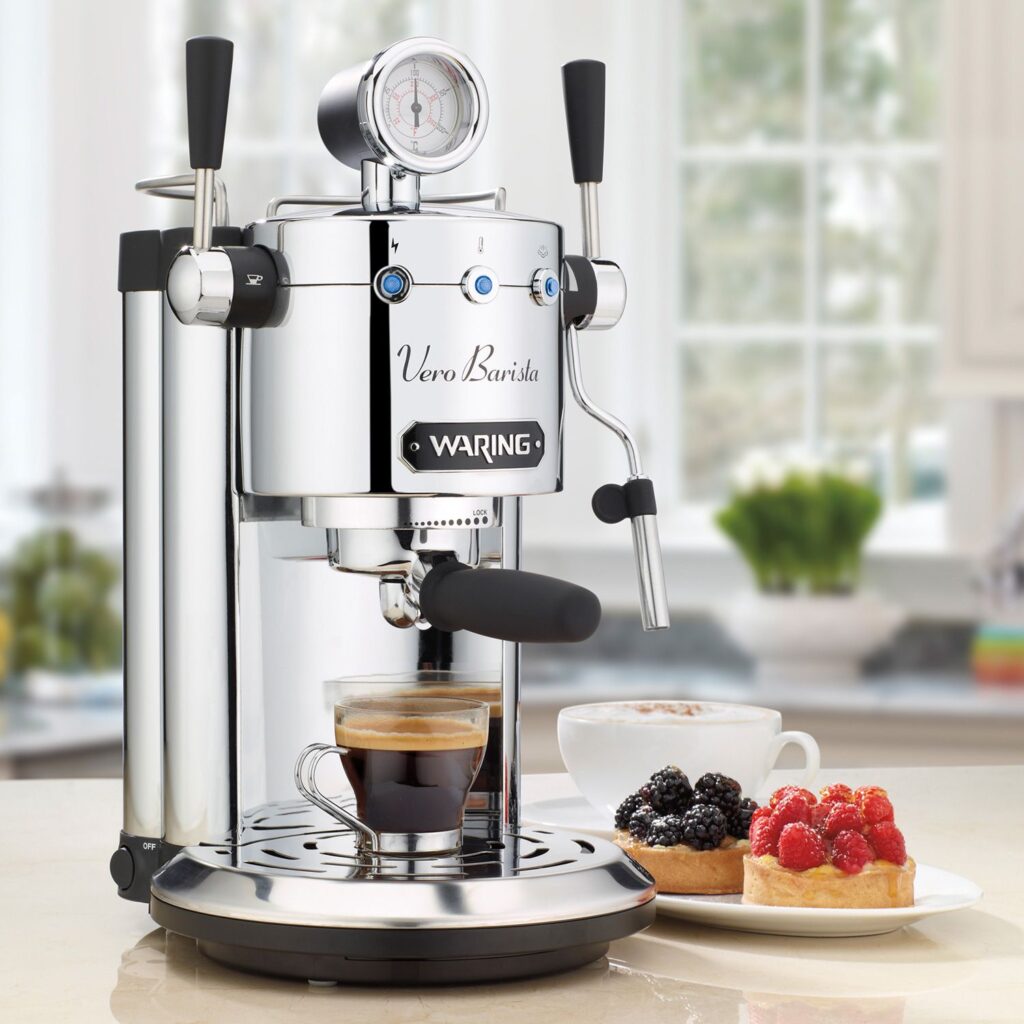 source: pinterest.com
There's nothing like a mug of coffee to get you going in the morning, but why should you have to settle for instant brew? Get yourself a high-quality espresso machine and you'll be making all of your favorite caffeinated drinks. If you're concerned about bringing a tacky-looking appliance into your home, explore this SMEG catalog, listing everything from coffee machines to juicers, such as citrus fruit juicers, and you'll soon realize there's zero need to sacrifice style. and you'll soon realize there's zero need to sacrifice style. 
7-Blade Spiralizer
There's no getting around the fact that spiralizers are cool. Instead of slaving away chopping vegetables with a knife, simply place it into the device, spin the handle, and watch the spirals get churned out; a high-quality spiralizer will even cut through butternut squash. The majority of models, like the Brieftons spiralizer, will come apart easily so that you can clean each part. 
Floor Washing Robots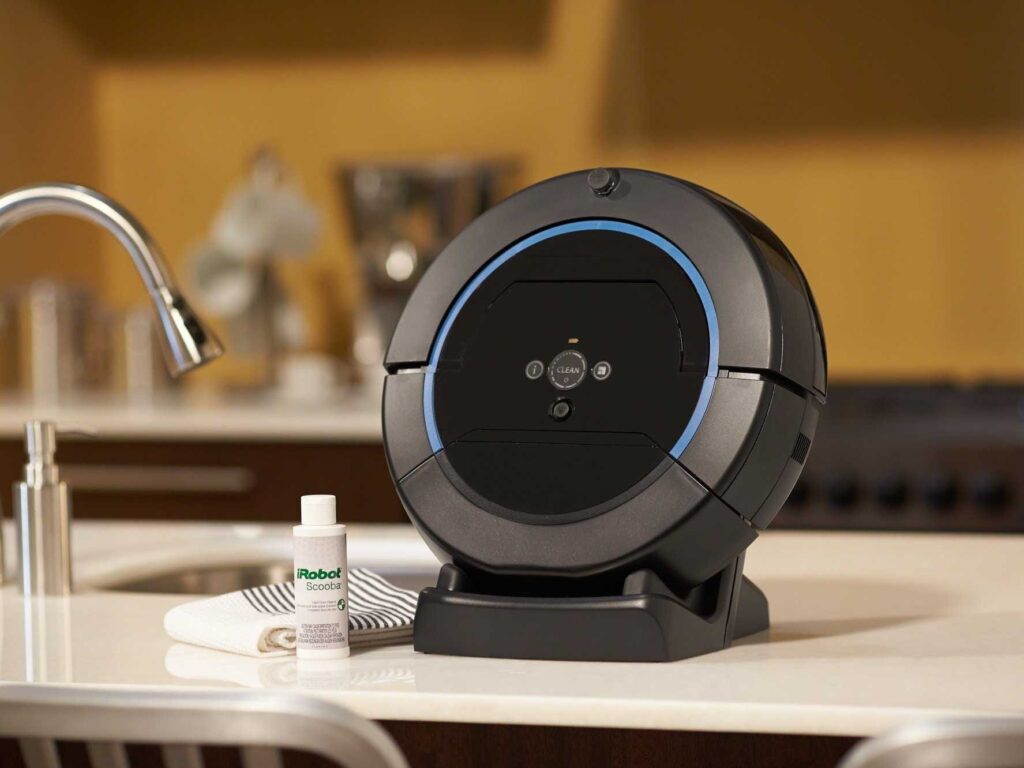 source: pinterest.com
If you've been on the internet in the last couple of years, you've likely seen Roomba-like devices zooming around social media videos. However, did you know that the robot vacuum has a sibling that's capable of mopping floors? The iRobot Braava Jet M6 is an awesome kitchen gadget that you can program to clean your kitchen floor, and it uses a jet stream to target tough grease marks. 
Vacuum Sealer
If your kitchen is stacked full of fresh vegetables, you'll understand the frustration when something goes moldy before you expected it to. Luckily, there is a solution that will protect your food and extend its shelf life – the vacuum sealer. Fruit and vegetables aren't the only products you can seal, as they will help maintain the integrity of your meat. There are countless different styles out there if you shop around. 
Air Fryer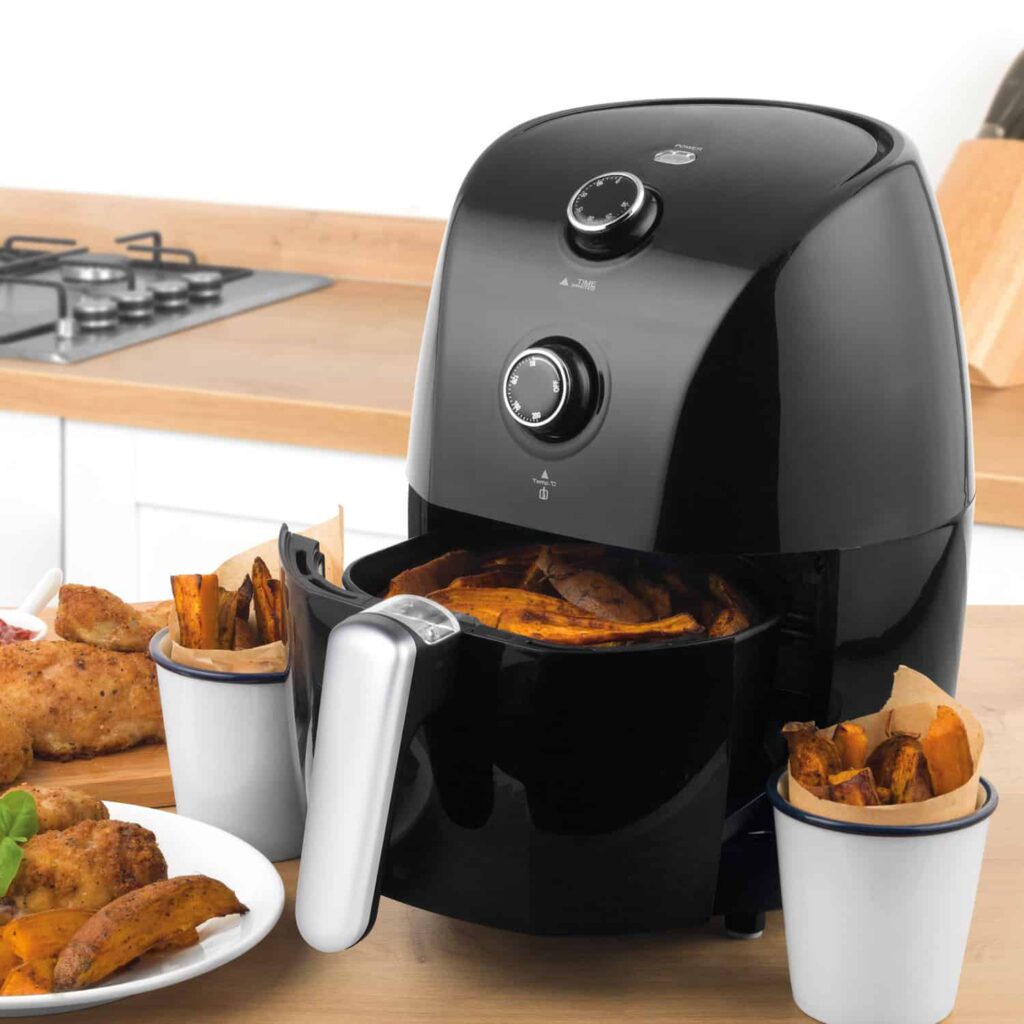 source: pinterest.com
You only need to head to your local store to realize that air fryers are trending, and they have been for quite some time. With the population becoming more aware of healthy cooking styles, an air fryer reduces fat content by up to 85%. Pretty much everything can be cooked in an air fryer, from steak to chips to fish. If you're concerned about losing out on flavor, rest assured that air frying will not have an impact; check out this blog to explore air fryer recipes.  
Stand Mixer
A stand mixer is the perfect kitchen accessory for anyone with a passion for baking – it's what all the chefs use. A quality mixer will have dough hooks, beaters, and wire whisks, making it versatile enough to suit any culinary project. If you bake professionally from home, your kitchen won't survive without a good quality stand mixer.
Cleaning Sponge Gloves
source: pinterest.com
Not every kitchen accessory is designed to make your home look marvelous, but the cleaning glove sponge will certainly make your dishes shine. What's the point in wearing rubber gloves and having a different sponge for each type of pot, when you can wear a dish-scrubbing glove? You won't need to be concerned about burning your hands, as these cleaning gloves are designed to withstand temperatures of up to 320°F.
Hand Blender
Whether you enjoy smoothies to go or cocktails on a Saturday evening, a hand blender will be the perfect addition to your kitchen cabinets. There are many different types of hand blenders that will suit a range of budgets, so you simply need to shop around. 
Knife Block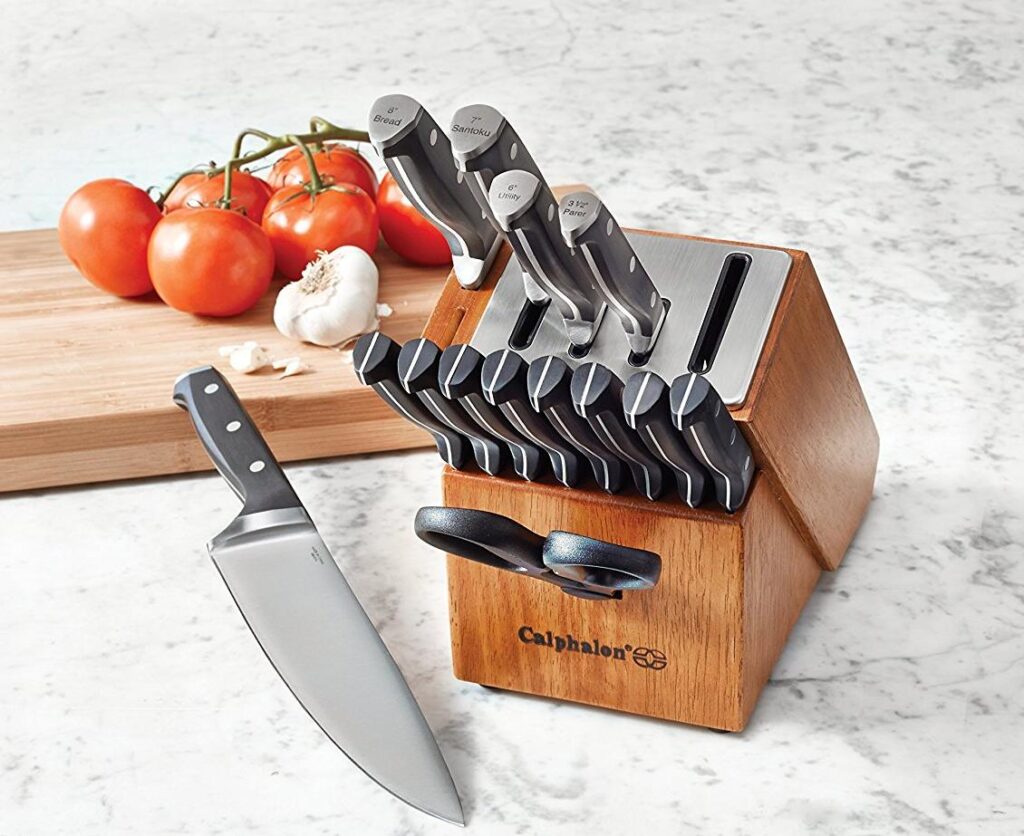 source: pinterest.com
A stylish knife block has the potential to add an air of class to your kitchen, and it will help to keep your hands from harm's way. You will find a number of knife blocks in stores, ranging from wall-mounted strips to trendy holders that make your knives look as if they're floating. 
Pressure Cooker
Pressure cookers are designed to speed up the cooking process for vegetables, rice, and meats. If you're a lover of one-pot meals, add a pressure cooker to your kitchen. Depending on the model, they're easy to operate and clean. However, if you opt for a more luxurious model, you will find some of them are capable of air frying food as well. 
Measuring Spoons
If you've ever followed a recipe and found yourself guessing the amounts because you don't know what a "cup" looks like, you need to invest in a set of measuring spoons. There are many different styles, just make sure yours has US markings. 
If you head to your local store, you could spend hours in the kitchen section exploring kitchen gadgets to take home. To make this process much easier, explore the products outlined above. Many of them are even trending on social media.