Having your personal slice of heaven comes in many forms. For some of us, it's having an outdoor living room with lots of rich greenery, but the weather must support that lifestyle. When your refuge is in your backyard, it becomes a matter of extending your style even in a tiny space.
By connecting the outdoor living space to the interior of the home, you can make the home appear larger than it actually is. More so, you, your family, and your friends will spend more time enjoying the open air. Just so you know, linking the rooms does not have to cost much either.
You can create a boundary between the garden and indoor space for a reasonable price and leave the costly projects to other home improvements. When creating your living space, decide if you want an open area or if you want to define the rooms with borders. Whichever you choose to do, here are some points to consider.
Add a canopy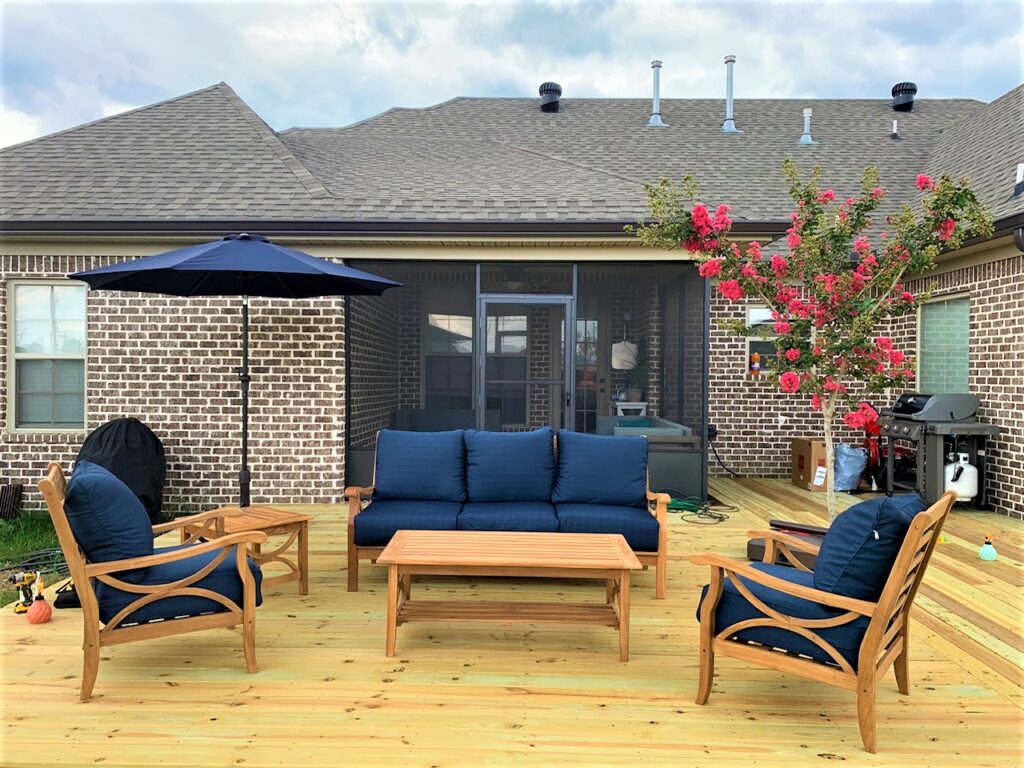 Homes in tropical climates are frequently the inspiration for indoor-outdoor living. When the weather is unpredictable, you may sometimes need protection in a hurry. Therefore, a canopy is a good choice for coverage. It helps to extend the roof so you and your family won't have to seek shelter in the event of a drizzle or when you need shade.
Decorative plants inside and out
Not only do ornamental flowers and plants have a lovely scent, but plants also give off oxygen. Tall plants here and there add to the ambiance of the home. Place a few lemongrass or marigolds by the seating areas and smaller anti-mosquito plants on an outdoor side or console table near the window. This idea is a clever way to link the two spaces and create the appearance of a single, spacious area.
Extra rooms outdoors
On occasion, you may need more room to accommodate guests. Furnishing a room outside will make your home feel more sophisticated. Arrange your outdoor seating set so that it creates barriers with items that support your furnishings inside your home.
Create social rooms with lounge chairs, dining tables, sectionals, daybeds, or rockers. Mix and match the outdoor lounge set furniture with thick padding and vibrant fabrics that make the backyard landscape stand out.
Choose materials carefully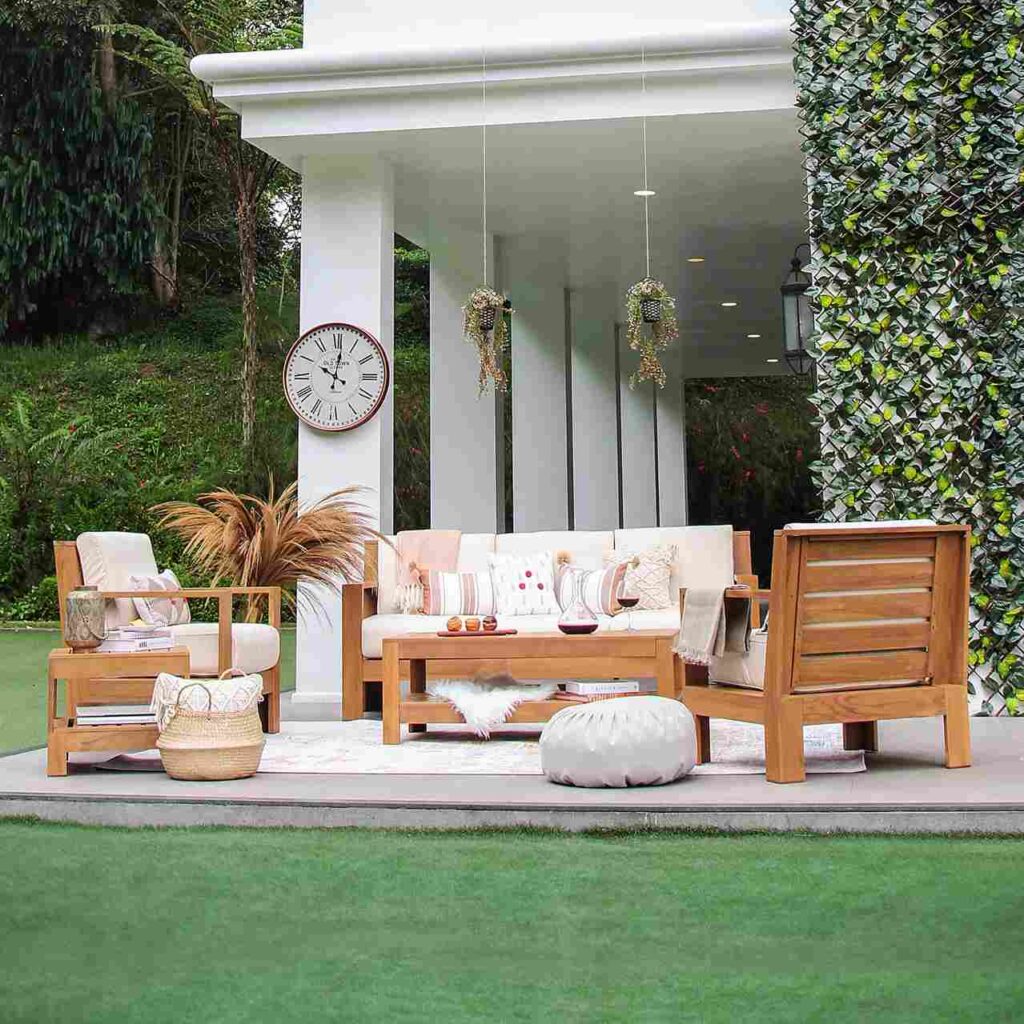 If you use finishes on the outside that are normally used on the inside, they may not work out well. However, you can successfully expose a wall and link it to a room in the home, but only if you use the correct surfaces and materials. It would be a complete bust to use interior paint on a wall outside.
When it comes to choosing an outdoor conversation set, one of the best options for material is rattan or teak wood. You can never go wrong with either finish, as they are both weather-resistant and popular choices. The primary goal should be to preserve the balance between the two spaces and safeguard the durability and resistance of the outdoor furnishings.
Light the way
Don't stop having fun because the sun is setting. Table and floor lamps in the right places will extend your good times with friends and family outdoors. Your exterior lighting should provide safety and security for your backyard or deck.
Get creative and use string lights, tiki torches, battery-operated candles, solar lighting, or paper lanterns. Depending on the lighting you choose, you will be able to illuminate flower beds, borders, plants, or dining tables.
Extend the floors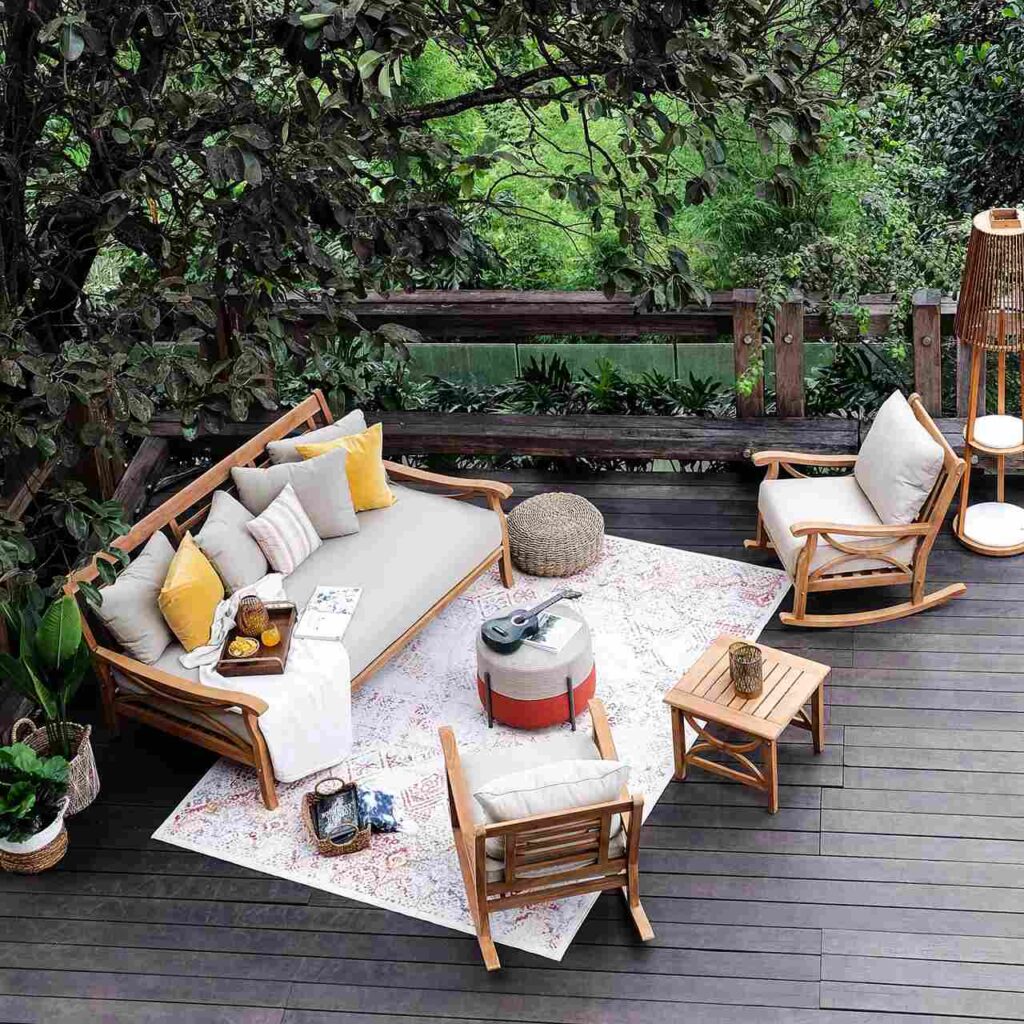 Draw the eyes outdoors with a continuous finish, even down to the color of the grout, for an uninterrupted flow. If you choose to use tiles outdoors, they should be able to withstand the seasons. The floors should be resistant to slips and falls, especially when wet and in freezing temperatures.
Flush thresholds are essential for connecting floors and rooms. They allow the outdoor space to encompass the entryways without a change in levels, thanks to the ability to merge the base tracks and frames.
Natural sunlight
With sunlight, you can make your entire property more aesthetically pleasing while establishing a stylish link between the indoors and the outdoors. Natural lighting offers many benefits for the home. It cuts down on the electric bill as the sun's rays help heat the home and provide light to see.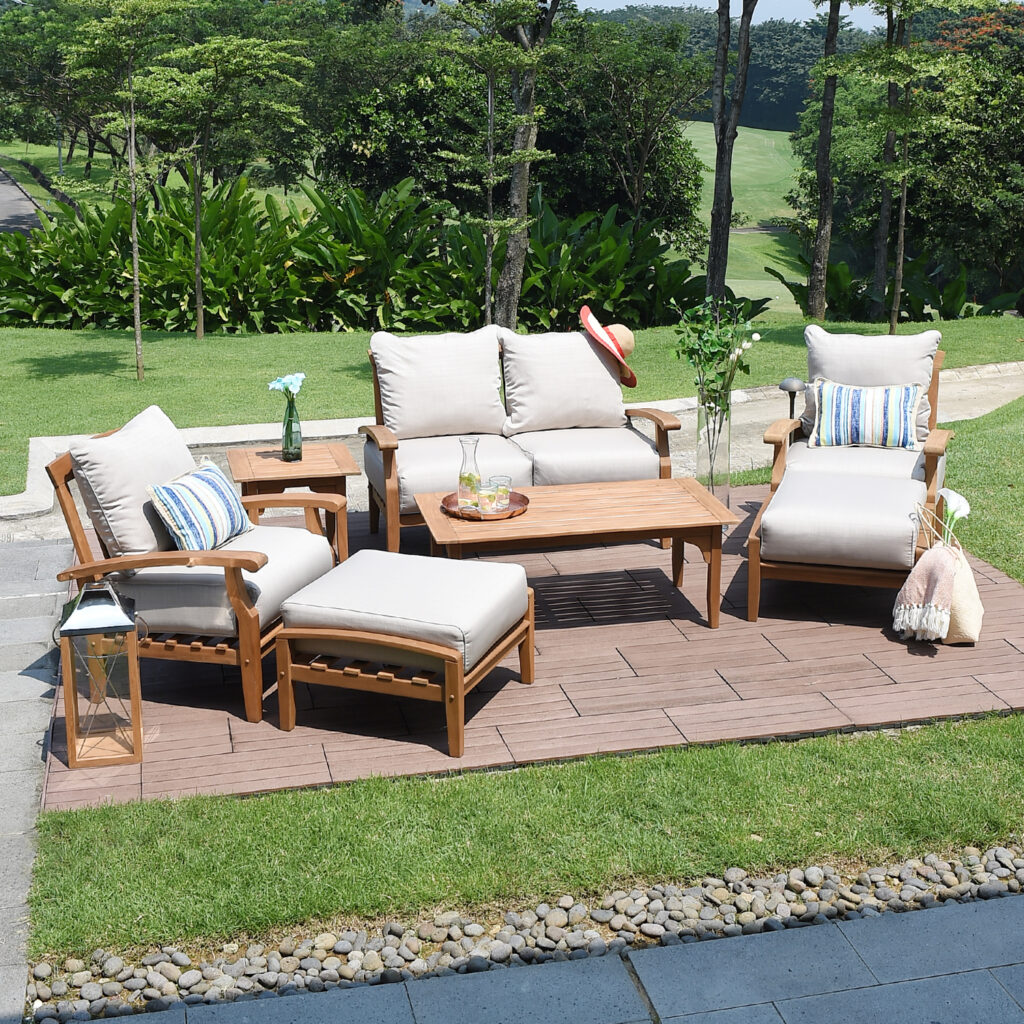 In conclusion, creating a seamless connection between your indoor and outdoor living spaces can enhance the overall look and feel of your home. By extending your style and incorporating elements that bridge the two areas, you can make the most of your tiny outdoor space and create a personal slice of heaven.
Adding a canopy to your outdoor living area provides protection from the elements and allows you to outside the house not only adds to the ambiance but also creates a visual link between the two spaces.enjoy the open air even when the weather is unpredictable. Including decorative plants both inside and 
Consider incorporating extra rooms outdoors to accommodate guests and make your home feel more sophisticated. Choose materials carefully, opting for finishes that are suitable for outdoor use to ensure durability and resistance. Lighting is crucial for extending your enjoyment into the evening hours, so be creative with your choices and use various lighting options to illuminate different areas.
Extend the flooring seamlessly from indoors to outdoors, using materials that can withstand the seasons and provide a safe and continuous flow. Lastly, embrace natural sunlight as it not only enhances the aesthetic appeal but also reduces energy costs and creates a stylish link between your indoor and outdoor spaces.
By carefully considering these points and implementing them in your design, you can create a harmonious and inviting environment that blurs the boundaries between your home and the outdoors. Enjoy the beauty of nature while enjoying the comforts of your personal oasis, all within the confines of your own backyard.