For risk-free moving, it is crucial to choose a dependable moving storage facility. Your household goods may be safely stored in a temporary facility while you relocate. If you have more things than you can move in one go or if your move-out and move-in dates are far apart, this is a great solution. Good moving storage facilities will keep your items safe and sound while they are in storage. It can keep your belongings safe from robbery, vandalism, and natural disasters like floods and heat waves. As an added bonus, you can rest easy knowing that your possessions are safe and will be accessible whenever you need them.
Finding good storage for your move: What to do
source: pinterest.com
Take into consideration the following steps in order to find dependable moving storage:
Find more about the local storage options. Find local storage facilities by doing some online research. Try to choose a firm that has been around for a while and has a good reputation. Google Maps, Yelp, and storage facility locator websites are just a few examples of useful online resources for locating reputable businesses.
Make sure they have the right paperwork and insurance. Make sure the storage facility is legally permitted to function and is adequately covered by insurance before entrusting your valuables to its care. This data should be easily accessible through the facility's website or by calling them.
Come see the place for yourself. Make time to check out the self-storage facility before making a final decision. This will give you the chance to look around, see whether everything seems in order, and judge the storage units' condition for yourself. It's important to think about things like security cameras, entry points, and temperature regulation.
Check out the services that are offered by the storage facility. Things like temperature control, round-the-clock access, armed security guards, pest extermination services, and insurance coverage may fall into this category. Pick a storage facility that can accommodate your demands and safeguard your items adequately.
Look at different contracts and prices. You should get estimates from several storage facilities and evaluate their costs and other parameters. Think about what you'll need to store, how long you'll need to store it, and any other costs or services that may be involved. Don't sign a storage agreement unless you've carefully read and comprehended its terms and conditions.
Try asking around for some suggestions. Get suggestions for good storage facilities from people you know or from your moving company. Personal recommendations are a great way to get the information you need to make a wise choice.
Examine comments made by actual clients. Read feedback left by previous customers to get a sense of the storage facility's quality. Check reviews to see how customers felt about the facility's dependability, service, safety, and overall experience. This will offer you an idea of what it's like to utilize their storage facilities thanks to the feedback of previous customers.
Also, be careful to inquire about any security measures, like surveillance cameras, alarms, or guards, that will be in place to safeguard your items with the company. This way you may choose a trustworthy moving storage facility that will accommodate your requirements and keep your stuff safe and sound by following these steps and completing extensive research.
Storage options that movers may provide for you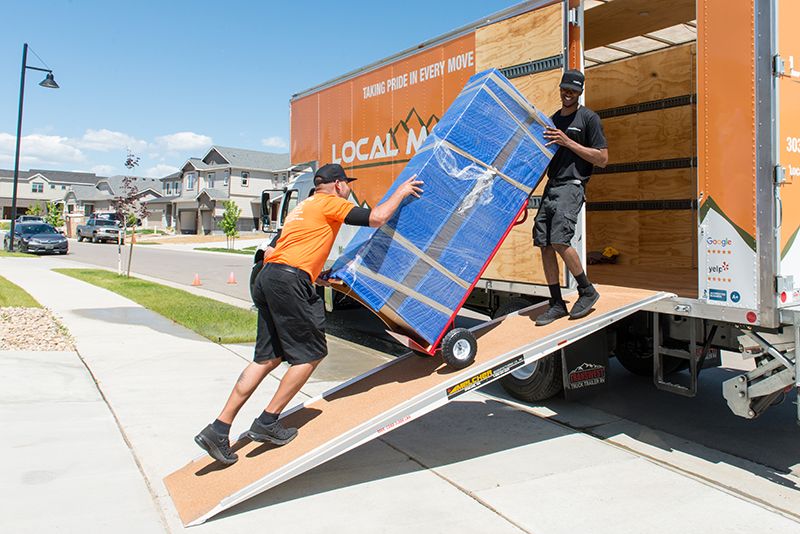 source: pinterest.com
The services of many professional movers, for example this site, include secure storage facilities. You may get assistance with both temporary and permanent storage solutions from them. During the course of a move, you may keep your possessions in a storage container or unit provided by the moving company. Your belongings will be carefully packed and loaded into the storage facility. When the time comes to get your stuff back, the movers will bring it right to your door.
Long-term storage might be a hassle, but movers can help with the logistics and coordination. They may assist with inventory control, labeling, and storage facility organization. The movers will manage the logistics of putting and retrieving your belongings from storage, saving you time and energy. If you require storage options, be sure to tell the movers when you hire them. They will help you figure out where to put your stuff and keep it secure till you're ready for it when you need it. If you're relocating soon and are on a limited budget, don't worry and ask skilled Zeromax movers for help. They will handle your belongings with care and for a fair price.
Does the use of moving storage need insurance?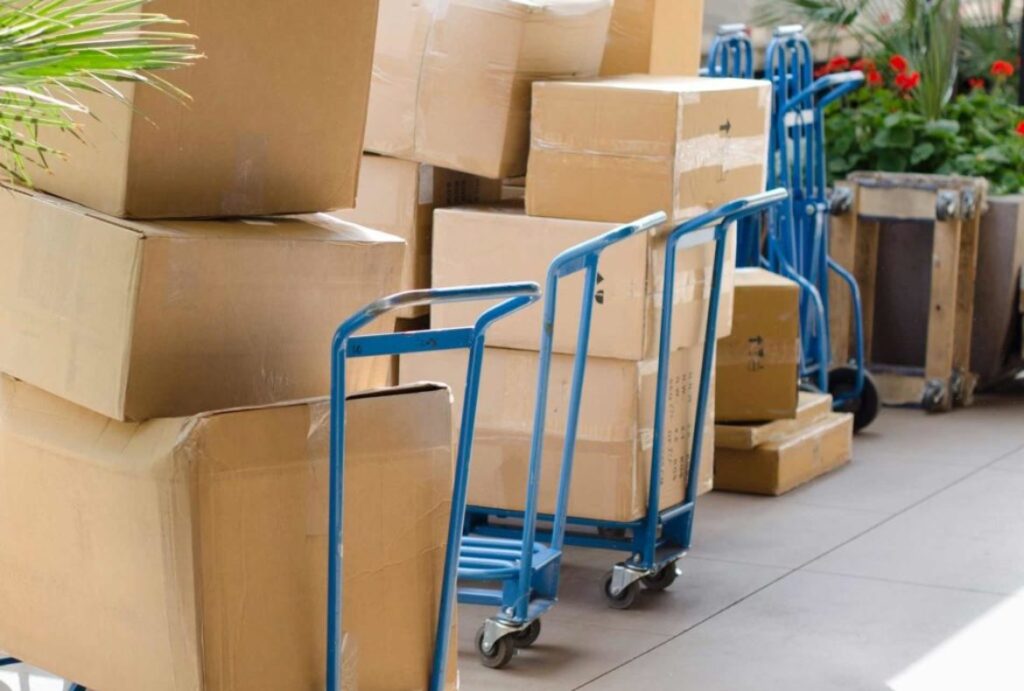 source: pinterest.com
Although it is not usually required, it is strongly suggested that movers get insurance for their storage units. Having your goods insured gives you peace of mind in case something happens to them while they are in storage. Most self-storage facilities have their own insurance plans in place to protect the building and its contents. However, clients' personal possessions may not be covered by these policies. If you're storing valuables, you should find out what kind of insurance protection the facility provides. You should carefully assess whether or not you need additional insurance for your kept items beyond that provided by the facility. This may assist guarantee that you are well protected from loss, damage, and other misfortunes. Insurance for your storage unit may be included in your homeowner's policy, or you may be able to buy separate coverage.
Carefully evaluate the insurance alternatives and the worth of your stuff before deciding on a storage facility. It's crucial that you be aware of your policy's coverage limitations, exclusions, and deductibles, if any. Discuss your options for insurance coverage with your insurance company or a licensed insurance agent. Having your stored belongings insured might provide you peace of mind knowing that you are covered financially in the event of damage or loss. It's smart to be proactive and secure your valuables with insurance before putting them in storage.