Most people might think that a lot of square-footage and pieces of furniture are important to have a beautiful house. According to the Los Angeles Times,
the average U.S. household
source: essentialhome.eu
 owns about 300,000 items. However, today's architectural trends have been more inclined with simplistic, minimalist, and less complicated designs.
There are many benefits to having a minimalist house. For instance, it can be easier to clean, cheaper to maintain, and is friendlier to the environment. If these benefits don't have you hooked, a minimalist style can make your house look and feel bigger.
To maximize the space in your home, here are some minimalist ideas that you can incorporate into your home's design:
Multipurpose furniture and spaces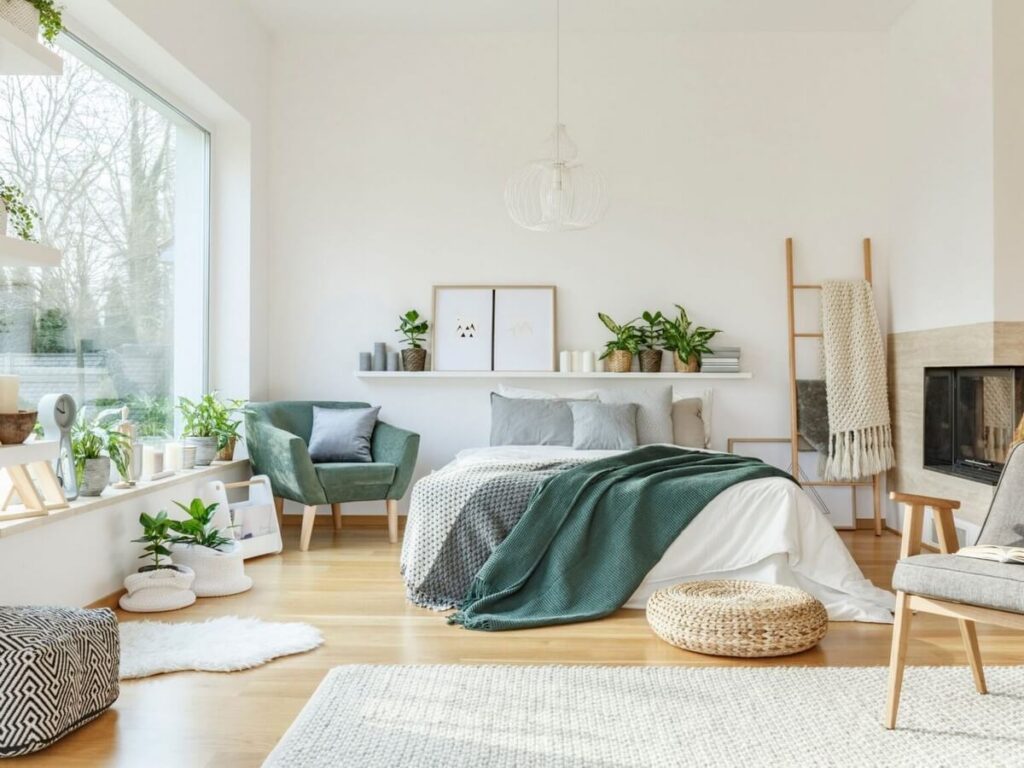 source: re-thinkingthefuture.com
Having multipurpose home furnishings and spaces will create more space in your house while still being functional. For example, you can combine the laundry area and the bathroom, or the kitchen and the dining room, and so on.
Another idea is having storage spaces under your stairs that you can put other tools in. The same goes for chairs that can double as shelves. Sofa beds are also one of the most popular among homeowners with limited house space.;
Vertical landscape design
Adding greens to the inside and outside of your home can make it more lively. If you are a fan of landscaping but don't have much space on your property (or inside your house), having awall with a great vertical landscape design will solve your problems.
It can save you more energy, provide heat insulation, minimize sound pollution, reduce greenhouse effects, and improve air quality. Perfect for both commercial and residential space especially if you live in the cities where a lack of space is a common problem.
Higher ceilings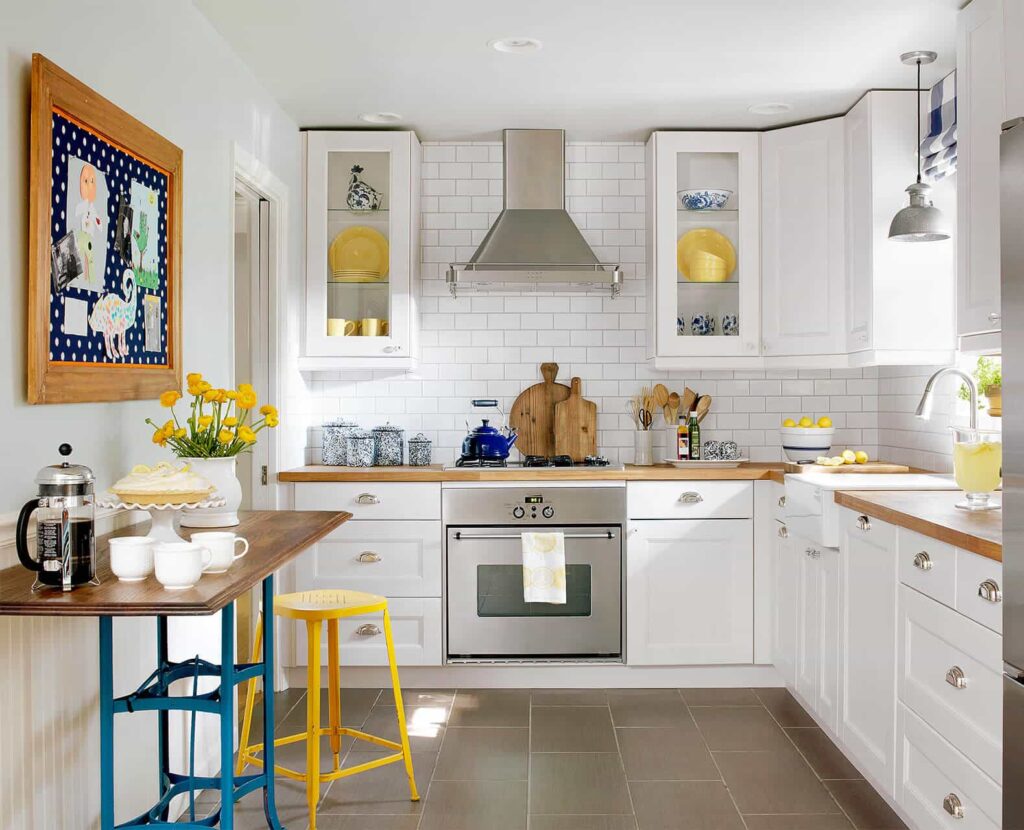 source: bhg.com
Do rooms feel cramped and small? Raising the height of your ceiling could be the best answer. Closed ceilings may give the impression of cramped and dark space, whereas high ceilings will allow more natural light in your house, giving it a more vibrant look.
If you are living in an area with a warm climate, this will help in keeping your house temperature low and improve air ventilation.
Wall storage
Wall storage can free up your floor space and will appear more organized. You can try installing a floating shelf, cabinets, or hooks on the upper part of your appliances. There are many DIY ideas for wall shelves using boxes and baskets. If you have unused containers, you can also repurpose them for your walls.
Use light-colored paint
source: hearstapps.com
White along with neutrals and pastels will make the room brighter and lighter. According to My Move, light colors can make a room appear bigger as it's airy and expansive. It also allows your furniture and accent pieces to stand out. A tip: Use a light yellow color for the entrance, small spaces, and hallways to brighten them up and reduce the risk of accidents.
Mirrors
Mirrors can make a room appear more open and look larger. It can reflect both artificial and natural lights during the day or night. You can try placing a mirror near your windows to reflect the outdoors. Finding a focal point and the right angle is the key to give depth to the room.
Furniture rearrangement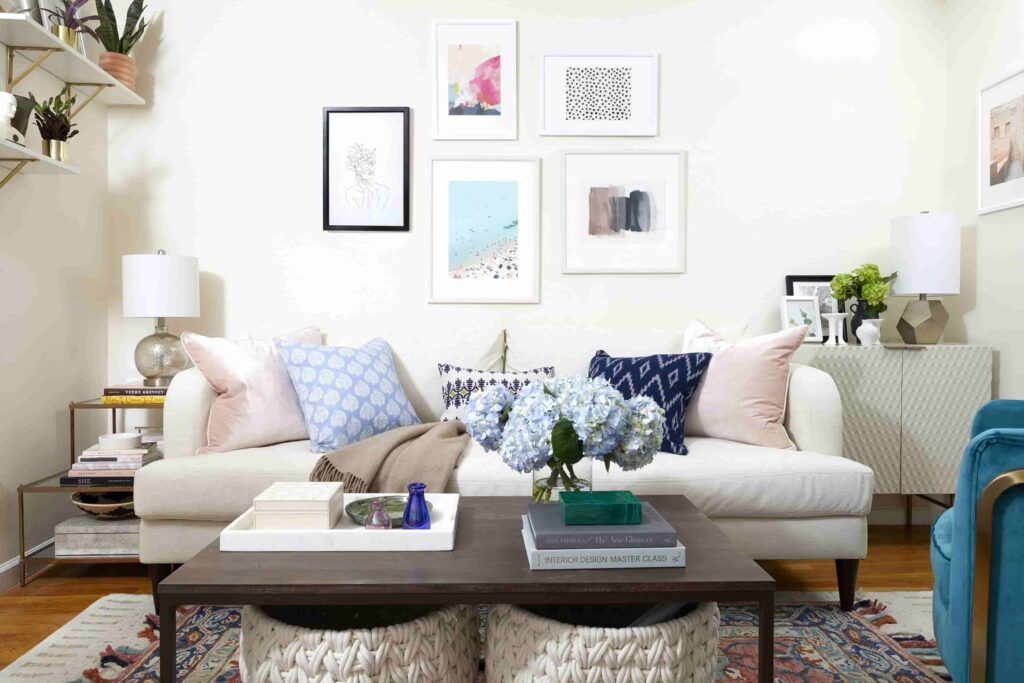 source: hearstapps.com
Balance your rooms by rearranging your furniture. Too much dark-colored furniture in one room can make it appear heavy and dull. Sticking to lightweight, and furnishings with exposed legs can help in opening up the space and make it feel larger.
Accessories that block the view into a room will make it appear cramped, so do not block the pathways. Create more room and space by placing your large furniture against the wall.
Built-in furniture
A popular example of this is the Murphy bed. It's a bed that is connected against the wall so you can store it vertically when not in use. This would be more ideal if paired with the high ceiling as it can create more space and storage. You can also have your wardrobe, shelves, kitchen, and bar cabinets built-in in your house.
Built-in furniture can easily look like a part of the house itself and blends seamlessly. Depending on your needs, you can have them customized and it's perfect for minimalist contemporary interiors.
A cramped-looking house can affect you and your family's mood and quality of life. These ideas will help you improve your house, but it all boils down to what would be the best fit for you. Don't be afraid to experiment and make some changes if something doesn't work out. If all else fails, consider adding an extension to your home or taking down walls to make it less cramped.