Introduction
Everybody wants a bathroom that seems more like a resort, with space that keeps items covered yet within arm's range.
An environment where everything has its appropriate place is useful and calming, yet builder-grade bathrooms rarely provide enough space for your items. A bathroom is supposed to have a lot of items despite being among the smallest areas of the house. So it is no surprise that storage is usually in short supply.
That implies you have to be inventive on a regular basis! So, what are you waiting for?
Consider these suggestions to increase your bathroom storage while also making the area more pleasant and accessible. Also, simplify it and make the most of every square inch of space you have. So, let us get this conversation going.
Choose baskets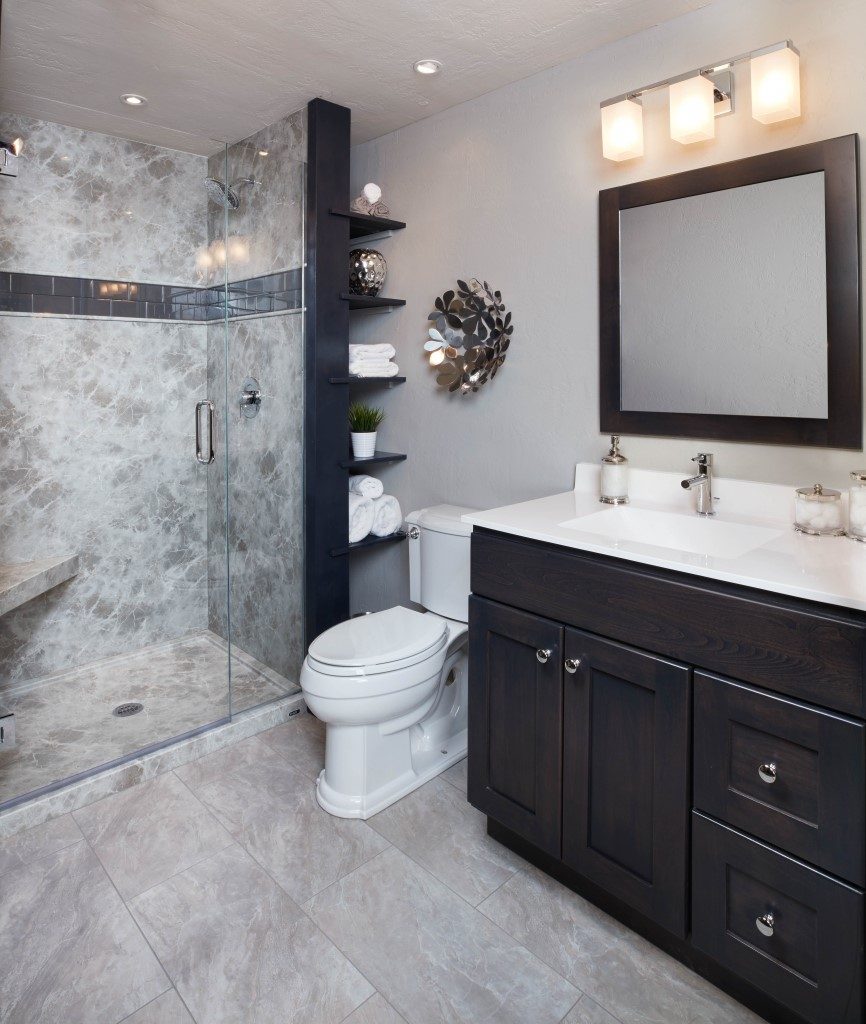 source: rebath.com
If putting in solid furniture is not even an alternative, you might experiment with different-sized baskets. Baskets benefit from being adaptable, easy-to-move storage devices that take up little space and can be dragged in and out of the room. 
Strings might also be used to hang towels or pots on walls. Hooks, too, have a little aesthetic influence; they take up no space and add to storage.
Go for a higher vanity
A higher vanity provides a more comfy countertop height as well as additional bathroom storage space beneath. Is it impossible to fit a new vanity into the housing costs? Not an issue! You may detach the counter from the cupboards and lift the vanity independently.
Add some horizontal bathroom shelves on each end of the vanity cabinet's sink part while you are at it. It is yet another excellent method to improve storage space in a tiny bathroom.
Corner cupboards are indeed a good option
Store toiletries and linens in corner cupboards. New ones may be found in unfinished furniture stores and discounted department shops, while old ones may be found at antique stores and architectural salvage providers. Installing the cabinet is simple; just attach it to wall studs and, if necessary, cover the floor with molding.
Opt for floating shelves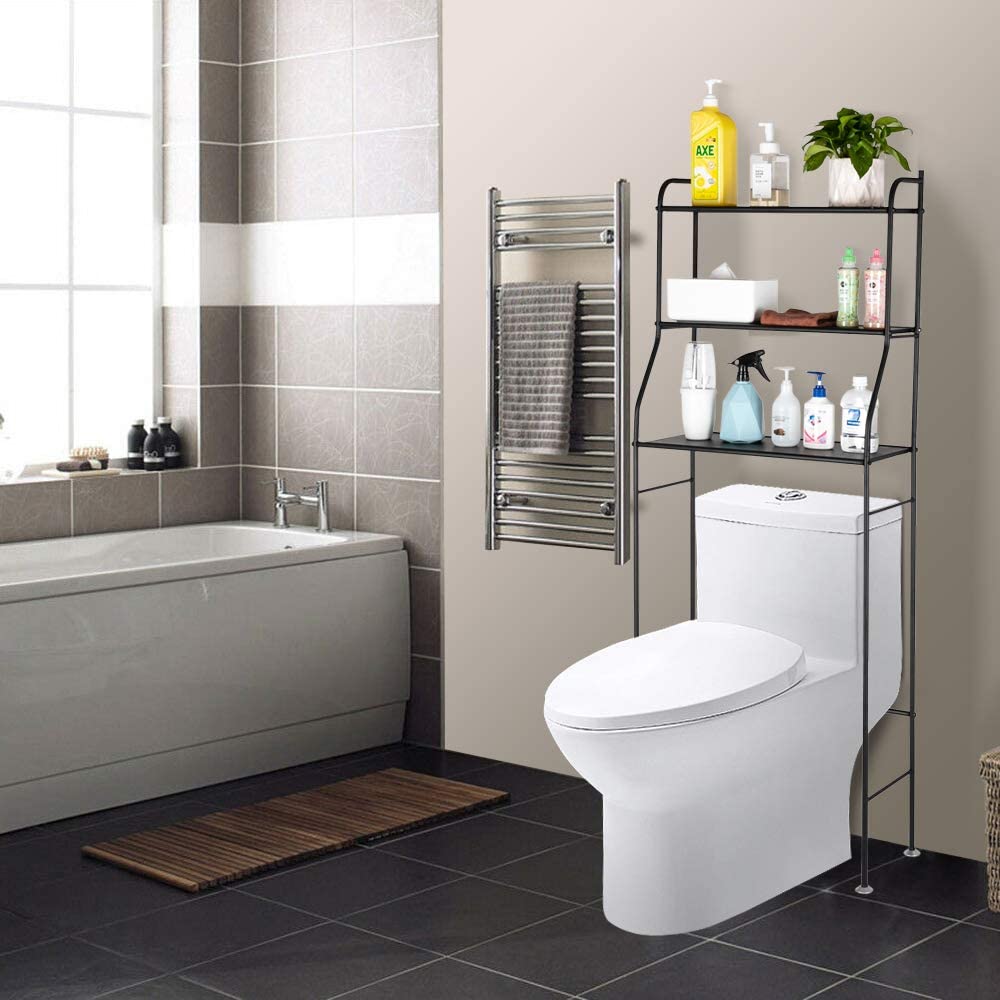 source: amazon.com
Cabinets and wall shelves are frequently situated beside or above the toilet, limiting storage to a single spot in the bathroom. Why not make use of the shower space as a storage room as well?
Install floating shelves and put all of the little bathroom necessities here. Simple floating shelves are arguably the simplest DIY bathroom storage option. You can make them as long as you really want them to be, and they'll they'll go with a variety of décor styles.
Windows are definitely preferable
The architectural style of your home is just in the special elements, and installing a window seat significantly improves and functionalizes the bathroom.
You can make a window seat; no particular skills are required, and you most likely have the essential equipment on hand. Adding a window seat with drawers or a movable top will increase space in your bathroom while also providing a comfy seat when changing clothes.
Utilize the door very well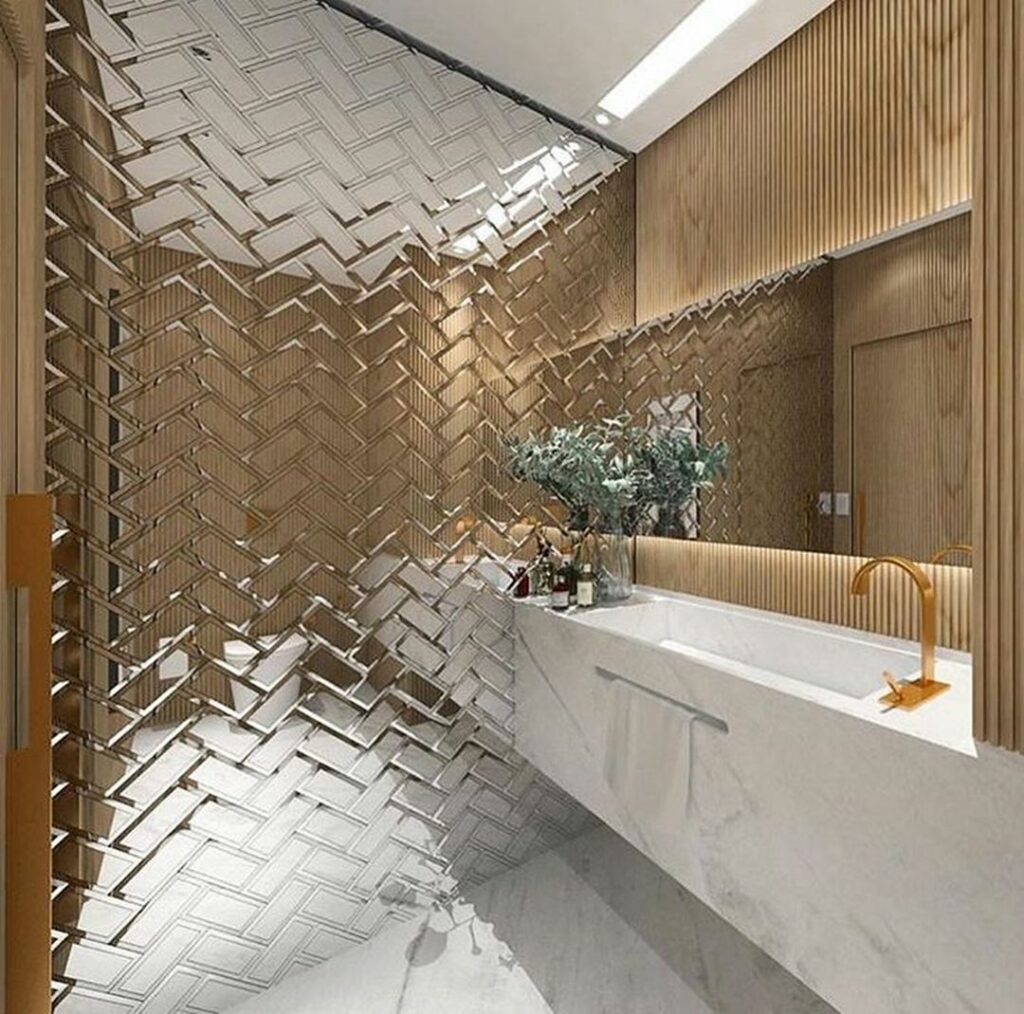 source: straightlinedr.com
In the bathroom, a majority of the area goes unnoticed—take the door, for example. It may be an excellent location for towel rods. To keep loofahs, razors, body wash, shampoos, and so on, acquire a swinging shoe organizer and put it near the shower curtain pole.
Think smartly, act wisely 
Do you believe you have used up all of the storage capacity in your bathroom? Check again since many homeowners neglect one area: over the toilet!
Installing a cabinet right above the toilet is a terrific way to add more bathroom storage while also decluttering the area. Keep toilet tissue and hand wipes in this cupboard behind locked doors, out of sight. As a consequence, the bathroom is practical, simple, and tidy.
Say yes to flexible storage units
Using bathroom storage units that are too small and modular can save a lot of space while maximizing storage to preserve the necessities. Bathroom storage containers come in a variety of designs, sizes, and fabrics.
They are available in plastic, wicker, chrome, brass, wood, and veneers in various wood treatments. These items are placed as free-standing furniture, though many of them require some installation. And for a few bucks, you are ready to go.
Hanging shelves are good to go!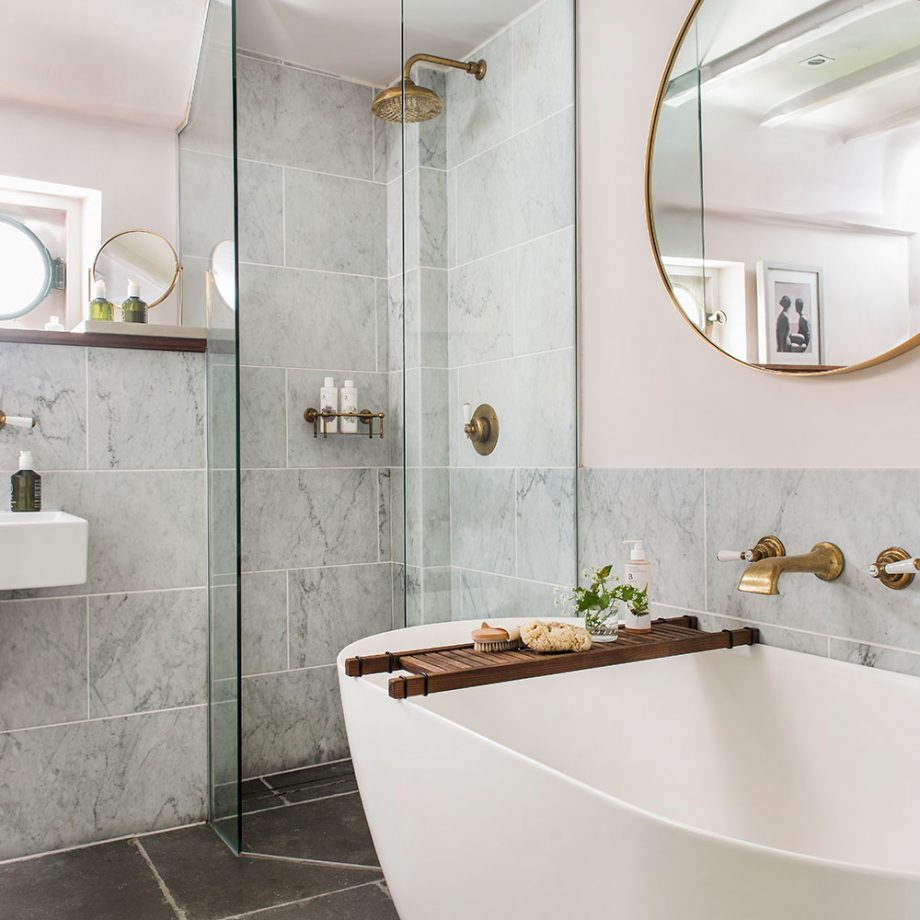 source: ksassets.timeincuk.net
Hanging bathroom shelves may not have been able to support as much pressure as solid-base shelves, but they certainly bring flair and sophistication to any interior area.
These shelves are held up by thick leather straps and are ideal for keeping lighter items in the bathroom, like toilet paper rolls and makeup. These swinging shelves may be made with only a few items and have a clean, minimalist appearance.
How can I forget storage ladders?
Storage ladders are an excellent alternative for bathroom storage since they provide various shelf lengths in a single unit. Because you will have shelves small and large enough for a wide range of products, you will be able to coordinate your bathroom stuff more effortlessly.
Storing tiny stuff on the lower levels and big goods on the upper tiers keeps the storage ladder appearing symmetrical and clean.
Wrapping up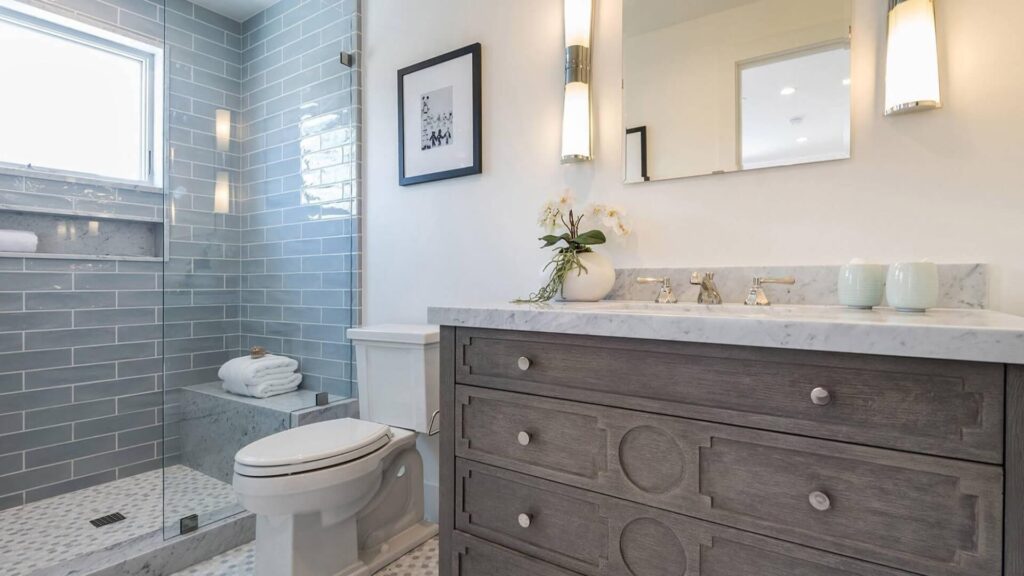 source: thecocoon.com
The bathrooms are the one place in the house that bears the brunt of it. Newer structures typically feature tiny bathroom designs, which implies less storage space. We have stated some of the best, easy, and doable tiny bathroom storage ideas to maximize your bathroom storage space in the bathroom to keep all your stuff. 
The solutions we have listed out are simple and will also not shatter the pocketbook or your walls.
So, I hope it will help you out. And, do let us know in the comment below which is your most favorite idea among our top ten. Or, Is there any other idea you would like to add on, then you can let us know in the comments below.