When your current boiler becomes damaged, stops performing, or works inefficiently engineers advise getting a replacement boiler. Finding a new boiler is a time-consuming yet worthwhile investment. Especially in Uk, It is evitable to have an efficient boiler at home to keep your atmosphere warm. If you get stuck searching for a new boiler in UK  for various aspects like types, costs, models, and sizes, don't worry, We are here to help you.
First of all, we must identify our need regarding the boiler. Which type of boiler will fit in your house. You should select the boiler according to the size of your home, family members, and energy consumption. If you already have a boiler then you must check its efficiency. It is a good opportunity to replace your old boiler system with a new and upgraded version that is efficient and sustainable. Energy savings will be improved by 30% and long-term cost benefits will be achieved. The government also provides grants on boiler purchases for energy savings purposes so search accordingly and replace your boiler scheme. Let's discuss more about the benefits and reasons for replacing boilers.
Reasons to Replace Boilers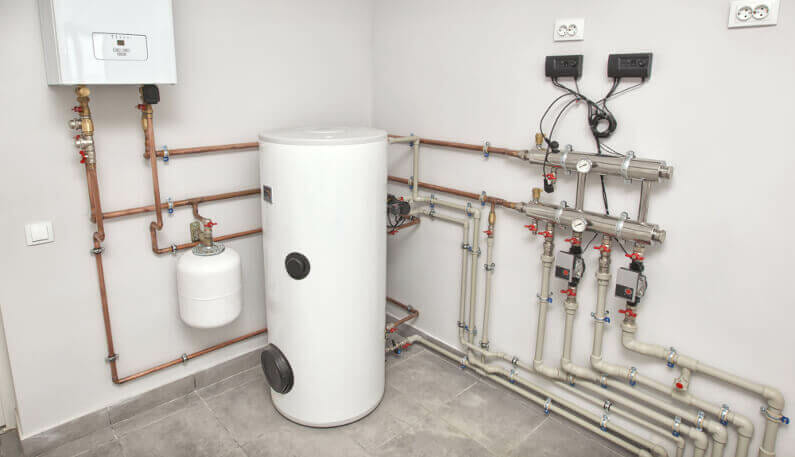 source: maravipost.com
Many times it is hazardous to keep an inefficient or damaged boiler at home. It will create unnecessary chaos or accident.

So the purchase of a new boiler is a wise decision.

If you are planning to rent your property, replacing the boiler is a must. It will increase the value of your property.

You can increase energy efficiency by up to 30% and optimize your central heating system.

Replace your Boiler

to save up to 580 pounds per year on energy bills.

You can reduce your carbon footprint and contribute to practicing sustainable ways to save the environment.
Signs your Boiler needs Replacing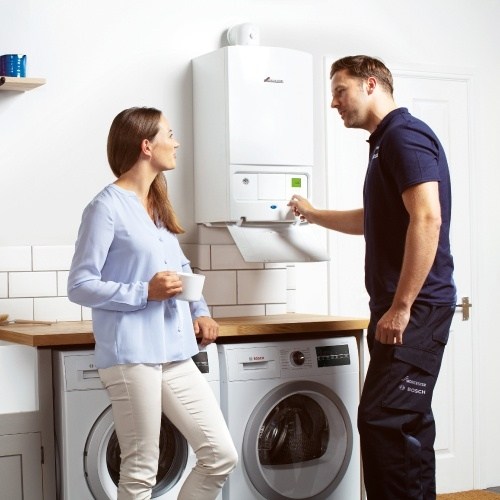 source: edfenergy.com
It is observed that boilers work 10 to 15 years efficiently. After that, complications arise and maintenance becomes very tedious and costly. So let's identify the signs that make us think about replacing our old Boiler System.
Beyond Economical Repair(BER): It means when your boiler demands frequent repair and it costs you higher than the cost of a new one, it will be advisable to change your boiler. Repairing costs should be minimal or economical. If it goes out of your budget then definitely you must replace the boiler.
Moving the Boiler Location: If the location of your boiler is not a perfect fit and it covers a lot of areas then it will be good to have a new one according to the space you have in your home.
Boiler not working efficiently: When the boiler produces less than the required Kilowatt you should think about changing the boiler. High hot water demands require higher KW capacity. If your boiler fails to perform that level then a replacement will be the last option.
Low rating for energy efficiency: If the rating for energy efficiency is low, your energy bills get higher in amount. You should invest in a new, upgraded high energy efficiency rated boiler for cost-saving purposes.
If you wish to sell/rent your Property: Tenants or buyers will pay more for your property if you give them the latest and updated heating system.
Frequently Asked Questions About Replacing Boilers
How much does a new Boiler Cost?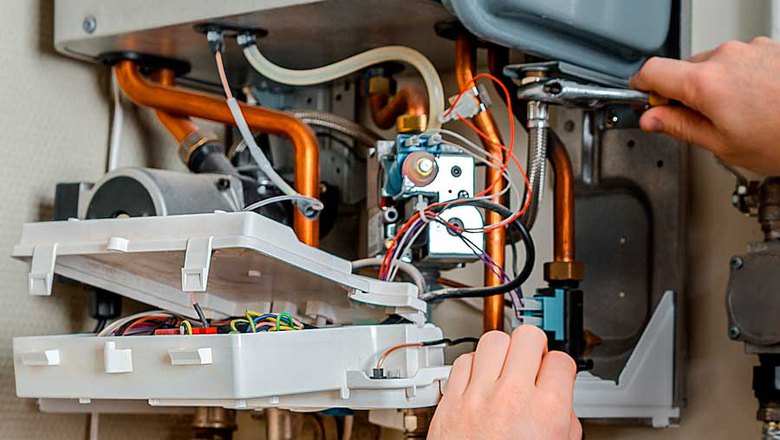 source: bluevalleyheatingcooling.com
Depending on the model, brand, size, and warranty period, the cost will vary according to every parameter. You have to identify your home energy needs and then select one that matches your budget.
What will be the cost of  Installation for a New Boiler?
If you are replacing the same type of boiler and the place is also the same then it will cost you less compared to the newly upgraded one. Replacing old boilers with new system boilers will naturally take time and effort that cost you more depending on the brand and model.
From choosing the right type of boiler system to ensuring the installer you're hiring is skilled and knowledgeable, it can become quite challenging. We want to fix that. We're here to handle the hard work for you. Check 247 boiler repair man. We are a highly-skilled and fully certified team of boiler installation experts, there's no installation job we can't handle.
Which type of Boiler should I choose?
There are mainly 3 types of boilers. Combi Boilers, System Boilers, and Conventional Boilers. Combi boilers are good for small families. It requires no loft space. less pipework is required so cheaper cost. A system boiler is preferred for homes having more than 1 bathroom. It offers a constant supply of Hot water. A conventional Boiler is a great choice where the consumption of Hot water is large in amount and has 2 or more bathrooms in a home. It requires a cold water storage tank in the loft.
Conclusion :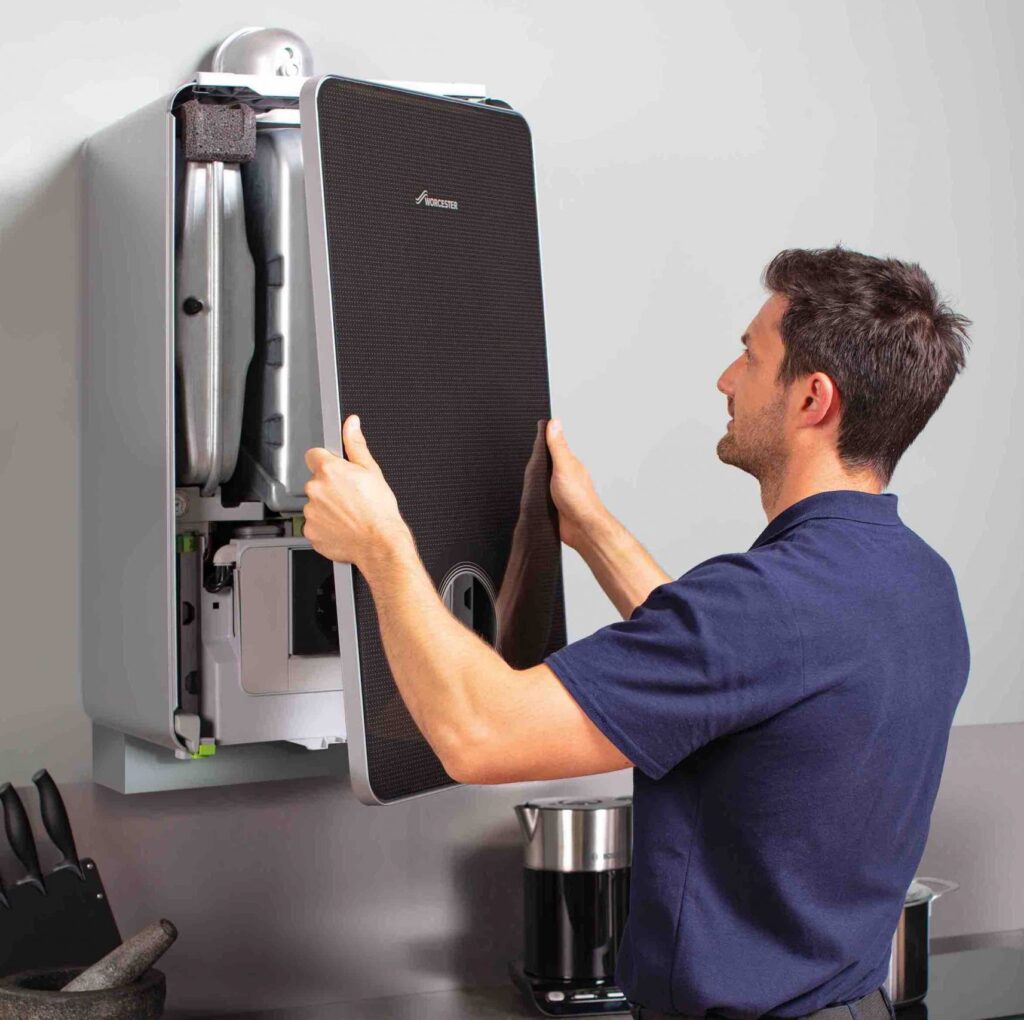 source: moorhouseheating.com
Changing Boilers takes time and requires your money and your efforts but if you invest in a good boiler, it will work as an asset so upgrade to the new boiler without hesitation and save energy bills as well as the environment simultaneously. It is a trend to change from gas boilers to electric for energy-saving purposes. If you feel that finding a New Boiler in UK is a very tough job then wait a minute, it's not that much difficult because our professional team is ready to serve you. You are only a quick away. Let's do it.