Are you in serious need of more bedroom storage space? The fact that you're not the only one who feels this way is encouraging. 
For all of your storage concerns, a well-fitted LESSO Integrated Wardrobe in your house could be just the ticket. Fitted wardrobes, as the name implies, are custom-made to fit the dimensions of your bedroom. 
A closet can be created in even the most difficult of places. If you pick custom-made furniture, you have complete control over the design. As a result, you have complete freedom to design the interior of the wardrobe in any way you see fit. 
In addition, you can personalize any surface. Installing fitted bedroom cabinets is an excellent way to increase the value of your property. When it comes to fitted wardrobes, here are five things to know before you get started. 
Awkward space is still space –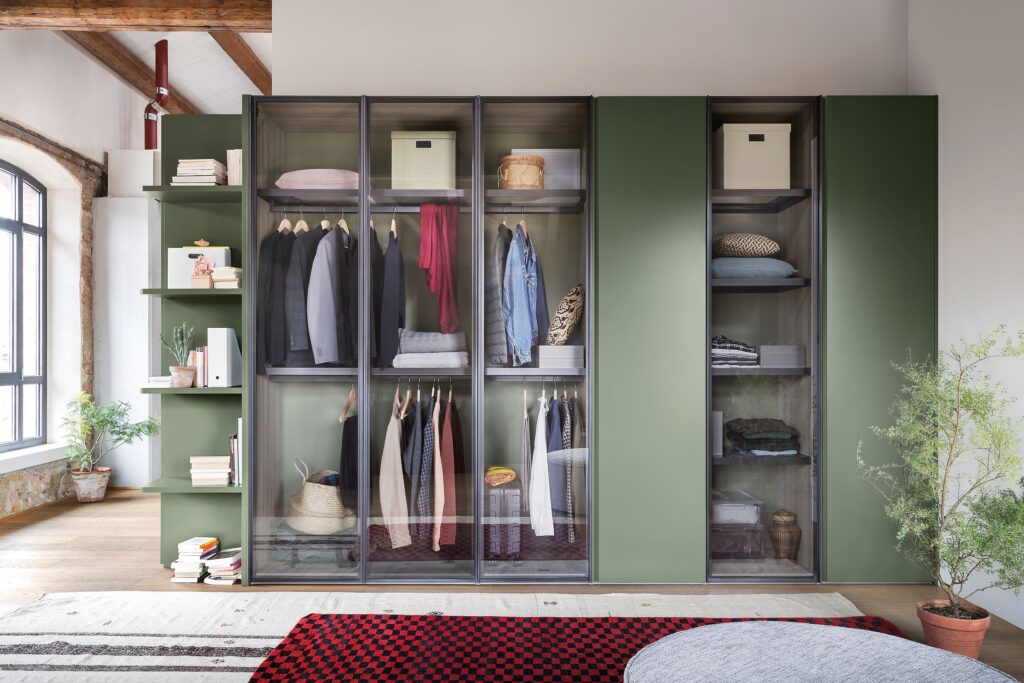 source: pinterest.com
It's difficult to appreciate the possibilities of space once we've become accustomed to it. So, if you're planning a reorganization and thinking of installing fitted wardrobes, take a step back and look at the situation objectively. Awkward angles should not deter you. 
With custom-made furniture, it doesn't matter what your room's dimensions are; every square inch may be utilized because it's built and adapted to your unique needs. 
Wall-to-wall sliding wardrobes are a great option if you're short on space since they provide a seamless storage service in any size, color, or style. 
Determine how much storage space you need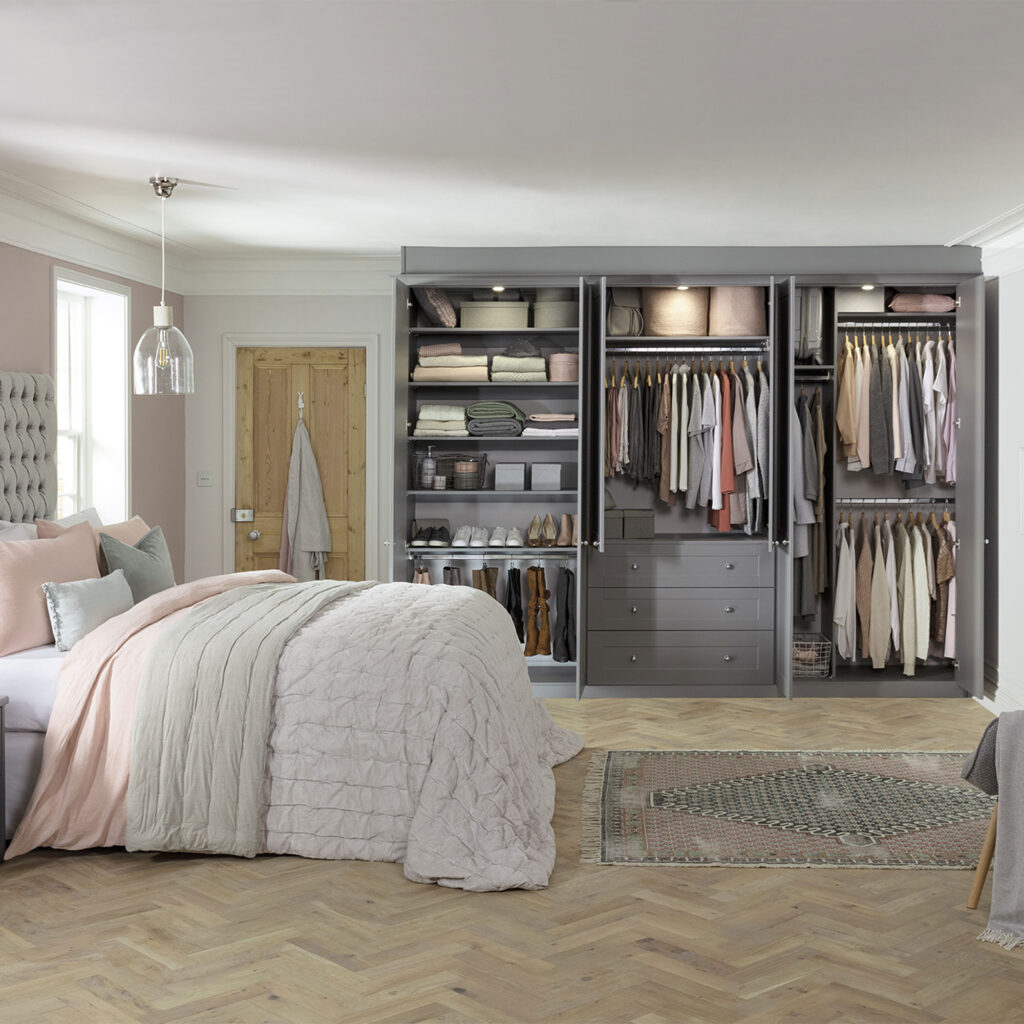 source: pinterest.com
Look more closely at your possessions when you're designing your fitted wardrobes. In order to get the most out of your storage system, you need to know what you're going to be storing. 
You have complete control over the design and layout of the interior of your fitted wardrobes. Keeping shoes neat and organized might be as simple as using a pull-out shoe rack if you're a shoe fanatic. 
Personalized jewelry trays fit neatly into your drawers as well as provide easy access to your prized possessions, keeping them secure and dazzling. 
There is no limit to what we can achieve with bespoke storage; all you must do is think outside the box. 
Choose the ideal style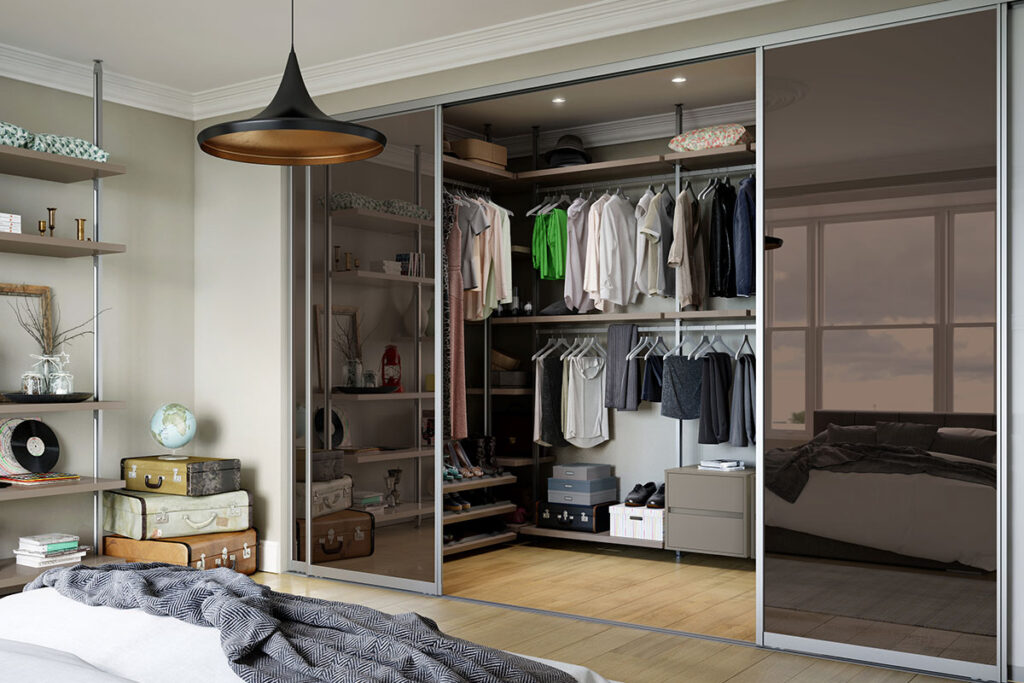 source: thesethreerooms.com
Whenever it comes to custom-made storage, we're just as concerned with aesthetics as we are with practicality. 
To make a bedroom feel like your own, it's important to have a wardrobe that reflects your own unique style and sense of design. 
It's possible to customize a wardrobe that perfectly suits your personal style and preferences by choosing fitted wardrobes. 
As a beginning point, take a look at the current decor and determine the aesthetic of your bedroom. To get a notion of what kind of appearance you're going for, look at some finished projects. 
High-gloss or mirror surfaces lend a sleek, futuristic aesthetic, while natural wood grains like those found in the Willoughby collection lend a homey, cozy feel. 
Select the correct interior design
–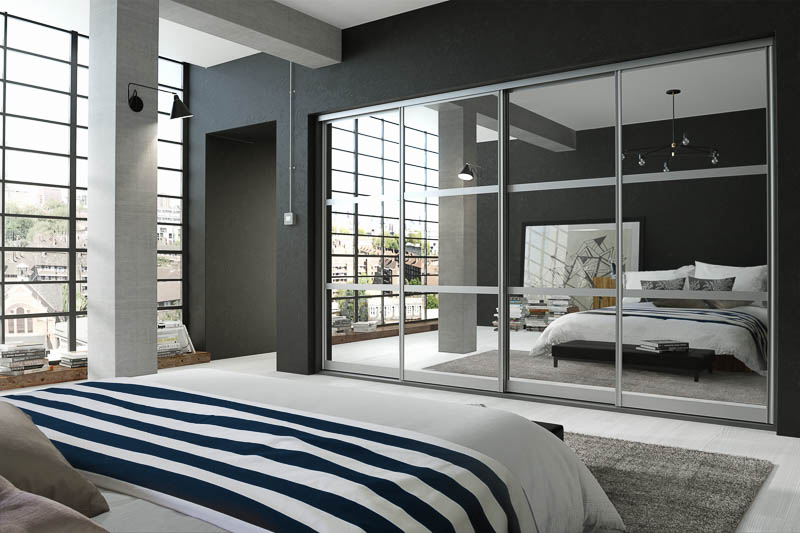 source: pinterest.com
It's not enough to have well-fitted wardrobes that appear good from the outside. 
When it comes to storage, we've added grained mussel accents to the Oak-finished wardrobe interiors, along with soft-close drawers as standard. 
We recommend our large storage wardrobes if you'd like the freedom to rearrange your shelves and rails at a later date. 
If you're short on space, we recommend the front chassis with sliding wardrobe door lines, which has open backs & sides for higher storage prospects. 
Make a long-term strategy –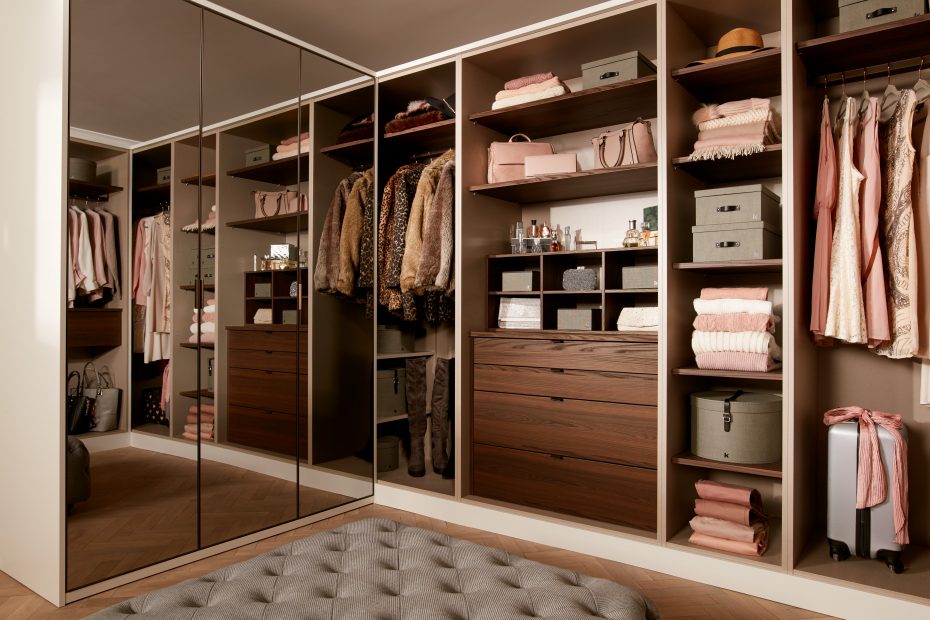 source: kindred.co.uk
Harpsden sliding closets in light praline serve as the focal point of this bedroom. 
You may alter your space and increase the value of your property by installing custom-made wardrobes. 
Invest in them now and enjoy them for many years to come. Even if the look of your bedroom changes in the future, your closets will still fit if you choose a classic style. 
As a result, we offer a 10-year warranty on all of our fitted wardrobes. This is good to know. 
Conclusion
Finally, find the advice of an expert. 
Our design professionals work very closely with you just to measure the room. 
Then work around any problematic angles in order to maximize the space you have available to you. Your wardrobes will also help you figure out how much storage space you require. 
The ability to walk you through plenty of various design possibilities and small nuances that can really make a difference.