If you don't want the hassle of renovating a fireplace and chimney, then contemporary gas fires are a good alternative. You can even purchase an electric floor model for added convenience. 
With several benefits, including low maintenance, ease of use, and more realistic flame effects than electric fires, contemporary gas fires can make every room in your home warm and inviting during the colder months
Gas fires are a stylish way to create a cozy atmosphere in your home, but they offer more than just aesthetic appeal. Gas combustion fires can help you increase your property's value. 
When it comes to heat output, they're incredibly efficient and robust – plus, they come with the added benefit of being controllable and easy to adjust throughout the year. If you're planning on installing a traditional stove or fireplace, remember that gas fires are another option available to you.
Add style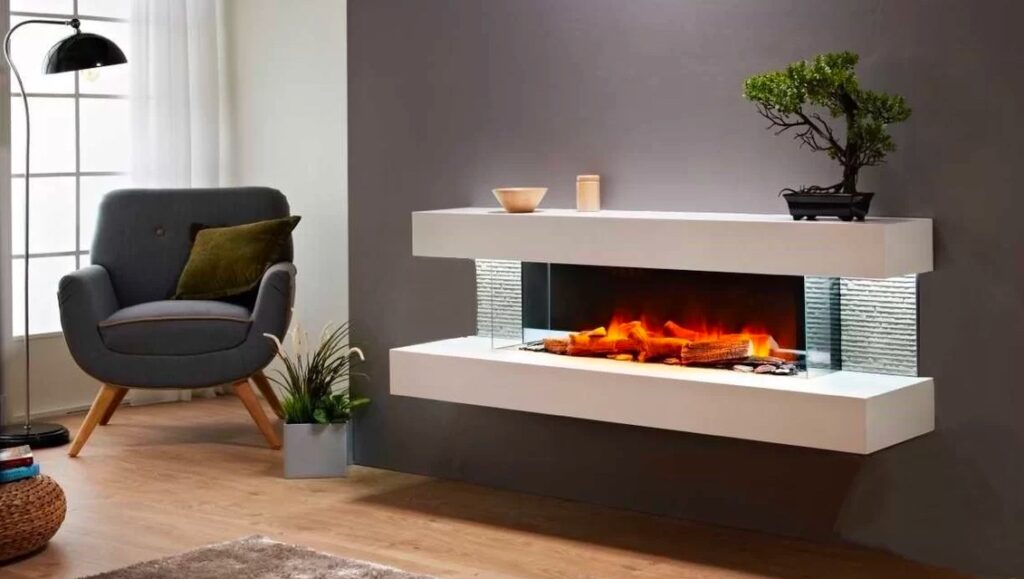 source: pinterest.com
A wide variety of gas fires from Fires2U are available now in an array of designs, shapes and styles. From traditional pictures to sleek and modern designs, the right stove for your home will be easy to find. 
Some models come with a classic ember look, while others are more contemporary with abstract patterns. Gone are the days of traditional gas fires where everything was created to look and feel precisely the same.
Gas fires are a great way to add warmth and style to your home. Modern models offer an enormous range of colors, styles, and finishes to suit every taste and budget. Contemporary gas fires are today's response to the demand for high-performance heating solutions in stylish contemporary settings.
Heat throughout the day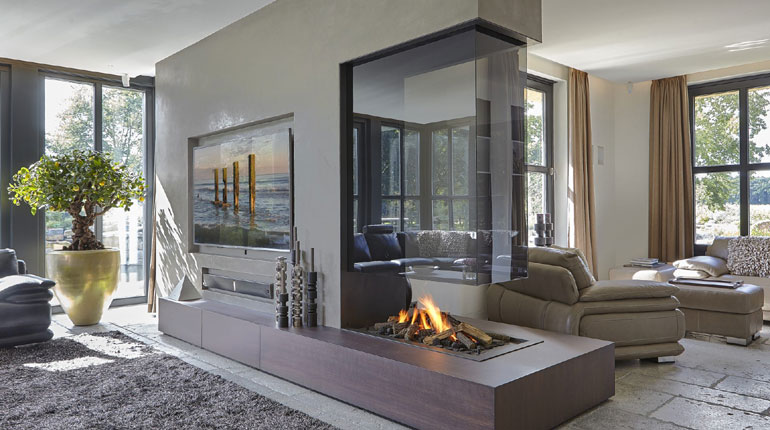 source: lighttheminds.com
One of the key benefits of using contemporary gas fires in your home is their ability to provide continuous heat throughout the house. Other heating methods can be either inconvenient to operate or require additional effort to keep them running – many fireplaces need you to light a fire and continually stoke it or turn it on and off as needed. 
Although we tend to use our gas fires more at night when settling down for the evening, during the day, they also provide comfort and warmth without requiring further action.
Easy to maintain
Traditional wood-burning stoves require frequent maintenance and cleaning to ensure they run efficiently. However, unlike most traditional fires, gas fires do not need feeding every 30 – 60 minutes. This means no mess and less time cleaning ash out of your fireplace or stove.
Real money saver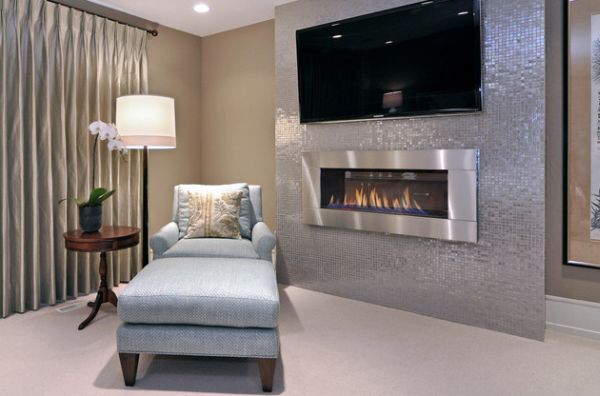 source: decoist.com
Using Contemporary Gas fires in your home can help you save money on heating costs. The gas fire is easier to install than a traditional wood fire, and because it heats specific areas, you can quickly heat the parts of your home that need warmth.
Gas fires are more environmentally friendly and easier to install than other heating systems.
Very easy to operate 
The ability to control the flame intensity and heat output is another benefit of contemporary gas fires. Control the power of your flame can be as simple as turning a knob or pressing a button, while others offer remote controls to make things even more accessible. 
The timer feature allows you to keep your fire on for a specific time and then turn itself off when necessary. If your home does not have a chimney, some gas fires are available with permits for installation in these applications.
Safety first
source: acucraft.com
Gas fires do not have the same burn hazards as wood-burning fires. They also don't give off as much smoke. These factors mean that gas fires are safer than wood-burning ones.
The heated flame is enclosed, so there's no need to constantly stoke the fire or worry about shifting logs or flying embers. There's also none of the soot and ash associated with burning wood to contend with, making it easier to maintain a clean and tidy hearth.
Clean indoor air
Gas fireplaces burn much cleaner than wood-burning fireplaces, which is a significant advantage on several levels. First, when you opt for a gas fireplace or insert instead of a wood-burning one, you'll be reducing air pollution and your risk for health issues like asthma and allergies. 
In addition, gas heaters retain heat better than traditional fireplaces or inserts because they don't allow the air to cool down as much as typical fires do. 
This means that you'll spend significantly less money heating up your home when it comes to choosing a gas fireplace or insert compared to a traditional fireplace or insert.