When you first decide to install brand-new worktops in your kitchen, you may be slightly overwhelmed by the choice out there on the market. Amongst the options available, quartz has become one of the most popular.
The team at Quartz Kitchens has compiled a list of 5 things you should know when considering quartz kitchen worktops. Their dedicated team of stone surface specialists works closely with industry-leading suppliers to source the best quality materials at a competitive price.
Below is a list of 5 things you should know about quartz worktops.
Scratch-resistant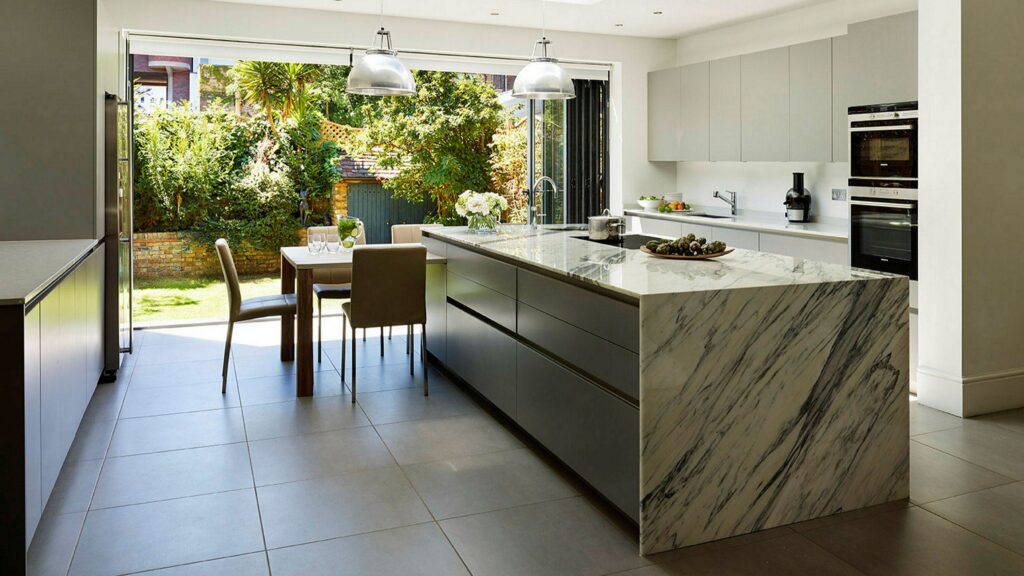 source: pinterest.com
It can be frustrating to find scratches present on your kitchen worktops, particularly if they have been recently installed. From the children playing on them to you leaving your keys on the side, many types of worktops are susceptible to wear and tear over time.
Quartz is naturally scratch-resistant, granting you extra peace of mind when it comes to managing tasks and chores in the kitchen. By choosing quartz worktops for your kitchen, you save yourself potential costs that come from future repairs while enjoying a pristine worktop surface.
Susceptible to heat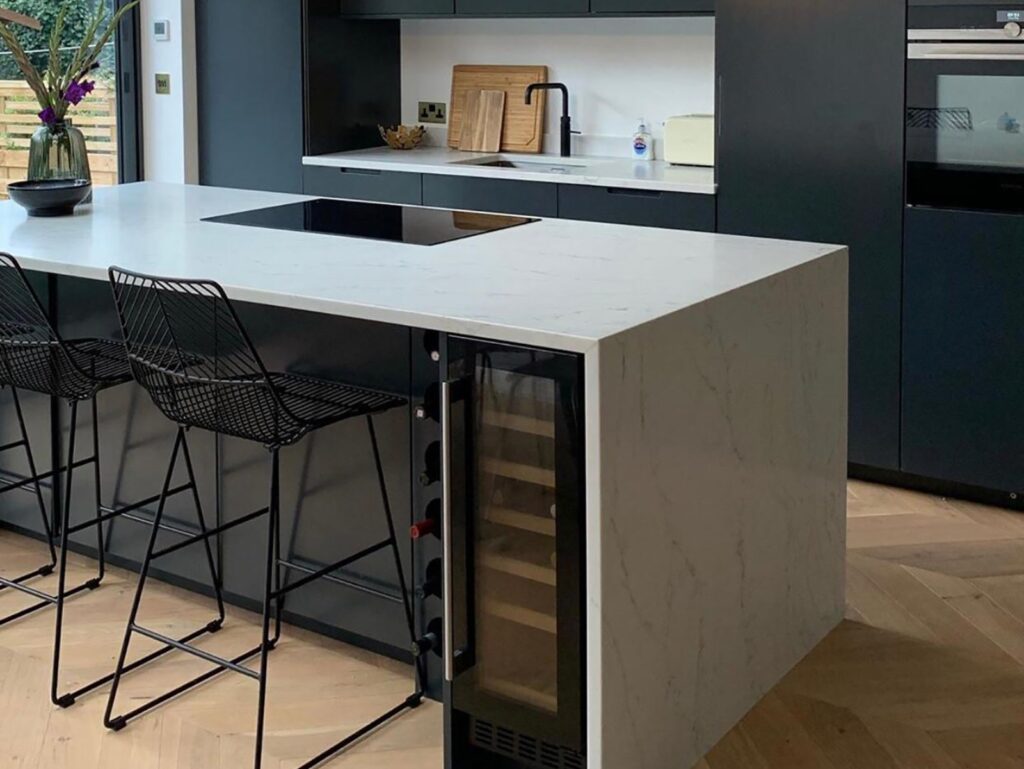 source: rockandco.co.uk
While quartz is an incredibly durable material, thanks to the combination of resin and polymer used during manufacturing, it is susceptible to heat damage.
Quartz itself is resistant to heat, however the resin and polymer are affected by heat. Contact with a hot object can lead to discolouration and burn marks.
We recommend getting into the habit of using trivets and heat protection pads to protect your worktop surfaces from potential heat damage. By following these simple practices, you keep your worktops looking their best. 
Stain-resistant and Spill-proof
Unlike natural materials such as granite and marble, quartz does not need to be sealed to prevent stains. Quartz is a non-porous material, making it much easier to wipe away liquids or highly concentrated substances before they can penetrate the worktop. 
What's more, it's extremely easy to clean quartz worktops. Simple use a combination of soap and water to return your worktops to their original lustre. There's no need to use an abrasive pad or cloth. Take a look at our care and maintenance guide to learn more.
Quartz worktops by Quartz Kitchens are protected by a warranty*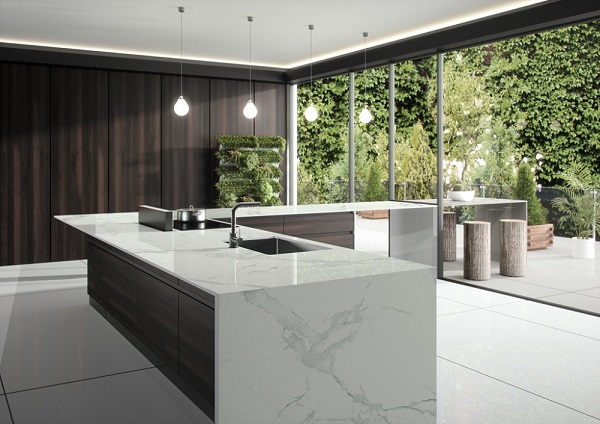 source: everythingstone.co.uk
All worktops purchased through Quartz Kitchens are covered by a minimum 5-year manufacturer's warranty and 18-month workmanship warranty.
Quartz Worktops are available in a wide range of colours
Quartz Kitchens work with all UK leading supplier of quartz, as such have a wide range of colours and styles to choose from. Suppliers include, but are not limited to; Silestone, Caesarstone, Compac, Nile Stone Trading, Classic Quartz Stone, Everest Stone, Unistone, Quartzforms and Dekton. 
Granite vs quartz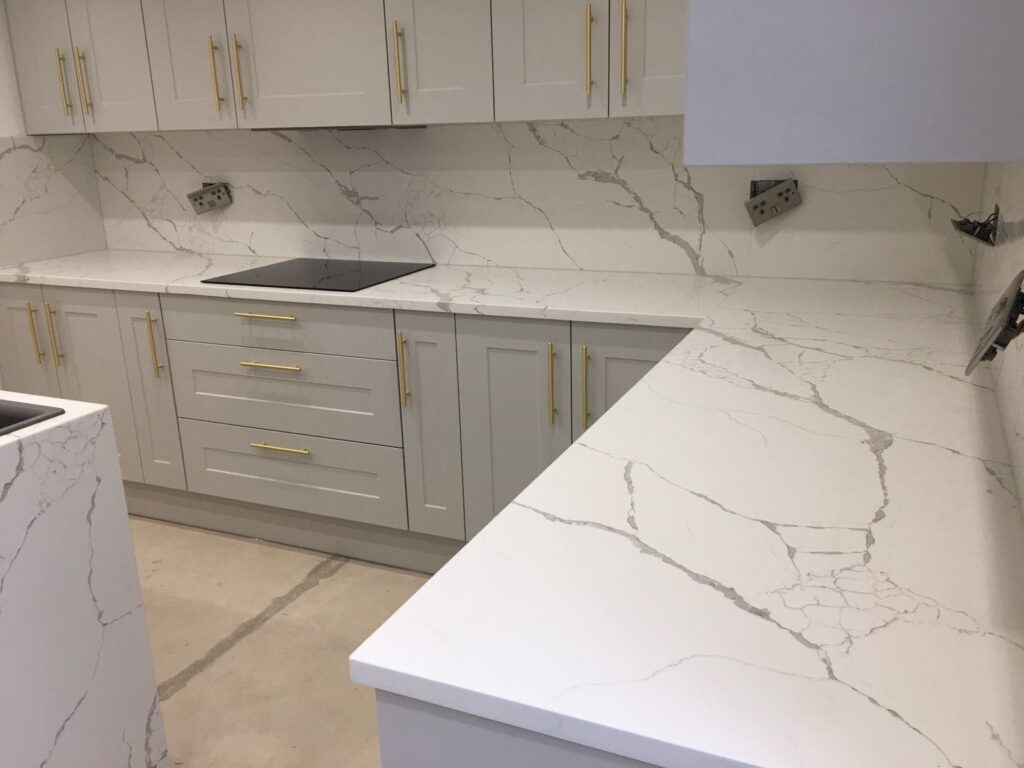 source: pinterest.com
While the two materials do share a lot in common – both are extremely durable for instance – there are some key differences between the two.
Firstly, granite is a 100% natural material, mined from the ground before being sawed into slabs. As it is a natural material, granite produces a beautiful natural pattern. The texture and colour of quartz, however, can be adjusted as per the customer's specifications.
To learn more about the tailored services Quartz Kitchens provides, have a look at their website.