The rates of the flats are rising day by day. Which is why most of us might have to adjust in a small house. But the size of the house does not make much of a difference if you know how to manage the available space effectively. Bathrooms are the most neglected place in our house mostly because people do not seem to pay to much heed to it's decorations. But since it is the place where you clean up it is only right to keep it tidy. But with small spaces you may not get the ideas on how to store your items, so here are a few tiny bathroom storage ideas which you might use for yourself.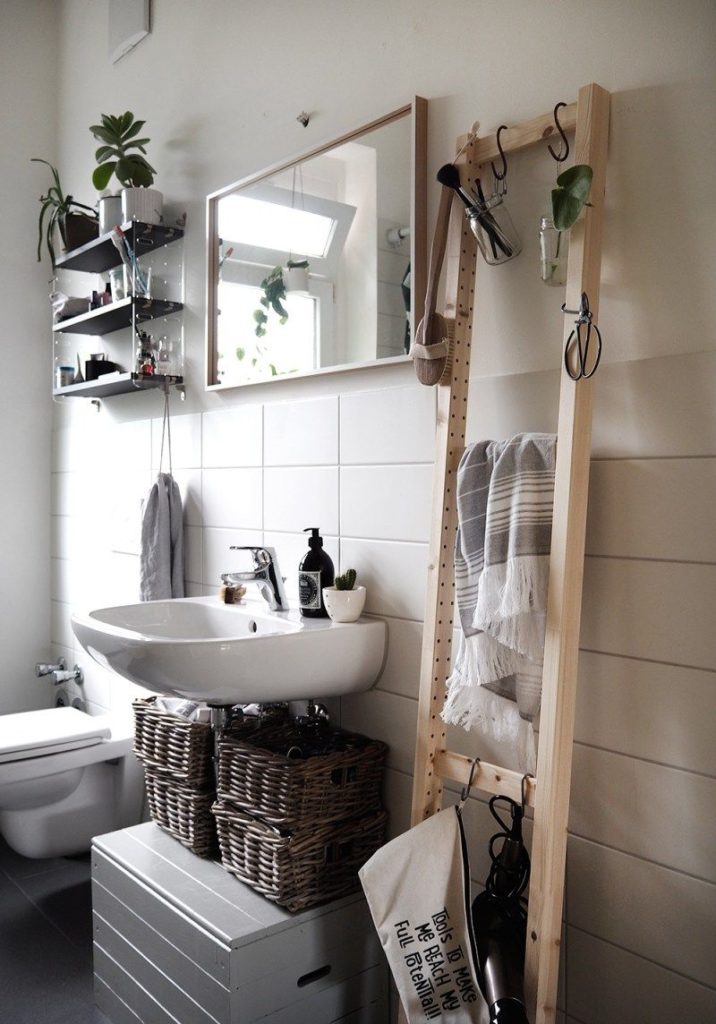 source: pinterest.com
One of the most unique bathroom storage solution is to attach a wooden ladder. It does not occupy too much of your space as the ladder does not extend much from the wall. You can hang towels or baskets of extra toilet paper or other necessities on it and can easily place it in your slim space.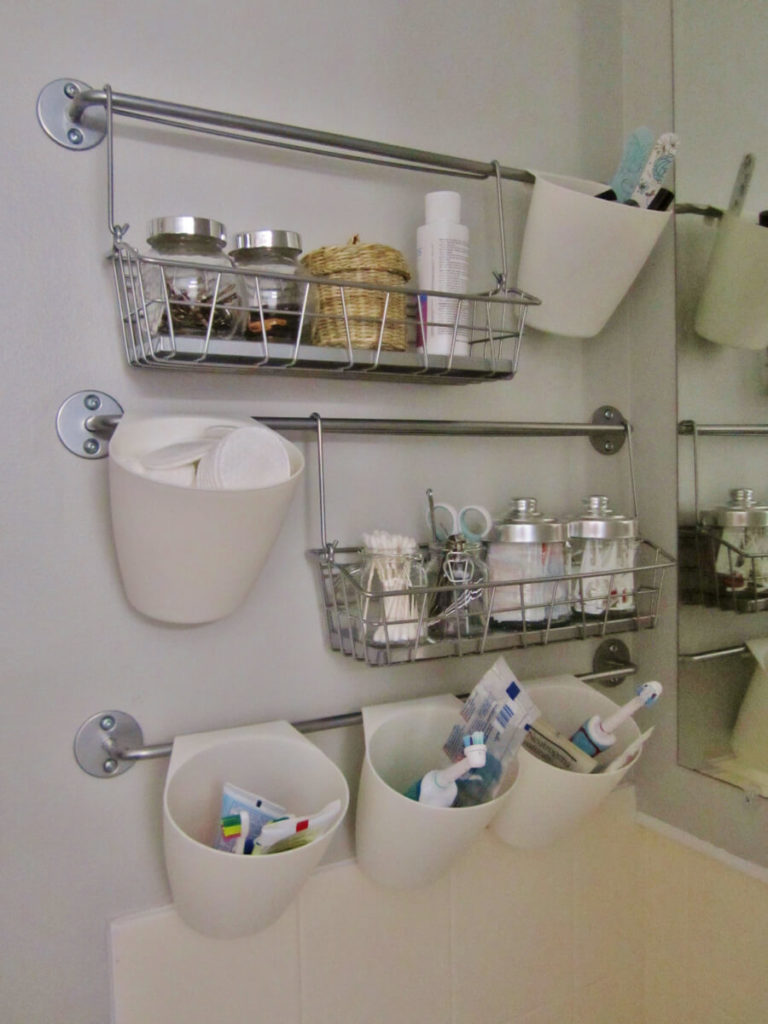 source: homebnc.com
Try using adjustable shelves to store your extra necessities. You could attach it at the corners, this way they would not occupy too much space and would be provide you an additional place to tuck away all the extra items.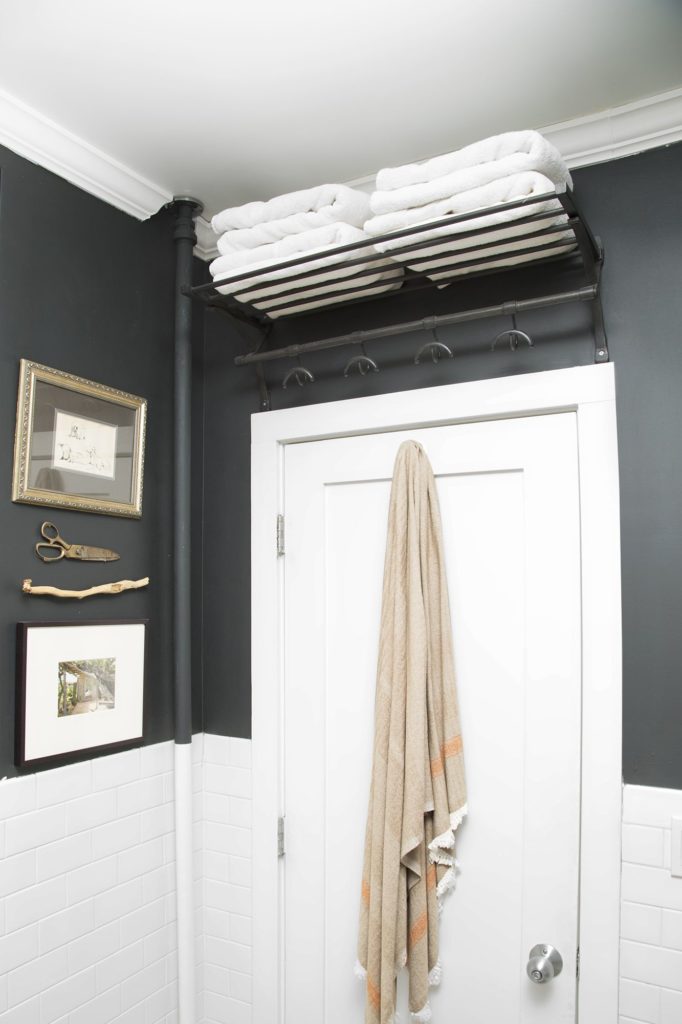 source: hearstapps.com
You can even build shelves above the doors to store clean towels. Build the shelves at a good height so that the water droplets does not wet the towel. You can even place some hooks below it to hang your used towels and clothes.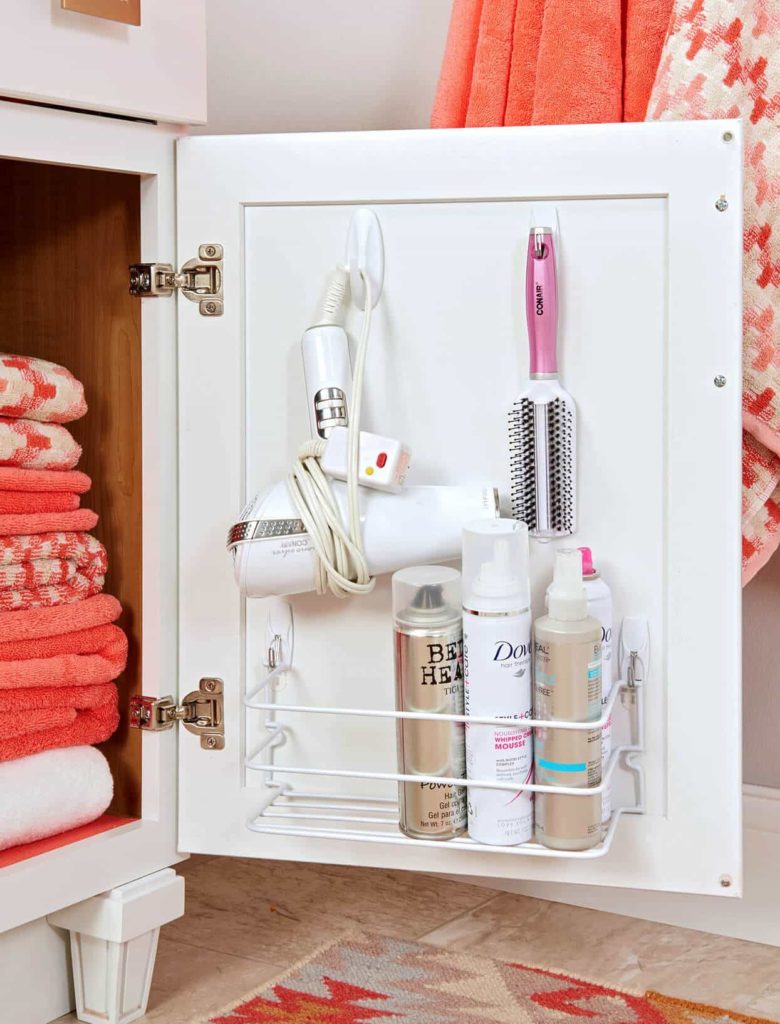 source: bhg.com
You can even use the back of your cabinet doors to store some small items such as brushes and perfumes and you can save too much of your space while keeping the items hidden from the outside. You can use magnetic memo board which can be mounted inside the door and can store some of your cosmetics.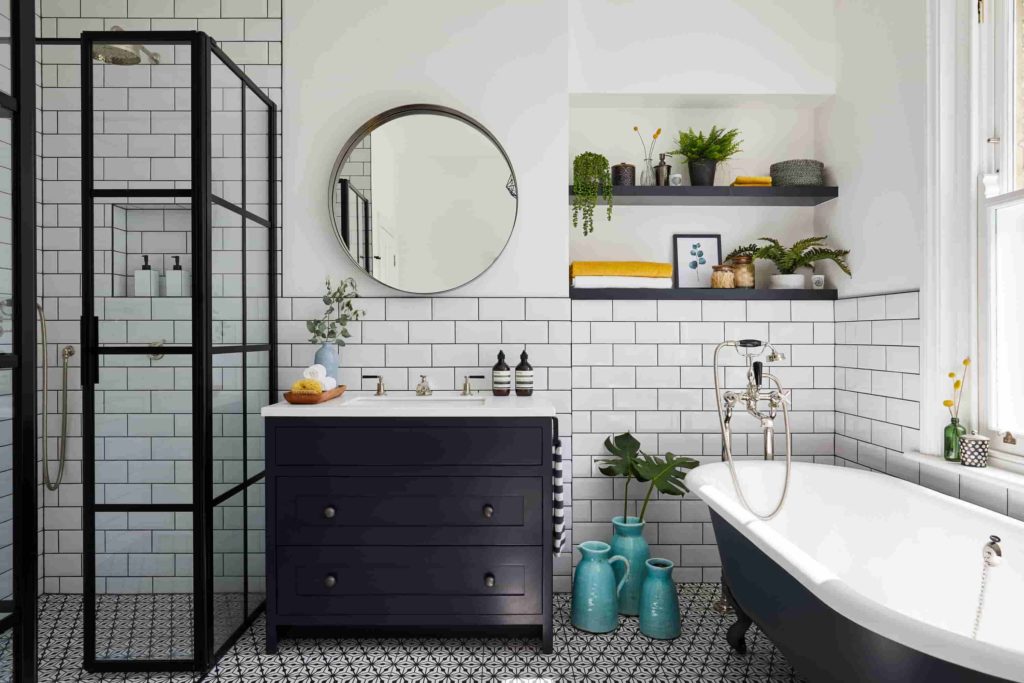 source: realhomes.com
You can try fitted bathroom storage which would provide you enough room to store your family's essentials. It would use the maximum space with cupboards and drawers.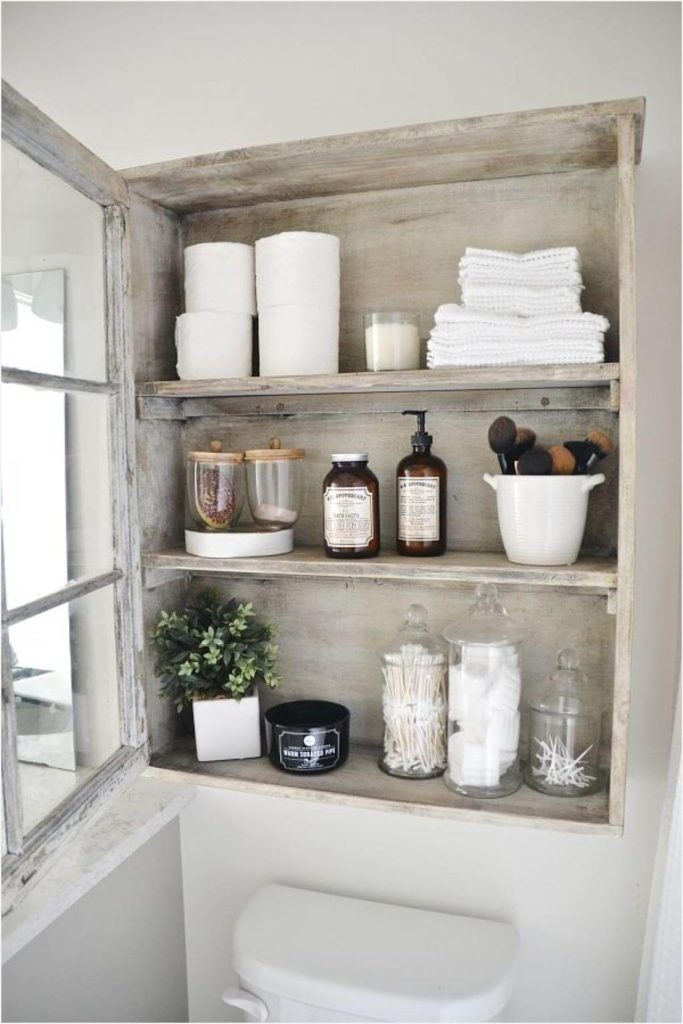 source: shellyrose.club
Wall hung cabinets can be a good choice too as it often have mirrored fronts which would be a beneficial bathroom essential. You can fit a box shaped shelf with glass doors having multiple levels to store your necessities.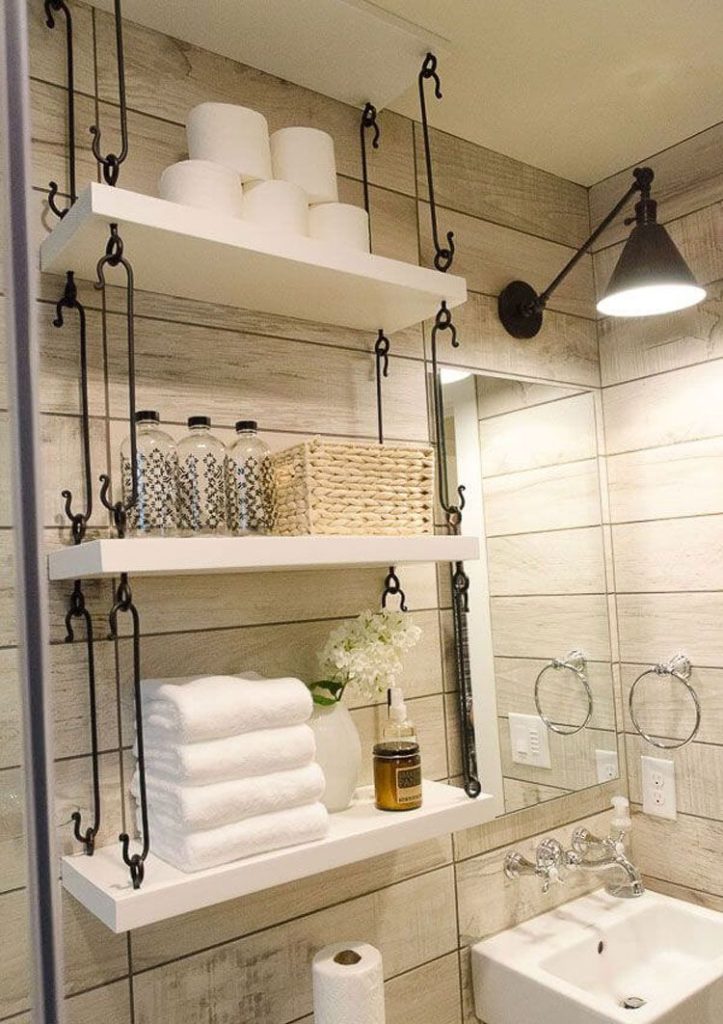 source: pinterest.com
You can mount designer shelves on the walls which would add to your bathroom storage. You may keep your essentials on display without making it look clustered.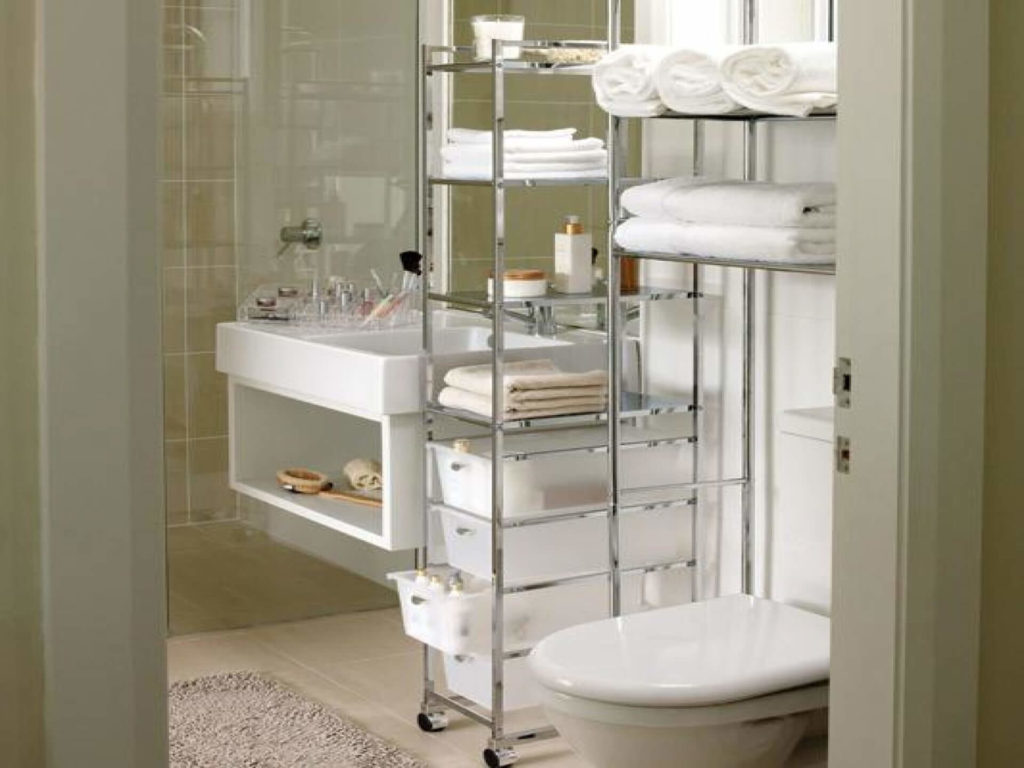 source: acnnhome.com
As a storage for tiny bathroom, you may use racks with or without drawers or plastic containers which you can place in the drier part of the bathroom. You can use portable storage shelves which you can wheeled out when you host parties.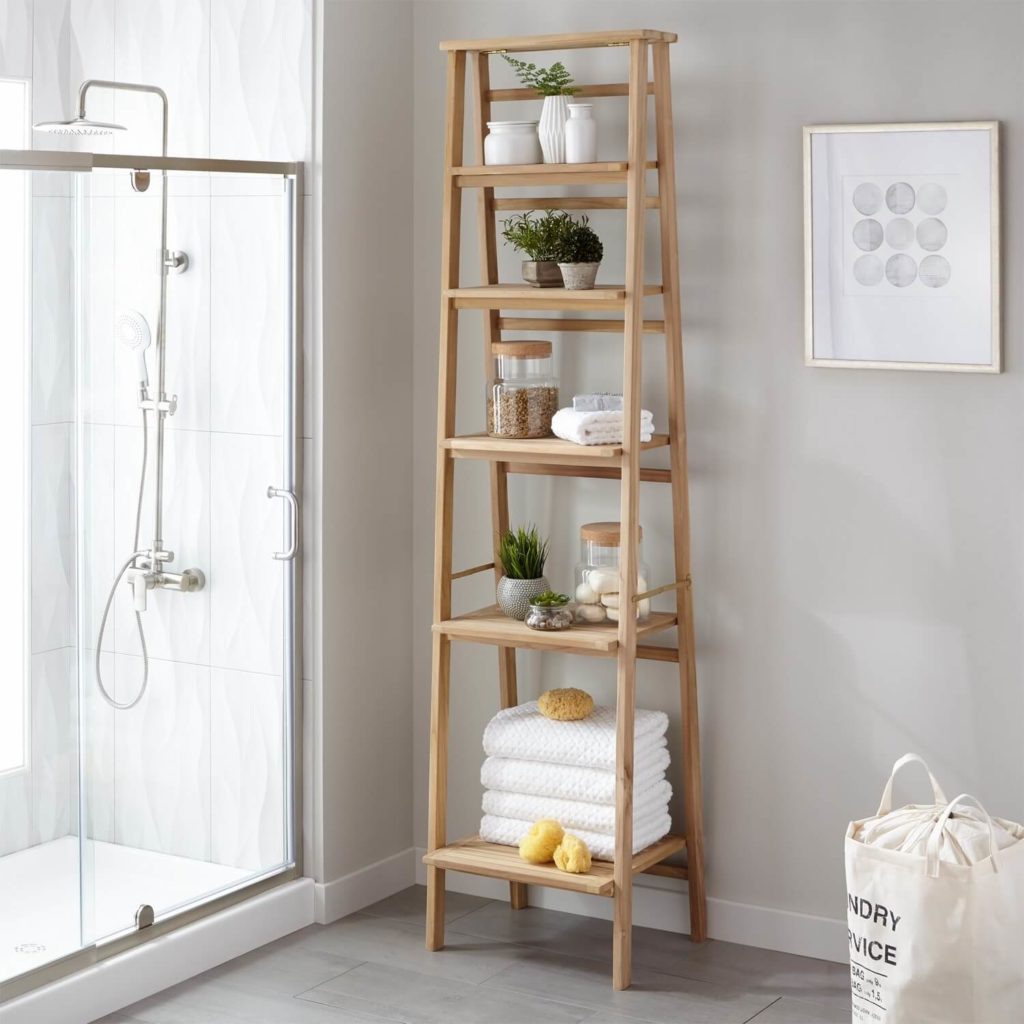 source: architecturaldigest.in
Ladders can not only be used to hang your items but you may even store your essentials on a tiered ladder with shelves.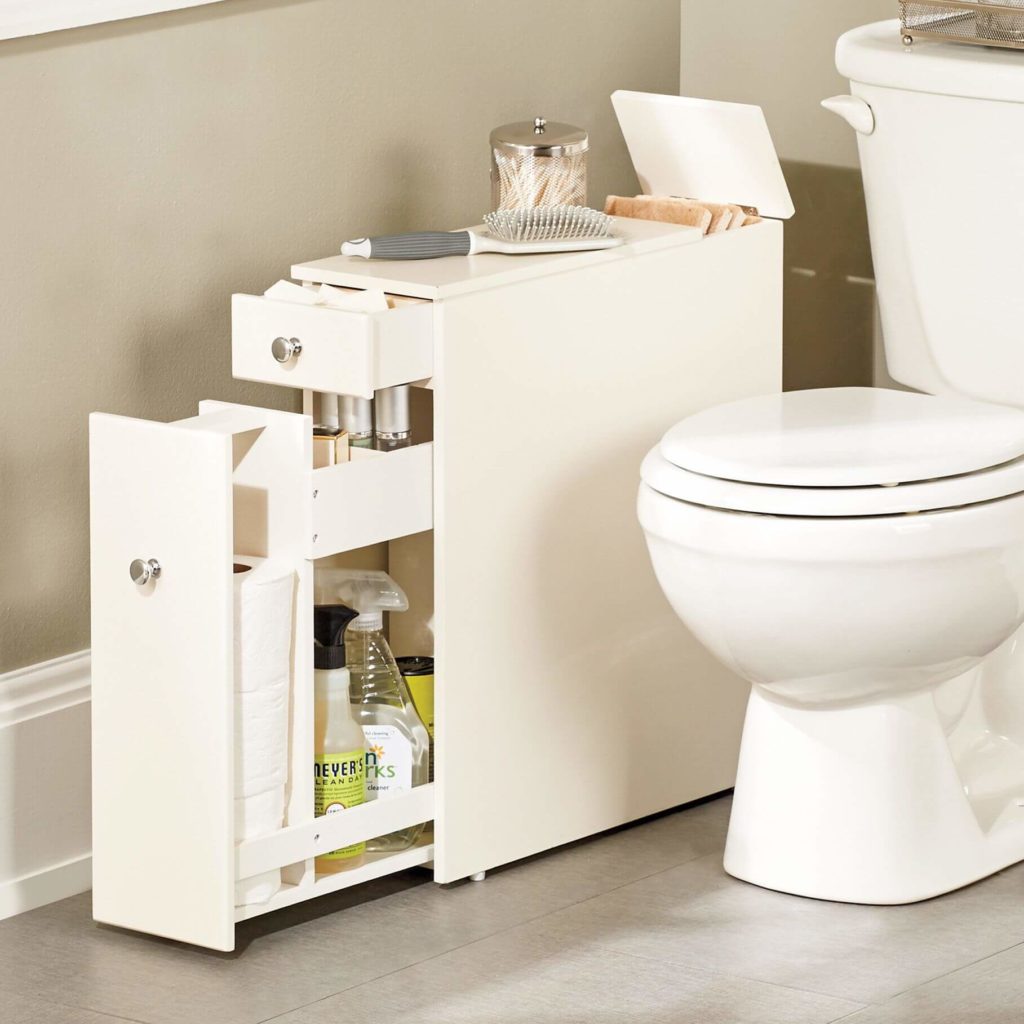 source: brightstartitleloans.com
The best bathroom storage ideas would be to place a freestanding furniture which could be specifically designed for the bathroom or you may even get it from the market. It would give an individual look to the bathroom and with the cabinets, can be an ideal storage solution.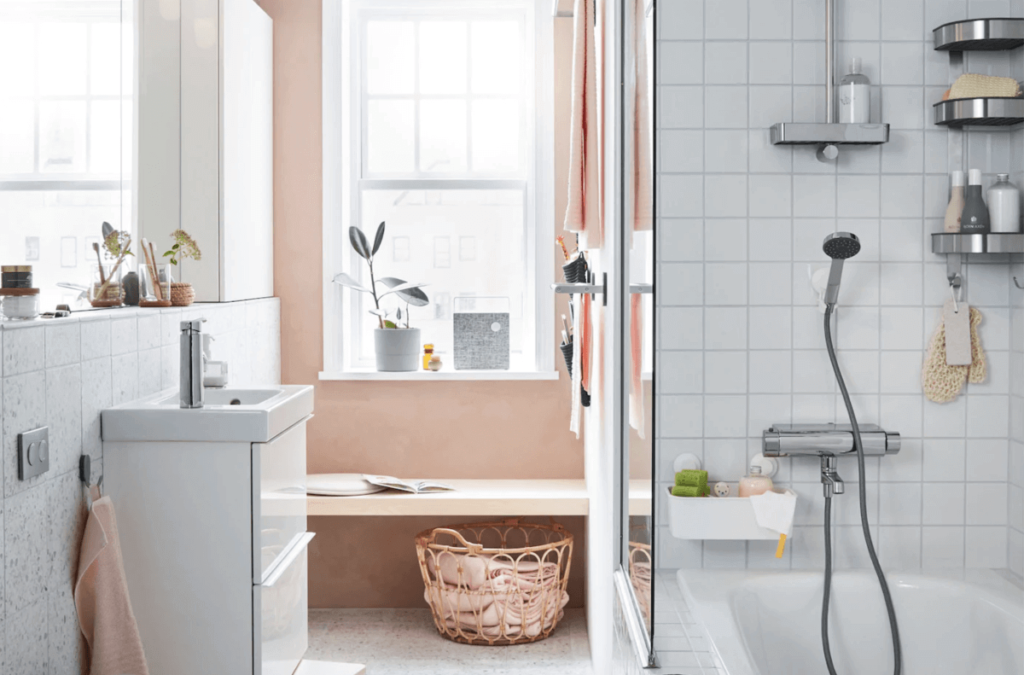 source: realhomes.com
You can squeeze some space in your bathroom for your little ones to get ready with you. You may place some storage baskets underneath this space to help you with your storage problems.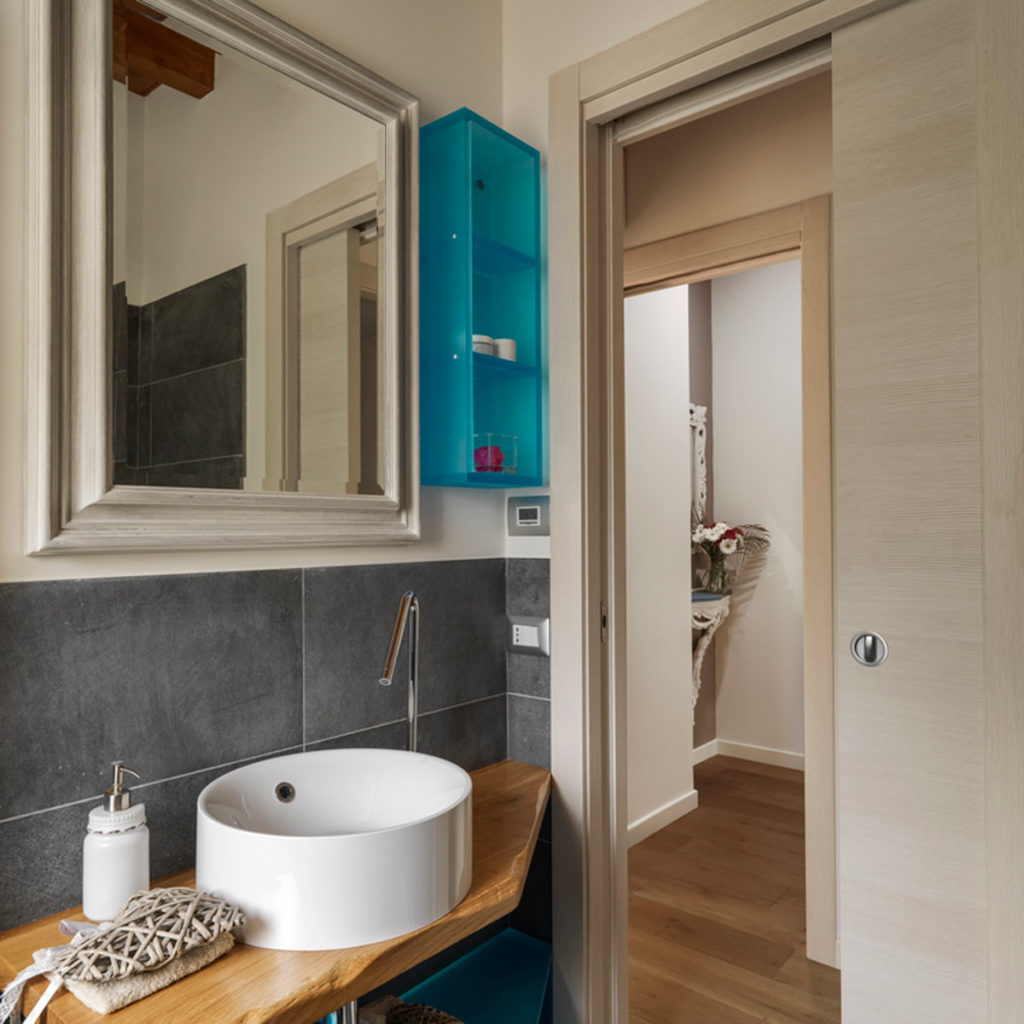 source: familyhandyman.com
Opting for a sliding door can save much of your space. It would give you the option to utilize the space which would otherwise be impossible due to the open door on a hinge. You can build cabinets in the space to store your items.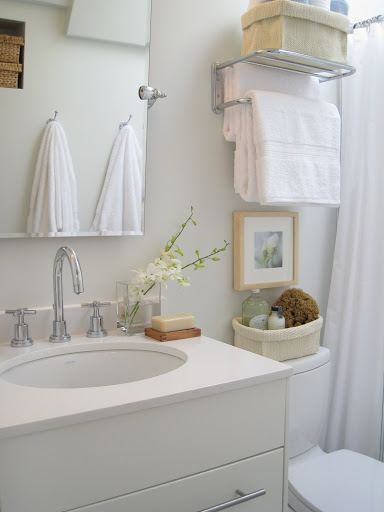 source: pinterest.com
Use the space between the studs by fitting some cabinets, shelves or ledges. It can be a great storage space for towels, toiletries and other essential items. 
Small spaces beside the sink, tub or door often get neglected and people get worried about the low storage. You can put this places to use and can give an admirable look to your bathroom. A small bathroom does not necessarily means that it can not be designed properly. You just need some imagination and creativity and you can turn any place eye- catching. Get more ideas from thearchitecturedesigns.com.