Nowadays many of us live in small apartments. And facing the problem of lack of space. The tiny kitchens, bedrooms, and bathrooms are reality and we should find more cool solvents to adapt everything we need yet get a stylish space. Space saving Toilet and sink combos are best modern idea that allows saving a lot of space without sacrificing the style. Such a unit is great for a tiny bathroom, it it's a master or just a pool house. 
Now many modern brands create such units to help those who want to save some space, so you'll be able to find a proper design. The basic thing is that the toilet and sink transmit with each other and the water that you use, to wash your hands or anything else can then be recycled and used to flush the toilet. So the way in which these two components can be combined are variate.
Ideas for setting Toilet and sink combo:-
source: tewp.co.uk
Doors and Clear Space is the first thing where you can design the size for a bathroom without sacrificing the amount of clear space . Remember the code for doorway opening to the bathroom is 32 inches, with 34 inches being the recommendation. 
Fixture Placement are defined as any large, permanent addition to the bathroom – tub, toilet, vanity, sink, or shower. Each option has a minimum space allowance to pass code. A toilet requires a minimum 30 inches of space to sit and 15 inches from the center line out for each side. Sinks require a minimum of 22 inches of space to sit in, if they are the only sink in the room.
 Ceiling and Fixture Height ideas in your bathroom must be at least 75 inches at the front of the sink or toilet and inside the shower. And at the back portion of the sink or toilet, the height of ceiling can be as low as 60 inches. 
Electrical ideas for every bathroom requires at least one GFCI outlet installed within 40 inches from the outside boundary of the sink or vanity, provided they do not enter tub space. At the same time at least one wall switch must be placed at the entrance to the bathroom.
Sink Location requires clear floor space of at least 25 inches in front of bathroom sinks;  at least 30 inches. It is said by IRC, that a sink must be positioned so its centerline is at least 15 inches from any wall and that its boundary is no closer than 4 inches from any wall. 
Toilet and sink design :-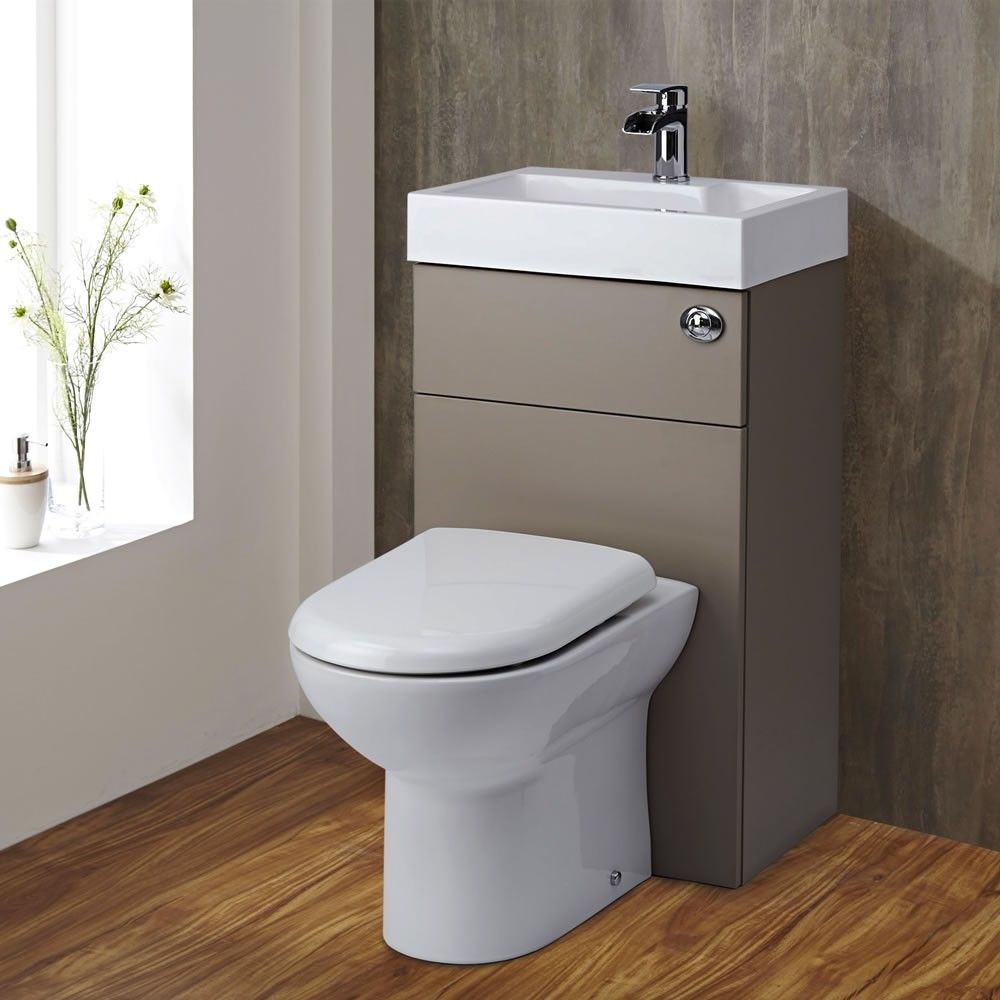 source: kavanyc.com
There are different types of design for space saving toilet and sink. These are-
Wet bath – A wet bath is exactly defines a bathroom where everything can  get wet . This style or design has a tiny bathroom with the shower head over the toilet, a small sink on any of side and a drain in the side of the floor. By forgoing a shower surrounding, you can really maximise square footage in a little space.
Wall-mounted toilet – is for wet bath and has a midget wall-mounted design. This style of toilet might look a little fragile, but it is actually quite strong when properly fixed up. Not having the centre stand and upper tank to contend with makes this a major space saver.
Flat mini shower – A mini shower stall which have a derivative wall is a good option, somewhere between a shower and a wet bath. The receptivity makes the room feel larger, but the partial wall requires some sense of division.
Flat mirror plus narrow sink – A regular mirror instead of a medicine cabinet has two benefits: Its narrow profile visually expands the space, and it allows for a slimmer sink design than a large medicine cabinet sticking out above.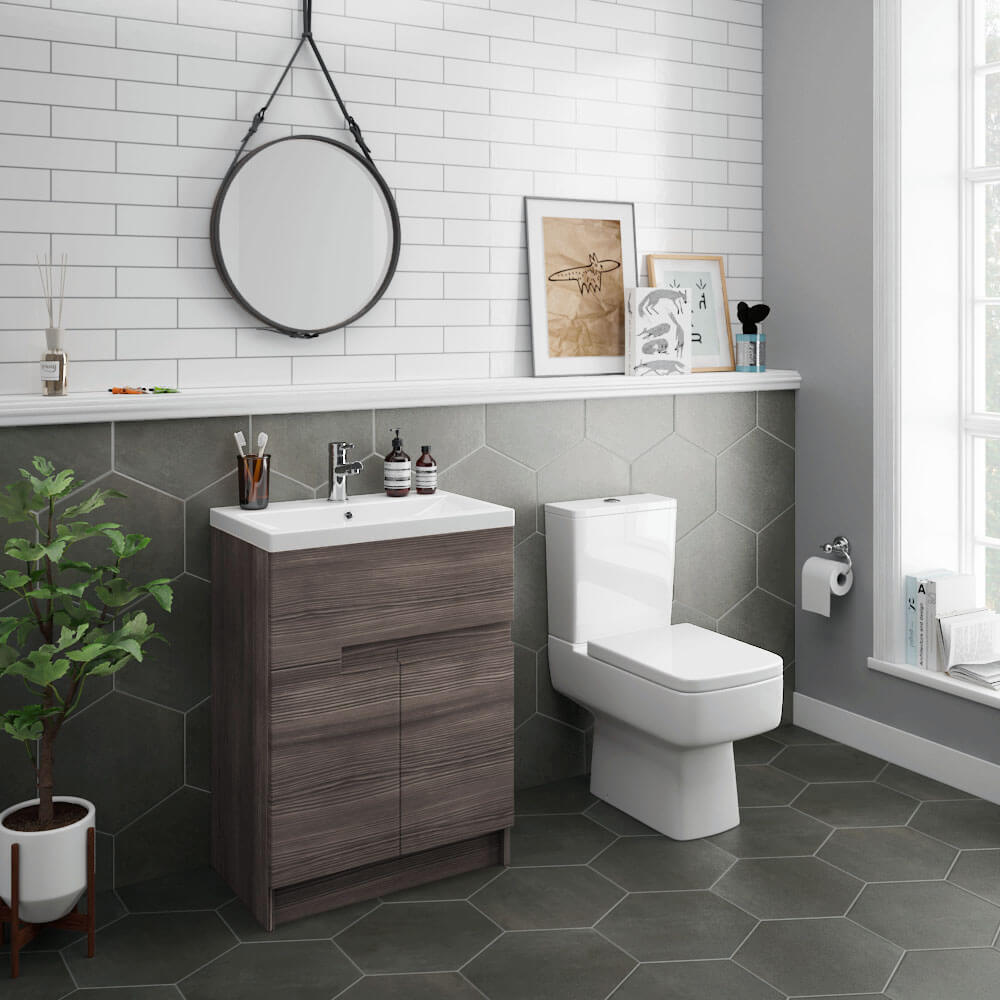 source: pinterest.com
Teardrop- styled sink – Curves feel more hospitable than sharp angles in a small space, and the unique teardrop-shaped sink is both a space saver and a focal point. The teardrop shower wall in this wet bath echoes the lines of the sink which creates a smooth and seamless look.
Water fountain sink style – is very smaller than most sinks out there. It has a small scale so single-basin, single-handle, gooseneck sink can fit into even the tightest spots. And it looks pretty nifty doing it.
Sliding door – is the way of swing a traditional door which can eat up a lot of floor space; go with a sliding pocket door or sliding barn door and save that precious square footage for the other things in bathroom. Another great idea by The Architecture Designs.
Shower in a barrel – This may be the most creative reuse of a wine barrel we have ever seen. The owners of home must wipe out the interior of the barrel after each shower to keep the wood in good shape which is unsealed.
Custom-fit shelves – Find a few corner to tuck shelves into. Even 10 inch wide shelves can be enough storage for toiletries, washcloths. Don't forget to look up, too – a high ledge or two can be a lifesaver if you need a place for extra towels.
Trough sink – This option requires the narrow, clean styling of a trough sink for bathroom which is a good-looking space solution . Trough sinks have a low profile in comparison with the other sink options. When wall mounted, they free up floor space as well for storage system. 
Conclusion :-
source: myftpupload.com
If you have a small bathroom in your home or apartment and trying to make available space to fit everything,  is a big headache. There should be enough clearance for a shower and, of course, where to put the towels. Despite such problems , in most cases it's still better to squeeze in an extra bathroom even if it must be tiny.