Buying your first luxury home is an exciting experience. However, most people looking to buy a home usually aren't sure how to find the right one. Even if you get a top quality realtor, buying a home, especially a luxury one, simply takes time and patience.
However, there are three things that truly stand out when it comes to purchasing your dream home.

Define what is "Luxury" to you?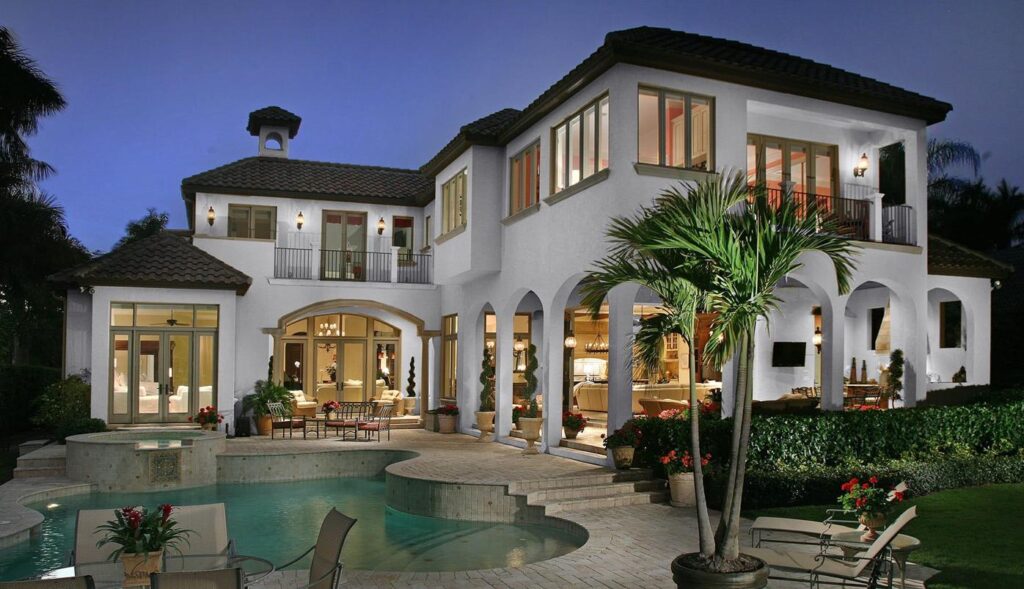 source: finehomesandliving.com
Luxury means different things to different people.There are many factors associated with high end homes. For some, it's about the location / area.
So they can enjoy a great view by the lake or maybe even have private access to the water.

In some cases, people only purchase homes (Even if the homes are not the best looking ones), in expensive neighborhoods. Just to keep up with the joneses. This is not the best reason to purchase a home, but to each it's own (We don't pass any judgements here).
For others, it's about the features / materials.  Perhaps they fancy a large backyard pool, or are seeking a large home with multiple bedrooms each with it's own in-suite bathroom, etc. 
At the end of the day, just decide what 'luxury' means to you first. 
For some, it's an old but large house. For others, a modern high rise apartment. So before you think about getting a home let alone a luxury one, be very clear on what it means to you.
Don't Be Afraid to Look Around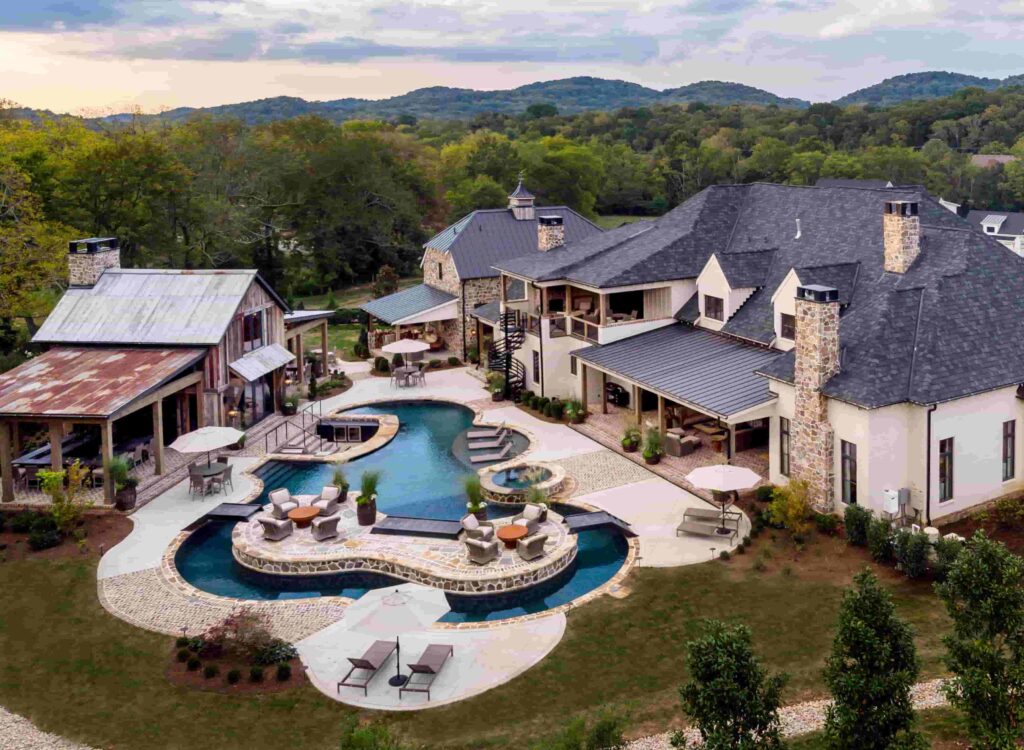 source: tennessean.com
While there are exceptions, most people look at multiple homes before they find that perfect one, which is just right for them.

So look around. See what is available. Don't be shy and don't feel 'pressured' to buy the first home you see. Some people actually feel guilty if the realtor is showing them too many houses. 
Just so we are clear, the realtor is well aware that you need to see more than one home at the very least before making a buying decision. Bottom line, the realtor expects you to not put an offer on the home  right away. So never feel any pressure to purchase when you are looking for a home alright?
Also don't be afraid to look at homes that don't initially spark your interest. Sometimes, it can give you some really good ideas and overall, a better idea of what you really need.
Even if you don't fall in love with the house, you may find features that you want in your own luxury home. So look at whatever you can, collect ideas, and eventually you'll figure it out.
You should also be willing to expand your search geographically. Having a dream home is great but having it in that perfect location or neighborhood is even better.
This also gives your agent some options which will allow them to help you find the right luxury home faster.
Have An Open Mind
source: medium.com
Let's say you come across your dream luxury home. However, it's missing a pool. Don't just ditch it and walk away. 
Make it your own. Build your own unique swimming pool. Of course we're using the pool just an example but this could apply to anything. Perhaps one of the washrooms is too small or it doesn't have enough fireplaces, etc.
No house is perfect but if it's close enough, we highly encourage you to give it some thought before passing it on. As you can always add that missing piece to your home later.
Ultimately, there is no one perfect luxury home for every person (Possible though). Deciding what you want out of a home can take time. Don't be afraid to keep looking if you don't find your dream home right away. 
A home is a huge investment, and you don't want to regret settling when you could have had your dream home if you'd waited just a tad bit little longer.