Having a tight budget and wanting to decorate your home to make it look more luxurious can be quite tricky. Thankfully, even if you are on a budget, you can still be able to get those luxury home décor and ultimately achieve that high-end look that you have been dreaming of.
Make Your Home More Stylish With These Tips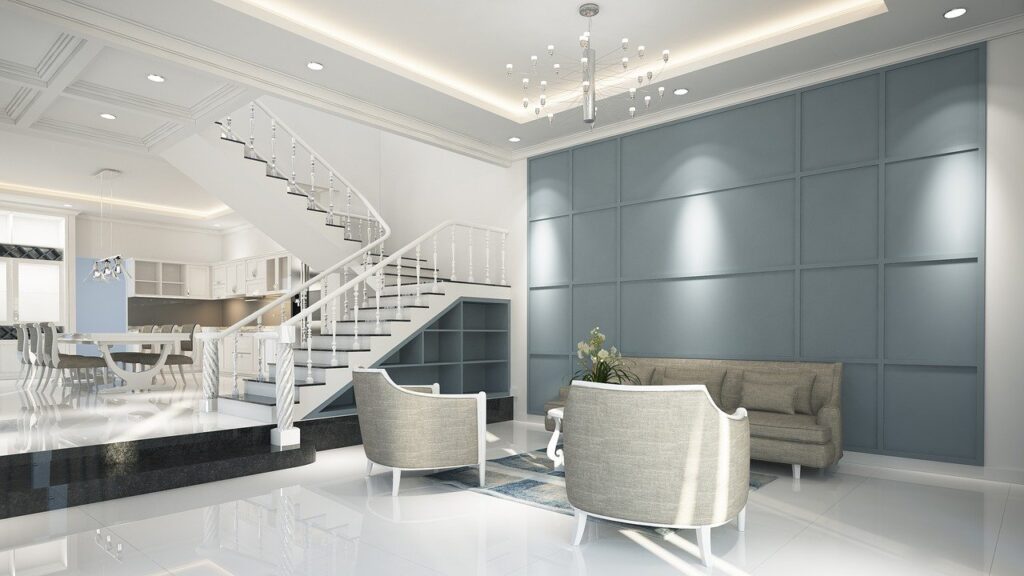 source: brookejdesign.com
Make your home look stylish and cozier without having to go beyond your budget with the following tips below. For sure, you will be amazed as to how easy these tips are and give your guests the illusion that you are indeed living a luxurious life.
Details are everything especially for your crown molding
Everything is all about the details. These details are very crucial when you are decorating your home in order to make it look high-end and custom-made. Here, the detail is in the crown molding. With crown moldings, you will have the power to make your space look more complete as it ties your walls and ceiling together thereby giving it an authentic elegant look.
Rooms that do not have this finishing touch will look plain, unfinished, or cheap. The great thing about this is that you can now buy the plastic and paintable versions as these are relatively inexpensive, thus you won't have to worry too much about your budget.
There are various dimensions for you to choose from but it will be a smart choice to pick the widest trim that your budget can allow if you want to achieve a greater effect.
Be smart when it comes to choosing your paint colors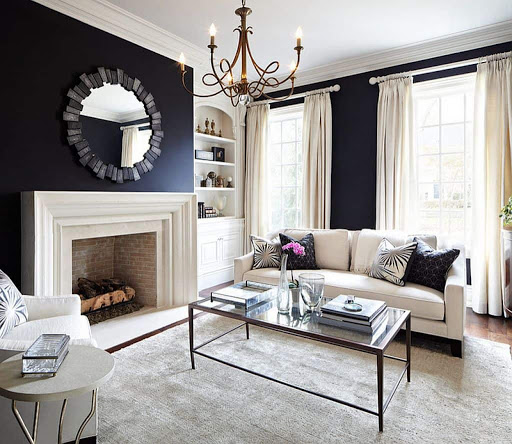 source: pinterest.com
One of the most difficult choices to make when it comes to decorating a room is to pick what paint color you should get.
You can pick either the bold and dramatic effect, or light colors, and make sure that you understand the hues of these two choices of color. Either of these colors can add instant beauty to your home as this simply relies on the personality of your color especially in terms of the choices that you make.
One other interesting idea is to paint the interior doors black as this will instantly produce an expensive feeling without having to cause harm to your budget. But, you should remember that if you are choosing this option, you should see to it that you are going to add black accessories to space in order to tie together the overall design.
Choose pillows that represent both creativeness and elegance
Two purposes are fulfilled by pillows all over your house. The first one is that it can really add an extra punch especially with the aesthetics in your room if you chose the right pillow, and the other one is that it can provide added comfort on the couch for your visitors and give your room a more layered look.
Window treatments are should be a non-negotiable addition to your home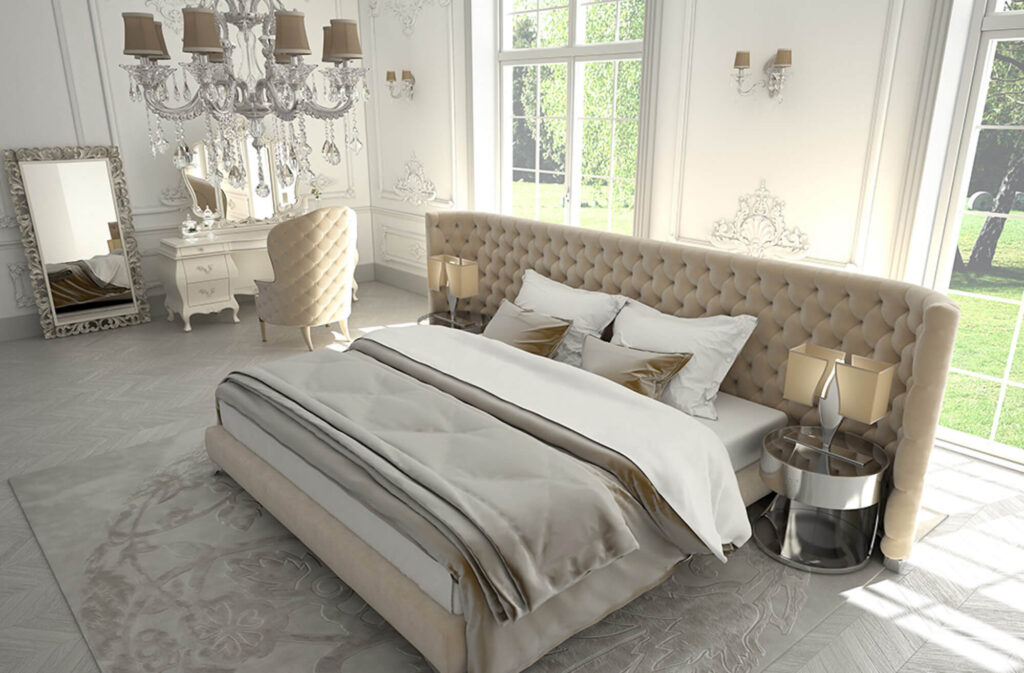 source: elleblonde.com
If your home does not have any window treatments, it will just go to look unfinished and cheap. Thankfully, there are already some budget-friendly means of adding some sophistication to your home and give you that much-needed privacy at the same time, and that is window treatments. You can also consider checking out the awe-inspiring Glass Pavillion design by Steve Herman and see how you can redefine your home's structure with modernism.
And when it comes to window treatments, you should also be smart about it because if you end up selecting unlined flimsy fabrics, then it will just end up looking terrible and cheap at the same time. It is recommended to avoid using see-through fabrics, however, this does not mean that you should no longer buy curtains off-the-rack There are still a number of chain stores that are selling lined draperies that look expensive but do not cost that much.
See to it that when it comes to window treatments, they should be made out of elegant fabrics like silk, linen, and cotton because when you will opt to buy materials made out of polyester or man-made fabrics, they are just going to look cheap.
Make sure that you have unique finishes with your hardware at home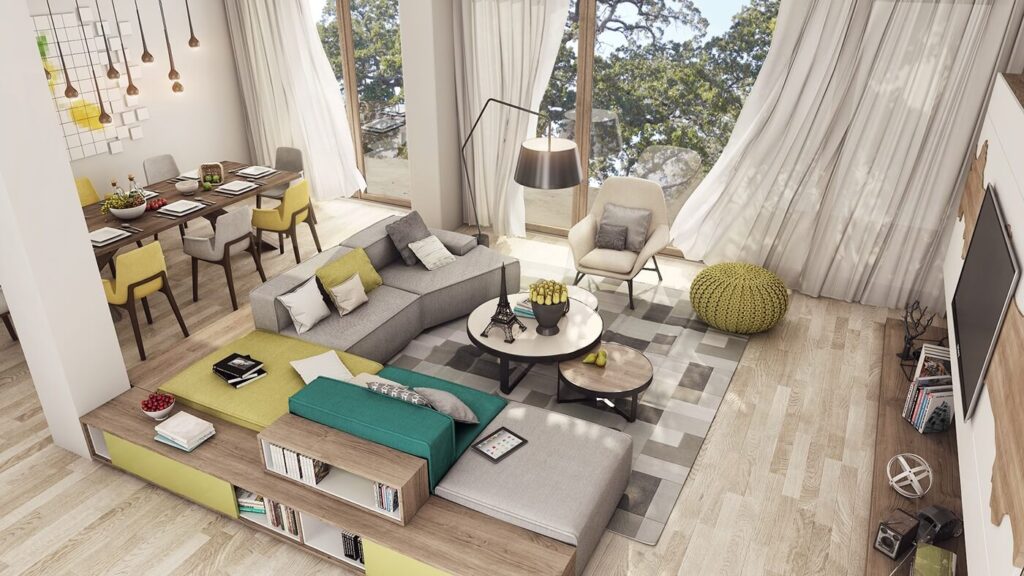 source: roohome.com
It is real that you will go to a house improvement store and face a whole wall of pulls and sacks. However, that's the exact moment you can turn and step out the door. These bulk hardware parts are affordable, but they are often cheap-looking and of poor quality.
For just a small amount of money, you can surely get lovely, and even expensive-looking items somewhere else. There are smaller retail stores, flea markets, and even antique shops that you can browse, and you will surely find that heavy-duty, expensive-looking knobs and pulls at a far more affordable price, give your home the sleek and unique look you want.
Great lighting is everything
Many builders would choose regular bulbs, which in all the houses they built would actually be the same as they have seen time and again. However, the designer light fittings add more charm to your home than the usual candlestick. The good news is, there are already some tricks you can use to get a high-end look without the high-end costs. Start by looking at discount stores and flea markets. You can get an exclusive item at an affordable price. Or use the trick of using a drum shade around an old candlestick to make bloggers appear customized. Any parts would need a little buffering or a new paint job, but it might look like a million dollars for just a few bucks. To add a more formal look, you can have several different sources of illumination, including table lamps and floor lamps all over the building.
See to It that you accessorize your home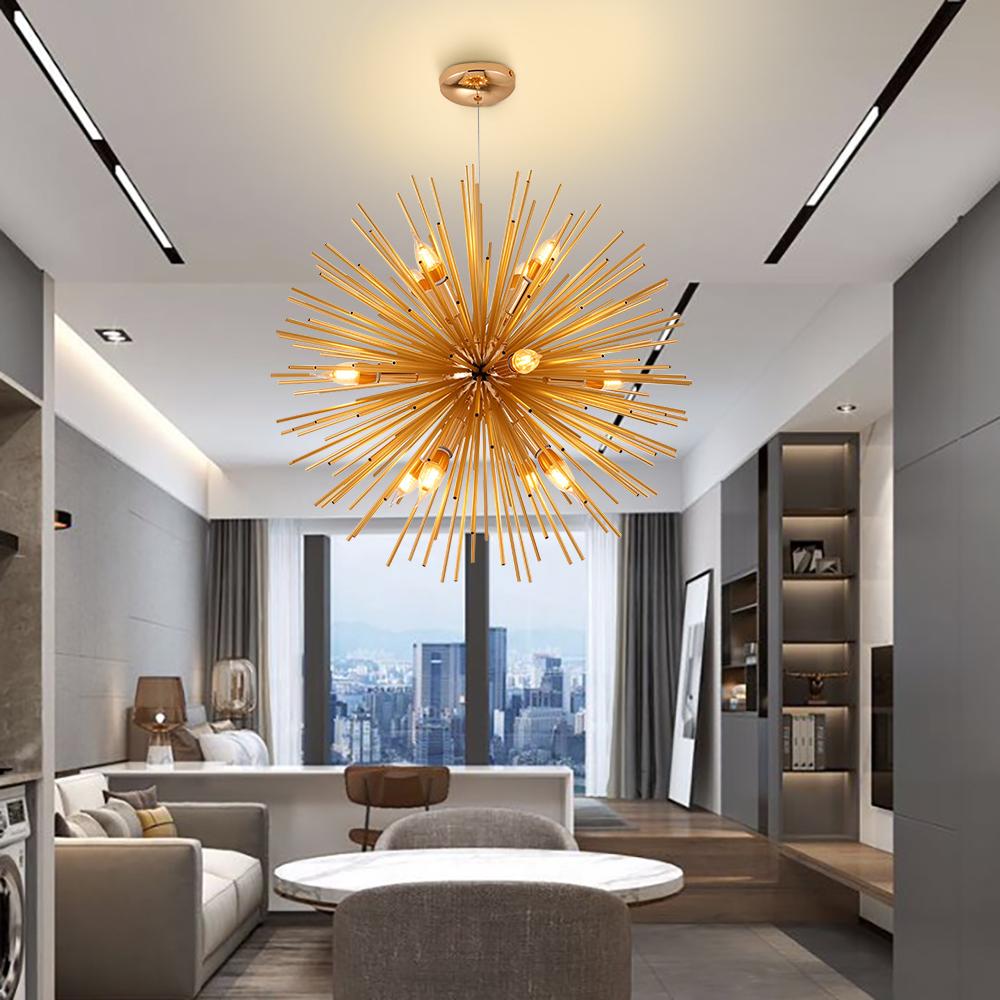 source: dhresource.com
In order to really add elegance to the room, most people are missing the proper accessories. Expensive accessories will only boost how much they would pay. There are lots of ways to accessorize your house, particularly if you're affordable and prefer gold. Gold is linked to riches and there would be a luxurious feeling just by looking at the gold. Gold picture frames, mirrors, and tables are adorned by ornaments.