With a busy social schedules and even heavier school loads teens have a lot on their plate. And also being a teenager is not a piece of cake as you have to deal with so many new things and emotions and also experiences in life. Spending time with their friends and creating a stress free safe haven where your teenage daughter or son can knock out there to do list is a great way to help keeping them on track but even better way is to design a space that is both stylish and practical can be harder than it looks. Teenagers need their own space precisely now more than ever so as a parent you should provide them with enough space at home which will make them feel cozy and comfortable.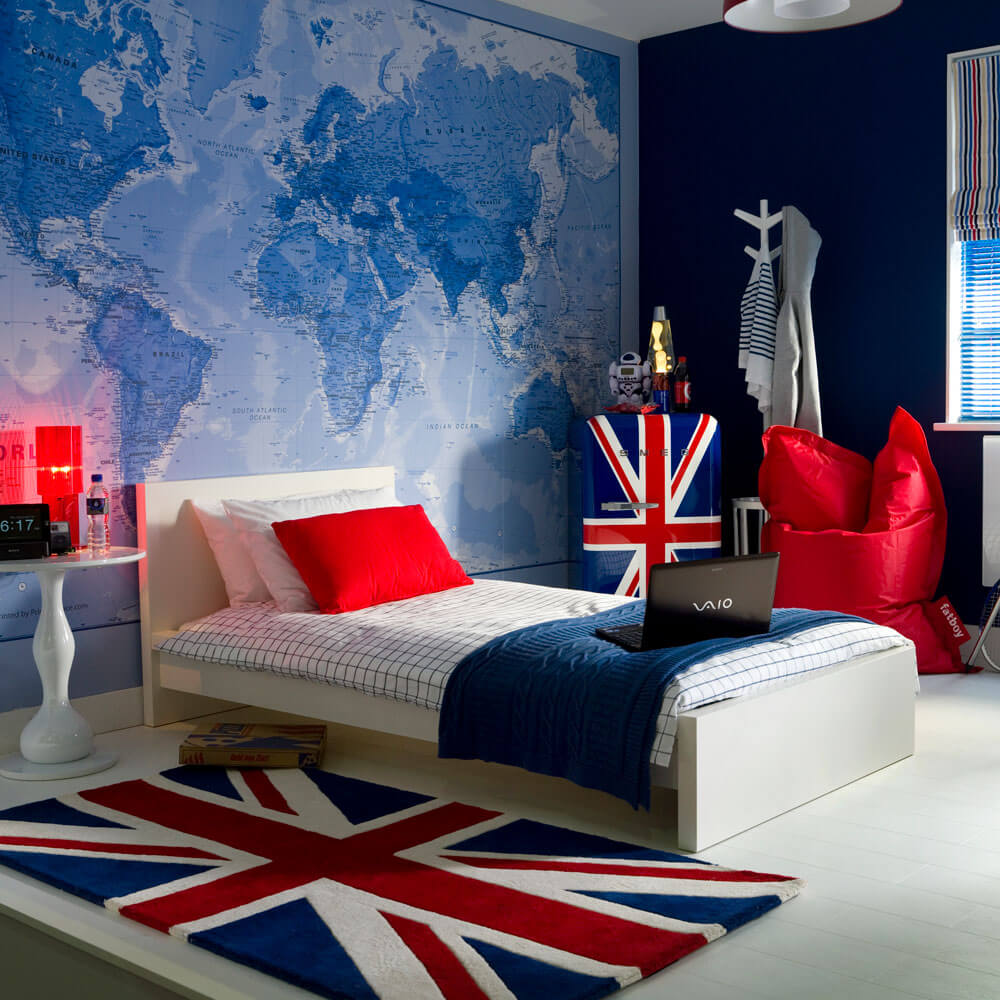 source: idealhome.co.uk
Whether you are making space for your teenage son or daughter or simply updating their room it is quite necessary to make their room feel cozy and homely. It's quite confusing to decorate a cozy teenage bedroom. But if you need idea or inspiration for cozy teenage girls bedroom then this is the right place as you can simply update your teenager's room and make space for them by these pin work designs which are 100% teens approved. You may not need bigger room as we will give you the ideas and illustrations of bedroom ideas for small rooms and will provide you with more tips of how to furnish and decorate the room so that a teenager can fit into it with comfort.
Using mirror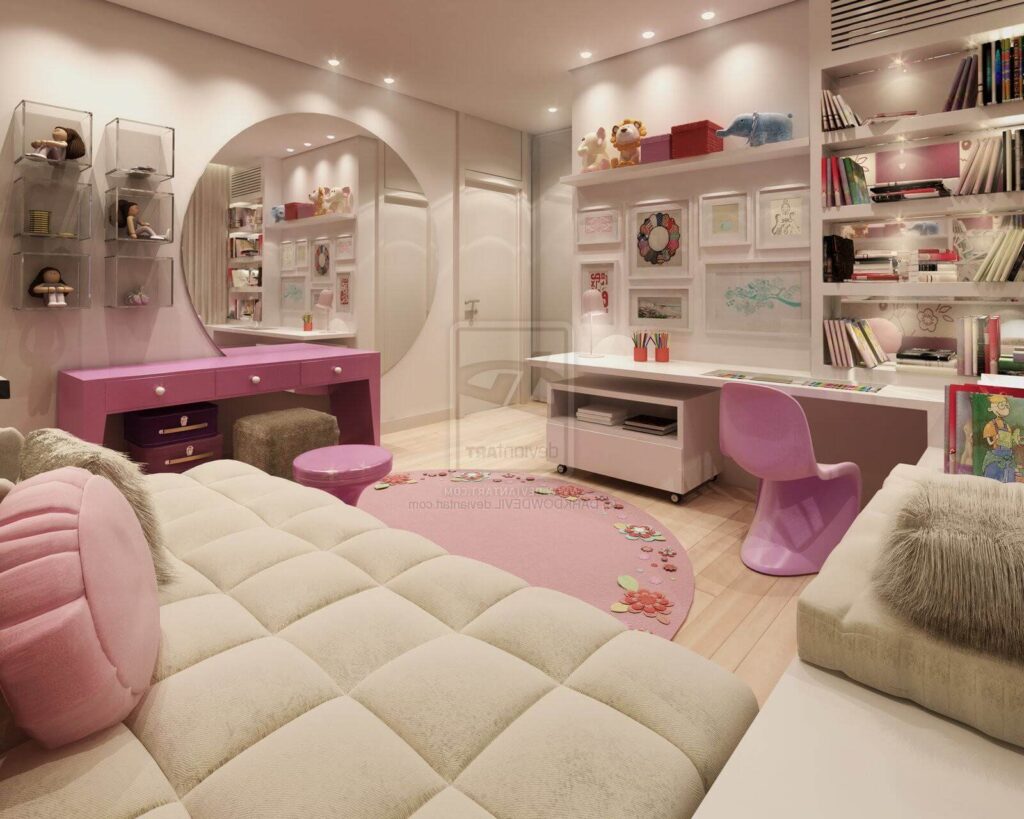 source: woodynody.com
Using of wall mirrors, floor and full-length Mirrors, beauty and vanity mirrors along with different other designs and decorations of mirror will brighten up your room and make it feel more stylish. Mirrors can help to make a small room feel bigger as they create the illusion of space and depth. As a great decorative element of full length mirror leaning against the wall is used in tiny rooms and moreover they are great for narrow spots such as hallways. Mirrors can double visual impact add lights and bring energy to the room. One can decorate their bedroom using mirror by following ways-
You can use clean a large mirror against one bedroom wall for formation of visual impact around open space.
For letting the light in play some mirror opposite to a window can make the most of natural right in the bedroom
For out of box you can try using mirror in an unexpected place like behind your night stand which will help to add a look of interest without overwhelming.
You can generate depth by using large mirror in bedroom as it can provide aesthetic look to the overall setup.
Using art and wall decor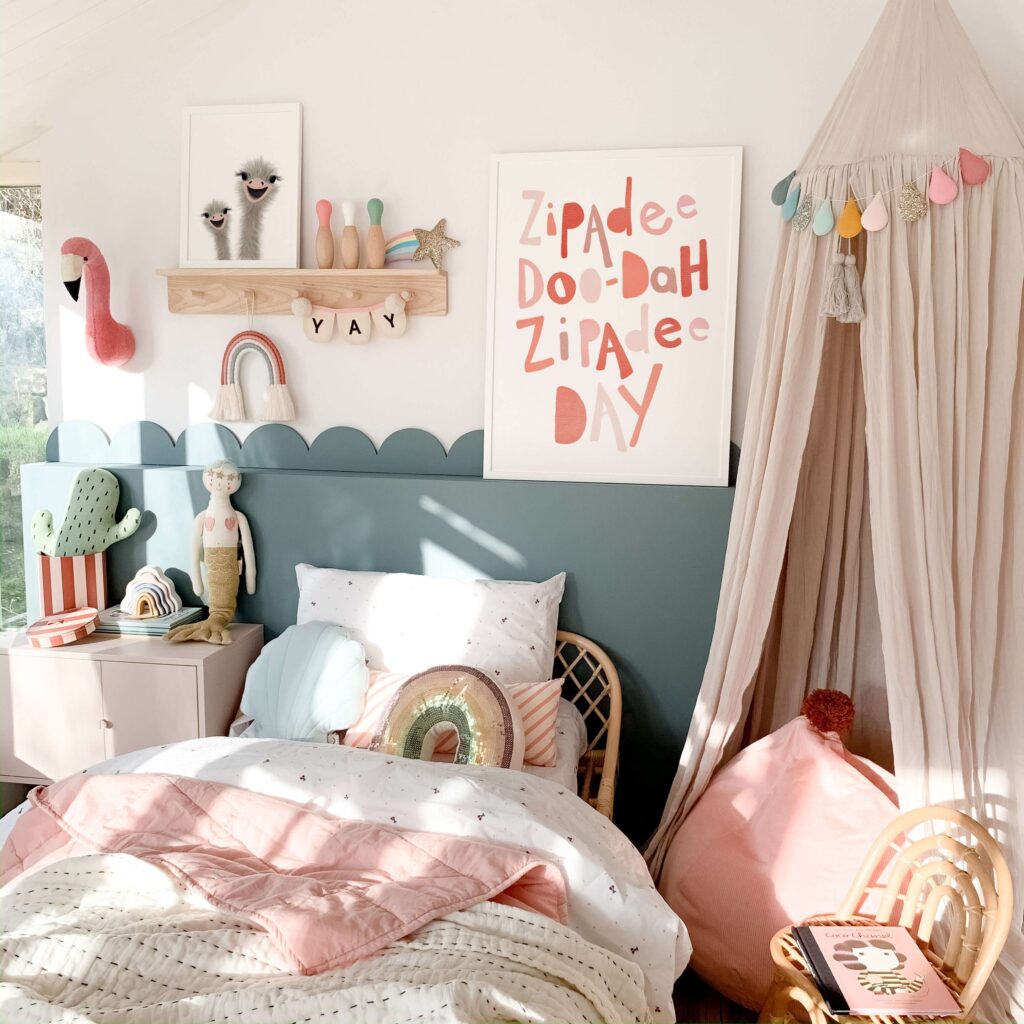 source: shopify.com
By using the walls of your teenager bedroom to showcase own photo or hanging art in the bedroom will add an amazing look to the room. Using of posters and frameworks and Canvas art or wall hanging will give your teenager's room an aesthetic look. You can also add wall and string lights for photos of your favorite band or wall letters or signs to make your wall look unique and attractive.
Using of accessories
Adding of different accessories in your room such as pillows and throws, desk accessories, best lab tables, room accents, electronics and tech accessories, lab desks along with faux plants and planters and beach or pool accessories will add a mesmerizing look to your teenager's room. Not only it will be used as a room decor but also can be used for keeping things such as you can place your notebooks on your desk accessories or the cushion or pillows over the sofa. Adding plants in your teenager's room will make the room look cozy with greenery.
Using of Storage and organizations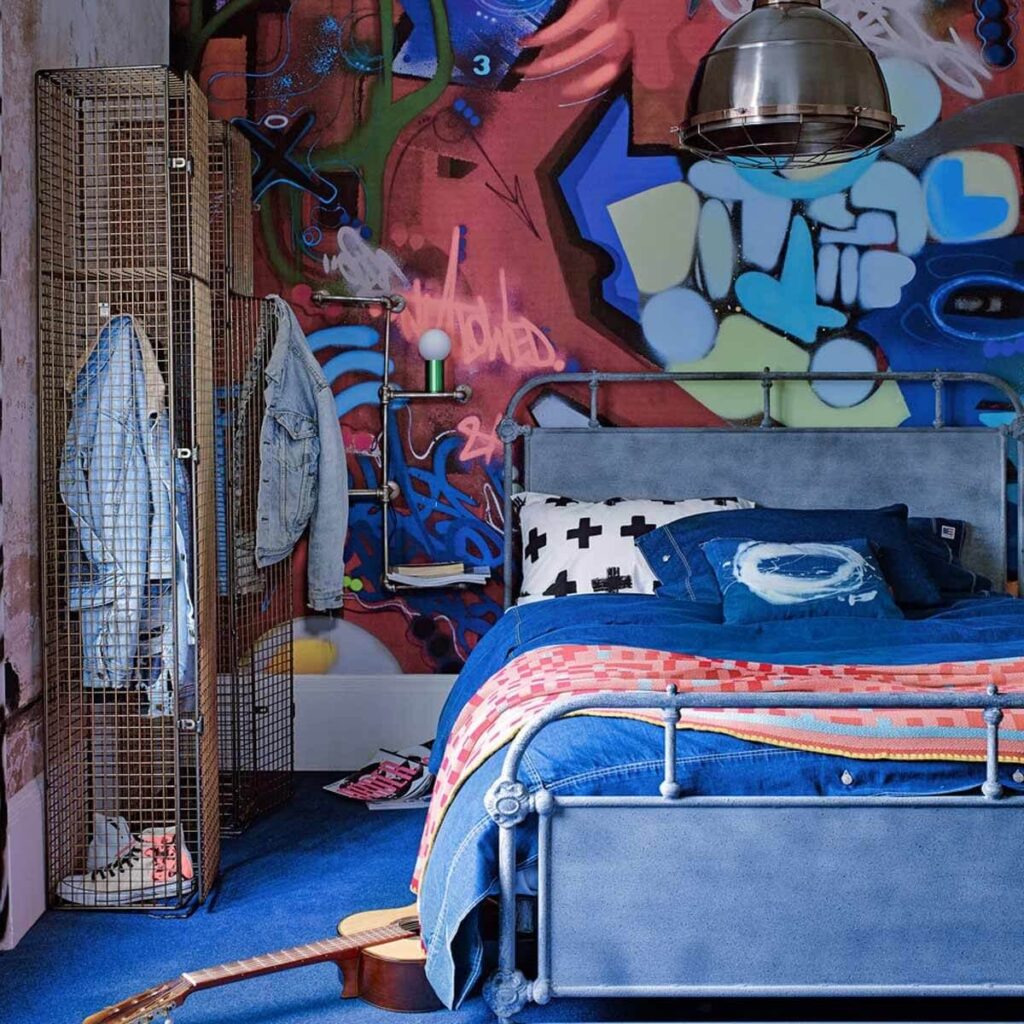 source: familyhandyman.com
Teenage girls love to use different jewelry and ornaments. To keep them in an organized way and also using them as a room decor one can use beauty organizers and jewelry boxes.
Using of hooks and wall shelves to keep things in an organized manner will also add a room decor making a cozy teenager design idea.
For keeping clothes or other accessories such as hats and shawls one can use baskets and Bins or laundry hampers.
To keep your shoes in an organized manner one can use shelves and closet organization or storage carts for making the room look organized and well maintained.
For bathroom storage one can use mini wall hanging shelves for keeping their combs, curler and hair dryers in an organized manner.
Using featured shops
Using of innovative and creative ideas to make your teenage room look cozy and comfy one can renovate your dull room into shop rooms using small space solutions and shop all collaboration. Using of personalized items like personalized pillows, wall hangings and different monogram guide is also a good idea.
Using Design resources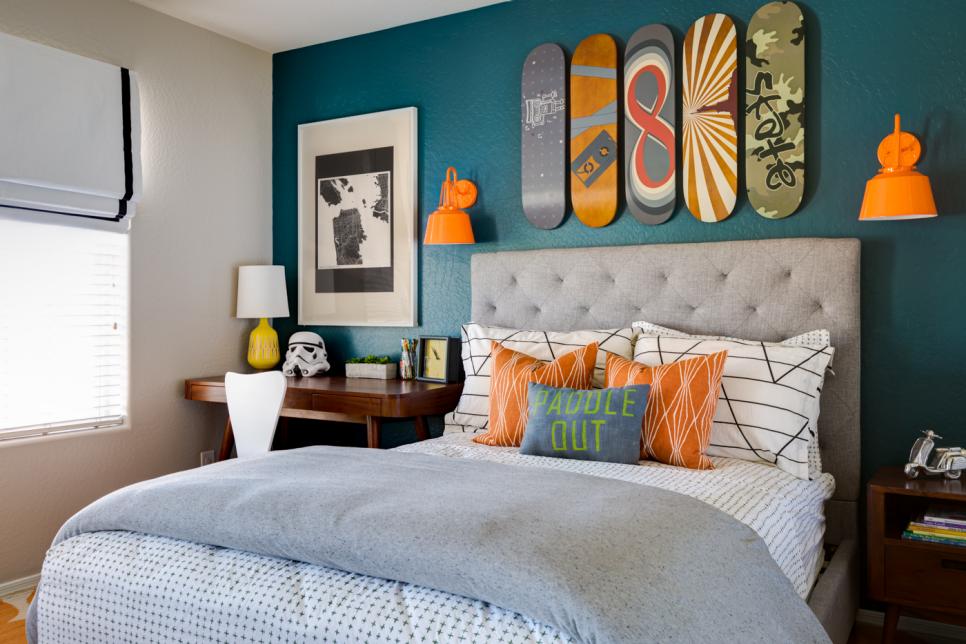 source: hgtv.com
If your room is not big enough then you can try different practical ideas for small place like by adding mirror wall hanging art for design purpose or you can use storage hacks for storing books and accessories which will also provide uniqueness to your room. People love to decorate their wall using tapestry. You can use different tapestry of your choice to provide a special attraction to your room. This is one of the best choice by The Architecture Designs.
Using of decorative items
If you are a fan of Harry Potter or Game of thrones you can try different design models of their merchandise to decorate your room.
Using of tapestry of world map will help to create an aesthetic view of your room.
By decorating your wardrobe using drawers and other box items to organize the clothes and provide a disciplined look can be just done with few dollars.
You can also recycle products or use accessories or jewelleries to create a different wall hanging in your room.
Using of PlayStation in the room of a teenager boy is the best thing as most boys loves to play games. To get a relaxation from their busy schedule they would love to play games and thus can be used as a means of recreation. Thus installing a game in the room is a great idea.
For girls installing different posters and fairy lights and decorating their room with jewelries will add an attractive look to their room.