If you want to add a kitchen that works in a  modern kitchen design yet conveys a traditional style, you'll love customizing your kitchen with a farmhouse sink. This classic sink features a style that goes back to colonial times but can easily be integrated into a contemporarily designed kitchen.
Learn More About Copper Farmhouse Sinks Online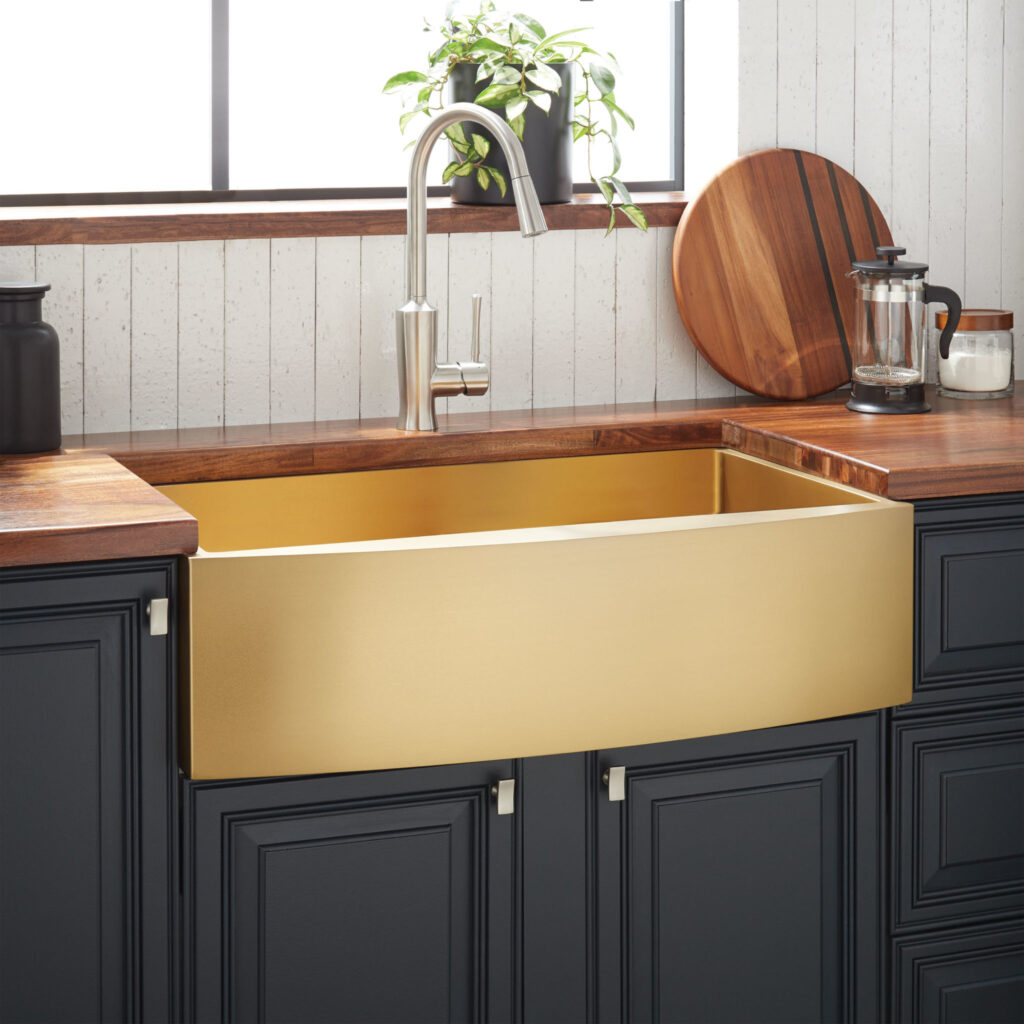 source: designnewjersey.com
One of the excellent materials used to construct a farmhouse sink is copper. This metal is beautiful, but it is also an easy-care material. Plus, copper features antibacterial properties. While bacteria may remain on stainless steel for several days, copper sinks wick away the germs in several hours.
Therefore, you don't have to use a disinfectant to clean copper. It has disinfectant properties. That is why homeowners and interior designers revere it so well. Using copper in a farmhouse sink adds to the sink's beauty and value.
Farmhouse Sink Styles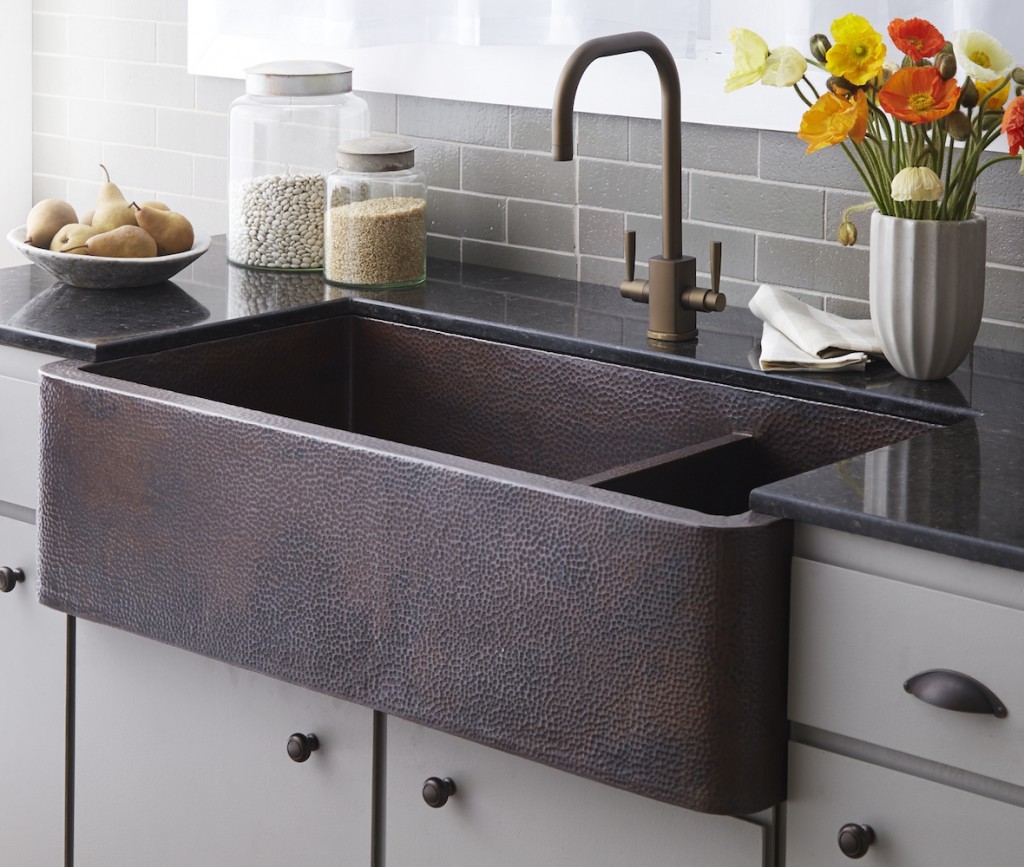 source: nativetrailshome.com
Copper farmhouse sinks come in various styles – from apron sinks to workstation models to sinks that feature single and double basins. Therefore, you can customize a farmhouse sink to your kitchen's layout, design, and work style.
To understand the farmhouse design, you have to look at the history behind the style. The farmhouse sink is traditionally styled, as used historically when people did not have plumbing or drains.
A Deeper Sink that Is Also More Practical
Farm wives used the sink in the 17th and 18th centuries, especially during the Colonial times. The sink had a deep design to prevent problems with overflow. The sink also had to be deeper because women, during the period, spent a lot of time at the sink washing and laundering or preparing food for cooking. 
Therefore, the farmhouse sink is deeper than today's regular stainless steel sinks with top-mount or under-mount features. While the former farmhouse sink prevented water from spilling and messing, today's farmhouse sinks make it easier to wash large utensils.
For example, if you need to wash a large pot or you love to bake and need to soak baking sheets, you'll love to do so in the deeper farmhouse sink. You can also clean oven trays more easily with the sink's all-purpose design. As you already know, these items prove to be a challenge if you try to wash them in a standard sink.
Installing the Sink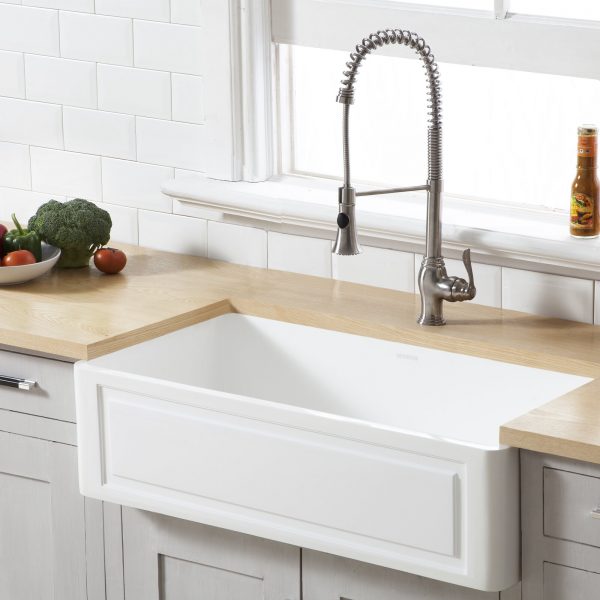 source: pinterest.com
Typically, when installing a farmhouse sink, you want to position it lower than the counter. Doing so makes it easier to direct away water on the counter and guide it into the sink. You can also add drainer grooves on the countertop to show the water. The grooves deepen as they get closer to the sink.
Why You Should Choose Copper
Copper is genuinely a great material to choose for this traditional sink. As the copper ages and you use it more and more, it develops a rich patina. Its antibacterial properties and easy-care features make the metal the ideal material for the sink's design.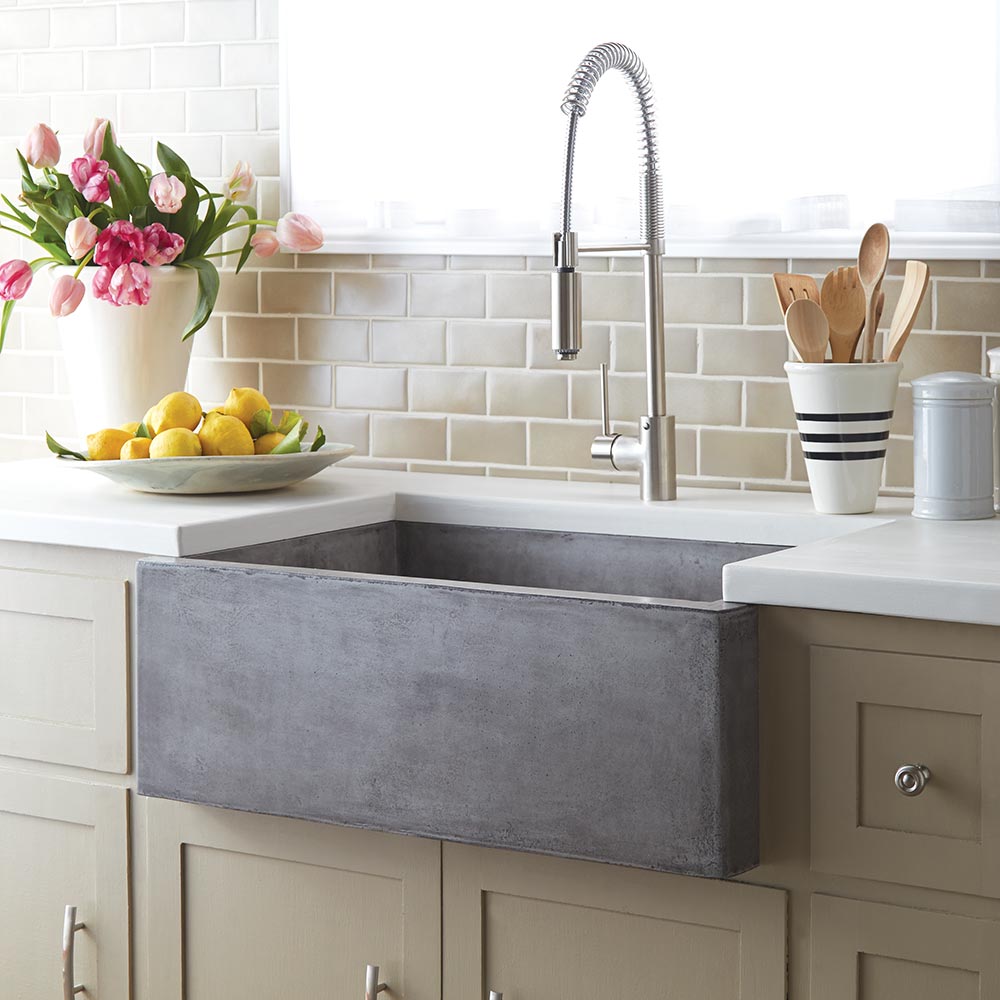 source: wangelgroup.com
Don't worry about making a scratch or two, as it eventually blends and darkens,  giving the sink an even more rustic appeal. 
Take a Look Online at the Selection of Farmhouse Sinks
Review your choices of farmhouse sinks today, especially those featured in copper. You will fall in love with this popular kitchen accessory.