Summers are still going strong and if you are planning to buy an air conditioner, it's really hard to choose from considering how many brands there are in the market. If you are confused as well, don't worry, as we will be telling you the best air conditioner brands in Australia. 
Daikin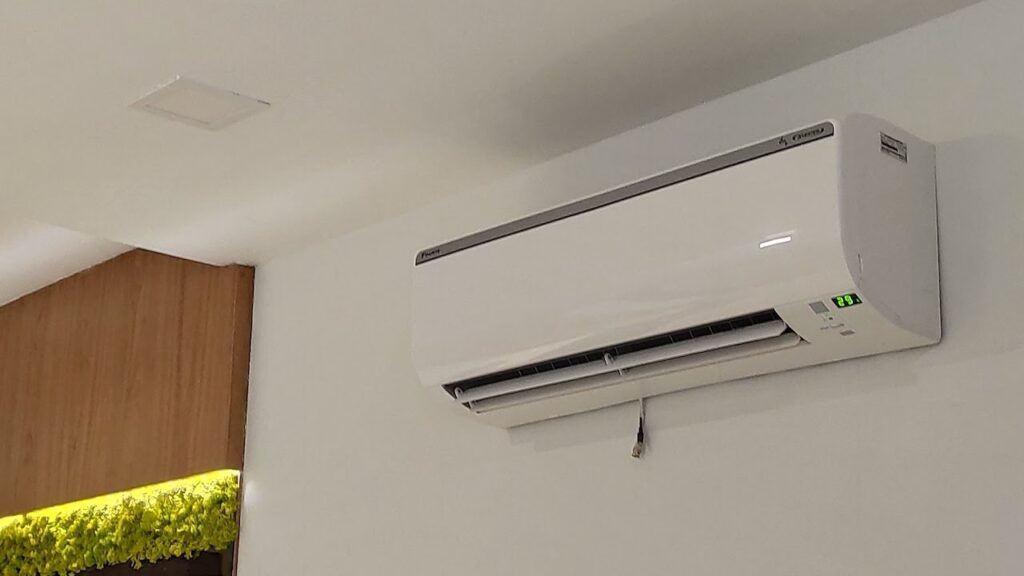 source: pinterest.com
Daikin is the best air conditioning brand in Australia and the reason why we have ranked Daikin so high is that it is the most energy-efficient air conditioner brand, as its US7 air conditioner has an astounding 7-star super efficiency rating. Also, its air conditioners provide the best cooling experience with a large variety of features to enhance your overall experience. Daikin has many types of air conditioners, from split wall-mounted air conditioners to ducted air conditioner models to multi-split air conditioning systems. Talking about the design, Daikin makes some of the most visually appealing air conditioners, that just suit your walls so well. 
Talking about the pricing of Daikin's air conditioners, the prices can range from 1000 AUD to almost 5000 AUD depending on the capacity and type of air conditioning system. Therefore, Daikin is not very affordable, but it sells the best air conditioners you can buy in Australia. 
Braemar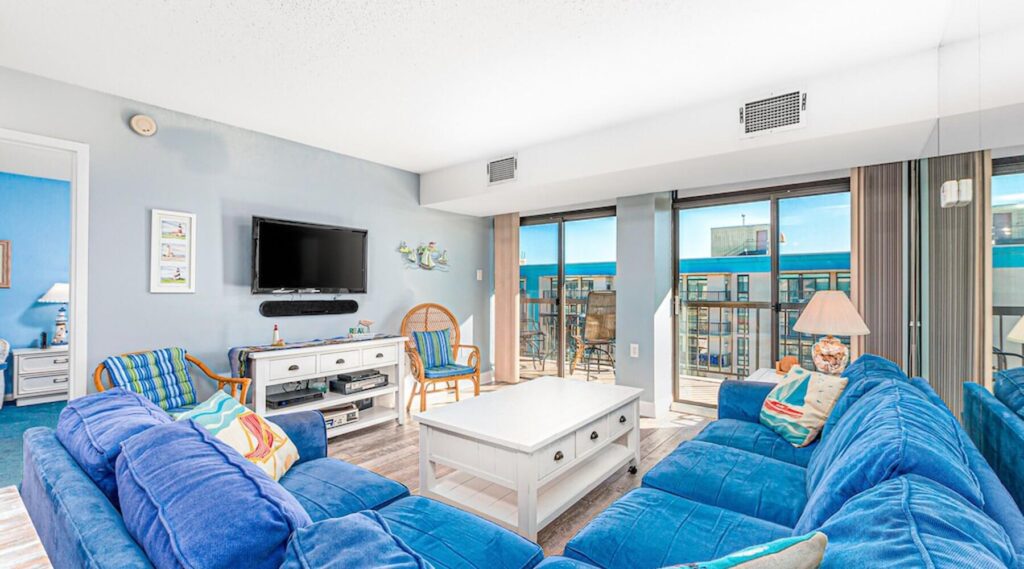 source: hawaiichee.com
Braemar serves a variety of air conditioning solutions, from split air conditioners to ducted and evaporative coolers and heaters. Braemar has been a great brand in terms of price to performance. Apart from effective cooling, the main selling point of all Braemar air conditioners is Demand Response Enabling Devices (DRED), which means that your electricity supply will reduce and control the amount of electricity getting supplied to your air conditioner, especially during extreme weather and peak times when AC usage is high. Braemar air conditioners work on DC inverter technology, making it very energy efficient. Inverter air conditioners also maintain room temperature better than non-inverter air conditioners. 
Braemar air conditioners are available in different capacities and you can choose which one is the best fit for your house. All Braemar air conditions are equipped with New Zoned Energy Rating Label (ZERL) since April 2020, ensuring a much lower electricity bill. 
The prices of Braemar air conditioners start from 650 AUD and can go as high as almost 8000 AUD, depending on the capacity and type of air conditioning system.
Rinnai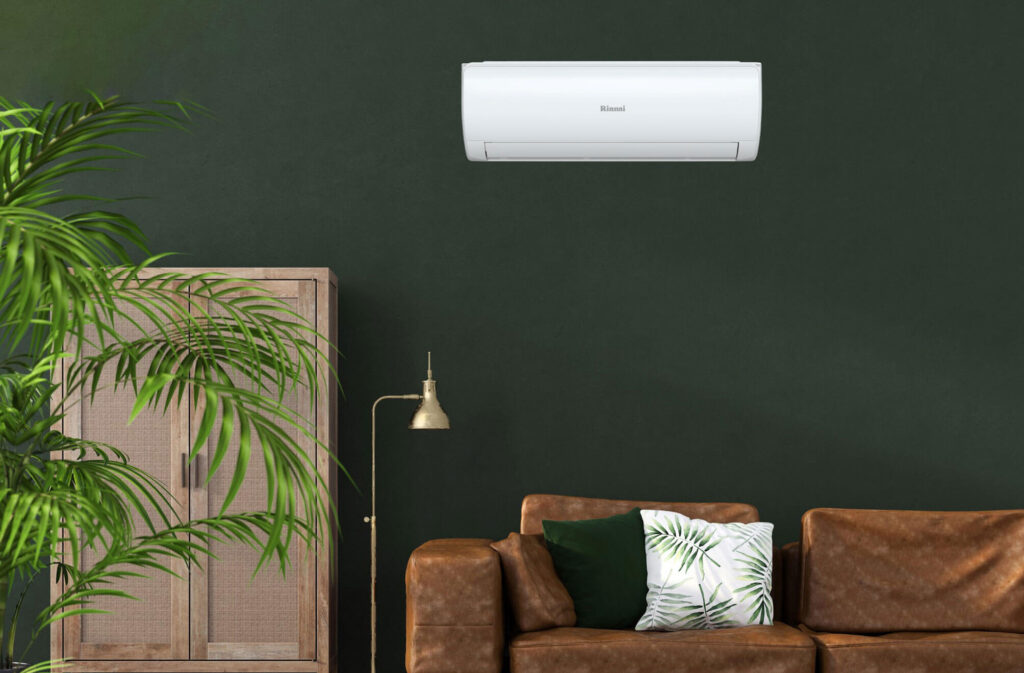 source: azureedge.net
Rinnai has evolved a lot over the years as it is now one of the leading air conditioner brands in Australia. From gas ducted heaters to split air conditioners to portable air cooling solutions, Rinnai has made a name for itself and more than 50 years, Rinnai has been one of the most reliable air condition brands. Its reverse inverter air conditioners can work in extreme climates, where temperatures can range from -15°C to 52°C. Rinnai air conditioners are equipped with quite advanced features which can help you enhance your experience. Wi-Fi control, timer functions, and a dedicated sleep mode are just a few of the wide array of features provided by Rinnai air conditioners. For its motors, Rinnai uses 100% copper wiring, ensuring the longevity of its air conditioners.  Rinnai also offers inverter-based multi-split systems that are perfect for large houses, apartments, and even massive townhouses. This system can run up to 5 indoor air conditioning units at once and controlling them is extremely easy. 
Rinnai split air conditioners start at almost 550 dollars and depending on the capacity and type of the air conditioning system, prices can go as high as 2000 dollars.
Brivis by Rinnai

source: mouritz.com.au
Brivis has been providing reliable air conditioning systems to its customers for over 50 years now and it is one of the most recognized and reliable brands in Australia. With a workforce consisting of hundreds of talented and hard-working Australians, Brivis always aims to provide the best products and services. Brivis air conditioners can withstand extreme temperatures and for its design and manufacturing, every Brivis air conditioning system is accredited to ISO9001. Also, Brivis gives a 10-year guarantee with their products, something many air conditioner brands won't give. Brivis deals in ducted climate control solutions, including ducted air conditioners, ducted gas heaters, and evaporative coolers. They don't deal in split air conditioning systems, so if you want a split system, Brivis isn't a brand that you should be looking for. 
Talking about the prices of their ducted air conditioning setups and evaporative coolers, their ducted setups start from almost 2000 dollars with 5 Year Brivis Parts and labour Warranty and 4 Year Extended Warranty.
Breezair by Seeley International®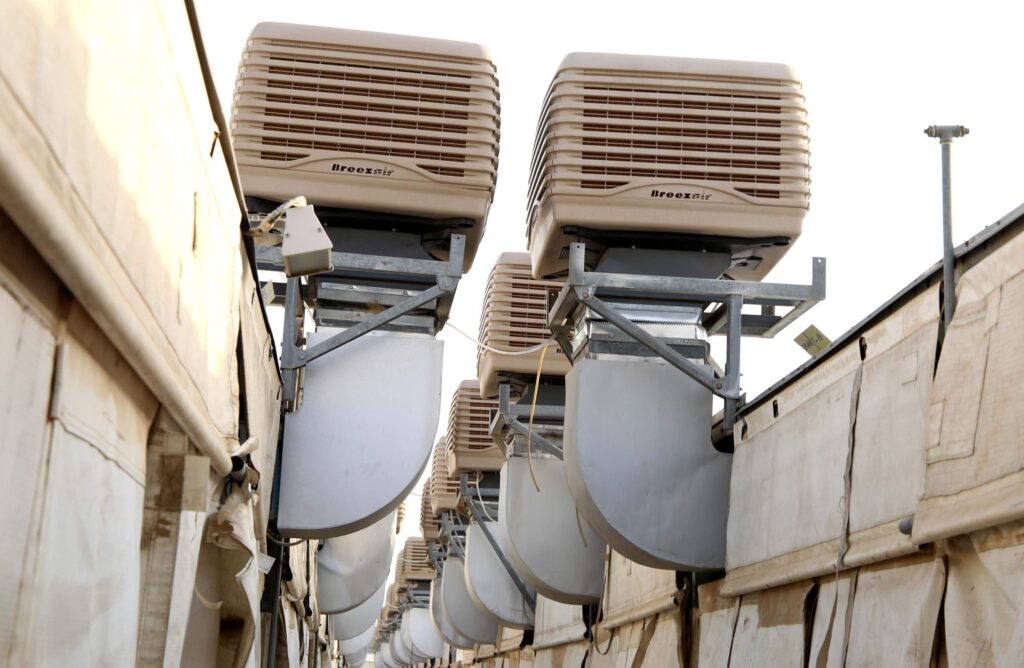 source: seeleyinternational.com
If you are looking for evaporation-based air conditioning solutions, then Breezair is a brand that you should go for. When it comes to evaporative coolers, Breezair has been one of the best brands in Australia. Breezair provides premium evaporative cooling solutions that offer a great cooling experience with premium features, at an affordable price. Breezair's advanced patented technology and design make the brand's evaporative coolers the best affordable home air conditioner. Their evaporative coolers are also very energy efficient, keeping you cool for long without costing you a lot of electricity or maintenance. Breezair offers inverter technology and Black MagicTM Mini-Cell Chillcel® pads, which are a lot more premium and superior, compared to the pads installed in the evaporative coolers of other brands. These pads enhance the cooling capacity of the cooler, making it the coolest rooftop evaporative cooler brand in Australia. Breezair offers a one-year warranty for its evaporative coolers and 3 months of free service and calls out. 
Breezair evaporative air conditioners have high capacities and their prices range from 2700 AUD to over 5000 AUD. 
These are the brands that you can consider if you are planning to buy an effective, efficient and reliable air conditioning setup, and Comfy Home is the premier supplier and installer of Rinnai air conditioners in Melbourne. So, to get your favourite air conditioner, you can contact our agents, and they will suggest to you the best air conditioner setup for your house. Our team has hundreds of qualified and skilled professionals as we have 40 years of experience in the AC business.