What if someone is arriving without calling? No idea what we should do for them? Where are they going to stay? Oh, so much work to be done in a few minutes. How to manage it? Get the answers reading below? Well, it is good to have a guest house for them who can relax after such travelling and there is no tension for you too. You can build and decorate the guest house with natural products, easily available. Unlike the other detached house, you can go for a traditional guest house, rather than your home. Also, unlike the traditional house, you can go for the detached guest house. See, you have got up with many options about how to prepare a guest house.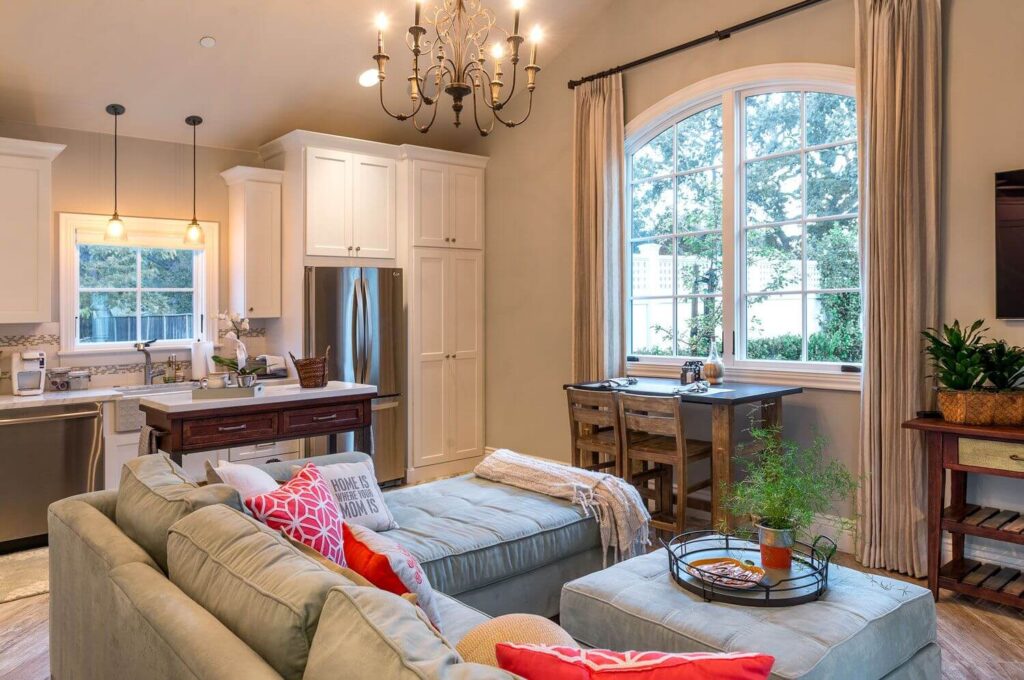 source: pinterest.com
Guest houses are known or can be called as guest cottage, granny house, cottage, and fascinating room and, further. What is needed for the fulfillment of a guest house? It's enough to have a bed for sleeping or a sleeping sofa, and at least a half-bath and mini fridge for some snakes and drinks. Guest houses are not much elaborated. Here, planning of activities and other management can be done by company and between employees during holidays and visits. Even guest houses are cool for family and friends, rather than your house. Don't you forget to keep a welcome mat and give the house a pleasant look by fresh flowers from the garden, extra bedding or other creativity of your own to hang out on the wall?
Just have a look at various types of guest houses that can be easier for you to understand how you are going to arrange the guest house for your family, friends or clients? Here, you can look over the various diverse styles and sizes of guest houses and cottage rooms.
Allwood solvalla guest house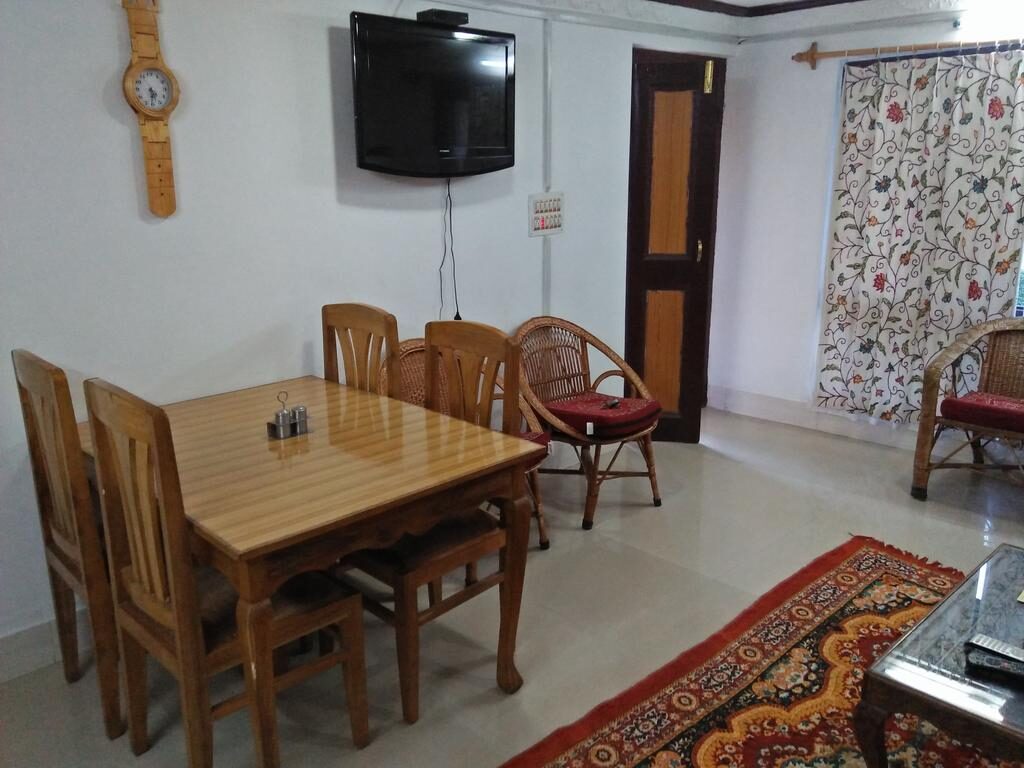 source: booking.com
Compared to other guest houses, Allwood solvalla studio cabin kit has grabbed much more attention from the people. You can find many unique features that there are two equal parts closed interior and open yard, with a roof. Each of Allwood's kits contains wood components whether it's window, door, and hardware. You'll also have to purchase the component for the roof of the solvalla guest house, it can be shingles, tiles or tin which can hold the wood and will not affect the walls that are made up of wood in any condition. As before, taking any type of element we must check whether it is going to contact the atmosphere correctly, otherwise your product is going to be destroyed?
Fine long glasses are used for the window by which you can enjoy the beauty of your surroundings. If you want a bathroom and kitchen you will have to add those two with similar area covering as the area was covered by the yard and closed interior, which is going to give much more attention to your guest house. 
Mini guest house 
This mini guest house was proposed in Australia, Baahouse are small houses designed architecturally – a mark those homes aren't just a trend. It's for the retired couple and family who wants something unique in style, modern and large enough to contain their needs and lifestyle. You only need woods, tin or shingles or tiles to build up a mini guest house. It is called mini, but it contains a maximum of 3 rooms – living room, bed room, kitchen and toilet, which is an absolute requirement for anyone. Baahouse are the Saunders with the best architectural design – with concentrated concrete covering the whole areas and also amenities with galleries which brings to a new view site, full of greenery and gives amusing to mind. It is impressive for the guests. Working with Baahouse existing design, the firm designed a steamy pair of homes that gives the advantage of vertical site using hardwood, outriggers, handrails and vertical timbers. 
Whimsical and charming guest cottage 
source: pinterest.com
This cottage and garden was created by Laurette McCook who enlisted Shawn Maestretti Garden Architecture to design an art studio/guest cottage surrounded with an English garden in the memory of her late mother. This can inspire one to wonder how you can arrange a cottage in memory of someone with such an enthusiastic environment? He decided to recreate the garden by flowering plants, inspired by the landscape of the pacific, north-west in Los Angeles. A charming backyard was built along with a path of decomposed granite and Santa Barbara cobblestone. Many whimsical and charming guest houses had been observed in tropical regions of the USA. The idea for lazy Lehua cottage was to make it a special place for guests to stay and relax. Focus was on putting as much character, charm and soul into it and making it a whimsical, charming and beautiful place.
Beachy guest cottage
The idea of beachy guest cottage is derived from Sydney, Australia. The construction of this type of cottage was mainly done because of the growing children's so that they get enough places to play, grow, or to do something creative. But as the time passes away this idea is then converted for a guest house. As we know the guests arriving at our home had travelled a long and they being tired to search a place where they could get relief from their tiredness. Beach is a place where one feels free and enjoyable, thus this beachy guest cottage would act like a dream place for your guest especially for them who are coming with their kids too. You can even use that guest house for rent, it could be an extra income for you and moreover no one would like to deny such an eye catching and beautiful cottage.
Poolside guest house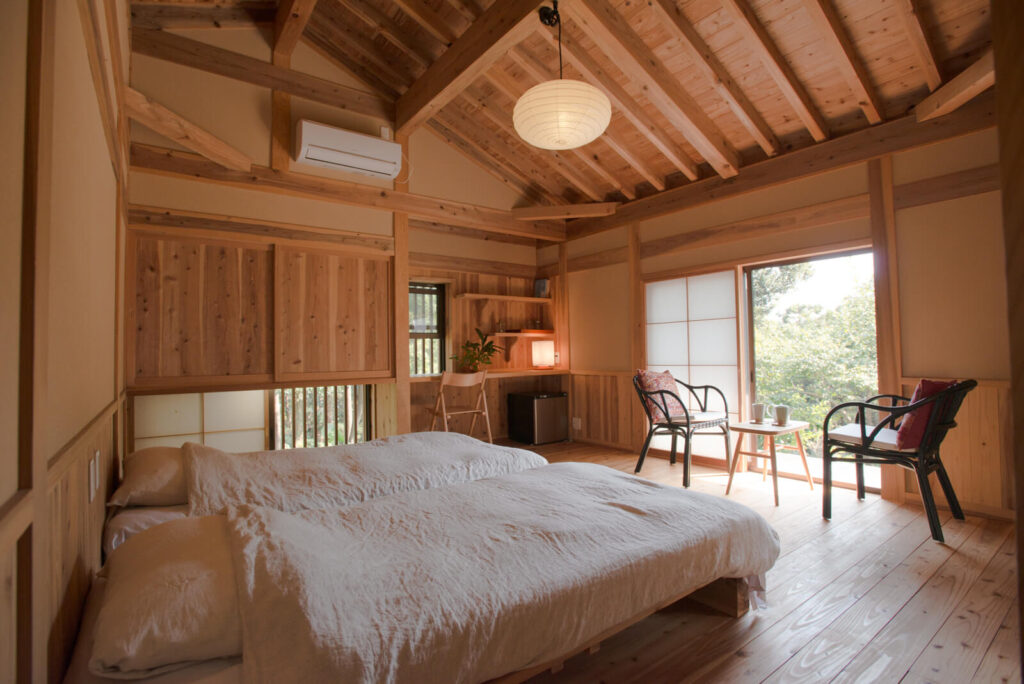 source: tripadvisor.com
If you have a swimming pool in your house then you can go on constructing a poolside cottage for your guests. If you don't have don't have a pool then don't worry you can choose any other type cottage as building a pool just for guests is way too expensive for one. What you can do is select a place which is adjacently connected to your home and then it is connected to the sides of the pool at that place and make a plan for constructing a cottage for your guests. All you need to do is construct a sleeping / living room, a bathroom and provide some space to keep a small fridge for some snacks and food for your guests. The pool area will let your guests enjoy themselves even inside the door and outside the door. A proper light management would play a vital role in making your home look luxurious and elegant, try colors like shiny cream, light green, or something like that.
Micro winery guest house
Till now the above mentioned guest houses and cottages were mainly for the guests count between 2 – 4 only, but what if a group of 6 or more is coming in your house to stay. It would be a ridiculous task for one to manage for so many guests. And for sure you would also not like to waste your time on just managing that crew as you have to focus on your own family also. For such purposes you have to rely on a bigger place, what you can do is construct a micro winery accommodation in Rutherglen guest cottage. Just design and build a small vineyard like structure or micro winery like structure, the structure will give you the utmost utility and along with that it is gonna look attractive and beautiful.
Farmhouse style guest house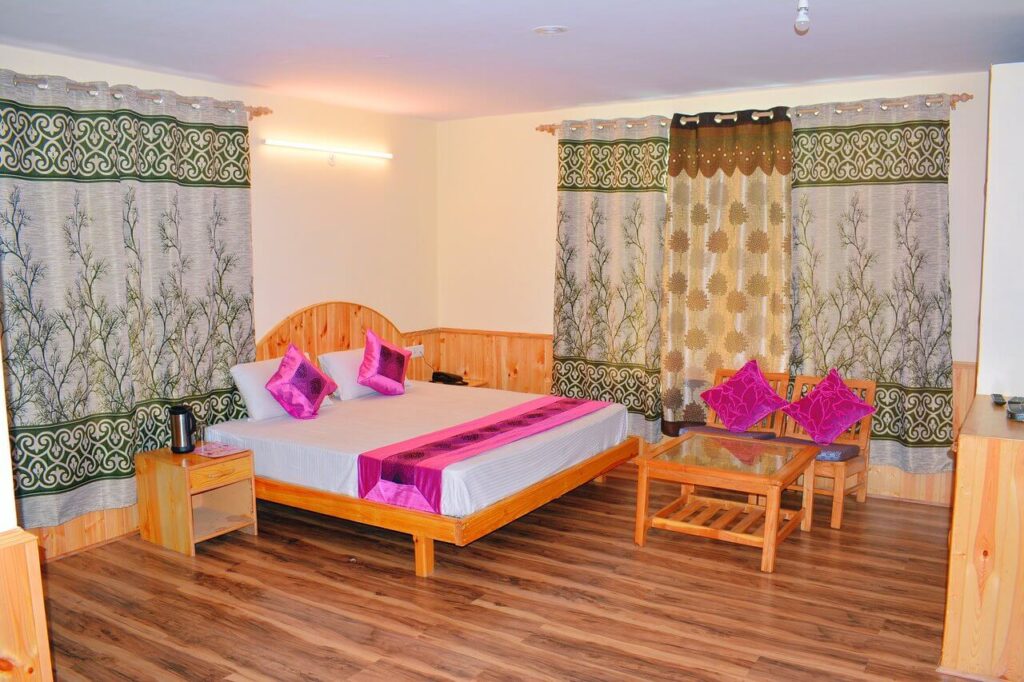 source: cozycocoguesthouse.com
Farmhouse style cottage best fits for the guests coming in as a couple. As they need privacy and comfort, a farmhouse guest cottage is the best idea. The overall construction of the house is made with natural elements like wood and cedar. They are usually small in size; they contain only a single room and have an attached bathroom with it. The decoration of the cottage is done in a very precise manner that it seems to be a romantic spot created for two only. For giving it the utmost glance and compatibility you can go on adding French doors, curtains, and a mosquito net of course. One can spend their quality time with their soul mates, and place that cottage in between your lawn or yard so that one can get a feel of a farm house though. Furthermore such types of constructions are detachable so in case if you don't need it for a several time period then detach it and then you can go on constructing another cottage or whatever you want.    
Music studio and guest house
Many of us are running out of the shortage of space in our house, thus managing space for guest houses would be a burden on one, so why don't you go on thinking something out of the box? Here we have come up with an idea of turning a music studio or any random small room in your house where foot traffic is less into a guest cottage. Don't you think it is a worthy idea? Of course it is, you'll even not run out from the concept of roominess and you get what you want. All you need to do is turn your music studio or a small room in a guest cottage. But the question arises how? There is nothing to worry about, just go into your studio, detach your materials from there and add some materials required for your guest house, it's that simple!
Christchurch granny flat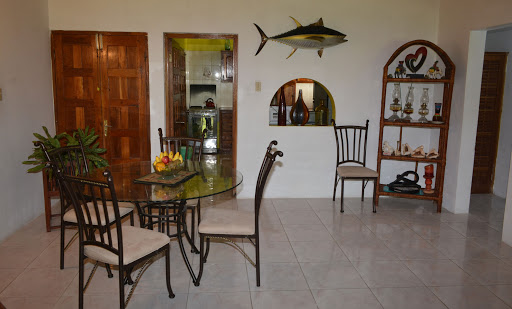 source: jdmagicbox.com
Thinking of giving your guest cottage for rent, for that you would require a perfectly structured cottage where you can provide two – bedrooms, a washroom and a kitchen too. Now you would be thinking that building such a type of cottage will cover a large area which is not appropriate from your side, but what if all this construction work can be achieved in just 65 square meters? No one can say no to such a great offer. Such houses are even coming in a pre built condition or you can even assemble it on your own. The only thing you require is some pieces of wood and some ideas about home designing. And with some knowledge of construction sites you can build such cottages in your home and many people would like to get rented over there, as they get every type of facilities required for one.
Modern guest house
Modern problems requires modern solutions, many of the guests visits your house just with the purpose of their work, in short they need a place where they can refresh up their self and can have a rest for just some minutes and nothing else, thus providing them micro winery guest house, poolside guest house, beachy guest cottage, etc. will be expensive for you. In this modern guest house we create a place which is just enough for one to sustain. This type of cottages can be easily built up and detachable too. The required material for this type of cottage is less expensive.
Classic batten and board cottage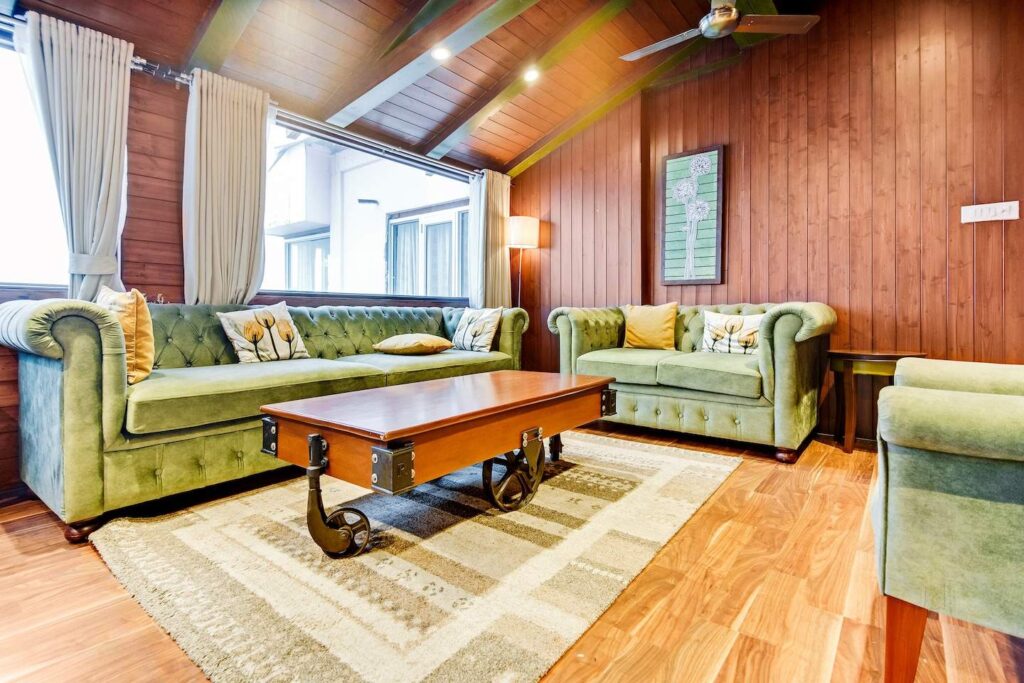 source: echenike.com
The name itself suggests that the construction of the cottage is done just with the use of batten and board. Such structures are built in landscape areas as they are lightweight and are easily detachable. One cannot decorate a lot on such types of cottages as it will increase the overall volume of construction which is not proper from the view of your needs. Thus keeping it in a landscaped area will come up with a better outcome which will meet your needs along with the needs of your guests.
Moreover the guest will too like to visit your home for the next time. For achieving the terms of home improvement, arrangement of guest houses and cottages are from one of them.